BUS OPERATOR CDC NSW has committed to a partnership in support of Australia's indigenous people's 'Stolen Generations truth telling', the company recently announced.
In cementing its partnership with Kinchela Boys Home Aboriginal Corporation (KBHAC) during its first KBHAC Mobile Education Centre (MEC) community visit post Covid-19, CDC NSW driver Mikhail Mikhail steered the MEC bus to a Healing Session at Aboriginal Health and Medical Research Council (AH&MRC) in Little Bay, where it was unveiled to a group of Kinchela Boy's Home survivors and AH&MRC staff.
The MEC – a converted commuter bus nicknamed 'Benny' featuring an audio-visual system and printed historical information on Stolen Generations – is the first of its kind and integral to helping KBHAC members tell their stories in a range of locations, CDC NSW says.
The MEC will be used as a tool of education for schools, for community groups and those who work with Aboriginal people and the Aboriginal community, it explains.
The partnership is an important part of CDC NSW's contributions to causes that assist with reconciliation for Aboriginal and Torres Strait Islander peoples, it adds.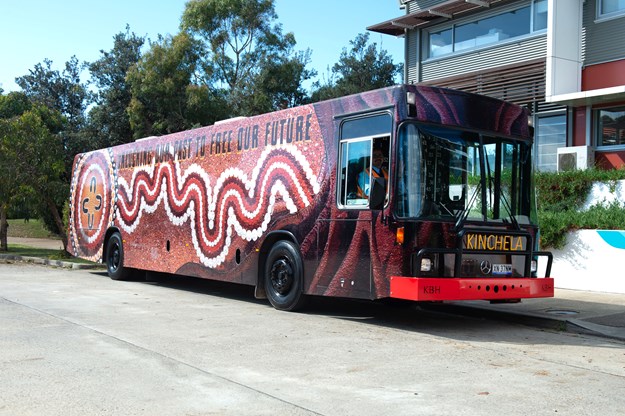 DRIVER SUPPORT
CDC NSW has committed to maintaining and storing the MEC between outings and will also provide KBHAC with drivers to take the bus to different communities across New South Wales, the company confirms.
In turn, KBHAC is assisting CDC NSW by helping it employ more Aboriginal and Torres Strait Islander apprentices and staff and provide guidance on maintaining a culturally safe and supportive working environment for them, it explains.
KBHAC will also be conducting ongoing cultural awareness training with CDC NSW's staff, it adds.
CDC NSW general manager for Innovation and Organisational Development, Ravinder Singh, says the partnership was a great way for CDC NSW to use its resources to back a very important cause while helping achieve the company's reconciliation goals.
"We are very proud and excited about getting involved with Kinchela Boys Home survivors and collaborating with them in getting Benny in tip-top condition, so they can get out there and continue with the healing and reconciliation process," Singh said.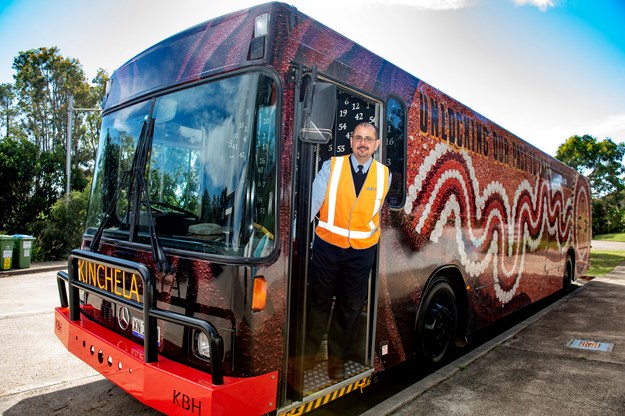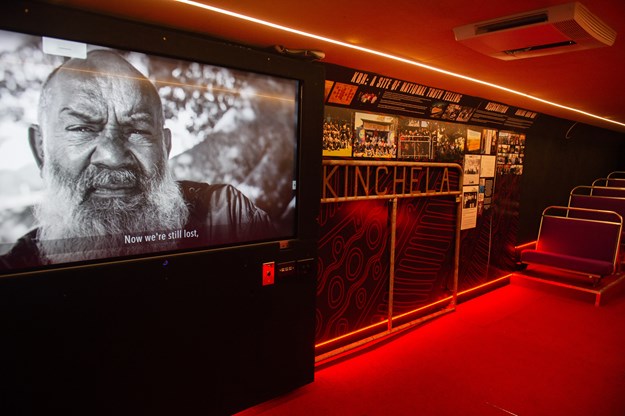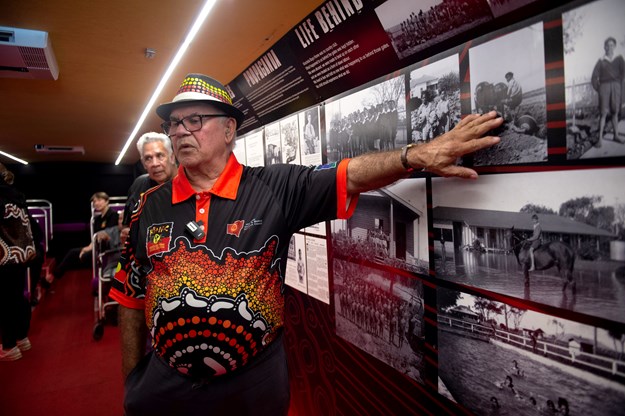 A GODSEND
KBHAC CEO Dr Tiffany McComsey thanked CDC NSW for kindly agreeing to sponsor the Mobile Education Centre.
"We are very grateful to CDC NSW for agreeing to look after our MEC and ensuring that the bus is roadworthy, but also providing us with bus drivers to help be part of this journey and who can help transport this bus where it needs to go is a godsend," McComsey said.
"We're hoping it enriches CDC NSW as an organisation and also that the experiences are ones that can be shared with the CDC families of the employees who work there."
"The stories from KBH are important stories to tell. This bus is very much like a sacred space. When you go inside the bus, you realise you are inside the KBH story," she said.
"As a small organisation we are so grateful to CDC NSW for providing the oversight and maintenance – we know it is in good hands."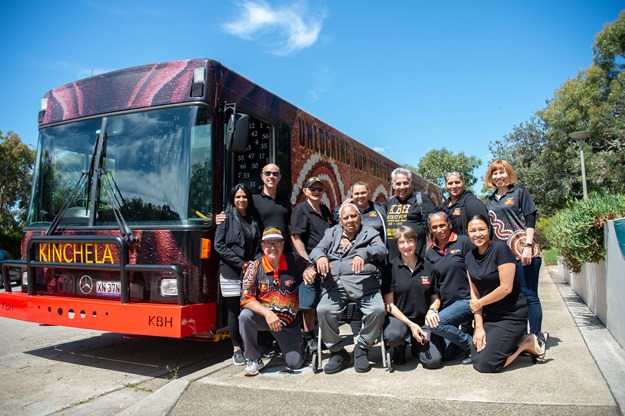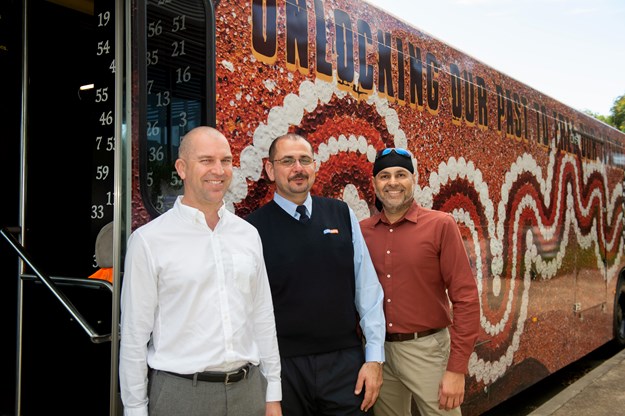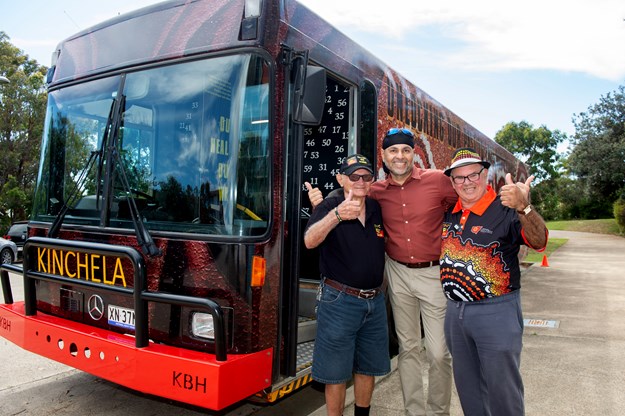 ABOUT KBHAC
Kinchela Boys Home Aboriginal Corporation (KBHAC) was established by survivors of Kinchela Aboriginal Boys Training Home (KBH), a 'home' run by the NSW Government for more than 50 years to house Aboriginal boys forcibly removed from their families.
To find out more, visit KBHAC Stolen Generation Mobile Education Centre (MEC).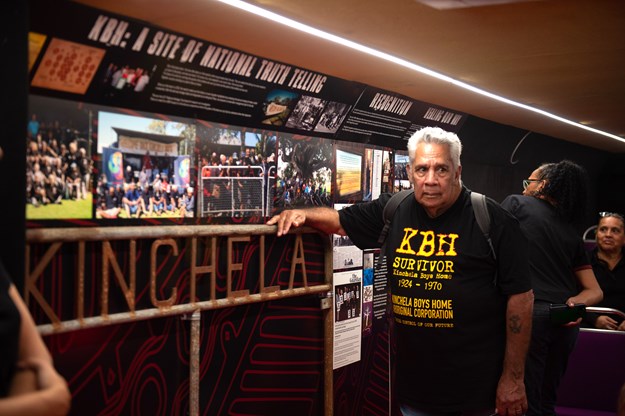 KIN CONNECT
The Kin Connect Program supports KBH Survivors, their descendants and families, KBHAC states.
Using empowering survivor-led models with a deep understanding of the issues KBH Survivors and their descendants experience, KBHAC has developed a holistic model of care to support KBH survivors, their descendants and families which underpins the services provided in the Kin Connect Program, it explains.
This program encourages and supports sustainable healing programs that addresses the legacy of physical, sexual, psychological and cultural abuse experienced by the KBH Survivors, as well as the inter-generational trauma experienced by their descendants, it explains.
ABOUT CDC NSW
CDC NSW is a subsidiary of ComfortDelGro Corporation Australia (CDC).
In NSW, CDC NSW operates Hillsbus and Forest Coach Lines in Sydney, as well as other regional cities outside of Sydney including Blue Mountains Transit, Hunter Valley Buses, Blanch's Bus Company on the north coast and CDC Broken Hill, it states.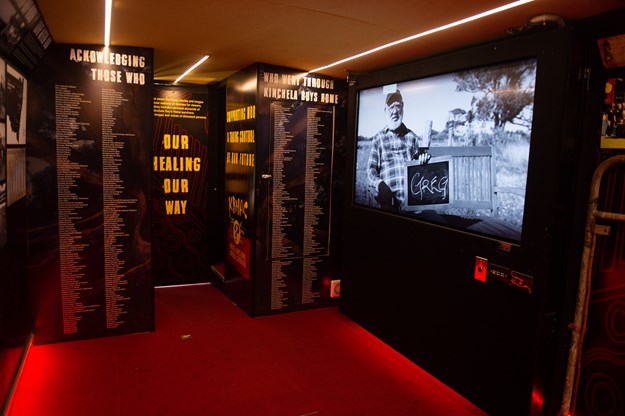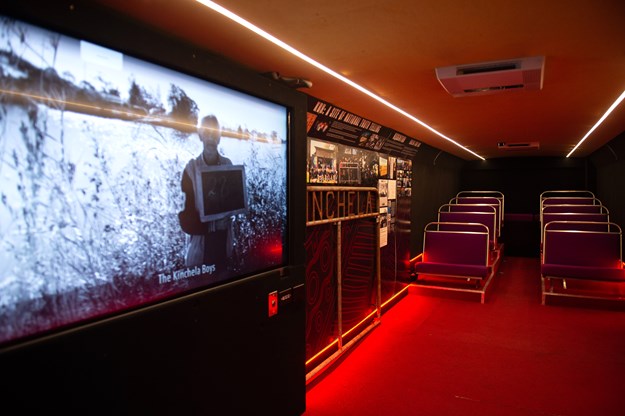 Photography: courtesy CDC NSW | Video: courtesy KBHAC/CDC NSW