AUSTRALIAN public transport entity Sealink's subsidiary Tower Transit Singapore (TTS) has secured minimum five-year bus service contracts worth in excess of S$1 billion in revenue, the company has announced.
The PT217 contracts to operate both the Bulim and Sembawang-Yishun Packages – totalling 56 bus services – followed a competitive tender by the Singaporean Land Transport Authority (LTA), it states.
Under the Bulim Package, TTS will operate 29 bus services and maintain a fleet of 324 buses. It will also be the anchor operator of the Bulim Bus Depot, the Jurong East Bus Interchange, the Bukit Batok Bus Interchange and a new interchange to be built along Venture Drive, it explains. As the incumbent operator of the Bulim Package since 2016, TTS will transition seamlessly into the new five-year term commencing on 30 May, 2021, it adds.
The Sembawang-Yishun Package, which contains 27 bus services, will transition from the current operator to TTS on 5 September, 2021. TTS will operate and maintain a fleet of 409 buses under the Sembawang-Yishun Package and will be the anchor operator of the newly built Mandai Bus Depot, the Yishun and Sembawang Bus Interchanges, and the bus terminal at Geylang Lorong 1, Sealink explains.
Each package will be operated for a term of five years from start of services with the option of a two-year extension exercisable at the discretion of the LTA, it states.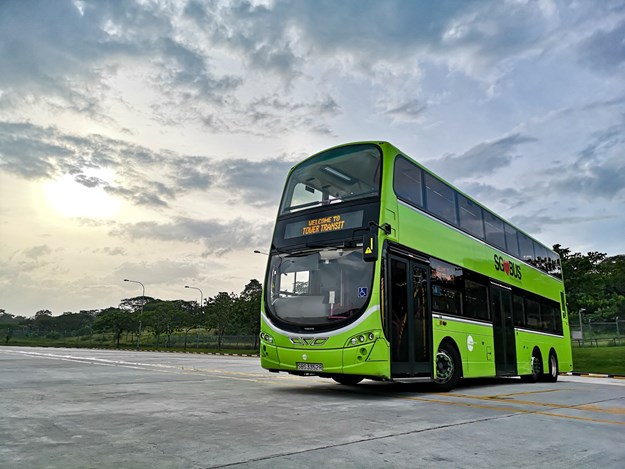 TRANSPORT TRANSFORMATION
"We are delighted at this demonstration of confidence by the LTA in Tower Transit and the Group's commitment to high quality service delivery," said Clint Feuerherdt, Group CEO of Sealink Travel Group Limited, TTS' parent company.
"With two bus packages, Tower Transit Singapore will be in a position to contribute more effectively to Singapore's bus network. We look forward to renewing our partnership with the Land Transport Authority and continuing to support its plans to transform Singapore's land transport industry in the year to come.
"We will implement new initiatives to make our services more inclusive and customer focused and continue to work closely with the National Transport Workers' Union to invest in and upskill our workers," Feuerherdt said.
One such initiative is to make 'Every Bus Captain a Customer Service Officer' by training all of Tower Transit's frontline staff in selected modules of the Level 1 WSQ Certificate in Service Excellence, according to Sealink.
"The PT217 contract will stretch through to 2026, so we designed our initiatives with that future context in mind. For instance, the initiative to make 'Every Bus Captain a Customer Service Officer will not only raise our standard of customer service in the near term, it will also help Bus Captains prepare for a potential shift towards more customer-facing tasks when autonomous vehicle technology is introduced to the public bus network," said Winston Toh, MD, TTS.
Other initiatives by TTS include increasing paternity leave for its male employees to three weeks; the installation of 360° camera systems in all its buses to help its Bus Captains stay safe on the roads; and programmes to promote inclusivity at the Jurong East Bus Interchange.
The company will work closely with the National Transport Workers' Union to ensure a smooth transition for the affected employees of the Sembawang-Yishun bus package, in line with the Guidelines on Good Employment Practices in the Public Bus Industry, it confirms.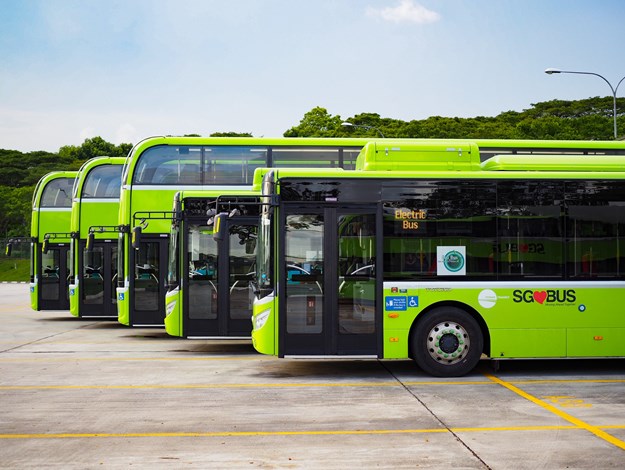 ABOUT TTS
The Tower Transit Group operates public bus services in London and Singapore. Established in the UK in 2013, it operates some of the most popular routes in central London on behalf of the Mayor and Transport for London, it states.
It also maintains a modern fleet of vehicles which includes fully electric and diesel hybrid buses, it says.
In 2015 Tower Transit was awarded Singapore's first competitively tendered government bus contract. Tower Transit Singapore currently operates more than 300 electric and diesel buses and 30 services on behalf of the Land Transport Authority of Singapore, it confirms.
Tower Transit is a subsidiary of Sealink Travel Group Limited, Australia's largest land and marine, tourism and public transport service provider.
Photography: courtesy Sealink