NO HARD CELL - HYZON-BLK HYDROGEN COACH
---
EXCLUSIVE: In the barren, open mining spaces of Australia's Outback regions, low to no carbon emissions might seem the last priority on any heavy vehicle operator's list - or it used to. If diesel is soon to be dust, is hydrogen the answer? Hyzon and BLK Auto sure do think so.
Thick red dust and ochre-coloured hues saturate the vast plains and ancient rocky outcrops of the famed Pilbara region, stretching the width of north Western Australia.
Here, in the heat of the day and the dusks and dawns punctuating the night - long from view of undisturbed city dwellers often ignorant of the region's beauty and rich mining resources - umpteen commercial vehicles traverse the landscape, ferrying loads of precious metals and minerals from the mining sites and the most precious cargo of all, back and forth to go garner them - people - via passenger coach, who Fly In Fly Out (FIFO) for the work.
It is a tough ol' land out there and not the place where comfort and safety can be compromised, as a coach's reliability is ever tested with each wheel turn.
Long the domain of diesel-powered vehicles, those wheels aren't the only things turning, as moods and methods change to bring zero-emissions vehicles even to those far away regions of Australia.
And, ironically, in such a dry and dusty outcrop devoid often for long periods of decent rain, the only thing authorities want emitting from a bus tailpipe is ... water.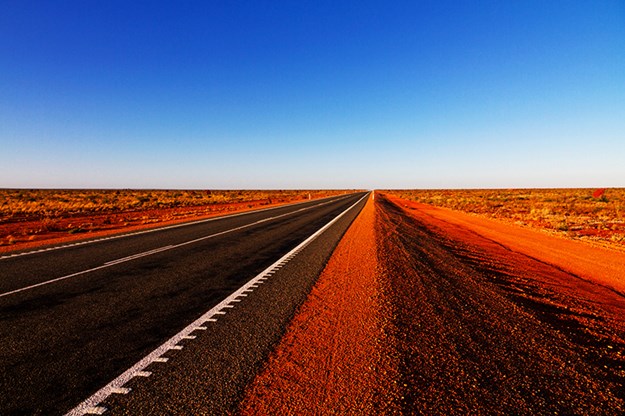 Hydrogen fuel-cell technology is nothing new for bus and truck manufacturers and operators, yet perhaps only now is the technology's true calling being realised.
And it is across Australia's massive landmass and distances to be devoured that hydrogen fuel-cell coaches look well-placed to truly hit their mark.
A unique collaboration between fuel-cell technologist Hyzon and bus manufacturer BLK is leading the charge for such hydrogen-powered buses to make greater inroads into the Australian bus market. And with its proponents' solid local experience and a knack for knowing what works here - or how it needs to - the road ahead for the tech looks as rich and red as the thick dust the vehicles will need to cut through each day.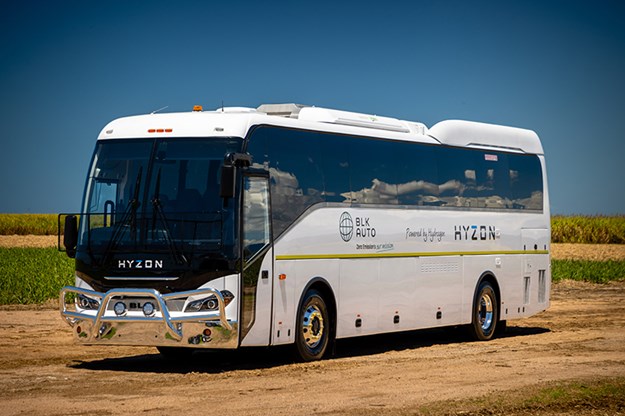 THEY'VE LANDED
Australia's first hydrogen fuel-cell electric coach hit Australian roads and was on display, recently, following an official joint Hyzon-BLK Auto launch function in Brisbane, Queensland.
While initial Hyzon vehicles will be imported from factories internationally, Hyzon expects to localise production of key platforms in Australia from 2022, it says.
Hyzon partnered with leading bus and coach chassis builder BLK Auto to produce the 50-seat coach - made from Australian steel - which has a range of up to 430 miles (700km) and a 350kW-producing motor, Hyzon confirms.
The hydrogen-powered coach is an example of, "Hyzon increasing investment in Australia," it says. Recognising that Australia's vast distances and sparse infrastructure are unique challenges in a 'decarbonising world', the company is growing its presence to serve the market, it explains.
"Zero-emission, hydrogen fuel-cell electric vehicles provide the operational capabilities of diesel vehicles - long range, significant power - with the environmental benefits of a battery electric vehicle," said Hyzon CEO Craig Knight.
"We applaud the various governments in Australia for recognising this and facilitating the adoption of hydrogen as evidenced by 'various funding packages' and incentive programs."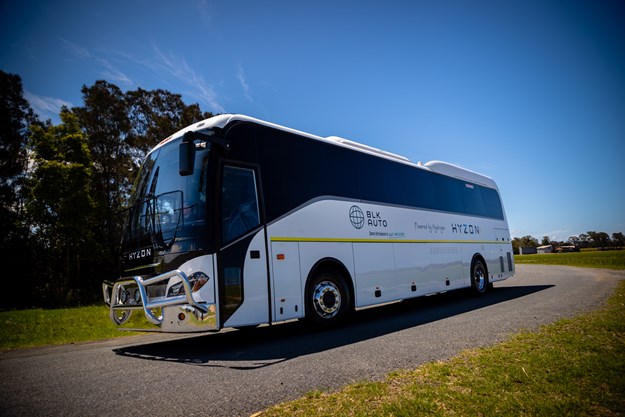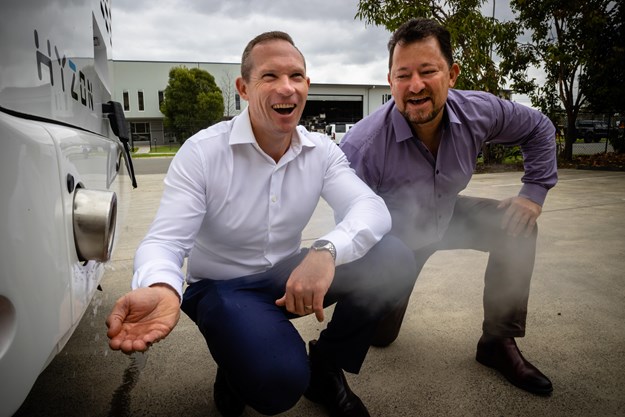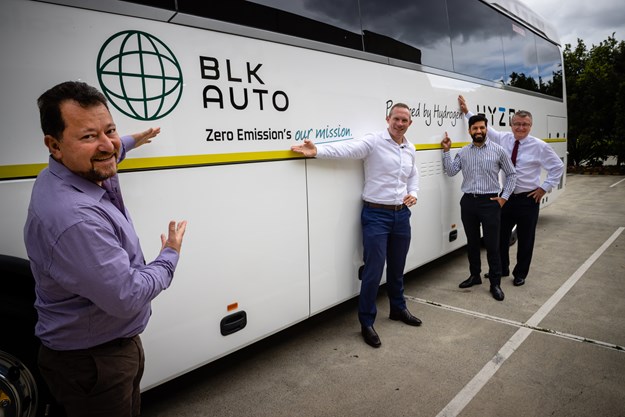 MINING AND MORE
Interest from customers is high in Australia, the company states, and Hyzon has already announced binding and non-binding agreements for refuse collection vehicles and ultra-heavy-duty prime movers in addition to the coaches, it explains.
"The coach has attracted significant interest since it arrived at our facility, with local bus operators, representatives from various government departments, mining companies and tourism operators coming to see the coach in action - and learn more about how these zero-emission, hydrogen fuel cell-powered coaches 'can be adopted' in their respective industries," said BLK Auto managing director Jason Pecotic.
While initial Hyzon vehicles will be imported from factories internationally, Hyzon expects to localise production of key platforms in Australia from 2022, it says.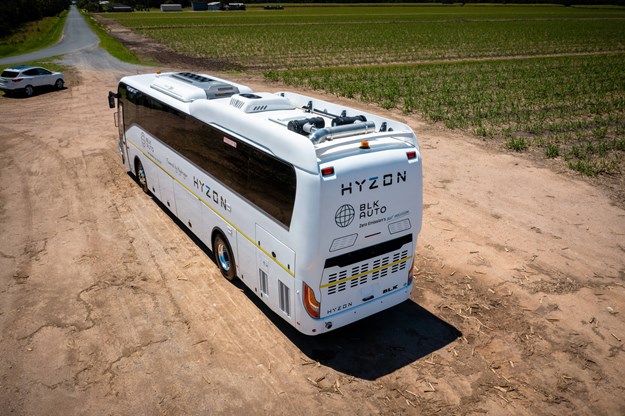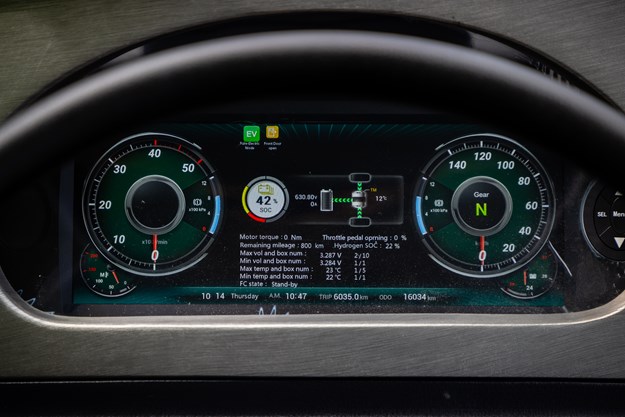 ORIGINS OF THOUGHT
While there will be many advocates of hydrogen bus technology coming into the Australasian market - if not here already - few will have the experience and local knowledge that Pecotic has after being in the Australian bus industry for many, many years.
When ABC magazine caught up with him recently for an exclusive chat, we wanted to find out just what exactly inspired him to foresee the use of hydrogen buses here on such scale and, in particular, for coaches to be used in such tough, demanding Australian conditions.
"The trigger was when we received the expression of interest from the customer, which I ignored initially because I figured the big guys would be involved in a project like this, but there would be no such thing from them," Pecotic recalled.
"The customer called me a few months later to see if I was at all interested in the expression of interest, as there really were no 'big guys' for the project. It was at that point it all reminded me of when I used to be a distributor for Higer buses in Australia, circa 2008-2013, and recalled Higer used to have a few fuel-cell buses.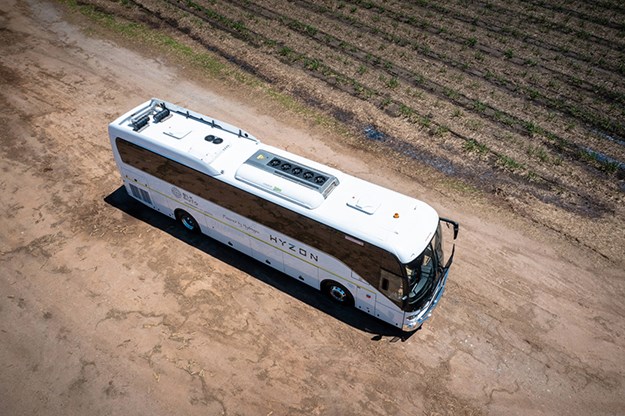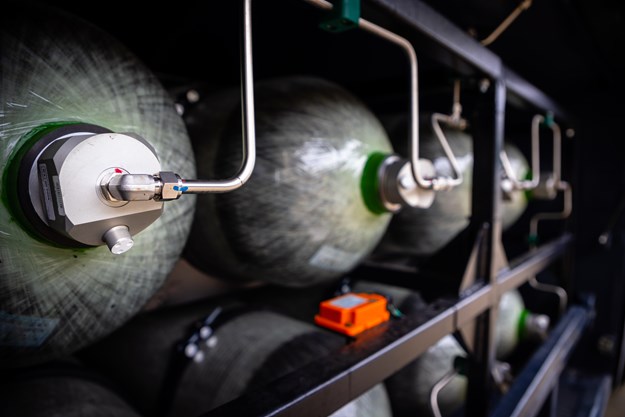 "China has been ahead of everyone in terms of fuel-cell technology, buses and vehicles. 
"I was driving BEV cars [battery electric vehicles] in 2009 in China, and it seemed China as a whole was ahead with BEV. So, for me, fuel-cells really came to mind via my Higer experience back in 2015.
"So, I jumped on a plane and went to China. I visited a few bus manufacturers and a few fuel-cell manufacturers.
"And then I realised that the hydrogen systems would work [for the project] because I saw it work in hydrogen fuel-cell trucks there. Once I understood how fuel cells and hydrogen worked in such vehicles I could see it was a great idea for zero-emissions fuels moving forward.
"I figured if we can put a fuel-cell into a bus and have water pouring out the back as the 'pollution' and emissions, it was a great concept and seemed perfect for our environment, so I chose Horizon as the fuel-cell supplier and BLK as the bus supplier.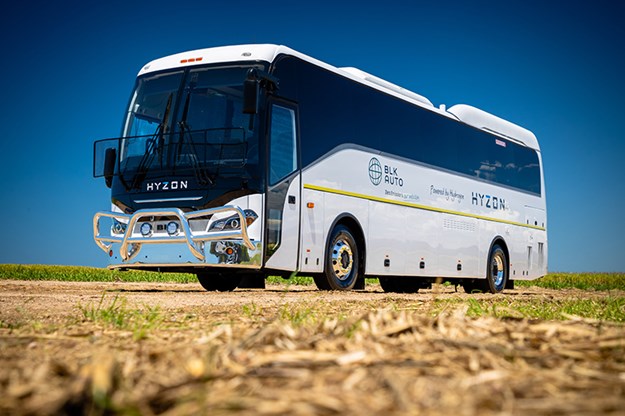 "For me, it was about choosing the right bus manufacturer for this Australian project, which was BLK, because they 'Australianise' their buses and build their buses specifically for Australian standards.
"I chose Horizon because of Craig Knight's involvement in the company and his in-depth knowledge of hydrogen fuel-cell technology and vehicle applications. Unfortunately, Covid stopped any travel; however, 'online computer conference calls' saved the day and allowed BLK and Horizon to meet with our client three times a week for 14 months across six timezones and three countries to now have the first HFC coach on the Gold Coast.
"The coach also completed 15,000km of testing in the Hubai commercial testing facility in China. Our client then had FEV - a worldwide certification company - verify our powertrain at our factory in Nanchang."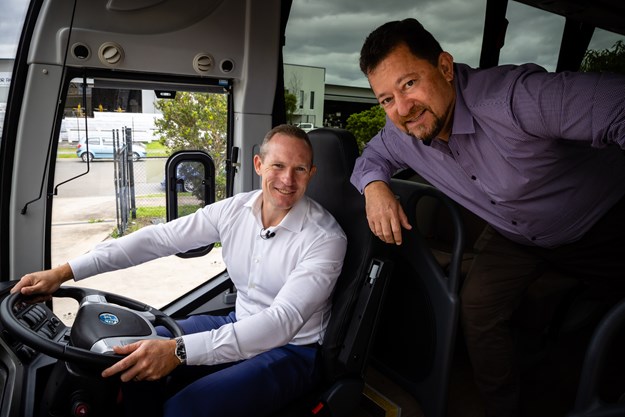 HYZON V HORIZON?
Are Hyzon and Horizon one and the same or two different companies, we asked?
"Well, yes they called themselves Horizon [fuel-cells], but then they rebranded for their [full] vehicles; Hyzon is effectively a Hyzon vehicle with a Horizon fuel-cell," Pecotic clarified.
"I met Craig late 2019 at the Horizon factory in Hongqiao, China, when looking at fuel-cell trucks and then we flew down to Nanchang to convince BLK to build the fuel-cell coaches. 
"It is basically a fuel-cell version of the BLK [Bonluck] President 2, which came in diesel but now also fuel-cell. So, it's a hydrogen fuel-cell in an electric bus.
"That is, BLK are building electric buses already, so it was very easy for them to adapt to and implement the fuel-cell technology in their coach. 
"This was the first fuel-cell bus for BLK to manufacture - and the reason they did it was the potential of our client here in Australia, and the potential of this product elsewhere in Australia.
"If this product would do as well as we knew it could, we knew it would be big. It's put them - BLK - on the map in China.
"Right now, there is one coach here on the Gold Coast with one coach about to depart China for WA and with the other eight in various stages of build in our factory. The 10 coaches will all be in Perth by the end of February, 2022.
"The client has other mine sites where they want to replace their diesel fleet, so we will see more fuel-cell coaches with this client here in WA into the future," Pecotic stated.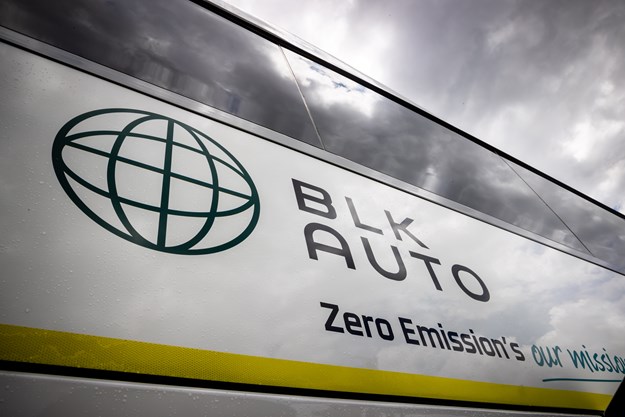 BIGGER PICTURE
So, where to now for the Hyzon-BLK Auto team as this hydrogen fuel-cell bus project goes forward?
"Right now, BLK Auto has engaged Graham Belgum, who is the ex-CEO of Optare. He started the roll-out of 10 Transport for London hydrogen buses built in 2003 and steered the program for 10 hydrogen buses for the 2012 London Olympics. He is now on board with us and designing a low-floor, fuel-cell city bus for our customers and local body builders in Australia."
"We are also now working with Cummins with our fuel-cell low floor city buses and future fuel-cell truck applications. 
"The fuel-cell concept doesn't change much between each application except for range, which involves more tanks.
"We've now had strong enquiries from several other bus-operators in Australia including mine operations and large tour coach operators, so that's why BLK Auto is engaging additional fuel-cell experts like Graham Belgum."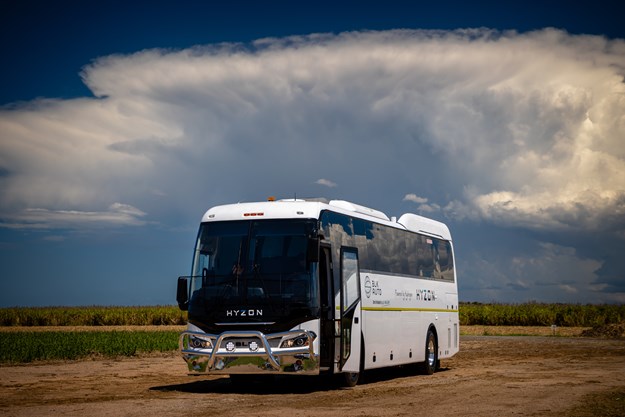 ABOUT HYZON
Headquartered in Rochester, NY, with US operations in the Chicago and Detroit areas, and international operations in the Netherlands, Singapore, Australia, Germany and China, Hyzon is a leader in fuel-cell electric mobility with an exclusive focus on the commercial vehicle market, and a near-term focus on back-to-base (captive fleet) operations, it says.
Utilising its proven and proprietary hydrogen fuel-cell technology, Hyzon aims to supply zero-emission heavy-duty trucks and buses to customers in North America, Europe and around the world to mitigate emissions from diesel transportation, which is one of the single largest sources of carbon emissions globally, it explains.
The company is contributing to the escalating adoption of fuel-cell electric vehicles through its demonstrated technology advantage, leading fuel-cell performance and history of rapid innovation, Hyzon states.
ABOUT BLK AUTO
BLK Auto is a leading automotive designer, importer, distributor and manufacturer of bus, coach, truck and vans in Australia and New Zealand, it says. The company also partners with some of the world's leading OEMs in building its bodies to their chassis, it adds.
Renowned for its quality diesel buses, BLK Auto continues to grow and support its existing customer base whilst embracing the strategy around zero-emissions transport, it says. This has facilitated the pivoting to provide the market not only with its range of diesel (DSL) buses and coaches, but with the addition of both BEV, as well as hydrogen fuel-cell (HFC) transportation.
BLK Auto also introduced the range of JAC BEV commercial trucks to further service its customers. JAC Motors is majority owned by Volkswagen Group, which provides confidence in BLK Auto's relationship moving forward, it confirms.
BLK Auto has one of the largest product ranges in the Australian/New Zealand market with vehicles ranging from 12- to in excess of 77-seats. BLK is a boutique provider, "...well primed to service the growing needs for DSL, BEV and HFC commercial vehicles as demand continues to grow whilst partnering with bus operators, schools, local councils, state governments, logistics and rental operators," it states.
Subscribe to our newsletter
Sign up to receive the ABC e-newsletter, digital magazine and other offers we choose to share with you straight to your inbox
You can also follow our updates by liking us on Facebook.