POWER TO THE PEOPLE - VOLVO BZL ELECTRIC
---
EXCLUSIVE: If brand loyalty counts for anything and market leadership is its currency, Volvo Bus Australia will be pinning its future success here on its newly launched BZL electric chassis. Bus rivals not worried? They should be…
It is indeed a curious thing. Over time, the quality and longevity of a service, and the effectiveness and performance of a product or program, engenders the 'prime creator' brand loyalty. This is, understandably, usually lauded and promoted by the recipient company - as it should be - but can it be a curse?
Where it might seem brand loyalty already does a lot of the work for a company - where 'half the battle is already won' in terms of attracting new business or ensuring a new product's successful adaptation and integration into a relevant market - perhaps it also brings unexpected pressure to perform? Could that pressure, even if self-appointed, skew a product's development and launch and 'tarnishingly' temper its potential?
After all, you yourself have raised the bar, set your own exceptional benchmark, and are now challenged to meet and exceed your product or service's previous expectations.
Hmm... There's that scene in iconic mid-1990s golf-tragic movie Tin Cup that raises this predicament only too well. As endearingly failed and wannabe golf pro Roy McAvoy (played by Kevin Costner) ponders - often while solemnly 'thwacking' driving range golf balls with his trusty 7-iron into tepid Texan midnight summer's air: "When a defining moment comes along, you define the moment, or the moment defines you."
Speak in depth to Volvo Bus Australia's bus team for any length of time, drill into their hearts and minds about their product, how VBA's market leadership in Australia came about and its devotion to ensure this doesn't change - and only then do you get to understand the magnitude of what its new 'BZL Electric' bus chassis means and how important its success aims to be in its overall electro-mobility program.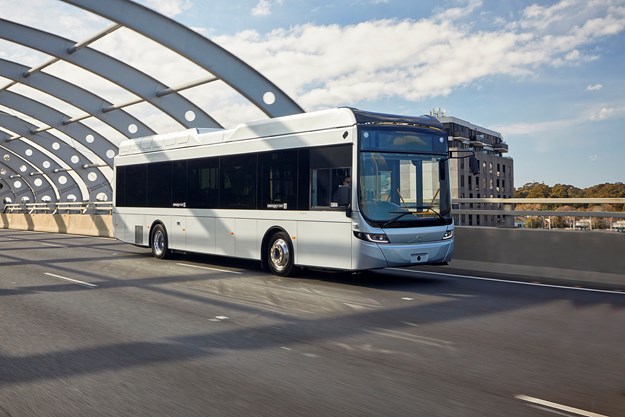 VIRTUAL EVENT
Ninety per cent full bus recycle-ability - and a 20-year battery energy guarantee - were key highlights of the long-awaited launch of the new low-floor Volvo BZL city e-bus chassis, held virtually from Volvo Group Australia (VGA) headquarters in Wacol, Brisbane, Queensland, recently.
"After five years of extensive planning, development and testing, VBA was very proud to see the Volvo BZL electric chassis officially launch globally," said Volvo Bus Australia general manager Mitch Peden.
Prior to an initial four units being handed over to its first Australian customer - Western Australia's Public Transport Authority (PTA) - Volvo Bus Corporation officially launched its new BZL e-chassis to a global online audience and key Brisbane-based customers, partners and other industry stakeholders.
Following a "warm Swedish welcome and introduction" from new Volvo Bus Corporation president Anna Westerberg, Peden continued proceedings, outlining Volvo's holistic view of battery management and the company's ability to provide a, "...fantastic and quality assured process around material sourcing, delivery of batteries, second life and third life plans when we can really provide a cradle to grave quality-assured business model for your business as we go forward."
On display was a completed Volvo BZL electric bus chassis with a Volgren Optimus body, where it was able to be viewed up close in person by event attendees, including members of Volvo's "dedicated bus team".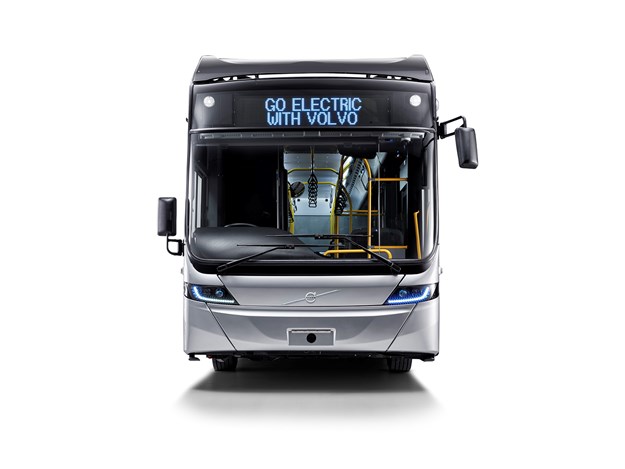 Video segments from global Volvo Bus markets including Australia, the United Kingdom and Mexico - as well as from key personnel including Peden and Volvo Bus Asia Pacific region's electromobility product director Dean Moule - highlighted many market advantages the BZL offers operators, in what must be said is now a competitively expanding local zero-emissions bus space.
"Our electro-mobility projects have been ongoing for more than a decade, and we are thrilled to have launched such an innovative product that offers our cleanest, safest and most sustainable technology to date for the Australian and New Zealand markets," said Peden.
"We take pride in the fact that we have worked consistently to develop and refine the Volvo BZL electric chassis, ensuring we were taking the appropriate steps in setting up long-term partnerships within the e-mobility space and working on developing specialised training, before officially launching this product - making sure that the Volvo BZL electric offers the highest quality and safety standards, and ensuring the product will last in line with operator expectations in the Australian environment," Peden explained.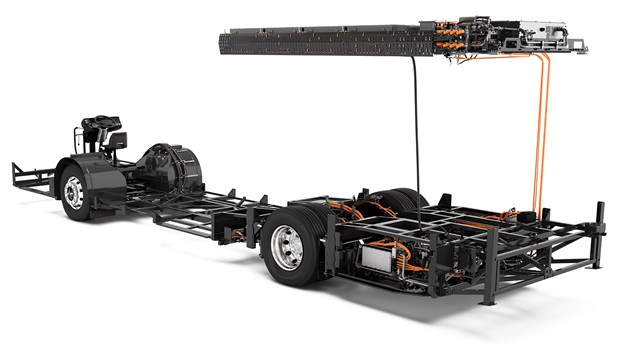 GLOBAL PITCH
"We are committed to leading the transformation of our industry towards a more sustainable future," commented Anna Westerberg, president of Volvo Buses (worldwide).
"With the launch of the new Volvo BZL Electric, our ambition is to offer the world's most responsible electric bus systems. We do it by focusing on sustainability, safety and reliability."
The global demand for electro-mobility solutions in the public transport sector is rising and Volvo Buses expects a rapid increase in the coming years, the company explains.
"With the new Volvo BZL electric we offer a global platform for clean, silent, and energy-efficient public transport to meet the rising demand on important markets that are ready for the shift to electro-mobility," said Westerberg.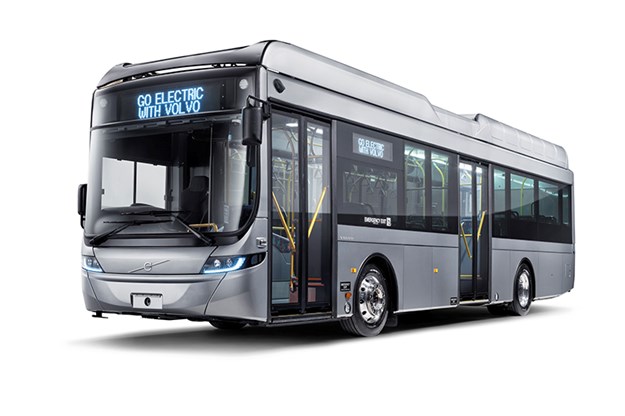 'CIRCULARITY' IMPORTANCE
Environmental care is at the heart of Volvo and sustainability; less noise, lower emissions, and reduced CO2 is essential, it explains. Yet, Volvo Buses has a wider scope than just that, it confirms.
"We have a lifecycle perspective and take responsibility for the environmental impact of our products, from the cradle to the grave. This means we ensure that materials, manufacturing, operation and recycling meet the highest environmental standards," said Westerberg.
"At Volvo Buses, circularity is important, and the new Volvo BZL Electric has been developed to be over 90 per cent recyclable," Volvo claims.
In terms of applications - and thus the implications for Australasia - the new Volvo BZL is designed for both single- and double-decker applications with multiple options for bodybuilders.
"The new Volvo BZL electric is based on proven and successful technologies already implemented in Europe," explained Dan Pettersson, head of International at Volvo Buses.
"All the chassis and driveline components have been developed and manufactured by Volvo. To safeguard the premium qualities of our buses we partner up with selected bodybuilders around the world."
This is in the context that an electric bus is always part of a system, as Volvo Bus highlights. Route length, frequency, capacity, charging and local regulations all translate into different solutions, it adds.
"Through experience, we know that we need to work closely together with our customers and partners to be able to tailor electro-mobility solutions to each individual city. And through our worldwide service network and dedicated service teams, we can ensure the reliability and efficiency of our products and services even in the long-term perspective. It's all about delivering zero unplanned downtime," said Pettersson.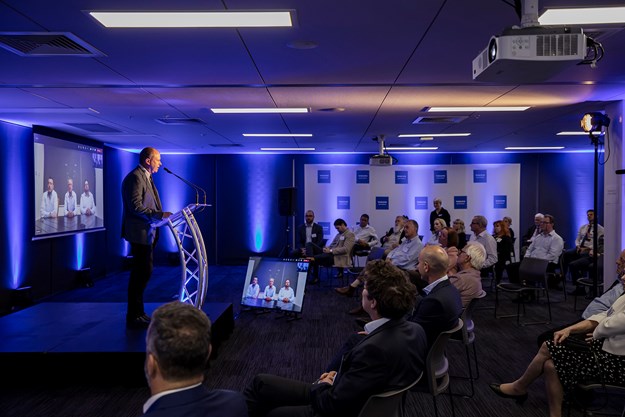 VOLVO CONNECT
According to the company, "…the new Volvo BZL meets the highest European standards for superior driveability and safe operation. It includes Volvo Buses' latest connected technology offer, Volvo Connect."
With features such as Volvo's Zone Management, the operator can create safety zones where the maximum speed is limited; for example, outside a school or in a bus depot, Volvo explains.
In terms of driveline, it's been developed entirely by Volvo, the company confirms. The 200kW electric motor is coupled to a two-stage automated gearbox. This increases wheel torque at low speed and evens out current peaks, thus reducing energy consumption and sustaining motor and battery health?, it states.
The driveline can be configured as a single or dual-motor unit with a power output of no less than 540hp (403kW), which makes the Volvo BZL Electric an, "…untiring hill climber and allows for swift and smooth operation."
The BZL is designed for charging flexibility using hardware interfaces for both OppCharge high-power charging on route, as well as combined charging system in the depot, Volvo states.
The company is quick to explain it also offers a "…usable energy commitment," which means Volvo Buses guarantees capacity for an agreed amount of energy for the operation - thus, "…eliminating any customer worries about batteries, it adds.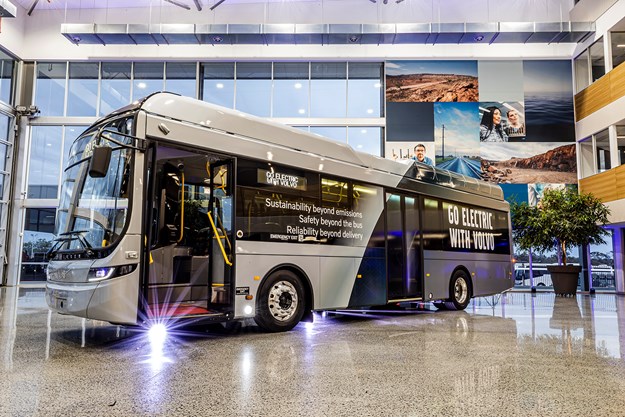 THE CHASSIS
The Volvo BZL electric chassis is available in lengths from 9.9 to 12.5 metres, and features a proven driveline adapted from Europe, combined with the same trusted electrical system, suspension and pneumatic system as Volvo's beloved B8RLE Euro 6 and B5LH hybrid products, the company explains.
Internally, the bus features a full low-floor layout meaning no steps in the aisle of the vehicle, providing unrivalled accessibility and comfort to passengers, Volvo states.
The BZL chassis has also been designed to ensure optimum and effortless accessibility and serviceability, in taking less time to service the chassis and costing less to do so, the company adds - ensuring that buses are back in service more often and on the road where they should be, it explains.
"From an operator perspective, the Volvo BZL electric chassis offers the complete package, with unparalleled serviceability, quality and reliability - with our dedicated bus team and largest dealer network in Australia committed to supporting customers as they transition the Volvo BZL electric at each and every stage of their journey," Peden confirmed.
"The Volvo BZL electric has been developed in line with stringent European and Australian standards and align with what our Australian and New Zealand customers need and expect from an electric product in terms of quality and safety. It really is a chassis designed for the long-haul," concluded Peden.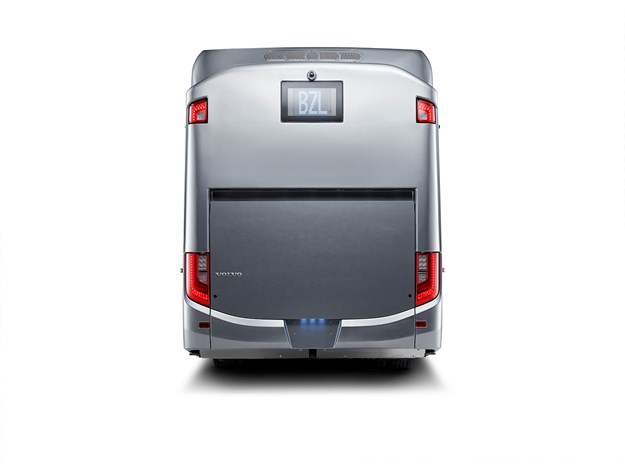 FIRST CUSTOMER
An official handover to the Western Australia Public Transport Authority (PTA) will ensue towards end 2021, Volvo Bus confirms.
WA's Minister for Transport, the Honourable Rita Saffioti MLA, was part of the virtual launch, acknowledging this important "next step towards delivering electro-mobility" to Australian customers.

CYBER SAFE
As electro-mobility evolves, and in particular for buses and its use in such a public environment, cyber security and safety of its information systems is right on the cutting edge of the field's evolution.
To that end Volvo Buses says it invests in ongoing cyber and data security for the new Volvo BZL chassis.
With data security becoming increasingly paramount, Volvo Buses is making digital protection and cyber security a key priority across its chassis range, especially with the newly-launched BZL chassis, in ensuring an ongoing investment in data security measures to increase the protection of customer information and to prevent cyber-attacks.
Whilst electric buses will be integral to the future of public transport across Australia, Volvo Buses understands the importance for the industry to be prepared for the risks that come with potential digital threats, it says.
As the company explains, Volvo Bus' team of experts are working alongside trusted partners within the cyber and data security space to ensure that Volvo's data security systems can deliver increased reliability and protection for storing customer information and information associated with public transport routes and networks.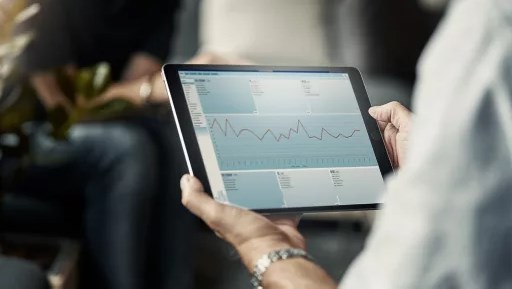 Electric vehicles bring with them a range of new features, which naturally bring new considerations into question. For example, the storage of data from the telematics remote diagnostic system, tracking bus whereabouts and driver behaviours is not new for Volvo, as the security of this data has been paramount since the introduction of telematics as a standard offering, it explains.
Volvo Buses has consistently prioritised digital security over the years with its digital services, including Volvo's fleet management telematics system and Volvo Connect: Volvo's web-based customer portal.
"Providing customer security has always been at the forefront of how we have gone about responsibly designing and rolling out our digital services - ensuring that customer information and data remains protected," explained Peden.
"For many years, Volvo Buses and the wider Volvo Group have applied standards related to customer privacy, as well as local privacy laws to ensure in all cases that customers are informed and aware before any data is tracked or provided."
"Volvo Group are also further investing in digital infrastructure protection to meet the requirements of the United Nations Economic Commission for Europe's 2024 targets.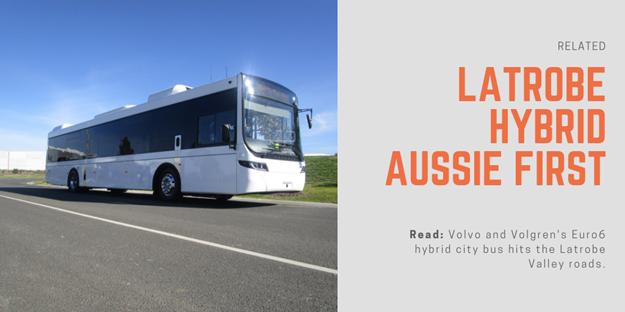 "Market trends indicate that there will be substantial growth in the market for cybersecurity solutions for connected vehicles in the coming years, and we will continue to remain on top of these demands to provide reliable and secure solutions."
"Volvo's online offerings have managed to secure customer data whilst providing value to our customers with comprehensive fleet information.
"Our high standards around maintaining data security are being extended to our Volvo BZL Electric product, following its recent launch. Whilst it is certainly an exciting time for the industry with the increased production of electric vehicles, operators need to be vigilant when looking into this new technology and its associated security risks.
"Volvo's security experts are working hard to ensure that the Volvo BZL Electric incorporates ongoing, reliable technology protection to prevent data breaches and to ensure that our customers can continue to operate their vehicles and access our services with peace of mind."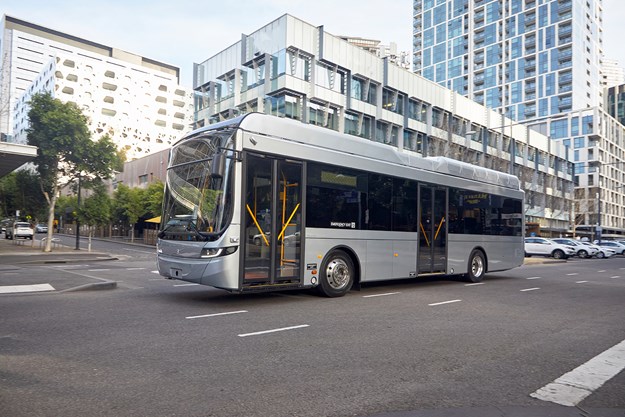 LIFECYCLE MANAGEMENT
VBA has pledged its commitment to ensuring the, "sustainable management of electric vehicle batteries," throughout their lifecycles."
"Our circular business cycle and this cooperation is truly a major step in the right direction and is part of our long-term strategy," Peden stated.
He recently detailed the company's commitment to deploying a long-term electric vehicle battery sustainability strategy throughout the battery lifecycle to ensure a cleaner future for Australian transport.
"The launch of our Volvo BZL electric chassis really emphasises Volvo Bus and the wider Volvo Group's dedication to delivering quality, safe and environmentally friendly transport solutions to our customers," he explained.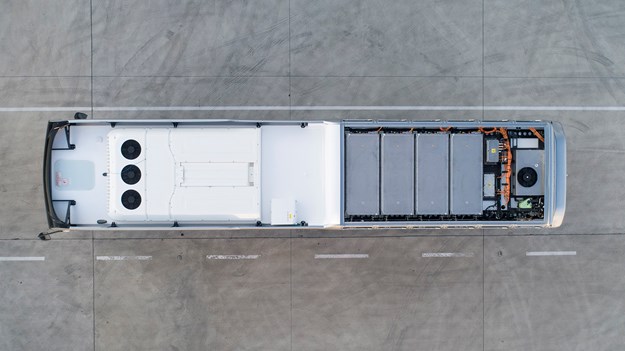 "Our commitment to deploying a sustainable and circular electric vehicle battery management strategy will further deliver on these values.
"While it is an exciting time to be in the electro-mobility space, it is important for the industry to consider the many responsibilities that come with manufacturing and distributing this technology - and sustainable electric vehicle battery management is crucial to consider.
"Here in Australia and globally, the electro-mobility experts at Volvo Buses have been working hard to ensure that we continue to deploy sustainable operations at every stage of the battery lifecycle, from sourcing to disposal or repurposing, to mitigate social and environmental impacts."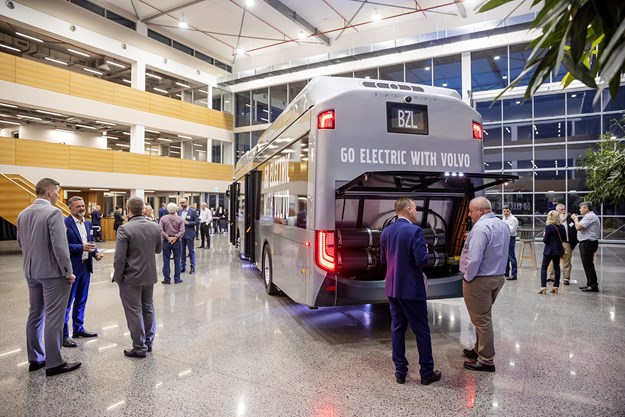 STENA RECYCLING
Responsible sourcing of electric-vehicle battery materials is a "…key responsibility for Volvo Buses within Australia - and across the globe," the company confirms.
Ensuring the 'sustainable' sourcing of raw materials for batteries is important for all stages of the supply chain, it adds.
Volvo Bus Corporation has also recently partnered with Stena Recycling – Sweden's leading recycling company and a partner for developing sustainable circular solutions - to give Volvo electric bus batteries a "second life", it states. This partnership has seen the commercial service lives of bus batteries significantly extended and natural resources conserved, as part of the Stena Recycling subsidiary Batteryloop, where old batteries are removed from Volvo buses and reused for years as energy storage units, VBA states.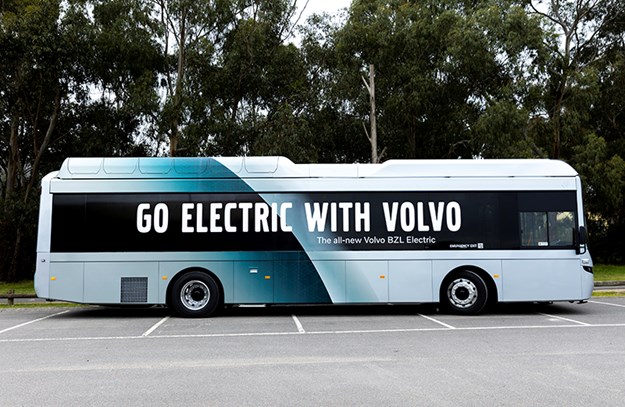 INTO THE GRID
With demand of local energy storage units expected to increase in future, these energy storage units provide an innovative means of storing renewable energy, where there is also the potential for surplus energy sold and delivered straight into the grid, according to Volvo Bus Australia.
"As we begin to see increasing demand for electric buses in Australia, we will also see an increase in the number of used batteries," outlined Peden.
"Volvo Buses globally have done an excellent job at implementing long-term battery management plans and, in Australia, we are working towards having our own battery sustainability strategy that safeguards every stage of our value chain, from procurement to repurposing.
"Our circular business cycle and this cooperation is truly a major step in the right direction and is part of our long-term strategy," he stated.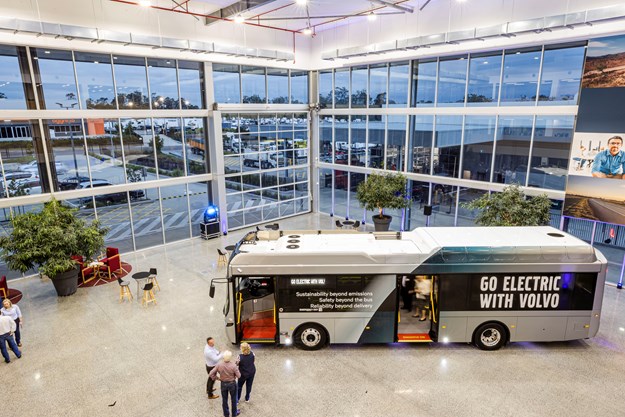 Specs
MAKE: Volvo Bus
MODEL: BZL Electric
DIMENSIONS: (single deck) Length (mm): 11,815; Permitted front axle load (kg) - 7,500; Permitted drive axle load (kg) - 12,000; Permitted gross vehicle weight (kg) - 19,500 
AXLES: Arrangement - 4x2, Front axle - Volvo RFS-L, Rear axle - ZF AV133
SUSPENSION: Air bellows - front 2, rear 4; Kneeling - optional; Max wheel angle - 53
DRIVELINE: Electric motor - max output one/two motors: 200/400kW (single decker); Torque max (Nm) - 1x electric motor: 425Nm, 2x electric motors: 850Nm 
TRANSMISSION: Two-speed automated manual gearbox
CHARGING: OppCharge, max charge power: 300kW; Combo2/CCS, max charge power 150kW; Automatic shut off of main switch at low-voltage level
BATTERY: Energy storage capacity up to 470kW/h (282kW/h, 376kW/h), Voltage - 600V. Lithium-ion batteries with total energy of 94kW/h per battery. Number of batteries - 2x 12V, capacity - 2x 105Ah. Management system developed by Volvo with the latest reliable battery technology designed for high energy density. Chassis including ESS module to be roof mounted; Automatic temperature controlling of batteries
MISC.: Climate system - chassis prepared for various roof-mounted HVAC units from different suppliers (heating, ventilation and air-conditioning, including heat pump functionality); High-voltage heaters come pre-assembled on chassis (0-24 kW)
Subscribe to our newsletter
Sign up to receive the ABC e-newsletter, digital magazine and other offers we choose to share with you straight to your inbox
You can also follow our updates by liking us on Facebook.