KINGS OF LEON – MAN LION'S CITY 12 E
---
EXCLUSIVE: In Europe, MAN's e-bus tech and stylish body design is winning it all sorts of awards and plaudits from within industry. Think the big German's tech advances may never make it here in time - or at all? Think again.
Dogs are strange creatures. Cute and fluffy and cheeky and crazy mostly, but if you've ever watched different ones in a big park over time, you'll note when it comes to 'doing the business' that the varied strategy and timeframes involved for successful 'poopies' seem as wildly unique and idiosyncratic for each pooch. Or is it?
Some do it quickly while others take much longer; some sniff every tree while others can't be bothered. Add in whether a dog starts to circle first, or selectively does a few figure eights (highbrow, very upperclass), or merely 'opens the bomb bay doors' straight away - and you would be forgiven for thinking you were reading way much too into these things and it wasn't worth further investigation.
Yet what if there really were 'method to the madness' and things really were 'not always as they seem'?
Just as it turns out dogs are actually lining themselves up on an innately preferred north-south magnetic-pole axis (called 'magneto-reception' – thanks Frontiers In Zoology), many things in life are equally as complex and multifaceted than first thought.
And product launches – specifically buses, for us – are no different.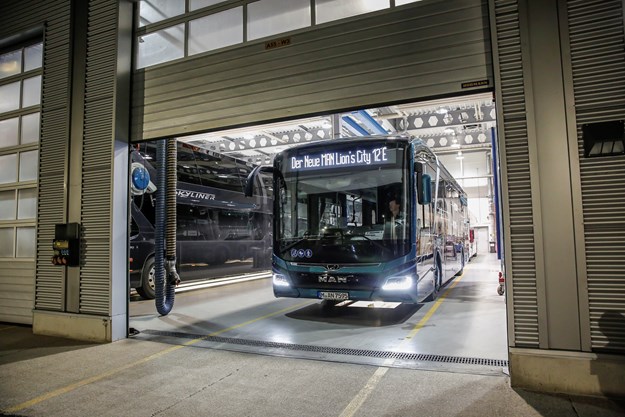 ALL GOOD THINGS
Often enough people, punters, potential customers and casual observers will readily criticise a brand or product based purely on when, or where, it first comes out. How good it is or what thorough R&D, financial commitment and long man-hours are behind it doesn't even register as a concern – which is a shame.
If that 'tortoise versus hare' fable taught us anything, it was not that just 'slow and steady' won the race, but that purposeful repeatability and reliability far outweigh any notion of rushing things to market.
MAN's electric bus know-how and technological advancements arguably may have taken a little longer than others to get out there – or such is the perception that is only now being proven foolish – but it has done so with performance results and design accolades that underlie untold energy and efforts to justify it. And in its Lion's City E e-bus architecture, it will be here in Australia soon.
How soon? Well, granted not tomorrow, but no longer than the '10 years at least' or 'not at all' that online detractors might readily proffer.
Industry insiders tell ABC magazine, or allude to, within 18 months to two years from now, with MAN's local distributor Penske Australia confirming it expects it would be no later than 2025.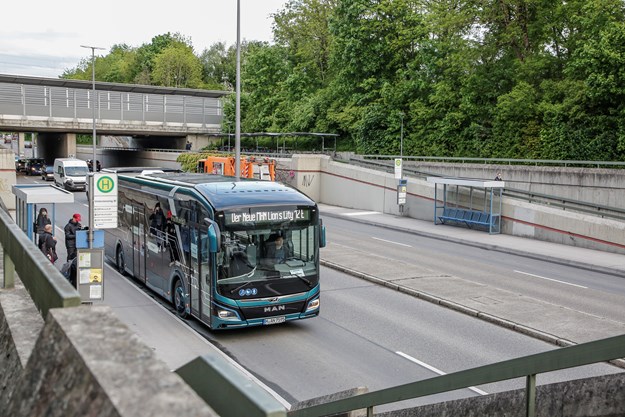 WHAT'S IN THE BOX
First showcased in 2018 at the International Motor Show (IAA) for Commercial Vehicles in Hanover, Germany, MAN's Lion City E – the marque's first electric bus – was touted as 'easing the way to zero emissions', with a central motor and depot charging its pitch and an original 'reliable range' of 200km (up to 270km under favourable conditions) over the entire battery life.
With comprehensive consulting services to make it,  "...as easy as possible..." for transport companies to get started with electric vehicles (its EV tech is in its trucks, too), and with mass production slated for the second half of 2020, it certainly presented itself as a promising – albeit belated – e-bus option for select European operators.
Operating on the assumption that around 66 per cent of scheduled-service buses will be electric by 2030, the MAN Truck and Bus Lion's City topped off the company's "...new generation of city buses", following on from diesel and gas engines with a zero-emissions variants.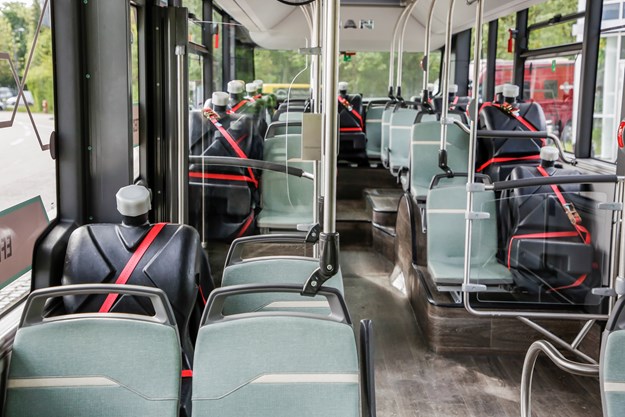 An evolution of the Lion's City design, and as the company explained at the time: "A slightly modified design highlights the unique nature of the electric drive. Its most striking feature is the lack of a rear engine compartment, with the batteries installed on the roof, making room for an ideal seating area at the back.
"Firstly, this positioning moves the batteries away from the vehicle's rear, which is vulnerable in the event of a crash. Secondly, it allows for more design flexibility, more pleasant lighting and up to four additional seats in the interior," MAN stated.
It opted for one central motor to power its electric bus (on the rear axle), then two to power its articulated bus (on the second and third axles), it says.
"These are easier to access and more simply designed than motors in close proximity to the wheels, which provides advantages in terms of maintenance and the total cost of ownership (TCO).
"In particular, the articulated bus benefits in terms of its handling. The two driven axles increase its driving stability and, in turn, its safety, as well as providing maximum energy recovery when braking." MAN confirmed.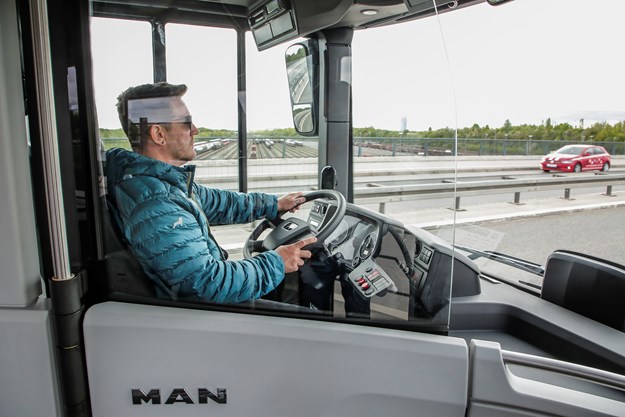 THE POWER
From the initial iteration, the fully electric driveline produced 160kW- 270 kW in the single-deck 'solobus'. The power used for this comes from the modular batteries with 480kWh (total) capacity (usable capacity around 300kWh) for the single-deck, or 640kWh (400kWh) for the articulated, MAN says.
"In selecting these, MAN decided to take advantage of precision-engineered battery cell technology from the company's existing range.
These batteries' sophisticated temperature management guarantees especially strong availability, regardless of the time of year. This way, the Lion's City E can reliably ensure their range of 200km (or up to 270km under favourable conditions) over their batteries' full life cycles."
"The batteries are plugged into a CCS and charged at the depot, which can fully charge solobuses in under three hours and articulated buses in under four, with an average charging power of 100kW," according to MAN at launch.
This length of time falls accordingly when the maximum charging power of 150kW is supplied, it adds.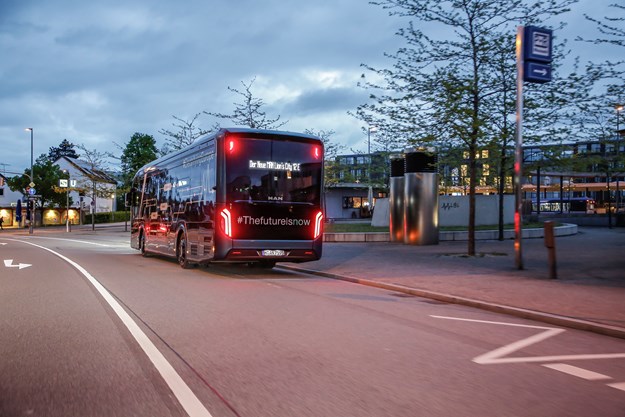 "MAN surveyed close to 200 customers throughout Europe and received feedback from several cities. It concluded that, for the sake of routine operations later in the day, flexible and uninterrupted service (without opportunity charging) is more important than an unlimited range," which, looking back, is right where the Australian e-bus market is placed.
Yet, even then, it fortuitously highlighted: "Especially since battery technology is developing at a rapid pace … the Lion's City E will remain at the cutting edge in this regard, as it will be possible to upgrade the vehicle concept to the next battery generation."
"Charging outside of peak hours will also enable operators to tap into smart charge management and benefit from lower electricity rates, further adding to the cost effectiveness of running electric bus services."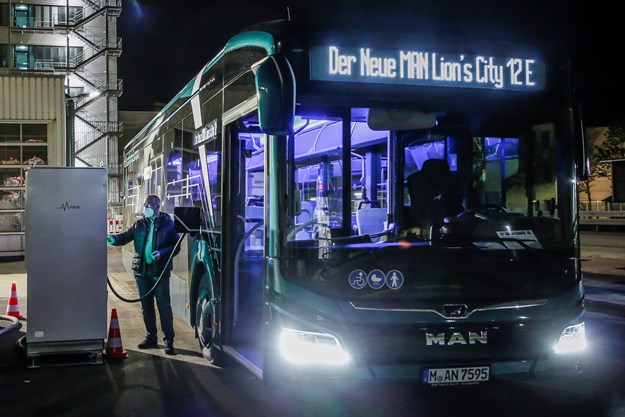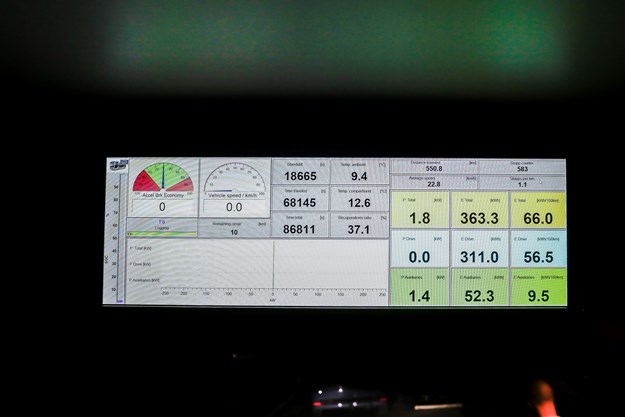 CURRENT TECH
Since then, that battery tech has indeed been rapidly evolving, even if such pace of progress to outsiders strikes them as being glacial.
On the contrary, says Penske Australia's Brisbane-based head of MAN Bus and Coach, Crinel Geaboc, who explains to ABC magazine that bringing such a product out to market here has been greatly influenced by ensuring the latest optimised battery technology is successfully married to the overall Lion's City E12 and E18 plan.
"We have achieved several milestones as of today. Firstly, the MAN Lion's City 12E serial production started in October, 2020, in Poland," Geaboc explained.
"Secondly, the largest order so far in Europe is 39 units with operator VAG Nuremberg in Germany. That consists of 11 rigid [single-deck solo] 12E buses and 28 articulated 18E buses," he stated.
"Also, the best distance travelled on a single battery charge so far is 550km, while normal operating distance is 270km for the life of the batteries – i.e. it's warranted for eight years currently, but we'd like to increase it to 10 years shortly.
"And then MAN was awarded the IF Gold Design Award recently for the Lion's City 12E EV bus specification," Geaboc said.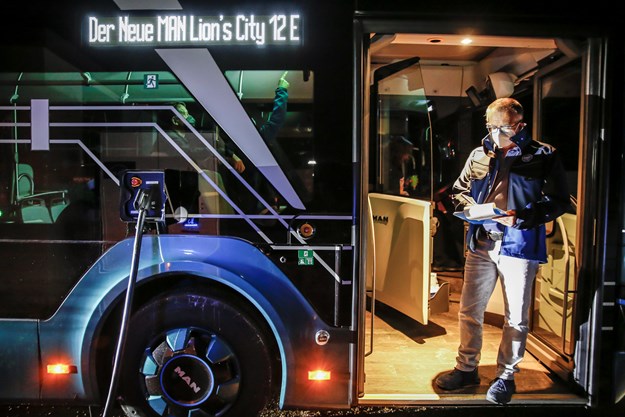 LOCAL OBJECTIVES
For Australia, Geaboc says Penske Australia intends to maintain the same business model as it currently has, which is to "…bring in complete built MAN EV chassis units made in Europe and build the bus locally with an MAN-approved bus body builder.
"A new communication platform more suitable to autonomous technology and bus-to-bus communication is also going to be implemented in the new MAN EV buses, which will also get the more efficient hub electric driveline motors in future rather than a single central motor," he explained.
"The first EV CBU will be a 2.5m wide rigid [solo] with a heavy-duty low-floor chassis designed to last 20-plus years.
"The Australian EV bus is yet to be named, but will have the same specification as our highly successful Lion's City 12E in Europe, using 480kWh NMC batteries developed internally by MAN. These are getting fully charged in less than three hours [at 150kW charger power, DC]," he said.
"We're also looking at 6 x 2 double-deck EV driveline chassis based on our MAN A95 diesel low-floor, which is the popular chassis used in Sydney B-Line services.
These deckers will more likely use the LFP battery technology (instead of NMC) for safety reasons, but this hasn't been decided yet," Geaboc confirmed.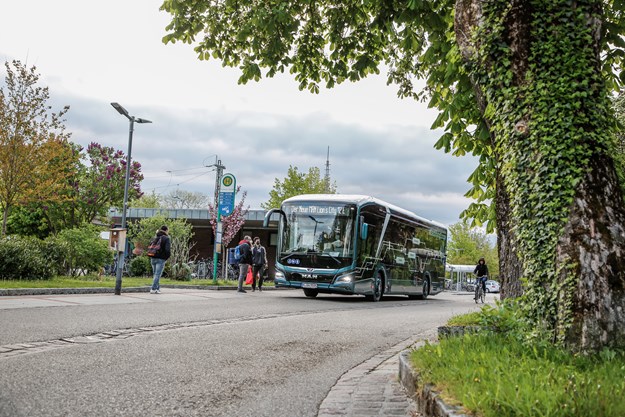 WHERE NEXT?
As Geaboc concedes, there might be a perception amongst local MAN bus fans that it's a bit slow off the mark in getting an e-bus out to market - not just here but even earlier in Europe - but that with technology improving rapidly and advances in other areas, like telematics and body weight reductions via select materials, rushing something out when not properly tailored for Australian use would defeat the purpose.
"It's a pretty unique environment here in Australia, in terms of different topographies, charging infrastructure requirements and expected longevity and reliability of buses in use, so while it's not right here now it soon will be, and we'll know what we offer our customers will be just right. We're excited about the Lion's City E tech and can't wait to land it here for you," Geaboc said.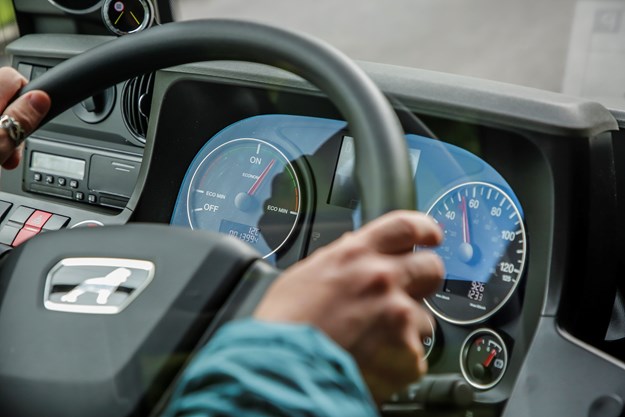 UNTIL THEN...
"Before the incoming new electric drivetrain, MAN has released an interim solution – the brand new 9-litre diesel engine that utilises the latest diesel engine technology (2019), combining selective catalytic reduction (SCR) and diesel particulate filter technology without the need for exhaust gas recirculation.
"This new D15 engine delivers 330hp [246kW] and significant fuel efficiency gains over the already popular MAN D20 engine that is available in Australia," Geaboc explained.
"Few OEMs can proudly boast that they achieve Euro 6D and 6E emission standards using only SCR technology proving, once again, MAN's advanced engineering is really working for us locally - delivering low whole-of-life costs, and superior performance."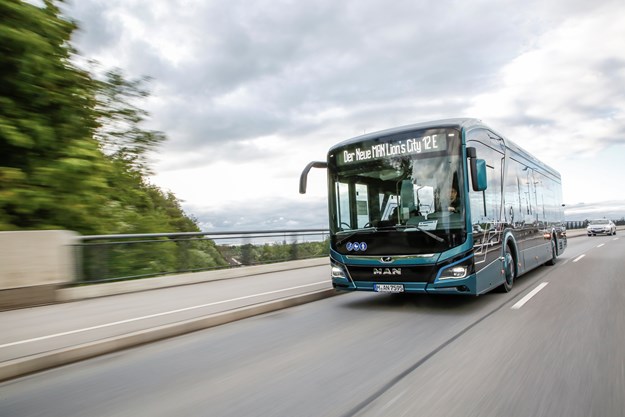 Specs
MAKE: MAN
MODEL: Lion's City 12 E + (18 E)
DIMENSIONS: 12,200mm x 2550mm x 3320mm; (18100mm x 2550mm x 3320mm)
WEIGHT: 19,500kg; (29,900kg)
BATTERY: Roof-mounted NMC; Capacity – 480kWh (640kWh)
RANGE: 200km (realistic conditions); 270km (favourable conditions)
POWER: Continuous power – 160kW; peak power – 240kW
CHARGING: Depot (overnight), CCS plug; Power – up to 150kW (DC); Time – less than three hours, (18E) – less than four hours
MOTOR: Electric central (two driven axles, two electric centrals); Continuous power – 160kW (320kW); Max performance – 270kW (540kW)
GEARBOX: Single-stage adapter (Single-stage adapter, electronic synchronisation between the two driven axles)
SUSPENSION: CDS shock absorbers
AXLES: Front – low-floor axle with independent wheel suspension; Rear – low-floor drop centre axle with stabilser
MISC.: Aircon – automatically controlled all year concept; electric roof airconditioning system using heat pump and electric heater elements, auxiliary heater using alternative fuels (biodiesel, HVO etc).
Subscribe to our newsletter
Sign up to receive the ABC e-newsletter, digital magazine and other offers we choose to share with you straight to your inbox
You can also follow our updates by liking us on Facebook.