POSITIVELY CHARGED – TRANSDEV PROJECT AURORA
---
EXCLUSIVE: Selecting, building and running electric buses day-to-day is one thing, but unless the critical data behind what works and what doesn't marries up to overall public transport success, you'd have to ask: what was the point? Transdev Australasia's Aurora Project, in our region, aims to provide that answer.
Imagine, if you will, that those high-school science classes where someone in your group would slyly fling extra metal stuff into the acid-filled beaker (true story), or eye drop excess 'liquid x' into a bubbling conical flask behind your back, didn't require data collection at all.
Sure the first few 'snap, crackle and pops' before the fire alarm goes off (might have been recess bell) while kids scramble for cover under desks screaming 'Incoming!' might look and sound impressive at first, but … what would it all mean without 'data'?
Somewhere in there, the 'results' and 'conclusion' part of any decent science experiment, trial or test overrides any foolish momentary euphoria of potentially the school closing down due to untold litigation cases from irate parents and maimed teachers and students.
Experiments and trials only exist to test a theory and to draw a conclusion – for the greater good of mankind, one would imagine, or at least to get a Year 9 science grade higher than an 'F'.
Fortunately, the really clever students move on from the dishevelled pack to enter career fields of discerning and accurate analysis, hopefully achieving a range aims and objectives that overcome problems and maximise performance potential for society.
Public transport is no different - particularly with bus route planning and a raft of current environmental and safety requirements that encompass how bus product is purchased and run.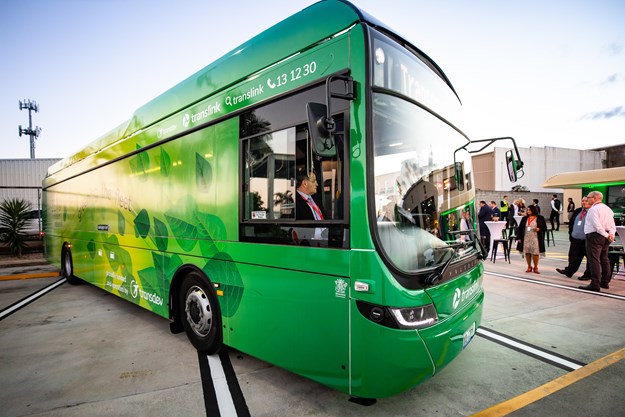 In Australia, one of – if not the first – tests of a metro-route electric bus was spearheaded by Transdev Australasia in Melbourne, whose long-term plan to bring its e-mobility knowledge gleaned from European operations to Australian shores has successfully achieved many of its goals. And, perhaps more importantly, it generated the type of e-bus running data – involving chassis and body choice, charging infrastructure maximisation and implementation, battery performance and, in general, safe and timely PAX transportation – that provides insight and 'learnings' for the benefit of others during this electric vehicle (EV) transition.
To that end, ABC magazine recently heard from some of the key players involved in Transdev's Australasia's successful Project Aurora e-bus trial and interstate rollout.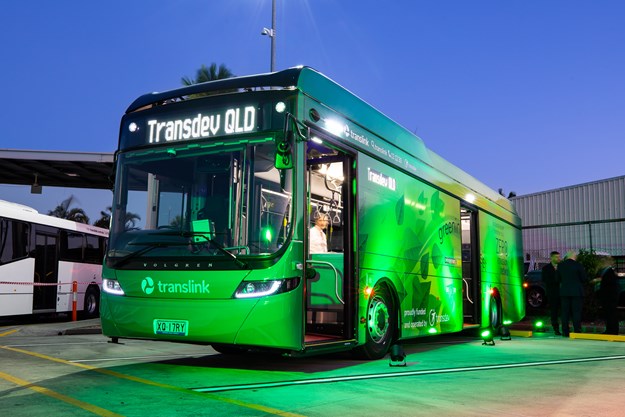 AURORA VISION
Today, Transdev is one of the largest operators of zero-emissions electric and hydrogen bus fleet, operating more than 1,400 vehicles globally.
The seeds for the company's zero-emissions ambitions 'Down Under' were sown in 2019, following a phone call with Transdev Australasia's chief engineer Marc Cleave and Volgren Australia. 
Dandenong-based Volgren had recently commenced manufacture of its BYD-chassis prototype electric bus – a modified version of its popular Optimus model. For Transdev and Marc Cleave, now somewhat a veteran of the bus manufacturing scene, the call helped to ignite a vision for a zero-emissions fleet in Australia and New Zealand, helping to kick-start internal 'Project Aurora'. 
Transdev had pioneered zero-emissions electric and hydrogen fleets internationally, it says, but usage in the Australian and New Zealand market was still in relative infancy.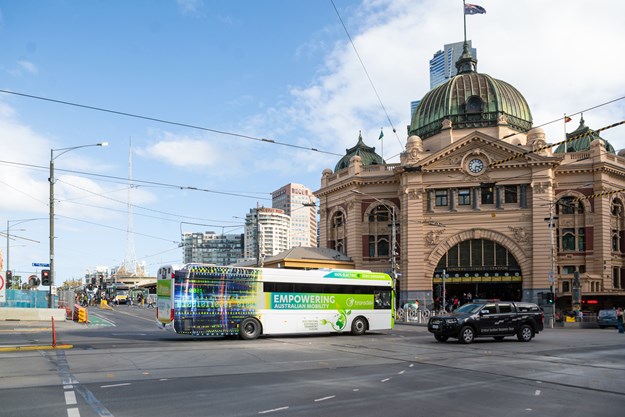 Transdev Australasia's chief officer for bus Ian Craig explained: "Domestically, electric buses had been proven in controlled settings, such as airport routes or shuttles, though, at the time, trialling of battery-electric buses on urban-route services was still somewhat a novelty. From our international learnings we knew the value that zero emissions vehicles could add to our local fleets and contracts, which is why we acted quickly in developing Project Aurora."
Armed with insights about what worked, Transdev quickly set about gathering a group of locally based suppliers to help realise the vision and bring the company's first electric bus - 'Aurora 1' - to Melbourne in November, 2019.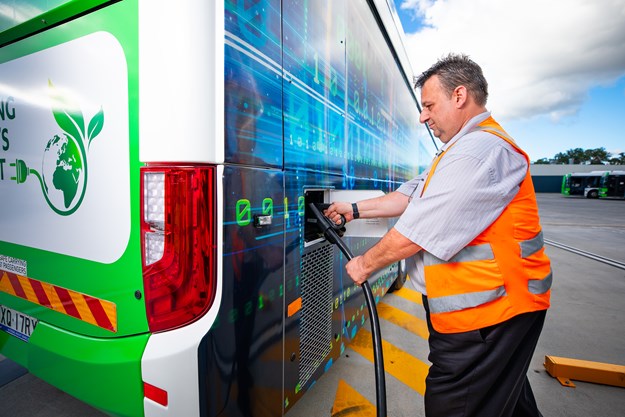 BRIGHT SPARKS
Being first to market does have its risks, which is why having the right support was imperative for Transdev.
"Our goal was to do something truly innovative and having a team of local and international suppliers with proven experience was key," said Craig.
Following discussions with Volgren, Transdev placed an order for four new BYD Optimus electric vehicles with the view to introduce new vehicles into its operations in Sydney, Brisbane and Melbourne. 
"The transport market is rapidly changing and we wanted to be ahead of the market, but at the same time we wanted to use a product that we could trust," explained Cleave.
"Volgren - rather than modifying the body for an electric chassis - [was] able to install an electric chassis on an existing body, a design that was proven with hundreds of vehicles already on-road."
The reduced weight added to the appeal of the Volgren Optimus BYD electric bus for Project Aurora, with the model having an overall tare weight of 13,000kg.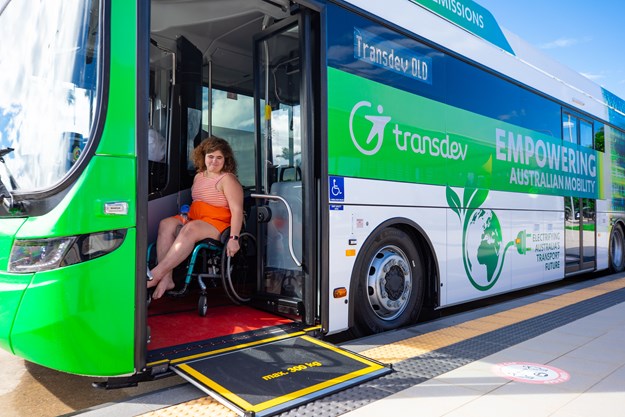 An added benefit was the use of BYD chassis, drivetrain and circuitry, with Transdev using BYD chassis extensively across its 1,400 strong global zero-emissions fleet.
Volgren's national sales and marketing manager Yuri Tessari says that Volgren's e-bus product is the result of hundreds of hours of research and development work combined with a desire to preserve the characteristics that have made its flagship Optimus an industry leader for nearly 10 years.
"The new Optimus e-bus is one of the lightest zero-emission bus bodies in its class," Tessari said.
"The design delivers longer range, less downtime for charging and Volgren's unmatched total cost of ownership.
"It is also the safest bus of any kind the company has produced, complying with the highest levels of safety and flammability standards for buses in Australia," he explained.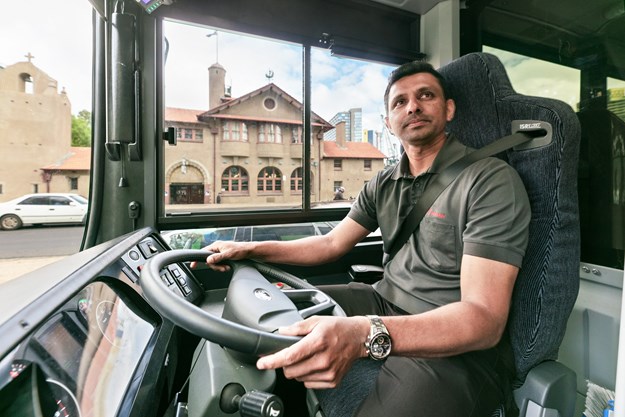 In bringing Aurora to life, Transdev engaged global electrification leader ABB. In 2018, the companies had worked together in helping to electrify a fleet in Harrogate, UK. Both recognised Project Aurora as a potential catalyst for turning the tide on e-mobility here. 
ABB Australia's work on Project Aurora was extensive, as e-mobility segment lead Steve Amor explained: "Together, with our installation partners, we worked to provide an integrated grid-to-plug solution. All aspects of Transdev's depots were assessed, so that we could offer a product that not just met their current needs, but future expansion of e-bus fleet[s] as well."
In order to power the new Volgren BYD Optimus fleet, Transdev opted to install ABB's Terra depot and opportunity EV chargers, as they had a proven reputation for reliability and compatibility across multiple bus original equipment manufacturers, it explains.
"Utilising CCS [Combined Charging System] connectivity and OCPP [Open Charge Point Protocol] compliance, ABB DC fast chargers combine rugged construction with a small infrastructure footprint and a durable design with multi-outlet scalability, making it suitable for compact installations like bus depots, where space and utilisation is at a premium," added Amor.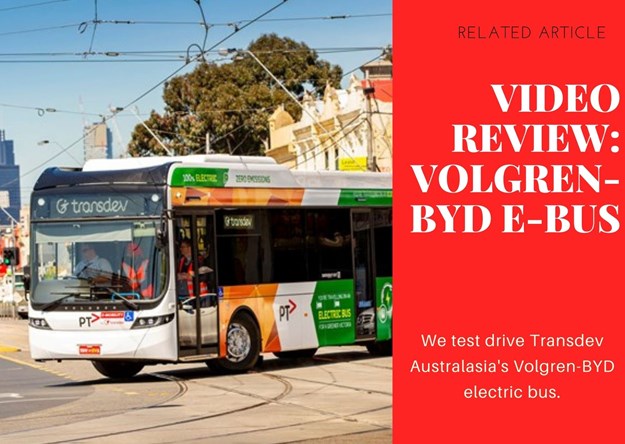 SPECIAL DELIVERY
Under Project Aurora, Transdev took delivery of its first new Volgren BYD Optimus electric bus and BYD charging infrastructure in November, 2019, with the bus going into service on Melbourne's streets in December of that year, as part of a trial with Victoria's Department of Transport.
The remaining four vehicles rolled off Volgren's Dandenong production line in March, 2021, with one commencing service in Brisbane in April and three going into service in Sydney in May. Gala events were held in Dandenong, Brisbane and Sydney, with local authorities, stakeholders and industry to celebrate the launch of the new fleet.
Tessari says the commissioning of the Transdev fleet as part of Project Aurora was significant for the company.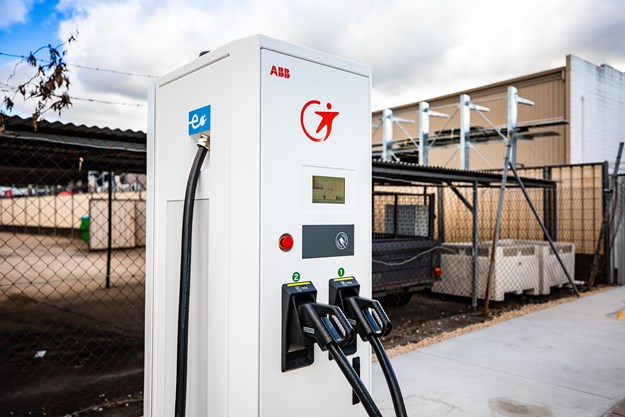 "The first e-bus delivered to Transdev gave us the knowledge and know-how to adjust not only our product, but also our production facilities."
Transdev Australasia funded three of the five vehicles delivered under Project Aurora. Transport for NSW directly funded two vehicles for Sydney, which Transdev procured on its behalf.
"We wanted to demonstrate zero-emissions technology by investing our own cash in it. It's here now, and it's the future now that we want to promote to government and show that public transport can be decarbonised," Craig added.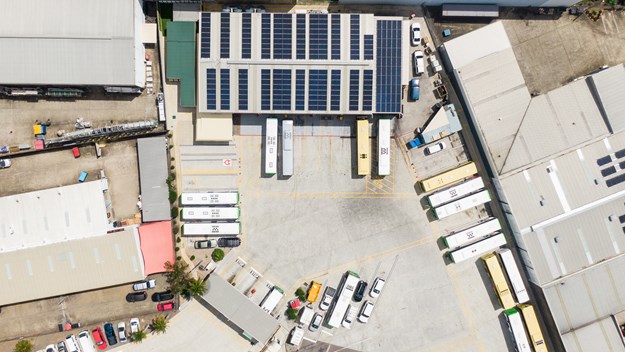 NEW KING ARRIVES
Craig says that while the build and power were critical and logical steps in Project Aurora, the crown jewel for Transdev was the data that its new state-of-the-art fleet provides.
"The transition to a zero-emissions fleet is a significant investment for governments and public transport operators alike," he explained.
"Recognising this, we want to get the most out of the assets, which is why, for Transdev, the monitoring and analysis of performance and operational data is king."
Engaging Sydney-based technology provider Orion Network, Cleave and his team at the Transdev Maintenance and Engineering Centre of Excellence in Brisbane, developed TECA – the company's own proprietary telematics system. Working with Orion Network, TECA was developed as a variable 'internet-of-things' (IoT) for buses, plugging into the vehicle CAN line, utilising 4G and radio communications to provide vehicle data on a real-time dashboard.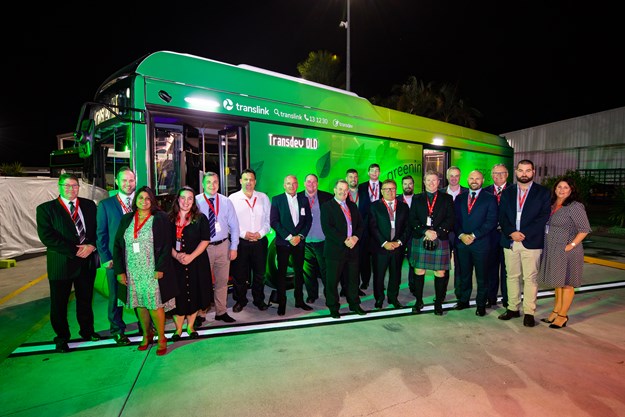 "Operating and charging zero-emissions fleet[s] isn't difficult. The tricky part is making sure that the vehicles and charging infrastructure operate properly, and you implement a charging strategy that extends battery life and vehicle performance. For this, data and, more poignantly, informed analysis of the data, is critical," Cleave said.
Hamish Duff, founder and director of telematics supplier the Orion Network added: "The innovation we developed with Transdev provides a real-time operational dashboard integrating energy and charging management, fault notifications and operational data.
"Understanding how electric buses are operating is key to successfully integrating [them] into complex transport networks and service provision."
Operational and performance data and insights collected through Transdev's TECA is being shared with public transport authorities, to inform their own strategies, the company confirms.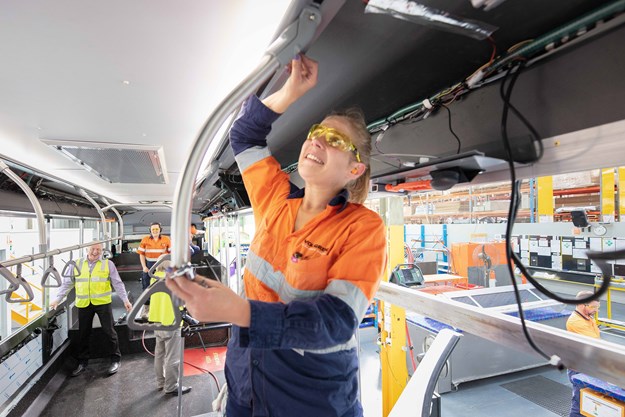 SOLAR FLAIR
Not set on delivering electric buses alone, in March, 2020, the Transdev team set about ensuring one of its vehicles was truly 'zero' emissions, powered 100 per cent from renewable solar energy collected at the company's Capalaba depot in Brisbane.
To bring the clean, green vision into reality, Transdev engaged Queensland-based solar supplier REA Global.
REA installed 250 state-of-the-art solar panels and a bank of 15 individual Tesla Powerwall units at the Brisbane depot, capturing up to 658kWh per day, with a total storage capacity of 200kWh.
"We have been working closely with the Transdev Engineering team for over two years designing the bespoke solar power and battery storage solution that best matches the charging requirements of the ZEB whilst providing leading efficiency, safety and reliability," said REA global founder and director Michael Mrowka.
"It is important we provide a solution that produces the most amount of energy possible from the available space in order to leave room for future expansion of the solar system and ZEB fleet."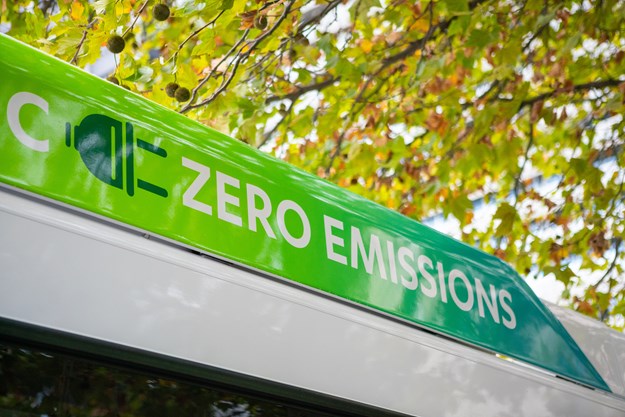 CLEANER OUTCOMES
To date, Project Aurora has helped to save more than 100 tonnes of CO2 emissions (as heavy as a Blue Whale, the Net says) with the original Aurora 1 bus in Melbourne saving 62 tonnes since 2019. Locally, Transdev has set itself a goal of cutting greenhouse gas emissions in its Australian and NZ operations by 30 per cent by 2030 and the introduction of electric and new zero-emissions bus fleet will be critical to meeting the target.
"Through Project Aurora we have proven that decarbonised transport is a reality. We look forward to working closely with our partners at Department of Transport Victoria, Transport for NSW and Translink to share data, learnings and insights with the shared goal of driving cleaner, greener, and more comfortable journeys for our customers and drivers," said Craig.
Now, through Project Aurora, Transdev is aiming to further electrify and explore opportunities for new hydrogen-fuelled vehicles.
"Growing our successful partnerships with innovators, like Volgren, ABB, Orion Network, REA Global and others, will be crucial to delivering emissions reductions in the years ahead," Craig concluded.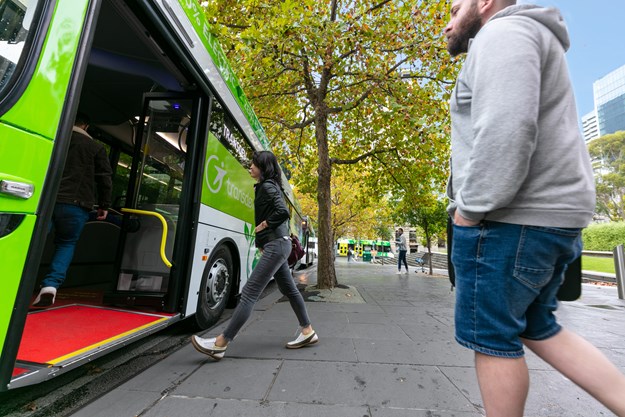 Subscribe to our newsletter
Sign up to receive the ABC e-newsletter, digital magazine and other offers we choose to share with you straight to your inbox
You can also follow our updates by liking us on Facebook.