RISE OF HYDROGEN – FOTON FUEL-CELL
---
EXCLUSIVE: Boasting a hydrogen fuel-cell bus 'resume' from as early as the 2008 Beijing Summer Olympic Games, Foton's ambition to bring its first electro-mobility buses to Australian soil is much closer than many would expect. With March next year the target and earlier local trials planned, the countdown clock to hitting Aussie roads is ticking – fast.
Algebra should be learned because 'you never know when you'll need to use it in life', many of us at school were told. Trigonometric functions and old mate Pythagoras's Theorem were also classic mathematical mind-benders for the youthful academic masses, too. Yet, fortunately, only few of us would ever indeed actually use these in our ensuing 50-year-odd workforce stint, with the rest resolving heart-warmingly that the advice from their well-intentioned teachers back then was pure myth.
The Periodic Table of Elements, though? Well, that's another scholastic kettle of proverbial God's aquatic creatures.
When in full living colour that 'completed Tetris'-looking thing arguably comes in handy more times than most non-geeky science types might guess it would – and thankfully they are probably all the better for it.
With origins dating to more than 230 years ago and celebrating its official 150th anniversary in 2019, the evolving scientific 'work in progress' by a slew of disturbingly erudite people cleverly lists all discovered chemical elements thus far known to mankind. And it does so in a somewhat easy-to-follow order for lowly mere mortals based on atomic number and weight, electron configurations and various other chemical characteristics. Elements 'of a feather stick together', as it were. And of the lot, snaring first place with atomic number 'numero uno' is the lightest and most common element in the universe of them all – hydrogen!
Since its discovery in 1671 and the following 90 years of tests and experiments to learn it ultimately produces water when it burns, it's been used purposefully for many key industrial revolution technological advancements, such as for its light lift properties in iconic air-travel balloons first invented in 1783 – ending effectively with the infamous 1937 Hindenburg disaster – and later closer to the ground in 1806's de Rivaz internal combustion engine.
Notably, towards the end of that era, the first hydrogen fuel-cell was invented in 1838, where - explained in rudimentary terms - hydrogen and oxygen react to produce electricity, with the by-product being water.
And it is in that fundamental concept that modern-day buses – like we would have seen in use during the 2020 Tokyo Olympic Games – cars and trucks are evolving as a seemingly environmentally cleaner alternative to traditional petrol and diesel vehicles.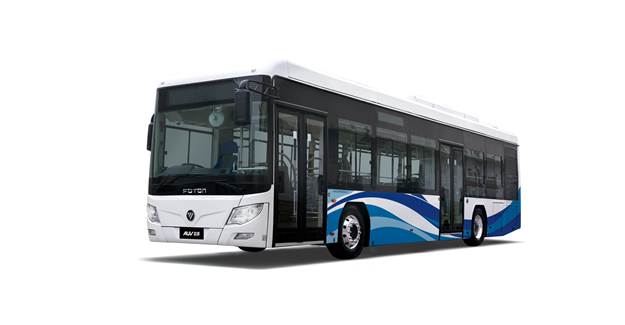 PUBLIC TRANSPORT
"Our hydrogen and electric bus will available in both Australia and New Zealand. Both the Foton Australia and New Zealand teams will work together to provide the after-sales support to our local customers," said general manager at Foton Bus Australia, Neil Wang, speaking exclusively to ABC magazine about its forthcoming EV bus range. So why Australasia?
"Australia and New Zealand are very advanced in the hydrogen industry. Australia has more than 70 years of history of using hydrogen gas, so we believe Australia will be the leading market of hydrogen vehicles in the world," he replied.
"We want to help the Australian and New Zealand bus industries by providing a reliable product, a trusted after-sales service, and a 'package solution' for all their Zero Emission Bus (ZEB) needs.
"Our target is to become the new energy bus solution provider in the Australia and New Zealand market," he explained.
The electro-mobility products being referred to in the short term here are a 12.4-metre hydrogen fuel-cell city bus and an electric city bus. They will arrive in Australia before March 2021 and be fully ADR'd, Wang confirms.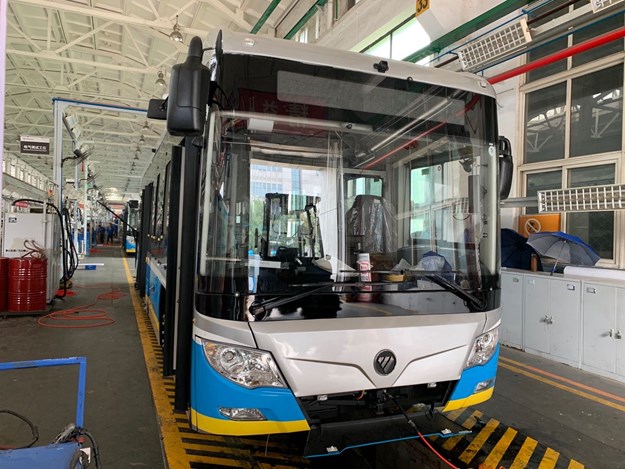 "We are also going to bring an 8.5-metre low-floor city bus, and a 12-metre fuel-cell coach in 2021," he stated.
"Together with our industry partners [disclosed to ABC magazine in confidence given Foton Australia's confidentiality agreements with them] we are going to provide a fuel-cell and an electric city bus; electric charging station and hydrogen fuel station; and a finance and leasing option.
"We want to push the new-energy vehicle[s] in the public transportation industry so it happens quicker," Wang explained.
"We are also working with Australia universities to do research on how ZEB will impact our public transport system. Everything we do here is [because we] want to create more local jobs.  Local KD [assembly] is also on our plan."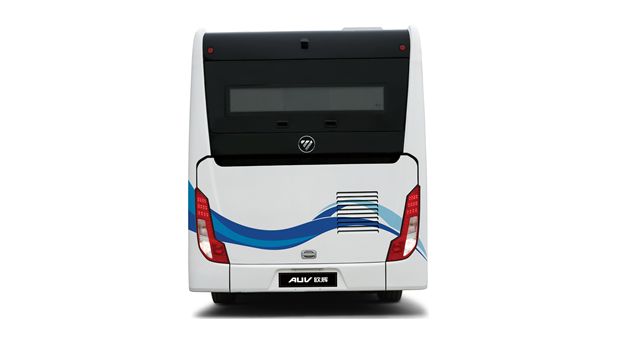 LOCAL KNOW-HOW
While many in the commercial vehicle market will be familiar with the Foton brand in terms of its truck product, in Australia the bus side will be entirely new as a local option for operators.
"Foton Australia has been around since 1996 selling trucks and vans. For Foton Bus Australia we are focusing on bus and new energy vehicles .By working with Foton Australia we have all local support and networking. Foton also has sold many diesel buses in New Zealand, but this will be our first time to export buses to the Australia market," Wang explained.
So what is Foton's competitive advantage in a rapidly emerging and increasingly competitive EV bus market?
"The key advantage for Foton is our experience in hydrogen bus and electric buses," Wang responded.
"Our first hydrogen order was three units for the 2008 Beijing Olympic Games.
"So far we have already sold more than 600 units in China and some of the buses have already done more than 100,000km," he said.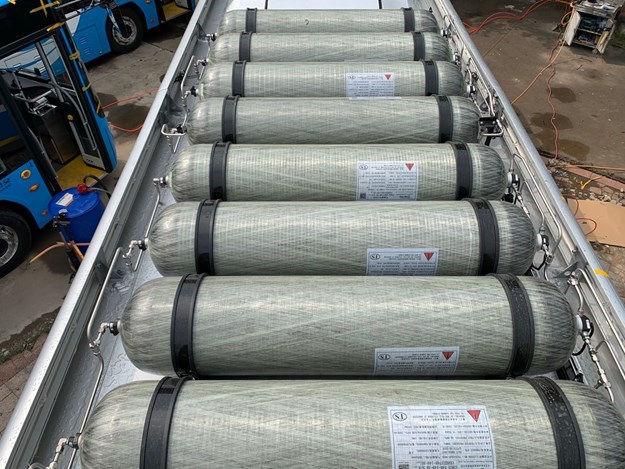 "We also invest a lot in R&D. For example, in June 2020 Toyota Motor, Beijing Automotive Group – our own Foton Brand – and other three OEMs signed a joint-venture agreement for the establishment of United Fuel Cell System R&D (Beijing) Co., Ltd. (FCRD). 
"Our hydrogen bus uses a Toyota fuel cell, so we are providing five years' full bus warranty [including the fuel cell] as standard and have a 10-year warranty as option.
"Both of our 12.4 metre hydrogen city bus – model number BJ6123FCEVCH – and electric city bus will be using common Australian city bus seating configuration. We are carrying 44 seats with two wheelchair spaces. The tare weigh of the bus is lower than 12.7-tonne, so we can carry enough passengers. And we can adjust it to operator requirements," Wang explained.
"Soon we will announce some trial projects in Australia, but we can't release any information at this stage, unfortunately" he added, though Wang did concede Foton was facing some delay on delivering the first hydrogen city bus.
"I will say March, 2021, will be the date for our first hydrogen city bus and electric city bus to arrive in Australia. We are building the first electric city bus for the Australia and New Zealand markets now. It will be ready for test by October, 2020, and sent here by the latest March, 2021."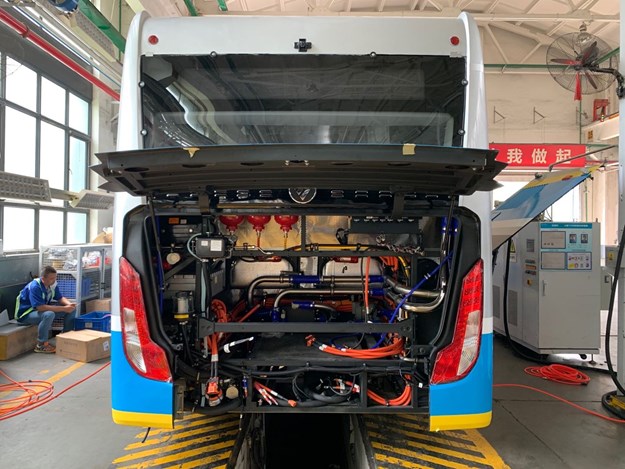 FOTON IN AUSTRALIA
In August 1996, Foton set out to become a leading player in the world's largest and most demanding logistics market, China, it states.
To do this it had to be different from the competition and provide a world-class alternative product solution for both logistics operators and drivers, it says.
According to the company, it believes: "…that technology is the soul and DNA of the automobile", and that its guiding principle became: 'Technology leading into the future'.
As it explains of its truck division, it set about establishing strategic joint ventures with the 'best of the best' in the commercial vehicle industry. Foton's three key strategic alliances have allowed access to global technological insights from:
• Cummins, a global icon in the heavy-duty truck market and the world's largest independent engine manufacturer;
• Germany's Daimler Group, the world's largest manufacturer of premium commercial vehicles;
• ZF, the world's largest supplier of transmission and chassis technology.
In terms of bus, Foton shares a unique relationship with Toyota and its fuel-cell technology.
Foton operates R&D centres in China, Germany and Japan and has garnered the combined efforts of 6,500 engineers from more than 40 countries and witnessed 5,000 R&D patents, it explains.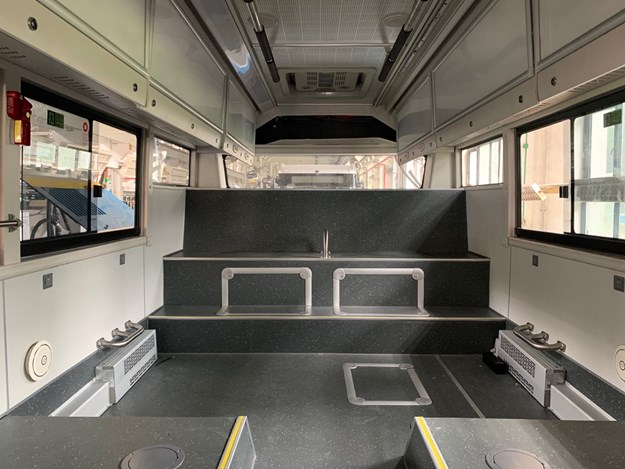 Specs
MAKE: Foton
MODEL: BJ6123FCEVCH hydrogen fuel cell city bus
DIMENSIONS: Length – 12,400 x width - 2,500 x height - 3,500; Weight – lower than 12.7-tonne
CAPACITY: 44 (passenger seats with two wheelchair spaces) + driver
FUEL CELL ENGINE: SinoHytec TS60 with Toyota FC Stac
POWER: Maximum output of 60kW
MOTOR: ZF CeTrax CP A
POWER: Maximum output 210kW
TORQUE: Maximum 3,200Nm
TANK: Roof-mount 5x 185L Type4 (70 MPa) high-pressure hydrogen tanks
VOLUME: Internal 925 litres
BATTERY: CATL 100.16kW/h power battery
RANGE: 400 – 450km (single refuel)
Subscribe to our newsletter
Sign up to receive the ABC e-newsletter, digital magazine and other offers we choose to share with you straight to your inbox
You can also follow our updates by liking us on Facebook.