TOP CAT – VOLVO-VOLGREN E-BUS
---
EXCLUSIVE: Brand fans have long awaited news of when leading European e-bus tech might start to seep into Australasian market waters. Volvo's massive Transperth supply order and CAT bus system is where this Swede will pounce first. We speak exclusively with Volvo Bus Australia's David Mead about all things electric bus.
It will take a bit of time, but they will get here. Volvo's bringing in some Australia-friendly electric bus tech matched to a suitable Volgren body and it will eventually be used on a Perth CAT bus route by early 2022. That's the short of it.
The long of it? We'll get to see one of four of these e-buses much sooner – relatively – at the 2021 UITP Global Public Transport Summit in Melbourne, scheduled to be held in the middle to very late of next year [UPDATE: 14-17 December, 2021].
When ABC magazine published online a 10.00am embargoed announcement about the Volvo electric buses on Thursday, July 2 earlier this month (might have been 9.59am and 46 seconds … but hey, who's counting, right?) stating these Volvos were coming next year, the reader response was pretty intense, it must be stated.
Not like 'tattoo a Volvo badge on the forehead and ride an oversized wooden Dala horse in the middle of an Ikea store singing ABBA's 1970s hit Mamma Mia' or anything – but pretty close nonetheless.
The breaking news that Volvo will deliver its first ever electric buses into Australia – four e-buses with 2.5m-wide locally made Volgren bodies – as part of its existing 900-bus supply agreement signed in March 2019, with Western Australia Public Transport Authority (PTA) operator Transperth, was pretty huge. And given it didn't bang on about that damned coronavirus was probably an added bonus, too! Good news for once, it seemed.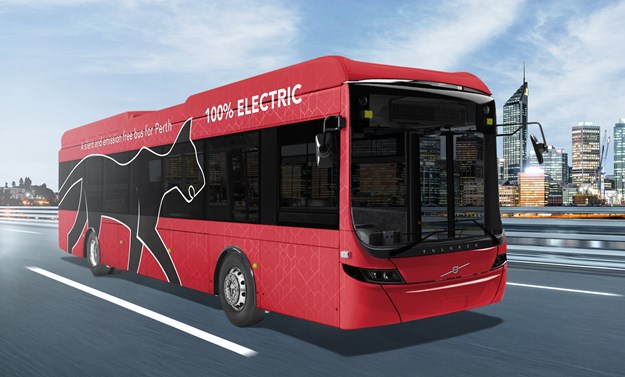 The first of these Perth-bound buses is planned to make its debut to an international audience at the 2021 UITP Global Public Transport Summit, Volvo explained.
Following this event, at some stage this first Volvo-Volgren e-bus and three others like it will make their way to Western Australia to begin necessary integration efforts prior to commencing operation in early 2022 – as expected by both Volvo and the PTA, they confirmed.
How this all came about was because the March 2019 Volvo-PTA agreement includes provisions for the introduction of alternative-powered vehicles into the Perth public transport bus network when the technology became available in Volvo's Australian bus product line, explained Volvo.
"We are excited to be partnering with PTA in Perth for our first electric buses in Australia," said David Mead, vice president Volvo Buses Asia Pacific and acting general manager for Volvo Buses Australia.
"Our relationship with the PTA now spans over a decade and in years to come the city of Perth will indeed be a Volvo city with 100 per cent of the bus fleet being Volvo.
"Volvo's contract with PTA included a technology roadmap that allowed PTA to access diesel, self-charging electric and battery-electric vehicles over time.
"PTA can access the variety of tools available to them and match the technology to the route and need," Mead explained.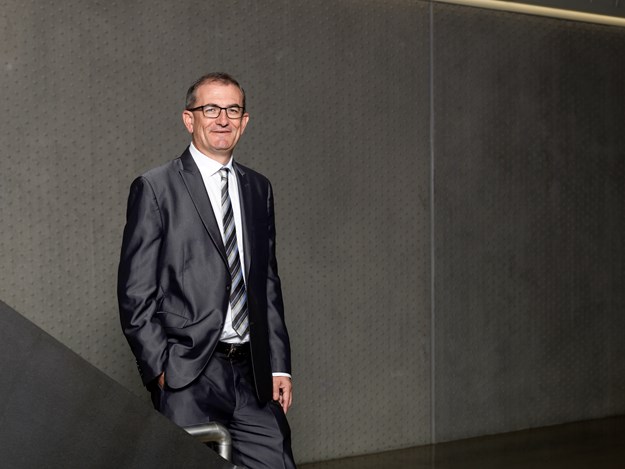 NITTY-GRITTY
ABC magazine contacted Volvo Bus Australia's Mead for more in-depth info about the new e-buses and what it would and could mean in writing further e-bus business in the Australasian market.
We know Volvo has electric buses operating elsewhere in the world, so will the Aussie version be a new layout and design or based on pre-existing tech?
"The Volvo electric chassis is based on established Volvo technology already implemented in Europe. Volvo Buses have long been recognised as a leader in electro-mobility and sustainable public transport. The Volvo electric driveline has been well proven as the backbone for Volvo's complete electric buses in Europe, where they have been in operation since 2015," Mead confirmed.
In terms of dimensions, what length can the Volvo electric chassis be built to?
"The Volvo electric chassis can be built from 10.8 to 12.5 metres in Australia and can be fitted with a locally manufactured fully ADR-compliant 2.5m-wide body – optimised for Australian conditions."
How many electric motors does it have?
"The Volvo electric chassis can be customised to have one or two electric motors connected to a two-speed transmission. The choice is based on the type of operation the bus will be in. Maximum power output is 1x or 2x 200kW [motors] and maximum torque is 1,900Nm at the driven axle. This is optimised to ensure a good driving performance of the vehicle," Mead said.
Crucially, which type of batteries does the Volvo electric chassis use?
"The Volvo electric chassis comes with Lithium-ion batteries, with a maximum of five batteries providing up to 470kWh storage capacity. The bus driveline runs on a traction voltage system with a nominal voltage of 600V DC. The traction voltage system is also used to power various auxiliary loads, such as the air compressor and the air conditioning compressor. The energy for the traction voltage system is stored in the lithium-ion batteries located on the roof of the bus. The battery can be charged externally and on-board by regenerating energy released during braking," he explained.
So what about the floor layout, we asked…
"The 4x2 Volvo electric chassis allows for vehicles to be built with a full low floor. This allows for greater accessibility to passengers to provide a true city bus experience."
What charging system can you have on the Volvo electric?
"Each bus can operate either using the fast-charge system with Combined Charging System (CCS) for in-depot charging and/or pantographs (Opportunity Charging) either on-route or at the end stations," he said.
With the PTA deal and the now late-2021 we hear UITP event essentially a showcase for Volvo's localised e-bus tech, when will the Volvo electric chassis be available to purchase in Australia by other operators?
"The chassis will be commercially available at the end of 2022. Volvo is happy to begin discussions with customers at any time. The team at Volvo Buses Australia would welcome the opportunity to discuss future electric bus projects," he said.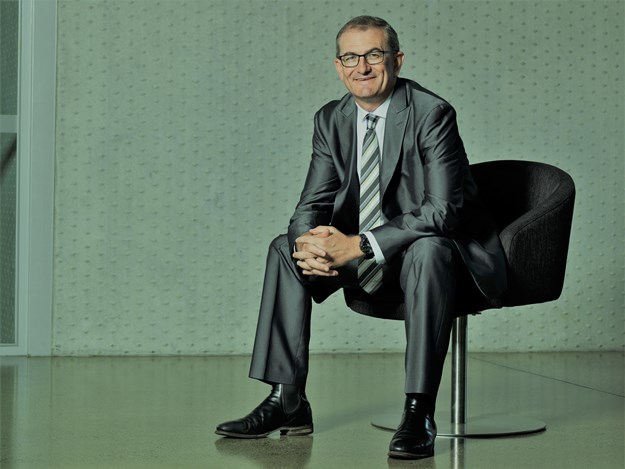 Arguably, there will be many Volvo fans asking why such a delay in bringing its e-bus technology here to the Australian market. Was it for good reason or no reason?
"Volvo Bus has been in the Australian market for almost 50 years. When we bring a product to market we know it must be able to work for 25 years in Australian conditions; we want to ensure we are ready to work with local body builders who know the market, we know it must stand up to the hot Australian summers and we know operators expect any Volvo product to deliver industry-leading uptime," Mead stated, adamantly.
"We know that this means we have a little bit more work to do. But when we hit the roads of Perth we won't be trialling the technology – we will be showing our electric offering in a commercial operation from day one!"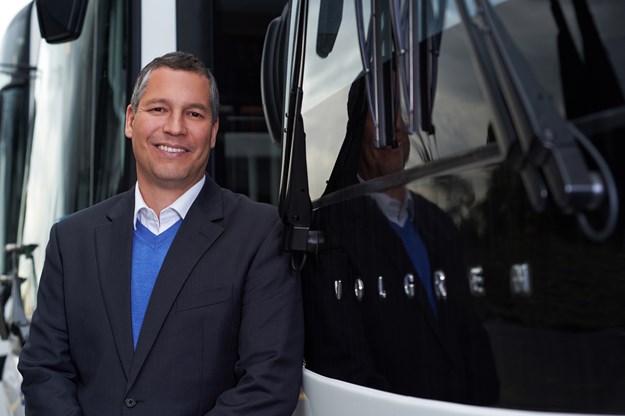 BODY ROCK
Chief executive officer of Volgren, Thiago Deiro, says the Volvo-Volgren e-bus was a major new milestone in a partnership spanning four decades.
"We're thrilled to be partnering with Volvo on their first electric bus for Australia. Both engineering and design teams have been working together on this project to deliver the very best solution to the Public Transport Authority of Western Australia (PTA).
"This is one of the important builds in this company's long history because we're working with technology that will be used for many decades to come."
Deiro says Volgren has partnered with the PTA since 1999 and was immensely proud that the first zero-emission bus to hit the streets of Perth would carry a Volgren body.
"Our connection to the PTA – and to Western Australian public transport – is one of the longest and most successful in the history of the Australian bus industry, and it's a partnership that we've never taken for granted.
"We'll do our best to surpass the high-quality standards requested by PTA."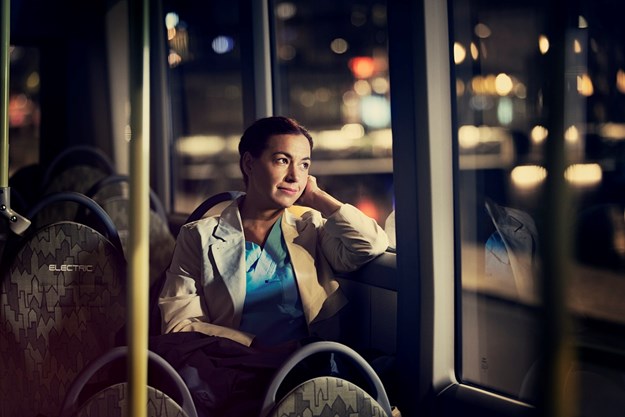 The first four units will be built in Dandenong; however, Deiro envisions a time when Volgren's Perth facility will be making zero-emission buses for use on Western Australian roads.
"I'm confident that PTA will be delighted with the Volgren-Volvo product. I hope I'm not being presumptuous when I say it's just a matter of time before we see new orders flowing from Perth.
"If and when those orders come, the Malaga site is ready to add volume and build electrics. We've got skilled people there and the physical capacity; there's no need of any big change in the layout, so it's just a matter of providing new tooling and training for our personnel."
The Malaga manufacturing facility is quickly becoming an economic hub, connected to more than 140 businesses, many of them small West Australian-run ventures.
Volgren estimates there are approximately 150 West Australians employed outside the company in the local supply chain as a direct result of the work Volgren creates.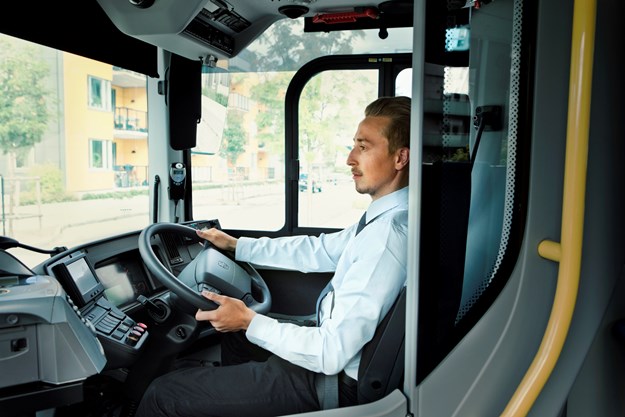 BUS MAKE-UP
As Volvo explains, the units will be all-electric 11.7-metre long, 2.5-metre-wide vehicles with local Australian bodies designed and built by Volgren Australia. Whilst these units will be the first of their kind for Volvo in the Asia-Pacific region, the chassis are based on established Volvo technology already implemented in Europe, it states.
"Volvo Buses have long been recognised as a leader in electro-mobility and sustainable public transport," Mead said.
"The Volvo electric driveline has been well proven as the backbone for our complete electric buses in Europe, where they have been in operation since 2015.
"Delivering the product in chassis form, we can work with long-term partners such as Volgren to assemble the bus here in Australia.
"It also has allowed us to create new climate options for the vehicle, more suited to Australian conditions" he added.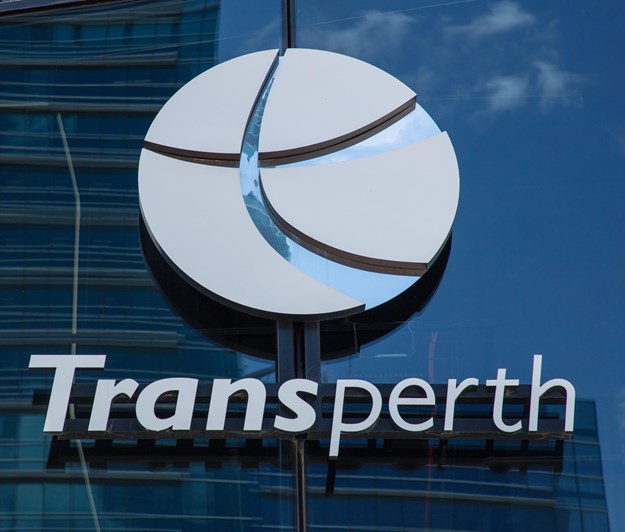 LONG-TERM PLANNING
While handover of the first electric buses to the PTA is not scheduled until late next year, the planning is well underway, Volvo confirms. Implementing electric vehicles involves many more stakeholders than a traditional bus sale – with Volvo saying the planning for this project started last year.
"This project is about much more than the buses. We have worked with the PTA on a number of areas including simulating the routes to create our charging strategy, charging infrastructure, understanding capital works needs in the depot, training of staff, safety elements, certification and standards compliance. That means we are creating a scalable, end-to-end implementation plan that can be replicated in the future," explained Mead.
The company points out that whilst Volvo has extensive experience in electric buses, full commercialisation of the localised electric bus solution for Australia will not be until 2022.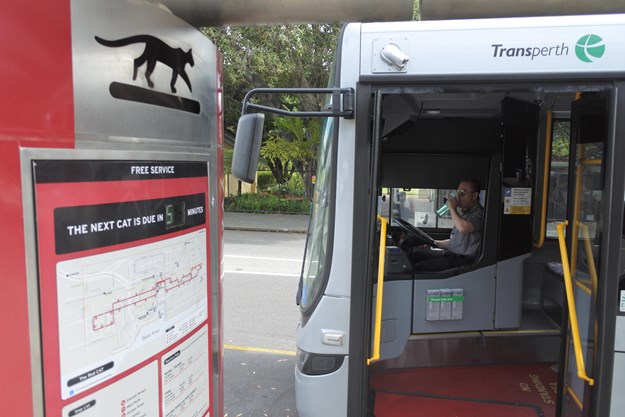 AND NOW THE WAIT…
So these are the timeframes we are looking at and the machinations that need to happen before we get to see the Volvo-Volgren e-buses in the flesh on home soil and then in eventual service in Perth, WA, by early 2022.
Like any good cat on the hunt, it's taken its time, slowly and silently and patiently slinking up and assessing and testing and checking the Australasian market, waiting for the right time to pounce.
There'll be more than a few operators eagerly watching to see how this PTA delivery pans out – and so too other European electric bus manufacturers, as well. And let's not forget the Australian e-bus making entities and current Asian manufacturers that are here now or have emerged.
Yup, interesting electric-bus times ahead… Stay tuned.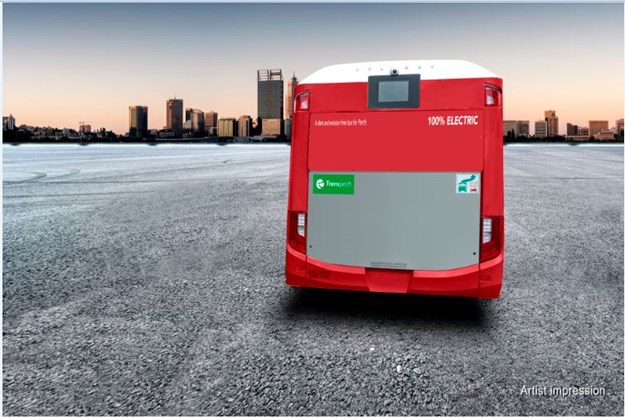 Specs
MAKE: Volvo
MODEL: Electric Chassis Concept
LENGTH: 11m - 12.5m
DRIVELINE: One or two electric motors, two-speed transmission; Power (max.) – 1x or 2x 200kW, Torque (max.) – 1,900Nm at the driven axle
BATTERIES: Lithium-ion, up to 470kWh capacity
CHASSIS: Full low-floor
CHARGING: CCS system
Subscribe to our newsletter
Sign up to receive the ABC e-newsletter, digital magazine and other offers we choose to share with you straight to your inbox
You can also follow our updates by liking us on Facebook.