STREET SMART – YUTONG U12
---
INSPIRED BY ITS current global e-bus spread, Australian width requirements seem the only inconsequential restriction to Yutong's Euro-focussed, Busworld award-winning electric U12 landing here, too – someday in future, at least. Are its bold 'smart phone' looks its only magic trick? It seems not.
Bus shows are wondrous things – for bus fans and punters in general alike, if you think about it. Not only do they allow the industry to get a glimpse into the future about what product is newly out or about to be, but also they let mainstream media 'tease' the public en masse with how buses are evolving in terms of look, sound and feel.
Traditionally (and let's be honest) the only 'bus teasing' to be had was for true 'bus nuts' and the 'automotively perverted' amongst us – so it's ok to raise your hands here right now and not be ashamed of such a fact, if you are one. Yet, for the glut of the public transport-travelling public? Perhaps many just saw a bus as a bus as a bus…
That's no bad thing there, really; it's just the challenge the global bus industry has continually faced in presenting itself as fun and exciting to the masses, with far-reaching long-term implications for business if it fails to do so.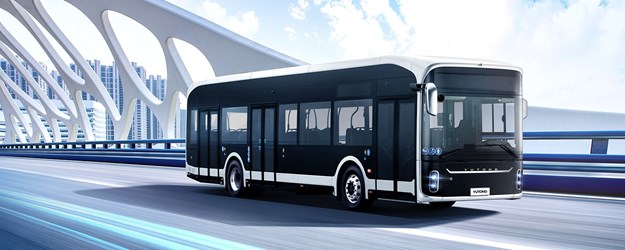 You can thank your relevant supreme spiritual being, or lack thereof, for more of the stylish bus designs we do love to see now coming our way, which is arguably being pushed along overall through the unstoppable transition to emissions-free vehicles.
That is, if we 'have to change how it moves' we might as well 'change how it looks while we are at it' – for some bus manufacturers at least.
And it's here aficionados can trace the subtle yet beautifully conceptualised evolution of modern bus design.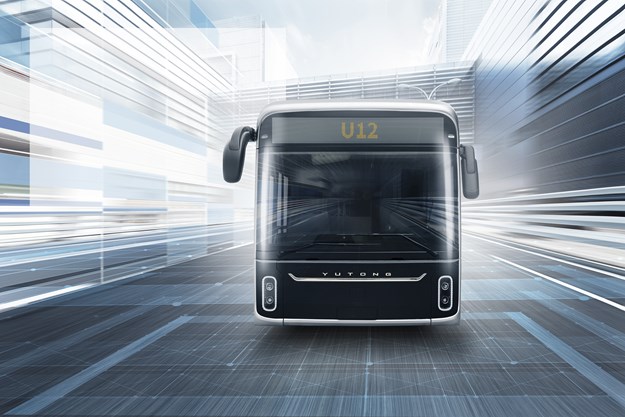 EYE CATCHING
For those of us spying the latest wares in the flesh for the Australian bus market during last year's BusVic 2019 show, often enough it was the snippets of product shown in muted video screen presentations that flickered away in the background on stands that somehow caught the eye. For some keen observers, one such unit splashed its way across a TV display silently at the Yutong bus stand.
"Whoah! What is that?!?" is a fair enough interjection for such observations, which … you know … is more mentally enjoyed or quietly murmured so as not to alert everyone else around you that you are indeed one of the aforementioned weird bus-design perverts.
What many at that show saw would soon be known as the new U12 electric bus, which Yutong stand representatives were more than happy to discuss excitedly with enquiring minds.
Available in Australia? No, not at that time, anyway. Yet, even if shown for mere 'hero car' status as a branding exercise, it made its point. And it made its point clear.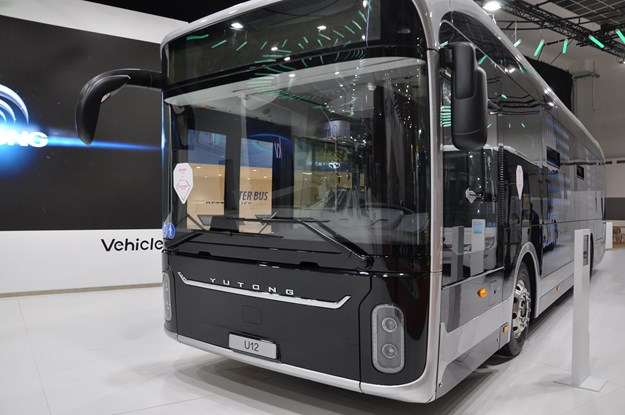 What looked more like the latest 'smart phone on wheels' was worthy of greater attention, indeed. And, within a week, such a bus would go on to win the prestigious Design Label Award at the massive Busworld 2019 event in Belgium, set amongst amazing rival bus designs that truly gave it a run for its money.
"The Yutong U12 was awarded the Bus Design label thanks to its European level of design, as well as its high score with regard to the aesthetic balance of the interior and its overall appearance on the outside," Busworld officially stated at the time.
"During this edition, the members of the jury observed some general trends. Yutong and, by extension, all Chinese manufacturers have made significant progress in general and already meet European standards in many areas," it would also state.
Indeed, such a modern 'techie' appearance was always to be the case.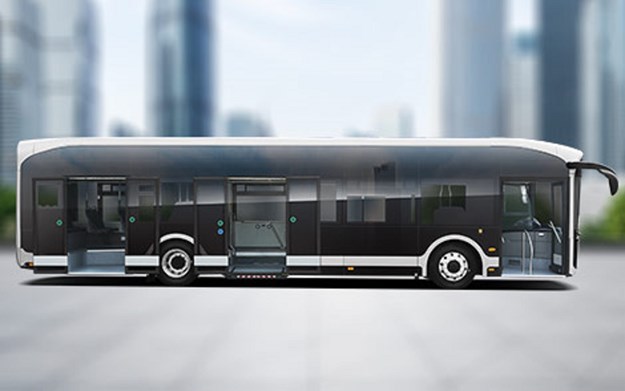 SHANGHAI SURPRISE
As Mathias Lenz, head of design for Yutong Bus, explained the company's current styling direction in a video called Yutong Bus and Coach – Intelligent Connected New Energy Bus, he said: "When we started with the project we heard that we should make a city bus for Shanghai. So the first thing is we try to find out 'what is the city of Shanghai?'"
"So we found out, okay it's modern, it's high-tech, it's friendly, it's an international city, but it's also a green city.
"These were the inspirations to start thinking about the creation of a new styling language.
"So, as you can see, it looks like an icon. It looks like an iphone. And also Shanghai city is like an iphone. It's modern, it's cool.
You have a frame body … on the side, so it's really like an iphone – it's Shanghai."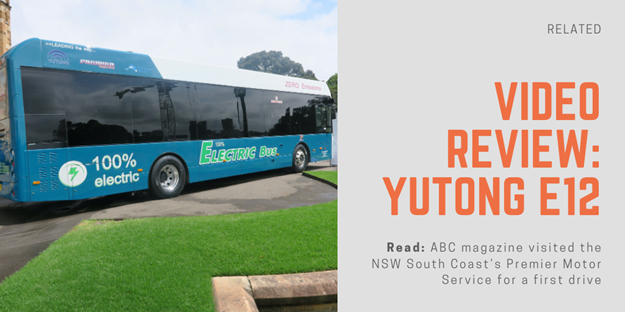 PURE AESTHETICS
There's intriguing devotion to toying with traditional interpretations of what a city bus should look like here, with the U12 using arguably its most striking feature – its headlights, which kind of look at first glance like tail-lights – to bamboozle the casual observer at first glance.
It should be noted from various imagery floating around online that the Chinese domestic market's 'new styling language' phone look Lenz mentions is perhaps emphasised even more so in the Euro-market U12 design.
Indeed, the large, black surfaces are evocatively smart phone screen-like, with the ruse punctuated by the silver frame look along the edges to enhance such appeal. The arc at the top provides an unmistakable point of note to the front end, which stretches back along the lines of the roof to contour downwards to the decidedly flat, and mostly black, rear end.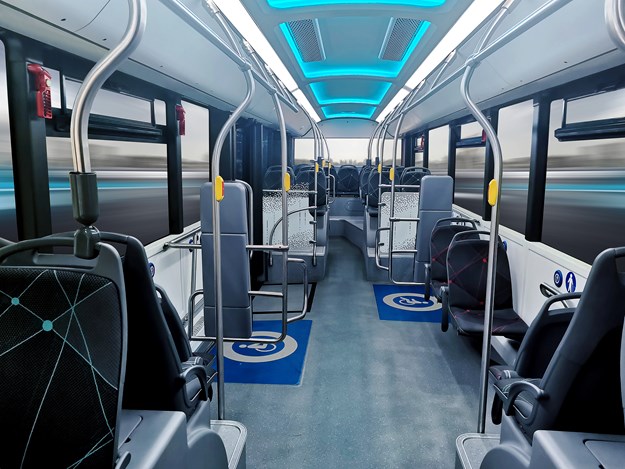 GOOD MOOD SWING
Particular attention has been paid to the driver's own U12 experience, with Yutong pointing out its "enclosed non-interference cab" and "large space on the [above] driver's head". An electromagnetic enclosure door is to "make the driver more focused and driving safer", it explains.
The air-cushion driver seat, pneumatic lifting function, dual armrests and air-cushion backrest limit fatigue and enhance the driving experience, it adds. 'Easing the workload'.
The continental [European] dashboard features a logical button array for an intuitive result, so "everything is instantly accessible by the driver".
Passengers inside seemingly also get a spacious journey (depending on how many enter, of course), but the focus on standees more is evident.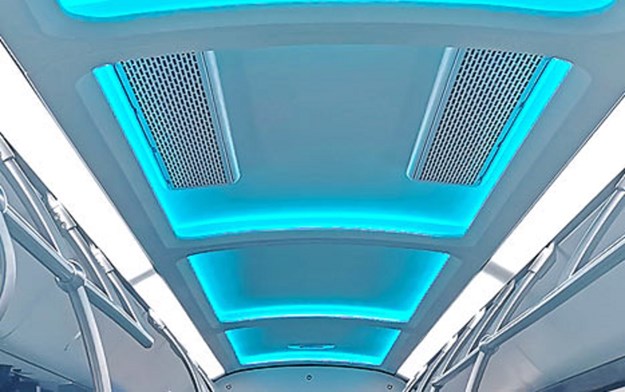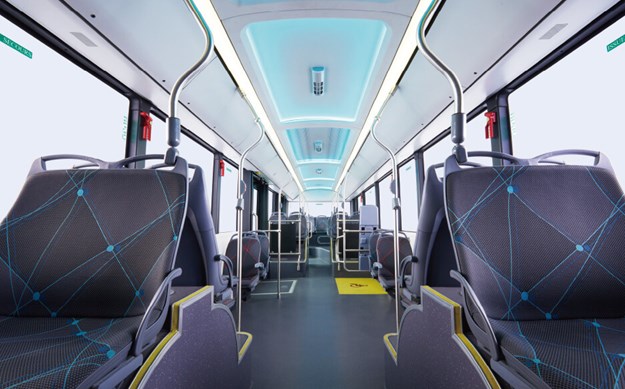 For those who do get to sit, 'New City' passenger seats offer ergonomic design and USB charging ports and there's even some 'mood lighting' (?) courtesy of adjustable independent strip lights above along the ceiling.
Heck, why not?
A Yutong electric air conditioning system with a cooling capacity of 38,000 Kcal/h and heating capacity of 36,000 Kcal/h is matched to "forced fresh air ventilation [to] ensure a consistently comfortable passenger compartment".
And while People-Vehicle Interconnection Smart Manager software aids the information connection between bus and the driver, or operator, via a simple smart phone, it's unclear whether passengers can access such information like the temperature and bus performance while in journey, too. Maybe they should?
According to Yutong, "thanks to smart diagnosis, smart central control, energy-consumption statistics and other data processing, it provides smart, networked information for the driver and the company."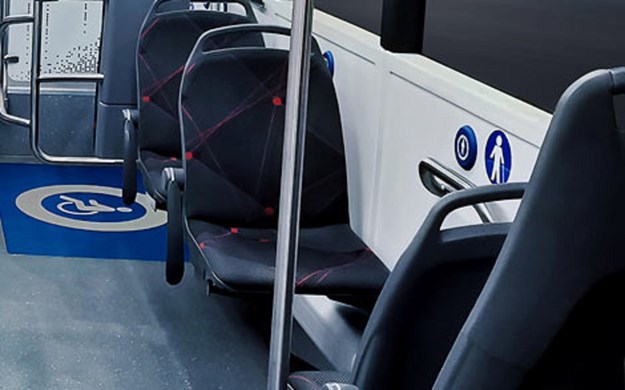 LOCAL USE
With the current E12 in quite widespread global use, those markets are justified in anticipating the U12 may land there in time, too.
As Busworld notes: "In five years, the number of electric buses in Europe has increased from around 200 to 2,200 vehicles."
"The Chinese Yutong company delivers almost 25,000 new energy buses a year. That's equivalent to 375 per day.
"In 2018, Yutong built 60,868 buses, including 24,748 'new energy' buses.
"[Of those] 7,216 electrically powered buses were built and 589 of these have been on the road in Europe ever since.
"Worldwide, more than 120,000 Yutong electric buses are operating in more than 380 cities, resulting in a global market share of 15 per cent for Yutong.
"For nine consecutive years, Yutong was the largest seller of new energy buses. With the U12 and the T13 [direct T12 coach replacement, no doubt], Yutong has designed buses specifically for the European market," Busworld noted at the show.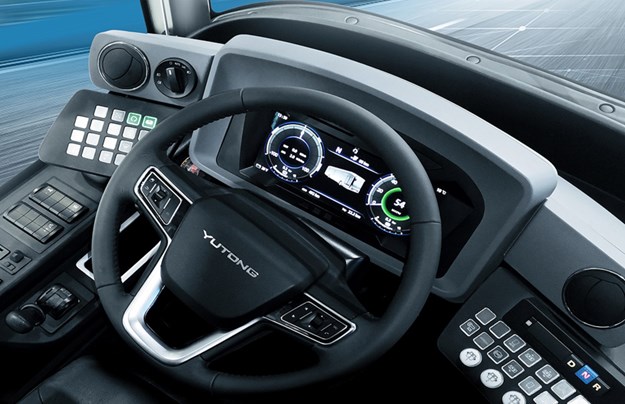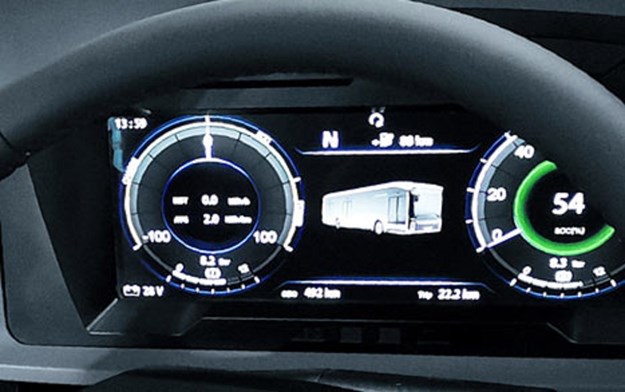 E12 TRIALS
In that context, with current trials of the Yutong E12 electric bus in the ACT – which operates out of the Transport Canberra and City Services' bus depot in Tuggeranong – and the South Brisbane Logan Coaches-run service in Queensland, those results will no doubt have much influence on whether in some form the U12 ever gets here at all.
Coronavirus impact on passenger numbers locally on routes aside, the positive response via the earlier NSW Government-backed E12 trial by Nowra operator Premier Transport Group might be a better indication of truer results, though any overall e-bus plan – for any supplier – needs to factor in appropriate charging infrastructure capability anyway, industry insiders will attest.
Speaking of the current Canberra E12 trial, zero-emission charging and refuelling provider Electromotiv played an instrumental role in helping the ACT Government move from a challenging initial electric and hybrid bus trial to a fully electric trial, it says.
Managing director and co-founder Toby Roxburgh said: "The second trial, which started in November 2019, is a continuing project, but after six months the bus is performing exceptionally well; drivers really like driving it and Transport Canberra are encouraged by the results thus far."
"The documented experience of having one of the only electric buses running on regular bus routes in Australia is unique. Electromotiv has been exposed to the real-world requirements of carrying passengers to and from work every day."
Roxburgh says Electromotiv provided a turnkey solution for the trial from project setup and bus leasing right through to charger installation and training support using the existing ACT government maintenance staff. 
A MATTER OF SIZE
There are different dimensions and capacities between both E12 and U12, but in a changed bus world it will be interesting to see how the latter's importance may change for an operator's particular needs.
On paper, while the U12 measures 11,970mm x 2,550mm x 3,200mm with seating at 26+1, the E12 is 12,170mm x 2,550mm x 3,300mm with seating at 32+1 (in China).
The key figure for here, though, is the width. Confidential sources close to ABC magazine say there is definitely talk of a 2.5m version of the U12 hitting Australian shores one day – so we asked Yutong in China directly how credible such rumours might be.
And while it couldn't be confirmed, it couldn't be denied, either.
A spokeslady said: "U12 is 2.55m wide; I confirmed with the related Yutong engineer. [It] only has [a] 2.55m-width version, rather than 2.5m."
She continued: "To avoid any misunderstanding, I mean that U12 has only 2.55 meter width version NOW, [But] maybe in the future it will have some other version."
When ABC magazine asked Yutong Bus Australia GM Lou Riccardi if the likelihood of a U12 version making it here was true, he responded: "We look forward to the day that this product arrives here."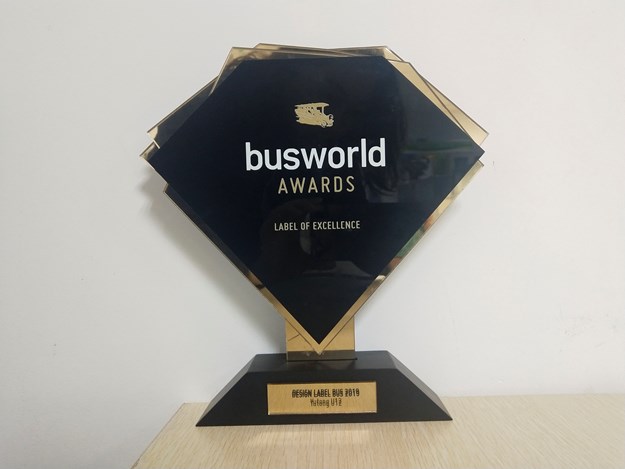 Specs
MAKE: Yutong
MODEL: U12 e-bus
DIMENSIONS: Length – 11970mm, Width – 2550mm, Height – 3200mm
drivetrain: Axles - ZF AVE130; Motors – 2x 60kW. Speed - Max. 70km/h
BATTERIES: 422kWh onboard battery storage
BRAKES: Dual-circuit air-brake system
SUSPENSION: F2R4 air suspension; SACHS hydraulic shock absorbers; ECAS system
WHEELS/TYRES: Michelin 305/70R22.5
BODY: Lightweight composite materials
INTERIOR: Seating – 26 + driver; ergonomic 'New City' passenger seats with USB charging ports; cabin ceiling changeable 'mood lighting'; Capacity - 91
MISC.: Air conditioner – Yutong electric heating/cooling system; Safety - BusEYE Pro driving assistant system (for a range of active safety systems via Yutong's 'intelligentisation' concept)
Subscribe to our newsletter
Sign up to receive the ABC e-newsletter, digital magazine and other offers we choose to share with you straight to your inbox
You can also follow our updates by liking us on Facebook.