HEY NOW, YOU'RE AN ALL-STAR - VOLVO B8R
---
IT'S IS NO easy 'feat' when you indeed need big 'feet' to fill the shoes of a successful predecessor, but that's just what Volvo's more powerful B8R chassis needed to do. About 20 months after launch, it seems it's filling those big shoes in the tough Australian bus market.
Whether it's a big fish from a small pond needing to 'upscale', or chips off the old blocks needing to follow in a parent's footsteps yet all the while trying to make a name for themselves, it is no easy task if the solid reputation before them is as good as they may have heard growing up. It's been a similar rite of passage for Volvo's latest B8R chassis, not just in this country but also from a global acceptance point of view.
Why so? Put simply, its forebear B7R was a stalwart of sorts on the international bus market for the Swedish brand, so right from the get go big things were expected.
If this were a 1m 'tap-in' putt in a billion-dollar golf skins game - in the presence of thousands in the silently staring gallery and the word's TV media watching - well… you get the picture. Talk about pressure (the only thing worse would be having to do it nude – 'enough said!).
And in both its B8R and B8RLE forms, the chassis stakes were pretty high from an internal company view, it seems.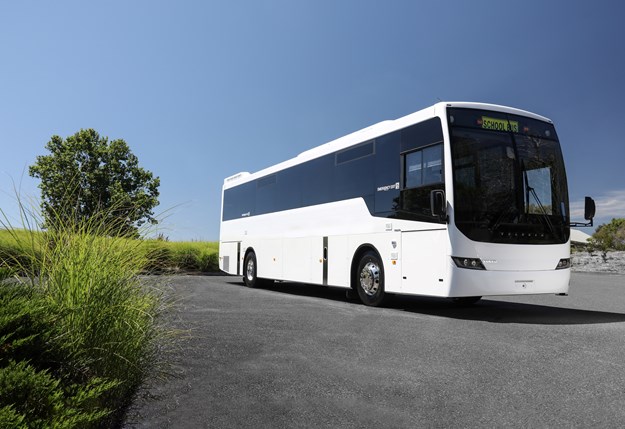 Globally launched in May, 2017, Volvo Buses' latest chassis powered by its eight-litre engine replaced the top-selling Volvo B7R and B7RLE, which saw a production run exceeding 40,000 units and sales in 65 countries, the company states.
Its higher power output, yet with the same low fuel consumption, longer oil-change intervals and a high safety level are some of the features that characterise the new chassis models, says Volvo.
At the time, buses on the new Volvo B8R chassis were already being built in India, and soon after product was to be delivered to several key markets such as Malaysia and Thailand, along with Australia, the Middle East, Africa and South America.
"With the introduction of the Volvo B8R/RLE we are reinforcing our global offer with a modern and flexible product range that gives our customers even better scope for operations that boost life cycle cost-efficiency," said Håkan Agnevall, president of Volvo Buses.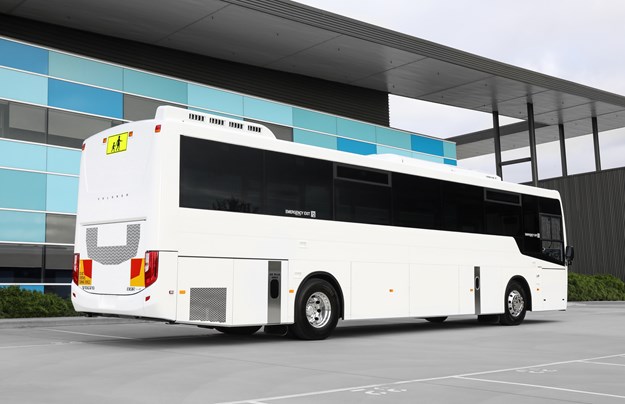 FLEXIBLE CONFIGURATION
The Volvo B8R and the low-entry Volvo B8RLE version are designed to form the foundation for both city buses and intercity buses, as well as tourist coaches and school buses, Volvo states.
"A robust structure using proven components in the chassis and driveline create the prerequisites for high reliability and availability.
The buses are also equipped with the Volvo Bus Electronic System, which means they are factory-prepared for future software upgrades."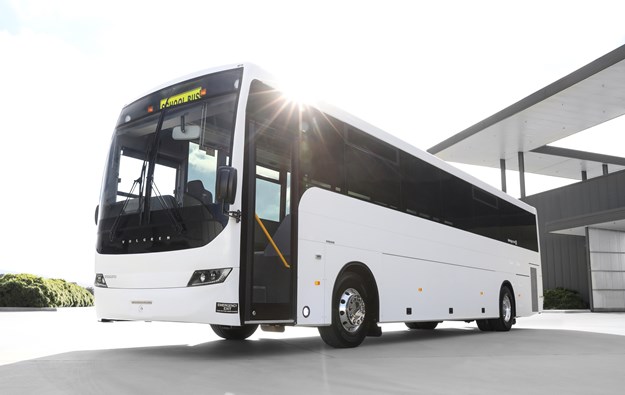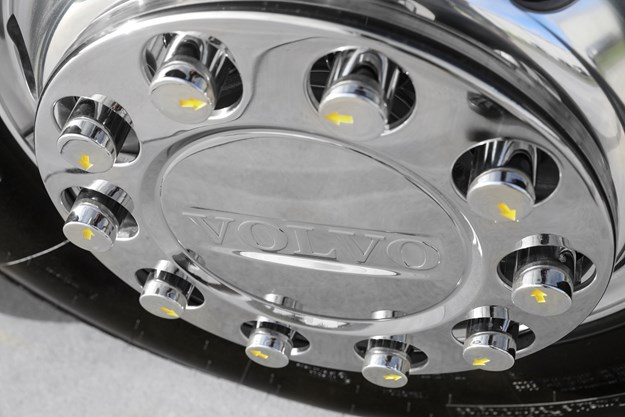 THAT DRIVELINE
The Volvo D8 is the company's own eight-litre common-rail diesel engine producing a claimed 330hp (246kW) and up to 1,200Nm.
Despite a 40hp (30kW) increase in power, the new engine is at least as fuel-efficient as its predecessor, says Volvo – with recent trial results seemingly proving it thus.
The oil change interval has been extended from 30,000 to 40,000km in city traffic, and from 50,000 to 80,000km for buses in long-distance operations.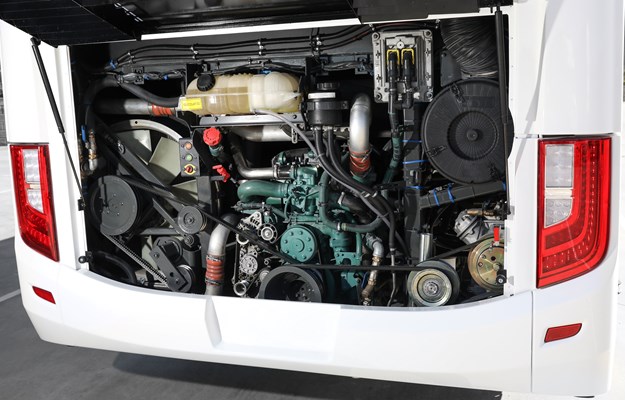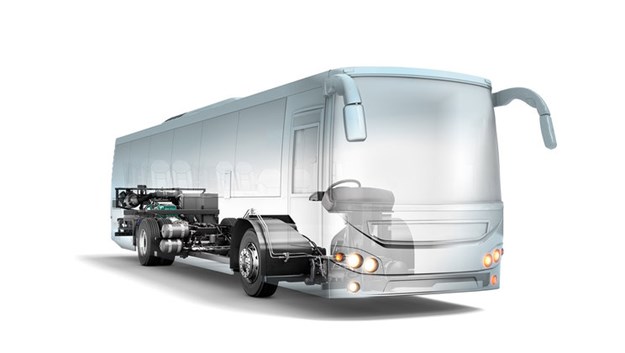 SAFETY PLUS
The Volvo B8R and Volvo B8RLE were designed to meet high demands on driving properties, comfort and safety. The standard equipment includes features such as Volvo's electronically controlled disc brakes and ESP (electronic stability program).
The Volvo B8R can also be specified with I-Coaching, a system that helps the driver drive more safely and fuel-efficiently by providing continuous feedback, Volvo states.
The chassis will be built in the Volvo Buses factories in Borås, Sweden and Curitiba, Brazil, for local final assembly and bodybuilding.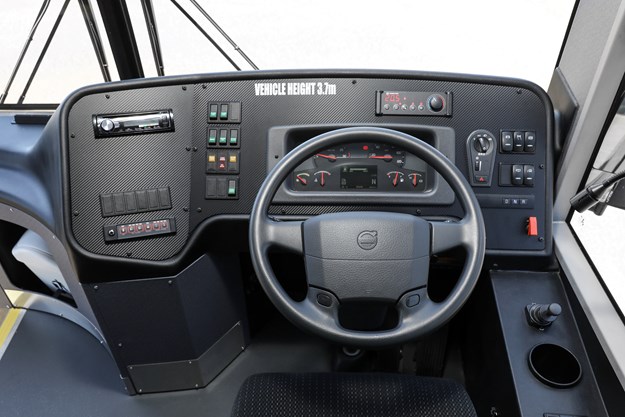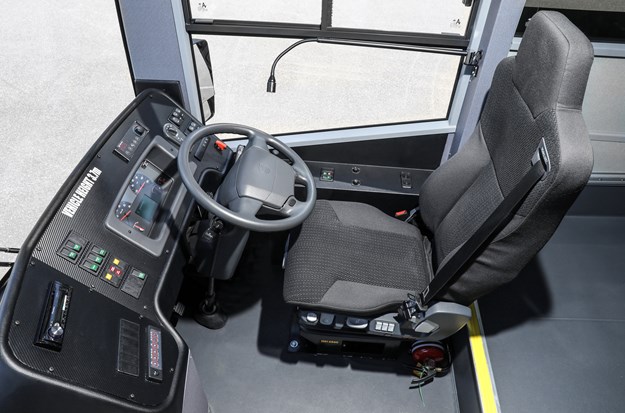 LANDED DOWN UNDER
So just how has B8R product faired here? ABC magazine spoke exclusively to operator Busways, which conducted a trial of the new chassis to see how the claims stacked up and how it would all work out for its fleets.
We asked how long the Busways trial lasted and why the company was keen to trial it? Also if Busways had been using B7Rs before, or was this an entirely new product for it?
"The trial ran for three months and we were keen to… check fuel consumption. Yes, we have a number of B7R in our fleet, so this was not a new product as the running gear is the same as our B7R vehicles," said Vincent Moodley, group workshop manager at Busways.
"We were hoping to see a huge drop in the fuel consumption in comparison to other brands and, yes, the results were significant for us to consider purchasing another 24," he explained.
"Overall, it went well. It has increased performance, 330 horsepower in comparison to the 290-horsepower B7R.
"Volvo product makes up a very small percentage approx. 2.5 per cent currently [of Busways' fleet] and with the next 24 [coming] it will be approx. 5 per cent."
Asked about the Volgren body's performance as well, he replied, "I believe the Volgren body is an excellent product and the finish is of a very high standard."
Moodley confirms the B8R is "smoother and quieter than the B7R" and he would recommend it to operators because, "for the reasons given above, and with mainstream suppliers the prices are very similar".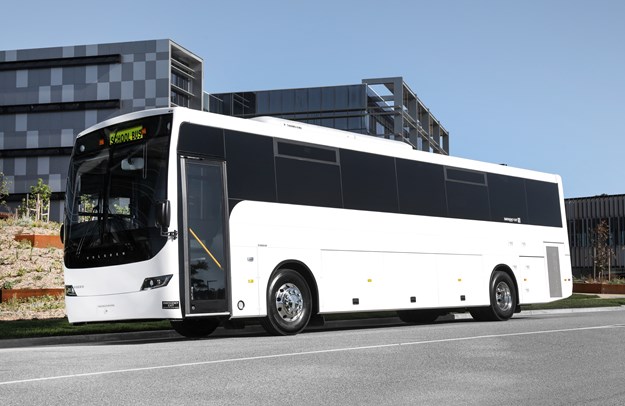 GM SPEAK
Volvo Bus Australia general manager Lauren Downs was chuffed with the results thus far and happy that the company's customers are happy with it.
"The Volvo B7R had very big shoes, or should I say tyres to fill, but so far the new Volvo B8R has definitely lived up to expectations. The feedback from operators has been fantastic, especially in regards to the vehicle's performance," she said.
"To be honest, I think even our own expectations were exceeded when driving the latest Volvo B8R up hills and across tough terrain for the first time."
"The additional 40hp is definitely noticeable, as is the extensive optimisation work that was carried out across the complete driveline for a smooth and efficient drive."
"When we made the move to the Volvo B8R, we also made the move to the Volvo Group engine. So while new to the Australian market, introducing the Volvo B8R chassis was made a whole lot easier knowing the engine has already been tried, tested and proven elsewhere around the world."
"The Euro 5 D8 engine is also part of the same engine family as the Eu6 version, which means there is a high degree of servicing and parts commonality between the two."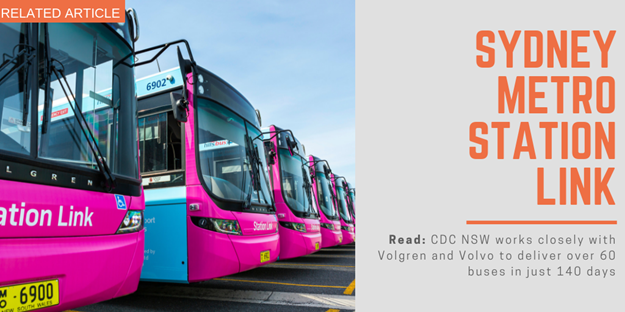 "The other area we have seen fantastic results is in relation to fuel. We were expecting the fuel efficiency of the Volvo B8 to be on par with that of its predecessor the B7R, despite the increase in power."
"I am thrilled to say we have seen this delivered, and in some cases we have actually see even better fuel efficiency results which is fantastic for our customers."
"As announced last year, all new Volvo buses and coaches delivered after October last year come with Volvo's Connected Services (telematics) as standard.
"This has not only allowed us to take our service and support to the next level for our customers, but also means we have been able to closely monitor the introduction and performance on the new Volvo B8R model and we have been really happy with what we have seen.".
So far so good, it seems...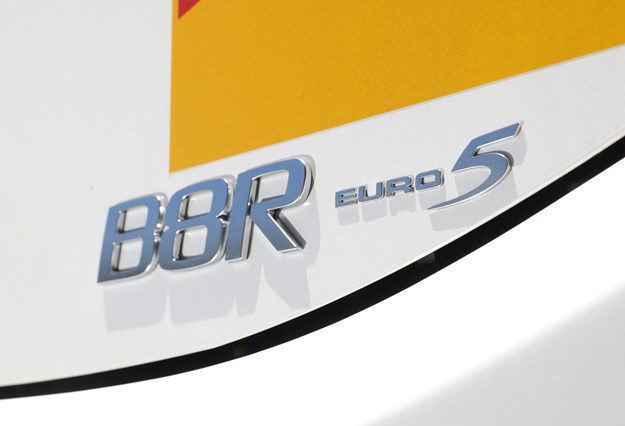 Specs
MAKE: VOLVO
MODEL: B8R/B8RLE
DIMENSIONS: Volvo B8R – Length 10.1–13.1m; Width 2.4m; Wheelbase 4.5–7.4m
WEIGHT: GVW – up to 19 tonnes
DIMENSIONS: Volvo B8RLE – Length 10.2–12.5m; Width 2.5m; Wheelbase 4.5–6.8m
WEIGHT: GVW – up to 19 tonnes
ENGINE: Volvo Euro 5 D8, in-line six-cylinder diesel. Power – 330hp, Torque – 1200Nm
TRANSMISSION: Voith or ZF
BRAKES: Volvo EBS, ABS, Brake Blending, Hill Start Aid, Brake Assist, Volvo Electronic Stability Program (ESP), integrated hydraulic retarder
DRIVER: Volvo's ergonomically designed driver's station, easy-to-view instruments and individual steering wheel adjustment
Subscribe to our newsletter
Sign up to receive the ABC e-newsletter, digital magazine and other offers we choose to share with you straight to your inbox
You can also follow our updates by liking us on Facebook.