ABC ISSUE 415 – OUT NOW!
---
The Australasian bus industry has, is and always will be inspiring innovation and best practice globally for many years to come.
EDITORIAL: Hmm... I remember it now. "Got a bus itch that needs a good scratch?" And so my ABC magazine bus journey began.
It took me a while to recall exactly which issue that was - four years after the fact - but Issue 368 with then-new Volvo Bus Australia general manager Lauren Downs on the cover was when my trusty backside hit the hot seat. Ah, the memories... (might be a good time to start whistling the intro of Scorpion's Wind of Change song and press play on the stereo).
I'd opened talking about 1970s television comedians Paul Hogan and Dave Allen, whose expert delivery of soliloquy had me, amongst millions of other viewers at the time no doubt, engrossed in the show and what they had to say. The way they were able to command a viewer's attention was fascinating. With ABC I was clear that I was setting out not so much to command but earn your attention. I only hope that I did just that.
Somewhat of a mission statement, I said that I'd aim to, "...keep you entertained and informed from start to finish with the latest bus news, trends and tech developments from both an Australasian and greater global perspective, all the while having a bit of fun and reader engagement as we collectively celebrate our amazingly welcoming, competitive, smart and friendly bus-and-transport industry."
Consecutive sizeable year-on-year traffic growth and continued print and digital subscriber increases assures me of the brand's continuous loyalty and readership being well placed to successfully drive things forward for years to come. But, as my dear dad always says, "Time waits for no man" - and indeed it is time for someone else to take the ABC steering wheel. I'm confident the 'best in bus' is yet to come.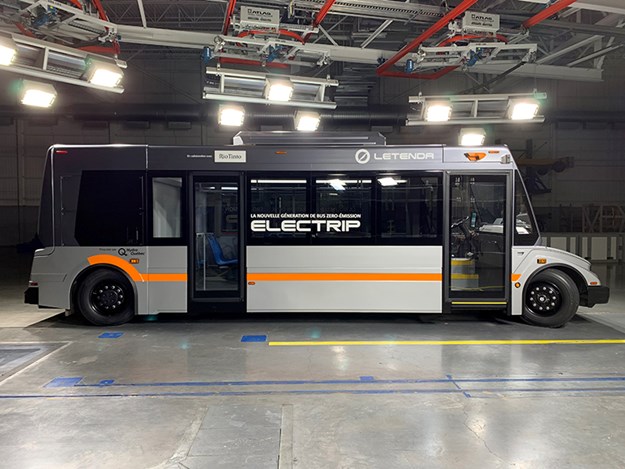 AUSSIE INSPIRATION
The type of innovation and excitement I'm referring to, in terms of new and engagingly thought-provoking product, manifests in buses like the largely aluminium Letenda Electrip 9-metre. With a true low floor and flexible interior layout, and uber manoeuvrability thanks to its rear-steer axle, it graces our cover. Designed in Quebec, Canada, for the intensely harsh winter conditions there, it would be remiss of the casual observer to dismiss this recently launched 'small bus' to be solely for such climates. The company confirms its all-weather application in a range of global regions, and it could prove useful in more than just the ski resorts of Australia or New Zealand as a heated and well-insulated shuttle bus.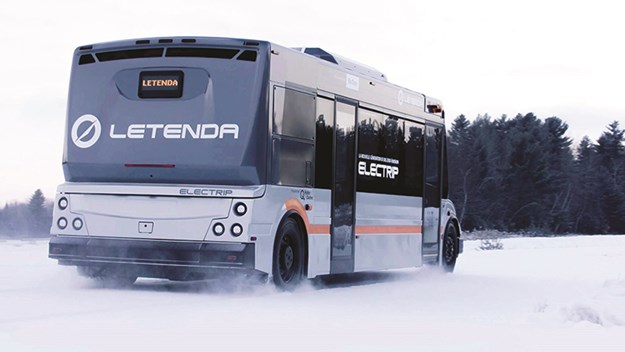 I was shocked, and as equally impressed, that some of the inspiration for it came about thanks to older buses run ages ago in Perth. In this way, operators seeking and requiring certain attributes and qualities in bus product would have helped fine-tune the product from the original equipment manufacturer (OEM). And, in turn, OEMs advising operators how best their product can help them, in ways many may not realise at first, has underwritten this dichotomy - often resulting in efficient, safe and profitable transit solutions for all. In this dynamic, bus product evolves positively.
In this fashion, particularly in Australia with its endearingly stubborn mentality for a bus to last 25 years or more, it sets a reliability and quality standard that's the envy of the world, in many regards. You can read more about Letenda and its global plans on pages 52-59.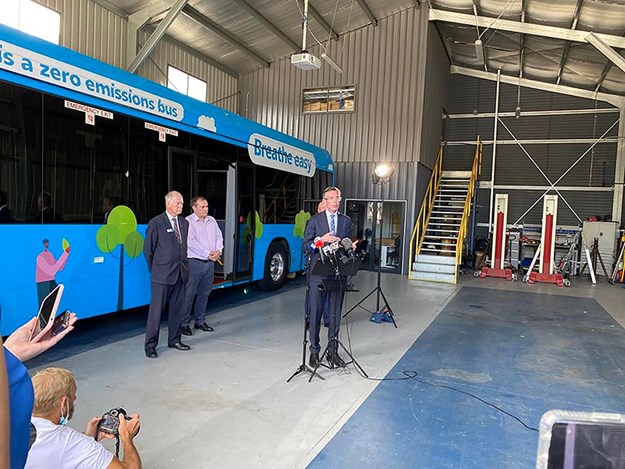 CONTENTS GALORE
Big news for sure was Custom Denning landing a $70 million contract with the NSW state government to make 79 of its Element electric buses as the state pursues its zero-emissions bus strategy. It's a huge boost for Custom owner Scott Dunn and the team and perhaps more so for local manufacturing in Western Sydney. Well done, guys! Check pages 24-25.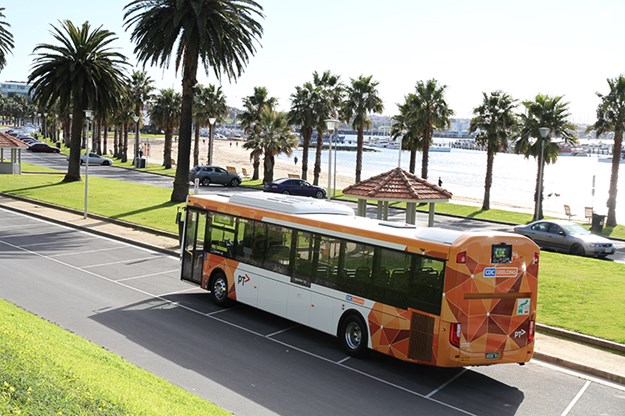 Helping the hydrogen bus push in Victoria, the Viva Energy Group gets $23.8 million in state and federal funding to build a 'hydrogen service station' aimed specifically for the heavy vehicle market. That's on pages 28-31.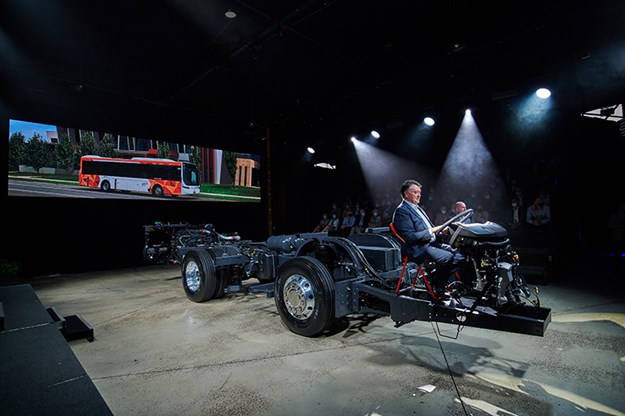 Scania's New Bus Generation had a great launch by all accounts, with the new product range giving the OEM a comprehensive suite of bus options for operators that will complement its forthcoming e-bus chassis (pp. 38-45).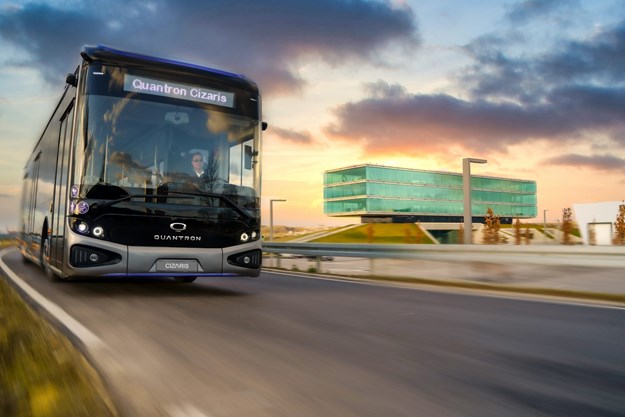 Plus there's Styleride's new premises opening soon (p 50); the first Volvo-Volgren electric buses hit Perth's CAT routes (pp. 32-36); Germany's Quantron debuted its Cizaris EV (pp. 46-49); Kelsian and Macquarie Telecom partner up (p 27); and Volvo bus legend Ray Andrich celebrates 30 years with the brand (p 26).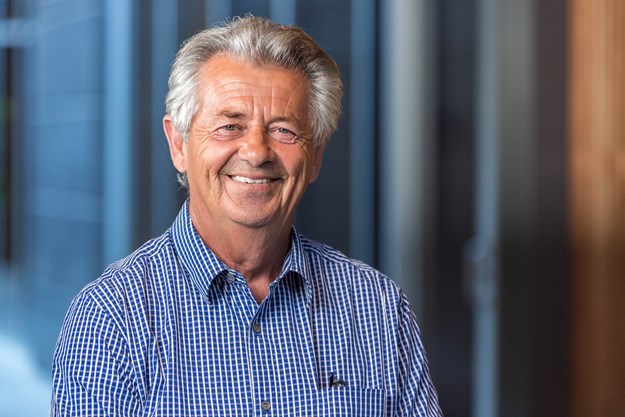 Bit of trivia? Ray's story on the ABC Facebook page alone (at the time of writing, 3.33am on 16/3/2022) had gone gangbusters and reached more than 2,350 people, had 733 engagements, amassed 176 reactions and received 73 well-wishing comments. Testimony to the man he is and typical of some of the endearing characters that shape the local bus industry. It was heart-warming to see his story get such a response - the biggest from memory in my four years at least. Impressive!
And I'm glad I got to witness that. After these pandemic years it's good to see the bus community come together for one of their own - particularly for a bloke that I hear 'had my back' for one my proudest headlines in an amazingly serendipitous context: "No Country for Old Men". Yup, it had to be run. ;)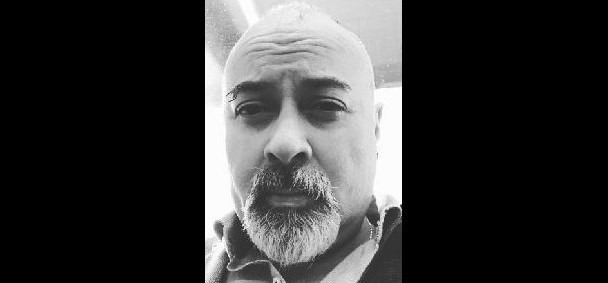 NEW BEGINNINGS
And that's about it from me...
All the best to you all, the mag and the next lucky 'steerer of the ABC bus wheel', whom no doubt will see first-hand your unique sense of bus 'community'. I'll let them introduce themselves soon enough.
Ultimately, I've been truly blessed to experience such an industry and meet so many amazingly great people and share so many awesome stories with them, for them. Sincerely.
And those bus catch-ups? I'll indeed remember them well. :)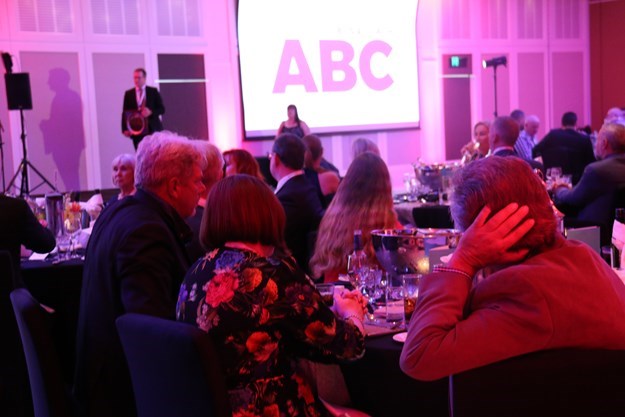 Hmm... I'd like to think after two lockdown years there'll be a chance to say cheerio to most of you again, but maybe like that line in the movie The Day After Tomorrow says - when they work out the icy super storm cells mean serious business and there's no chance to escape their snowy wrath: "I'm afraid that time has come and gone, my friend..."
Until someone else's next thrilling instalment.
Subscribe to our newsletter
Sign up to receive the ABC e-newsletter, digital magazine and other offers we choose to share with you straight to your inbox
You can also follow our updates by liking us on Facebook.