SYDNEY BUS DRIVER ACTION CONTINUES: 3 FARE-FREE DAYS
---
BUS DRIVERS in Sydney contract Regions 3 and 6 are escalating recent industrial action in their fight for 'same-job, same-pay' within the industry, the NSW branch of the Transport Workers Union (TWU) has announced.
The TWU NSW is calling on the NSW State Government to intervene in its ongoing dispute with operator Transit Systems - confirming that passengers in Sydney's Inner West and South West will travel fare-free for three days, which started today.
Union-member drivers will again turn off Opal card machines from Monday to Wednesday as part of the TWU NSW seeking the state government to force the operator to negotiate "in good faith," it states.
In terms of participation, there are approximately 900 drivers in Region 6 and around 300 in Region 3 that are eligible to take part in the protected action (which represents about three quarters of all drivers in total), a TWU NSW spokesperson clarified to ABC magazine.
TWU NSW state secretary Richard Olsen says the Transport Minister, Rob Stokes, owes it to the bus drivers to show some leadership and force Transit Systems to negotiate.
"The State Government needs to step in and drag Transit Systems back to the negotiating table," Olsen stated.
"They're the ones ultimately controlling the purse strings, and they owe as much to these drivers who work each and every day providing a service for the Government" he explained.
"It's simply not good enough for the Government to sit back and watch while this bus operator refuses to negotiate with its workforce, which is what is causing this industrial action."
"Drivers are not asking for a lot here; it's just about making sure that each and every bus driver is getting the same pay for doing the same job."
"If the state government and the operator want to keep ignoring these reasonable calls from bus drivers then we will see industrial action continue and, in all likelihood, escalate," Olsen said.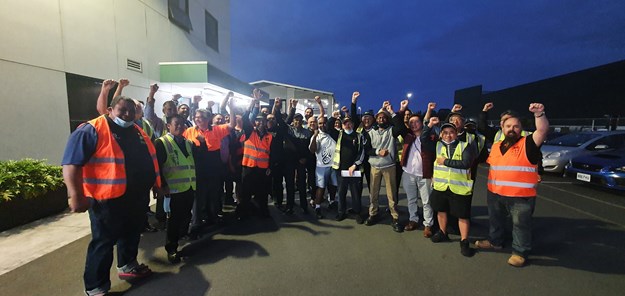 MISSING PAY RISES?
The TWU also highlights that - under their contract - the State Government pays Transit Systems an increased amount each year for the labour component of the contract, which is intended to be used to provide pay rises to drivers – an amount "…being pocketed by Transit Systems..." as a consequence of their refusal to negotiate.
According to the union, this increase is in line with the Wage Price Index for the transport, postal and warehousing industry – the most recent figure being an annual increase of approximately 2 per cent for the September quarter.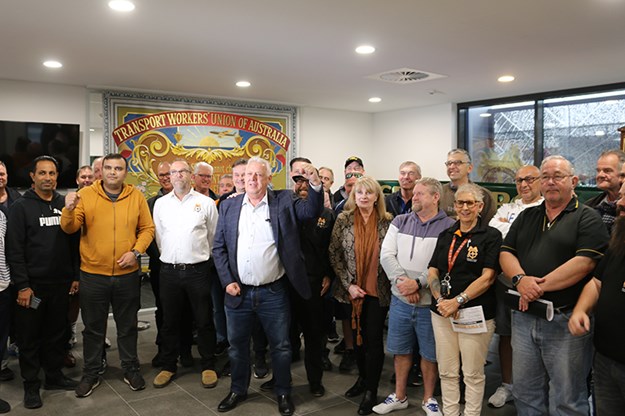 "This Government likes to talk about its economic credentials – but the truth is they are paying an increase on their contract of around 2 per cent for bus driver pay rises that is just being pocketed by the operator instead," Olsen said.
"We are talking about a figure in the vicinity of $30,000 of taxpayer money each and every week that should be going into the pockets of more than 1,000 bus drivers and is instead being hoarded by this company because they refuse to bargain for a new agreement."
"The Government needs to do the right thing by taxpayers, and by bus drivers, and force Transit Systems into negotiations so that bus drivers can get what is rightfully theirs," he said.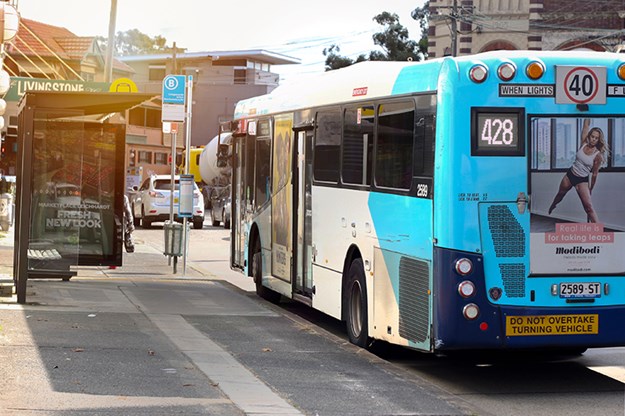 STATE OF PLAY
Transit Systems operates two of Sydney's bus regions: Region 3 - covering Parramatta, Liverpool, Merrylands, Prairiewood and Fairfield; and Region 6 - covering Sydney's Inner West and South.
Drivers across both regions took protected industrial action by turning off Opal card machines for 24 hours on Monday 22 November, the union confirms, after only recently announcing its members had voted in favour of its right to pursue such industrial action.
Transit Systems responded by advising drivers in Region 6 that they would not be engaging in any bargaining, it says.
As a result of Sydney's privatised bus network, bus drivers are employed by several different companies, each with significantly different pay and conditions, the union explains. This is most pronounced at Transit Systems, where all drivers in Region 3 and newer drivers in Region 6 are paid significantly less than the former State Transit drivers in Region 6, despite performing the same work for the same company, the union outlines.
It advises that: "…under section 4.5 of Schedule 3 of the Sydney Metropolitan Bus Service Contract, the salaries and wages' component of the contract is increased annually in line with the latest ABS quarterly index for the wage price index in the transport, postal and warehousing industry."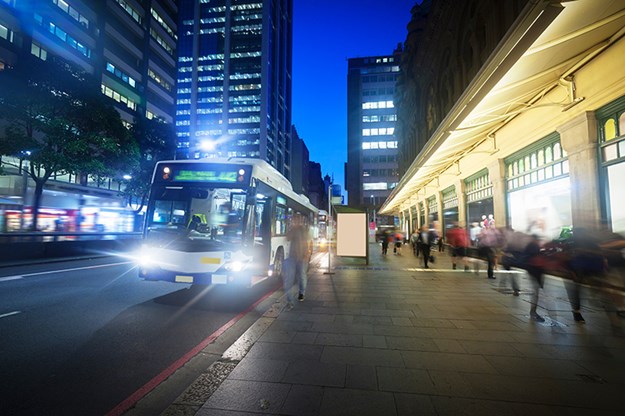 OPERATOR RESPONSE
ABC magazine contacted Transit Systems earlier for a response. A spokesperson for the operator replied as follows:
"All services are operating to schedule and there is no disruption to customers," they explained.

"The TWU is misleading the public by stating that ticket machines are off when they are in fact on, with 98-100 per cent of all ticketing machines currently active across most of the network. 
"The TWU are placing their members who are not supporting the action and other drivers under unnecessary pressure, in addition to confusing the community with regards to collecting fares."
The spokesperson reminded of its earlier statments - issued Sunday, 21 November, 2021 - which stated:
"We have undertaken nine separate negotiation meetings, of which, the TWU attended only one and the RTBU attended just four.
"We have listened and communicated extensively with our employees including regular twice weekly Q&A updates, informative videos, and an internal briefing on the proposed Enterprise Agreement for all employees, which included 60 minutes of paid time to those who viewed the session.
"All buses will operate on normal timetables and the majority of buses had the opal machines turned on.
"We will continue to work with our employees and look forward to reaching a positive outcome," they said.
Subscribe to our newsletter
Sign up to receive the ABC e-newsletter, digital magazine and other offers we choose to share with you straight to your inbox
You can also follow our updates by liking us on Facebook.