LONDON OPERATOR TO TRIAL 480KM+ RANGE DOUBLE-DECK E-BUS
---
A COLLABORATION between UK-based Equipmake and Spanish bus body-builder Beulas will see operator Go-Ahead London start in-service trials of a new 480km+ range-capable double-deck electric bus early 2022, the companies announced recently.
Launched in September and to begin trials in Q1 next year, the 'Jewel E' double-decker electric bus – using "sustainable and cost-effective electrification solutions" specialist Equipmake's 'break-through' Zero Emission Drivetrain (ZED) – will join the fleet of London's largest bus operator, Go-Ahead.
Designed and developed in the UK, Equipmake's Zero Emission Drivetrain (ZED) offers operators three modular battery pack options of up to 543kWh ­- the largest capacity battery of any two-axle double-decker electric bus in the world, it states. This delivers an unmatched electric driving range of up to 480km+ (300 miles), which is more than sufficient to ensure the Jewel E can easily complete an entire duty cycle without the need to stop and recharge, the company explains.
Equipmake's modular design enables operators the flexibility to scale the amount of battery throughout the life of a bus, future-proofing it for a range of routes and distances, it adds.
Jewel E, say its makers, is a cost-effective and highly efficient electric double decker bus that will help to reduce local emissions in urban environments, improve air quality and reduce running costs for operators – "…no matter what the city, from London to Las Vegas."
The Jewel E is set to be manufactured in 2022 at an all-new manufacturing facility near Snetterton, in Norfolk.
Spanish company Beulas – based in Girona and with more than 87 years of experience in the bus sector – produces the remarkably stylish body.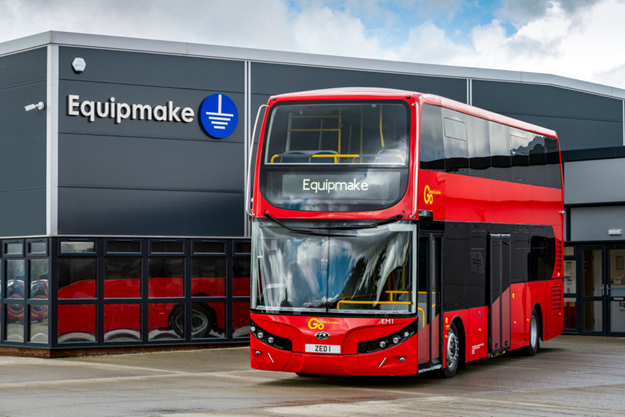 "We are delighted to be working with Equipmake on this innovative project," said Dolors Beulas, Beulas' managing director at the time of the launch.
"Its Zero Emission Drivetrain is state-of-the-art, offering exceptional efficiency yet is cost-effective too.
"Beulas is a leader in passenger transportation in Europe, and with Jewel E we are further consolidating our position, launching a cutting-edge zero emission bus that has huge potential to improve urban air quality." Beulas stated.
The vehicle chassis has been specifically designed for the Equipmake Zero Emission Drivetrain (ZED) by Agrale in Buenos Aires, Argentina - a leading truck and bus chassis manufacturer established in 1962.
The initiative will bring new jobs to the Norfolk area and will also play a key role in helping UK Government achieve its target of introducing at least 4,000 more British-built zero emission buses into the UK market by 2024, says Equipmake. The Jewel E will also help meet exceptional exponential demand, as the global electric bus market is expected to accelerate from 300,000 vehicles per annum to one million by 2030*, it adds.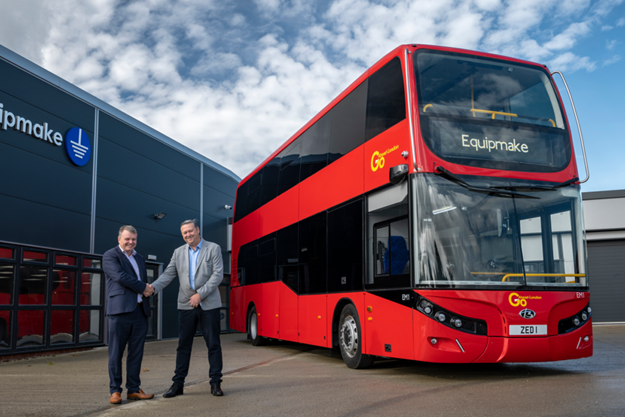 (L-R) Ian Foley, managing director – Equipmake and Richard Harrington, engineering director – Go Ahead London.
RUNNING-GEAR SPREAD
The Jewel E is said to deliver cost-effective and, "…incredibly efficient state-of-the-art battery electric transportation". Its advanced technology will, "…help reduce local emissions in urban environments, improve air quality and cut running costs for operators in every town and city across the globe – from Athens to Zagreb," the company explains. Interestingly, Equipmake's Zero Emission Drivetrain (ZED) is soon to be trialled in single-decker form on the streets of Buenos Aires, Argentina, the company confirms.
Yet perhaps its truest test will be the in-service trials in one of the most demanding bus driving environments in the world, London – where buses cover around 300 million miles*** per year.
According to the company, the Jewel E is one of the first EV buses to meet the latest Transport for London (TfL) bus safety standard specifications and requirements for 2024, including enhanced safety features to give the public, drivers and passengers peace of mind. Equipmake's development team has worked closely with Go-Ahead London's engineering director, Richard Harrington, and his team of experts to meet the TfL's 2024 specifications, it says. The Jewel E is suitable for operation not only in the UK capital, but "…also in the surrounding provinces," – which one would have hoped and expected to be the case.
Equipmake has collaborated with a range of suppliers - including Sure24, Forman, 21st Century and McKenna, which have supplied systems such as cameras, intercoms, induction loops and destination displays - to integrate the most advanced technologies, guaranteeing the Jewel E's ability to meet even the most stringent requirements, it says.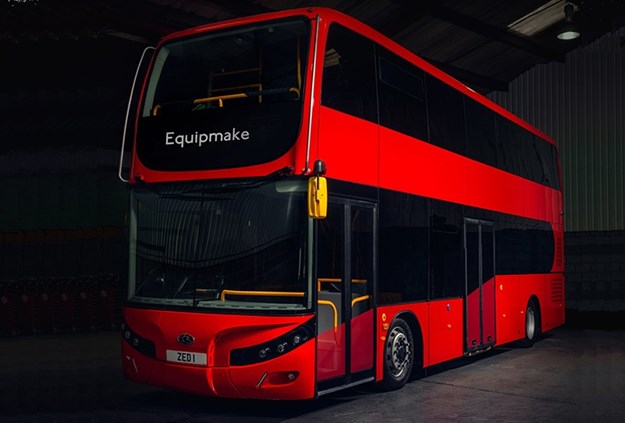 LINE-UP GROWTH
Equipmake's fully modular and scale-able ZED has been designed from the outset to support different customer requirements and bus sizes, it confirms. The technology underpins the next step in Equipmake's strategic plan to grow its line-up of advanced electric powertrains and vehicles, it says.
Featuring a modular lithium-ion battery design, customers can choose from three options: 325kWh, 434kWh and 543kWh. The latter is the most powerful battery solution of any two-axle double decker electric bus in the world, Equipmake explains. It delivers a maximum range of up to 300 miles, ensuring more than sufficient daily operating mileage, it states.
Another key component of the Jewel E ZED chassis is Equipmake's HTM 3500 electric motor. Seamlessly integrated into the prop shaft without the need for a separate transmission, the motor is precisely engineered to meet the demanding requirements of a fully laden double-decker bus by producing, "an exceptional 3,500Nm torque at an effortlessly low motor speed of just 1,000rpm and delivering 400kW maximum power."
A Semikron SKAI inverter converts DC charge from the battery to AC charge to drive the HTM 3500 electric motor, it confirms.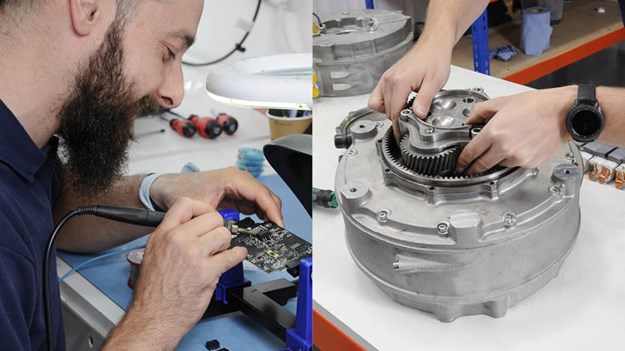 HEATING AND COOLING
Equipmake's patented ultra-efficient thermal management system maintains all three of the ZED's key components - the battery pack, motor and inverter - at an optimum operating temperature, the company explains. Featuring an advanced water-glycol cooling circuit, the system also provides the benefit of heating the interior during cold conditions with captured thermal energy. When the battery is depleted at the end of a complete duty cycle, it can be recharged at the depot overnight via a CSS DC charging point, it says.
Equipmake managing director Ian Foley said: "Our Jewel E double-decker bus integrates the latest electric powertrain technologies to result in a highly efficient and cost-effective, purpose-built commercial vehicle - one of the first that meets the increasingly strict Transport for London requirements for buses operating across the capital."
"I am delighted to announce our partnership with Go-Ahead.
"In-service trials with London's largest bus operator will allow us to continue the vehicle's development during real-world usage cycles on public roads, a vital next step in perfecting the double-decker electric bus before it enters full service."
Go-Ahead London engineering director Richard Harrington, said: "At Go-Ahead London, we believe passionately that converting our fleet from internal combustion power to electric energy will deliver a long-term solution to cut emissions and help provide a clean air environment."
"To date, we have already saved 700 tonnes of CO2 with our existing electric fleet and opened Europe's first all-electric bus garage, so we have the necessary infrastructure already in place to seamlessly integrate the Jewel E test-programme into our services.
"What makes the Jewel E even more exciting is that it is one of the first EV bus to meet the new Transport for London (TfL) bus safety standard specifications and requirements for 2024, which is a key advantage for our passengers and drivers and the public," he stated.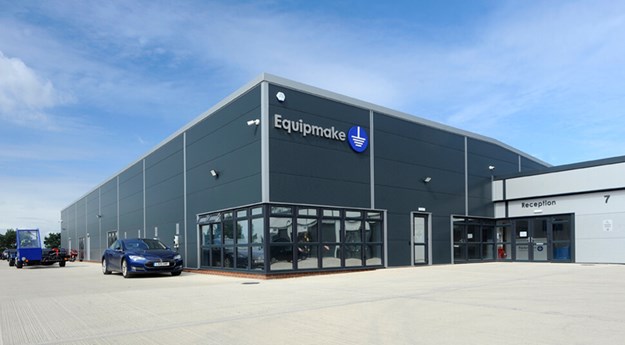 ABOUT EQUIPMAKE
Equipmake provides EV technology to automotive OEMs and specialist supercar makers, producing everything from industry-leading high-performance electric motors to inverters and power electronic systems, all the way up to complete EV drivetrains, while also operating across marine, off-highway, emergency vehicles and aerospace, it says.
Its purpose-built R&D facility, located next to the Snetterton motor-racing circuit, allows Equipmake to deliver the complete electric mobility solution – whatever the sector – offering the capability to design, test and manufacture everything from motors to fully electrified platforms, it explains.
It also sources and supplies the most advanced lithium-ion batteries, creating entire electric drivetrains for an increasingly international customer base, it adds.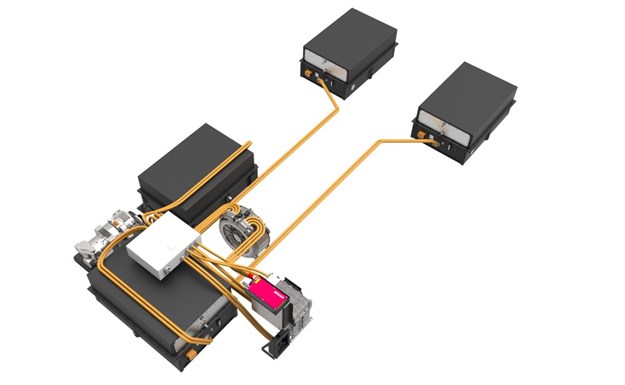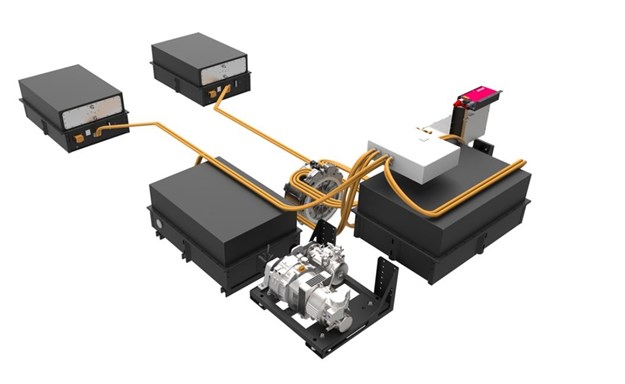 ABOUT BEULAS
Beulas, S.A.U. is a Spanish family firm which started operations in 1934 by Ramon Beulas and Narcis Pujol - and it has grown constantly through three generations, it states.
NB:
*https://www.consultancy.eu/news/4907/electric-bus-market-poised-for-huge-growth-in-coming-years
**https://www.gov.uk/government/publications/bus-back-better
***https://content.tfl.gov.uk/2019-20-annual-network-performance-summary.pdf
Subscribe to our newsletter
Sign up to receive the ABC e-newsletter, digital magazine and other offers we choose to share with you straight to your inbox
You can also follow our updates by liking us on Facebook.