BUS BATTERY PROTECTION KEY TO YUTONG 'YESS' SUCCESS
---
INEVITABLE e-bus collisions via external, uncontrollable on-road factors underlies Yutong's advanced nitrogen-cooling 'YESS' battery-fire limitation and passenger evacuation system, the company reports.
Discerning foresight and duty of care to responsibly protect passengers, its bus product and an operator's reputation in any unfortunate – and statistically inevitable (at least until driverless buses become de rigueur) – accidents occuring spearheads Yutong's next-gen design principles of its electric bus safety program called 'YESS'. 
The level of landmark engineering and safety design inherent in its new 'YESS' strategy is impressively being backed by independent outlets - no less than Busworld.org - for it to become a global industry standard, it should be noted. 
"There is no point not thinking about the rare but worse-case scenario of another vehicle colliding with your electric bus," explained Yutong Australia / Vehicle Dealers International (VDI) national sales manager Warren Young. 
"And given we are talking about high-end lithium batteries - where fire-ignition could occur if the cells aren't protected properly, and if potential thermal runaway isn't adequately checked to avoid a major disaster, and in turn potential fatalities – Yutong has put some serious financial investment and R&D into its YESS strategy," Young stated. 
The five-point electric-bus battery protection strategy factors in potential on-road collisions and a 1300-degree C fire-resistant battery area construction that's built low into the body design at the rear, in addition to state-of-the-art battery casings for the high-power lithium cells themselves. It is supremely under-written by an unique oxygen-sapping, temperature-cooling nitrogen gas system, all to allow maximised passenger evacuation time, according to Yutong.  
VDI management here in Australia confirms that the YESS system will be included on its next batch of E12s - due mid-December, 2021.
WORLDWIDE LAUNCH 
Late August, 2021, the 'Yutong Power Battery Safety Protection Standard Conference & Power Battery Safety Test' was streamed live worldwide, with the company unveiling its latest EV bus safety technology: YESS (Yutong Electric and battery Safety protection Standards).  
According to the company, it will be the world's first EV safety technology to be applied in batches on commercial vehicles. 
As described, YESS offers five layers of 'protections' – whole-vehicle security; system security; box security; component security; and monitoring security - realising three major improvements on safety levels, all-weather capability and road adaptability, it explains. 
Research suggested that more than 30 per cent of EV battery failures were caused by external damages, it states. Therefore, instead of just protecting the battery, YESS covers the whole vehicle and uses a 'Cage type' structure "…to surround the battery with a high-strength fence to cushion such collisions." 
As for internal failures like ISC (Internal Short Circuit) and TR (Thermal Runaway), the system security of YESS applies the industry's first nitrogen-protection technology to completely cut off the oxygen in the battery box to avoid combustion of any kind, it claims. 
"When it comes to the separation of external and internal safety hazards, the box security of YESS ensures a multi-layered thermal-electrical coupling protection," the company outlined.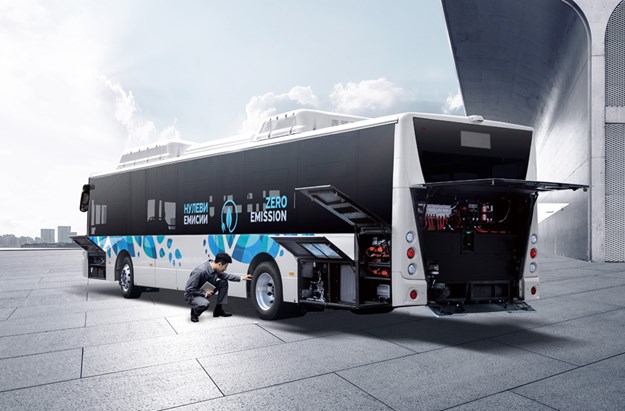 TECH CONFIDENCE 
The component security comes in handy under extreme conditions like high voltage, Yutong says. It adapts the commercial-vehicle-suitable multi-package liquid thermal technology to build a heating-parts-free battery box, it adds. 
YESS is also about real-time monitoring; It provides an all-time, all-fields monitor over the battery conditions, and a mobile app to enable the intelligent cloud management, Yutong explains. 
"Confident in this technology," Yutong conducted a battery safety test shown during the live stream, putting the YESS-equipped battery pack under extreme test conditions of overheating and overcharging to prove its safety and stability. 
Stepping into the field of new energy vehicles in 2008, Yutong has a sold more than 150,000 units worldwide, it says, with the total operating mileage reaching 24,800,000,000km, it confirms.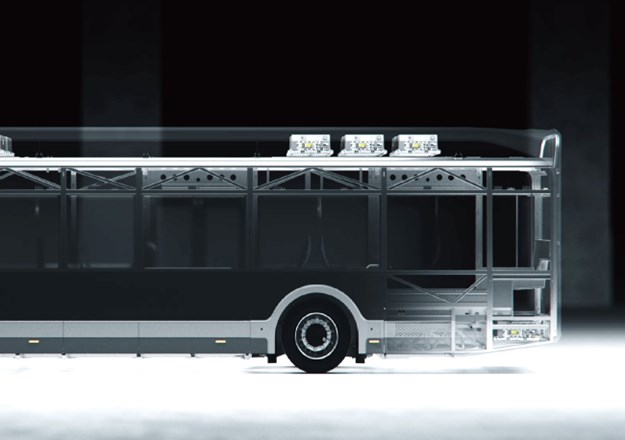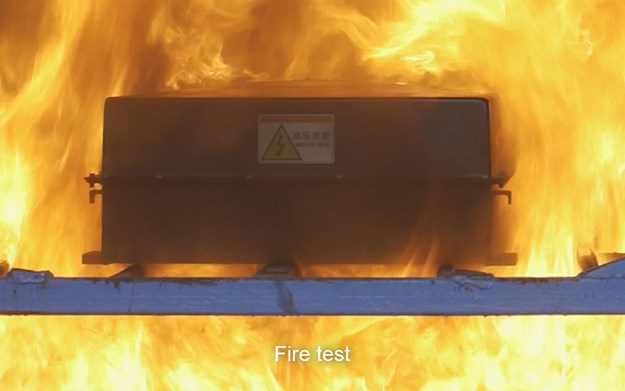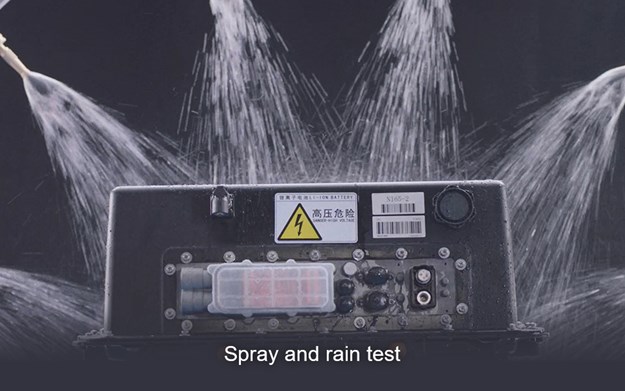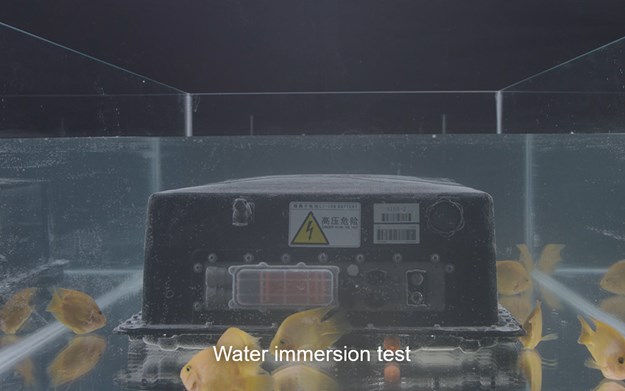 Determined to mitigate the concerns over EV safety, Yutong says it shifted battery safety "into the next gear" with YESS – an "…all-around integrated safety solution that focuses on the whole vehicle as a completed system." 
As rapid growth and expansion of the EV industry is driving an urgent need to step up EV safety, Yutong is determined to continue upgrading its technology and updating YESS to guard passengers' every journey on Yutong EV buses with safety, sustainability and comfort-ability, the company states.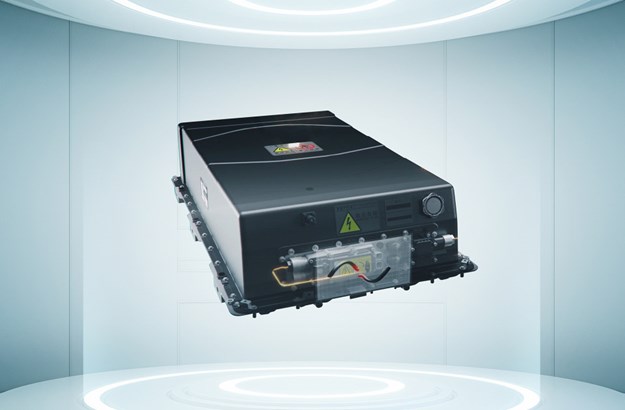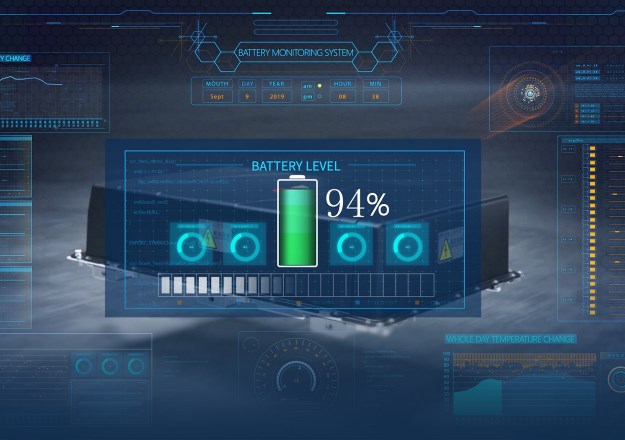 HOW HOT IS HOT? 
Once it is better understood just how hot an e-bus battery fire can get and why, and how resistant to heat the metals and materials used in bus construction must be, only then arguably can something like the YESS system be fully appreciated. 
To explain further, ABC magazine spoke exclusively to Yutong/VDI's Australian national technical manager Luke Edwards. 
"The reason for the 1300c temperature design is that, while the Lithium Iron Phosphate battery cell's burning temperature is 600c, when a number of cells are together in a thermal 'runaway' situation the factory testing showed the units reached over 1000c, so [the design was] to ensure the safety of the product," Edwards said. 
"As part of the Yutong YESS system, the vehicle is fitted with a nitrogen system to pressurise the packs with the inert gas," he added. 
"Nitrogen has two functions; it limits the ability for a cell to propagate thermal 'runaway' between cells by limiting the oxygen that fire requires to occur, plus it also acts as a temperature stability agent (cooling effect).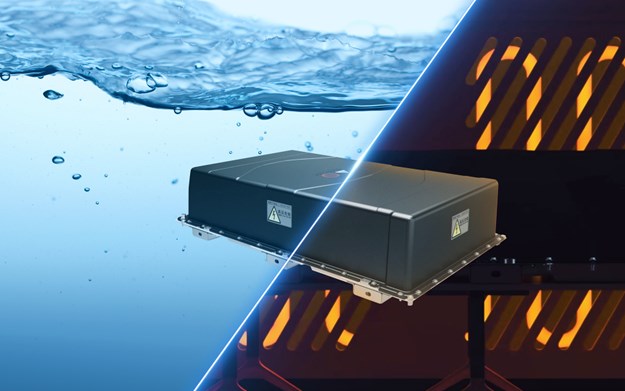 "The pack design has three layers of mechanical protection plus the nitrogen system. This consists of internal thermal insulation capable of withstanding 1300c, a metal outer shell pack, and an ASC fireproof cover.
"This increases the thermal barrier between the battery system and the passenger compartment, which was already in place meeting ECE regulations. 
"The vehicle structure has been improved for vehicle crash protection in areas that have been identified as common occurrences. This includes rear under-run, side-impact and heavy vehicle rear impact.  
"These improvements ensure the Yutong vehicle exceeds all regulation requirements on safety," Edwards concluded.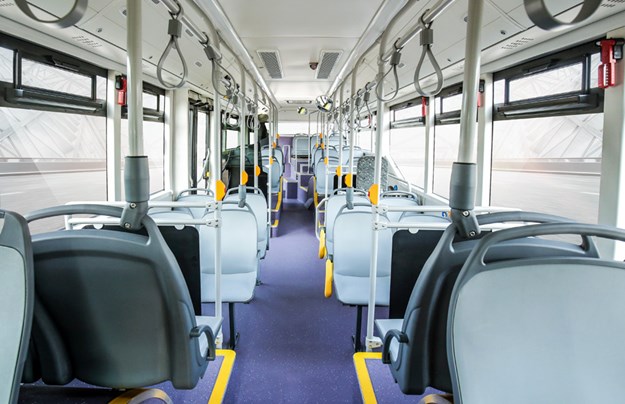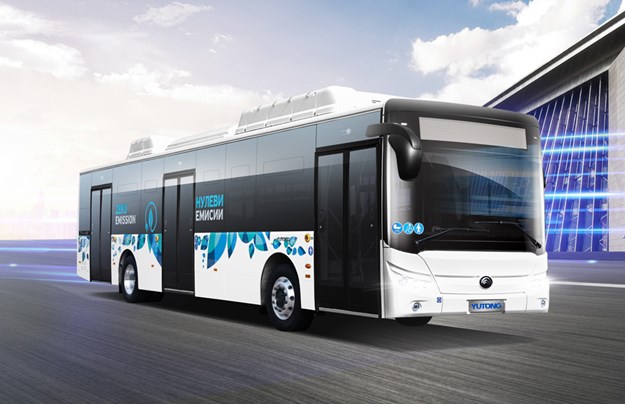 GLOBAL SUPPORT 
Busworld.org foundation managing director Jan Deman stated online, recently: "On behalf of Busworld and the Busworld foundation I would like to congratulate Yutong for the launch of this very important electric safety standard."  
"Creating our own standards as an industry means that we are, in a proactive way, taking the lead in the regulations that our industry will have to follow in the following months. 
"So Yutong is, to my knowledge, one of the first who is doing this and we will definitely implement these standards to all authorities all over the world via United Nations, via the European Commission, via the North American Alliance etc."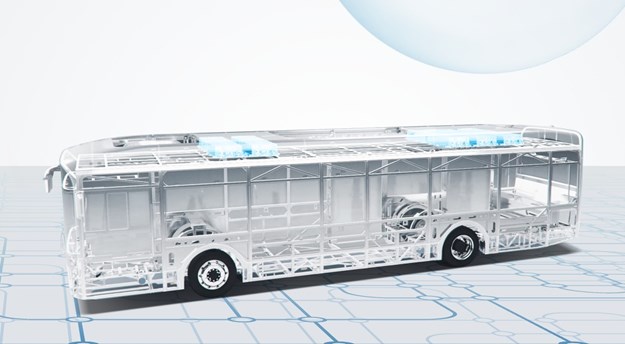 Likewise, Busworld expert on electric mobility Rob Overdijkink - who has specialised in battery and fire safety solutions related to lithium-based batteries – commented: "By experience we know battery and passenger safety is a vital issue for the next generation of electrical buses. Therefore we do appreciate all the efforts made by Yutong to introduce [its] own safety standard named YESS – Yutong Electric Safety Standard." 
"A few of the YESS highlights are, for example, a multi-layer thermal and mechanical protection; an ambitious nitrogen fire-suppression system; battery protection with a mica top layer; and ASC protection around the battery modules - as well as many other improvements. 
"Yutong clearly shows its strong commitment to safety and pushes the overall safety for electrical buses to the next level. 
"In the Busworld team we are looking forward to see Yutong presenting their new YESS generation buses on our shows and we will follow your developments carefully in future."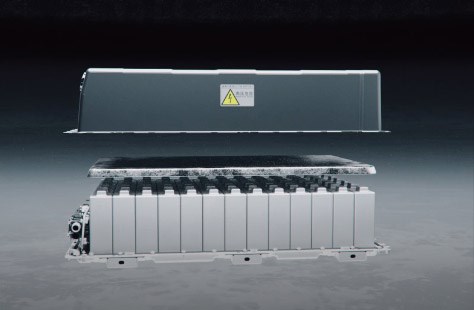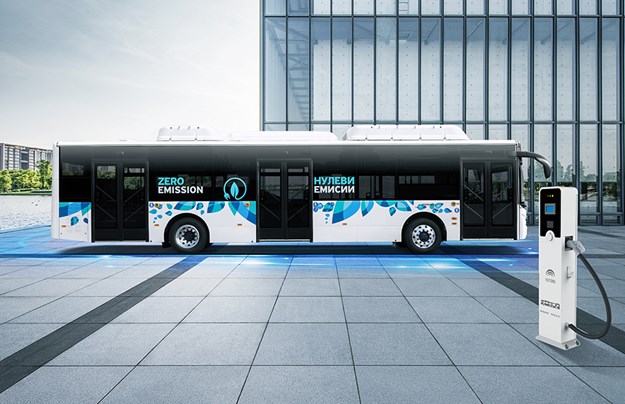 INEVITABLE IMPACT 
The inevitability and regularity of on-road collisions involving buses and trucks cannot be underplayed, various statistical sources found worldwide will attest to.
In terms of the local Australasian region, yearly analysis from even the Australian government's Bureau of Infrastructure and Transport Research Economics, issued from within the federal Department of Infrastructure, Transport, Regional Development and Communications, states: "Counts of fatalities in crashes involving buses increased by 50.0  per cent compared with the corresponding 12-month period one year earlier – [though it] decreased by an average of 4.8 per cent per year over the three years to Jun 2021."
Its Fatal Heavy Vehicle Crashes Australia — Quarterly Bulletin, released as recently as 20 August, 2021, provides a sobering reality check as to the importance of current and future e-vehicle design and battery safety standards for vested commercial vehicle operators, insurers, governments and passengers alike.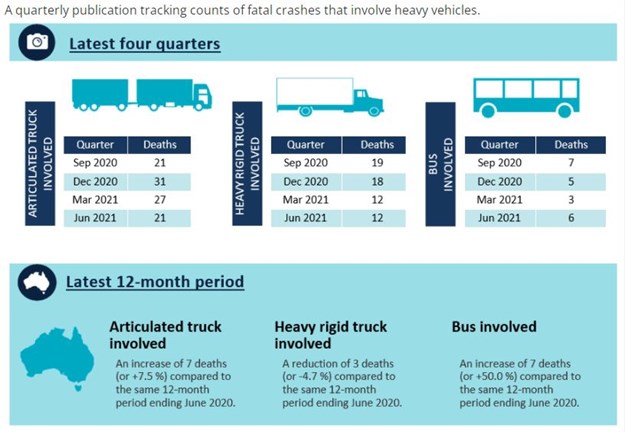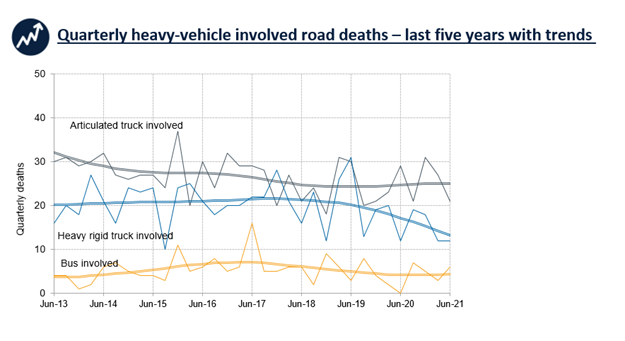 Subscribe to our newsletter
Sign up to receive the ABC e-newsletter, digital magazine and other offers we choose to share with you straight to your inbox
You can also follow our updates by liking us on Facebook.