ABC ISSUE 411 – OUT NOW!
---
EDITORIAL: Changes to Aussie state and federal laws have never been more scrutinised than now. 'For we are young and free' - really?
Poignantly haunting Midnight Oil lyrics have a bad habit of recurringly reminding die-hard fans to question each decade or so that, no matter how much time has passed, or life has changed, are things really just the same?
"You're watching people fighting,"
"You're watching people losing,"
"On Armistice Day."
"The watchers do the wincing, reporters so convincing, but the TV never lies…"
Or does it? Estimates of attendees at various protests always seems to dramatically bounce around.
The song's sarcasm aside on that last point, it is hard to tell what is true and accurate these days from all accounts and all angles, as each individual does their best to navigate the labyrinth of information bombarding the senses 24/7 - and that's just the mainstream stuff.
I say this now having chatting to the odd bus-type person or three about - how shall we say - the way of the world now, where the industry is heading and, just often enough, well … that some things just don't add up.
Ultimately losing ownership [to governments] of everything (a bus operation) 'to be happy'? Oooh, now that's going to be a tough sell.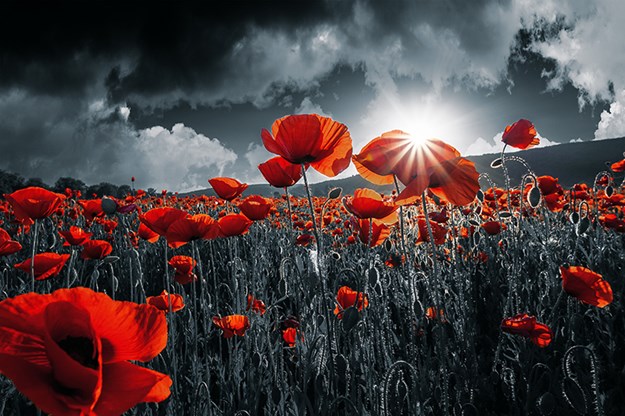 Regardless of how one sees or interprets the very machinations of life day-to-day now, the mass turnouts to protest the proposed (or is that impending?) Victorian Public Health and Wellbeing (Pandemic Management) Bill 2021 would have many bus and other businesses worried.
And that's because while, arguably, no one person in Australia should command such authority - regardless of political persuasion, it must be clarified (it's what those Armistice Day soldiers largely fought for, remember?) - it sends out a very bad investment message: instability.
Too scary? Maybe. Unfounded? Potentially. Yet, a recent Reuters article citing CDC Australia pausing its IPO listing plans complemented by other notable large entities like investment house Washington H. Soul Pattinson and Las Vegas-based slot machine maker Scientific Games Corp skipping Oz as an option recently, might be the start of a worrying trend.
I guess, for us, the often unaccounted-for factor in a bus business's success - or for any bus operation in the world actually – isn't necessarily just numbers of customers and regularity of PAX annually for forward planning, but 'happy' customers in the context of the above. And as you don't need to be Scooby-Do to know, happiness 'cannot' be forced.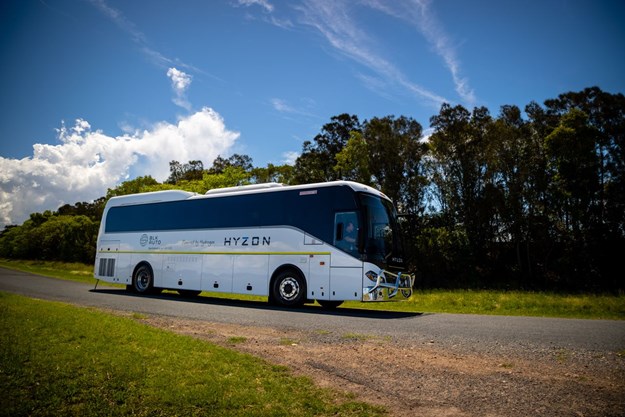 THE CONTENTS
Inside Issue 411 of ABC magazine, released this November - and if we are going to get technical and Latin-like: 'anno Domini' (in the year of our Lord) - 2021, are a few hydrogen-using buses coincidentally timed when the gas is seemingly 'flavour of the month'.
With the recent federal government announcement expanding its Future Fuels Fund to AUD$250 million - which the Australian Hydrogen Council welcomed, saying this will be "…critical to enabling the roll-out of hydrogen refuelling and electric vehicle charging infrastructure in cities and across regional Australia," while also highlighting, "…further market incentives and fuel emissions standards should be introduced to accelerate Australia's transition to zero-emissions vehicles - a fuel-cell coach on the cover this month is 'on point'.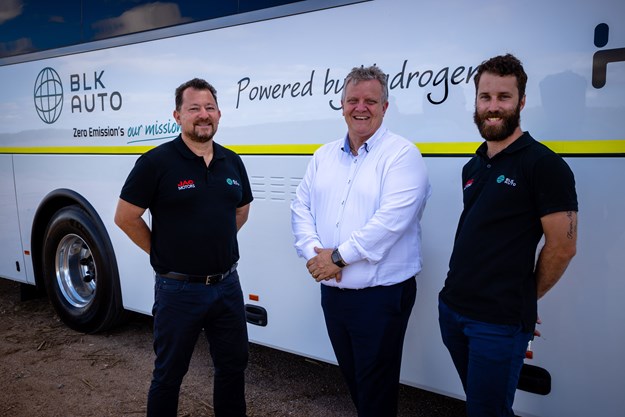 The Hyzon-BLK Auto hydrogen coach program, which is initially targeting the mining and resources sector to transport FIFO workers in the Pilbara region across the north of Western Australia, is also giving long-distance coach operators a new zero-emissions option.
Key to the roll-out is Australian bus industry champion - and almost soothsayer - Jason Pecotic (pictured left), whose first-hand knowledge over years in the local bus game has stood him in good stead in bringing in and co-ordinating with pivotal partners to make it all happen. Read more all about it on pages 46-51.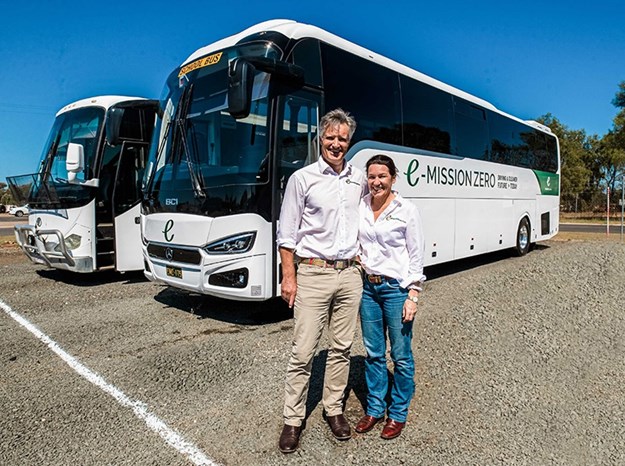 Speaking of H2, Queensland's Emerald Coaches is similarly embarking on its own hydrogen journey - all to the tune of $100 million - with plans by 2040 to convert its entire 120-strong fleet to fuel-cell power using its own self-produced green hydrogen to do so. Exciting stuff! Check that one out on pages 56-59.
The ZEBs and BEVs theme continues with ABC looking at Auckland Transport's order for more than 150 CRRC-built e-buses while it showcased its e-bus fleet and plans in a virtual exhibition at the United Nations Climate Change Conference (COP 26) in Glasgow, Scotland, this month. That's on pages 34-36.
We speak in depth to e-charging specialists ABB, too, about weighing up the cost of e-bus charging while also looking at it as a different revenue stream for operators (pp 40-41 and 52-55), plus we examine Yutong's YESS battery-'protections' system (pp 30-33) before getting into party mode. That's right, it was technically BCI's 30th anniversary recently (pp 28-29); operator Western Road Liners in Parkes, NSW, is celebrating its 50th anniversary (pp 60-64); and public transport textiles guru Camira Fabrics is about to pop the corks and blow and throw the party whistles and streamers for its 200th anniversary next year (pp 42-45). So be sure to check it all out and much more.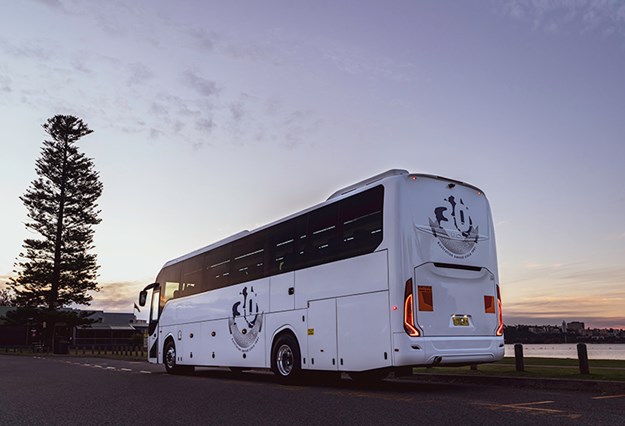 And that was pretty much November, 2021, folks - an interesting month, indeed.
I can't believe we are at year's end already and, while that's normally a time we'd say it's for catching up with family and friends, there's every chance we've had a gut full of them throughout all these lockdowns, so worry about yourself this time I say. Jokes…
Go grab that golf club; have that lunch in the sun; go walk that dog at dusk or dawn while streaming your favourite headphone tunes; have yet another backyard BBQ - why not? Play computer games 'til 4.00am and your eyes pop out - go nuts! Point is, just generally try to enjoy yourselves as much as possible and be positive and do what makes you happy, regardless of all that's going on.
Like wrongly-accused accountant Andy Defresne (Tim Robbins) confidingly mused with his good mate Red (Morgan Freeman) on a cold prison-yard floor in the epic movie The Shawshank Redemption:
"I guess it comes down to a simple choice, really."
"Get busy living … or get busy dying."
Until the next thrilling instalment…
Subscribe to our newsletter
Sign up to receive the ABC e-newsletter, digital magazine and other offers we choose to share with you straight to your inbox
You can also follow our updates by liking us on Facebook.