50 YEARS AND GOING STRONG - WESTERN ROAD LINERS
---
OPERATOR: After being in the business for half a century, Western Road Liners (WRL) is right where one of its co-founders, Peter McQuie, would like it to be: a solid, reliable business operating within a tight-knit community in the Parkes region of country New South Wales.
WRL predominantly operates school bus services in Parkes, with a small portion of work around extended charter and school excursions along the NSW east coast. Peter McQuie runs the business with his son, Christopher (Chris) McQuie, who joined WRL in 1991, not long after finishing high school.
In the early days, Chris assisted in the administrative side of WRL, but has since moved to the position of company director and general manager. Peter continues to have a key role in the business - managing the registration, insurance and the workshop liaison side of things, given his mechanical background. Chris looks after the day-to-day operations while managing a team of 25, including both permanent and casual staff.
Both men are very happy with their team; however, one obstacle that they constantly run up against is finding the right drivers and retaining them.
While they feel they are lucky to have a reliable bunch of people working in the team, with around 95 per cent of their school bus drivers in the semi-retired phase of life, they are always on the lookout for more drivers.
"The job doesn't cater to someone in their 30s and 40s who is raising a family because there's not enough working hours in the week in our operation," Peter explained.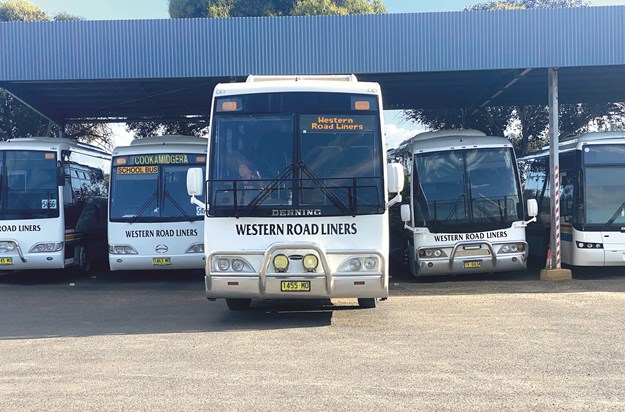 THE FLEET
The father-son duo operates a fleet of 27 vehicles, out of which 21 service nine schools in the region. They also have some big and mini charter vehicles. Most of the fleet is Hino, with Australian-made bodies.
Like most school bus operators at the time when the business was founded, Peter operated a fleet of Bedford buses. Once production came to a halt in the late 1970s, bus operators had to find a suitable replacement that was as good as Bedford. Most found Hino and Mercedes-Benz were the "closest match" to, he says.
Peter ended up investing in a couple of Hino AK 176 models, adding more to the fleet over the next five years.
"We've never been disappointed with them," he explained.
"We continue to buy Hino and are pleased with their performance. We've always put Australian bodies on our buses. Mainly P&D, but also have some Custom Coaches and Denning that have Australian-built bodies. We have them built to suit our operator needs here in country NSW."
Chris added: "In the last five to 10 years the challenging part has been keeping up with the technology. We've tried to keep it simple with the product, and as long as it is reliable and works well with our operations, we are happy. Currently, we've got three touring coaches between 49 and 56 seats. The bulk of the fleet is between 45 and 57 seaters, and a couple of minibuses as well."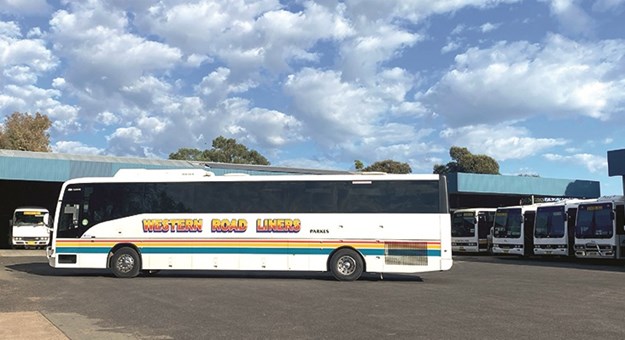 IMPACT OF COVID
Although the charter side practically shut down in the past 18 months, as it is not a massive side of the business it didn't affect WRL all that much, Chris explains.
"We've rolled with it. We are very grateful for railways for any shutdown work and some of the school work continued as normal, but Covid-19 certainly made life interesting," Chris said.
"School excursions took a hammering. In one period, in less than a month, we saw cancellation after cancellation," Peter explained.
"This year is better, and as it appears there will be some normalcy by March next year. Numbers on the school services are definitely improving and we are very appreciative of Transport NSW school bus contracts, and do enjoy that side of the business," Chris added.
"Parkes is a nice, strong community and the people are showing confidence in our services, which is a good sign. We've also got some great operators around us, who are an absolute pleasure to work with. We talk to four or five them regularly just to get their thoughts. BusNSW does a great job in supporting us."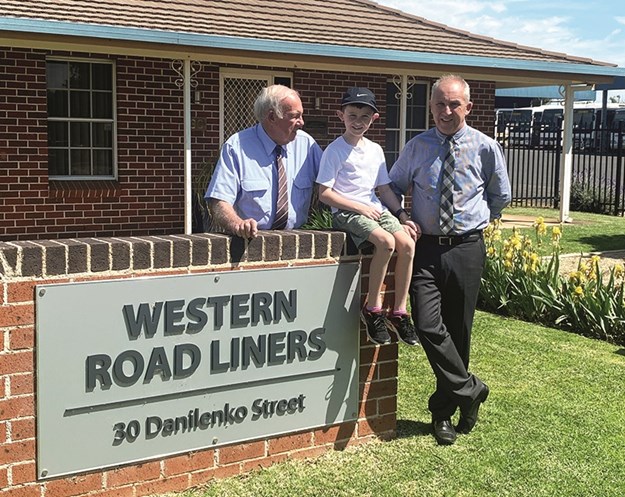 WHERE NEXT?
When we asked about their plans, both Chris and Peter gave a hearty laugh before Chris said: "Dad's got quite a few."
Peter modestly added: "If it all goes back to normal, it will be same ol', same ol'."
"We really can't expand any more in our region because we have all the local buses in our area."
Chris explained: "The work around the Inland Rail project, including the special activation precinct west of Parkes, is promising big things in the next five or 10 years.
"I've been here 30 years now. I've got three young children and, who knows, one of them might show interest and join us one day."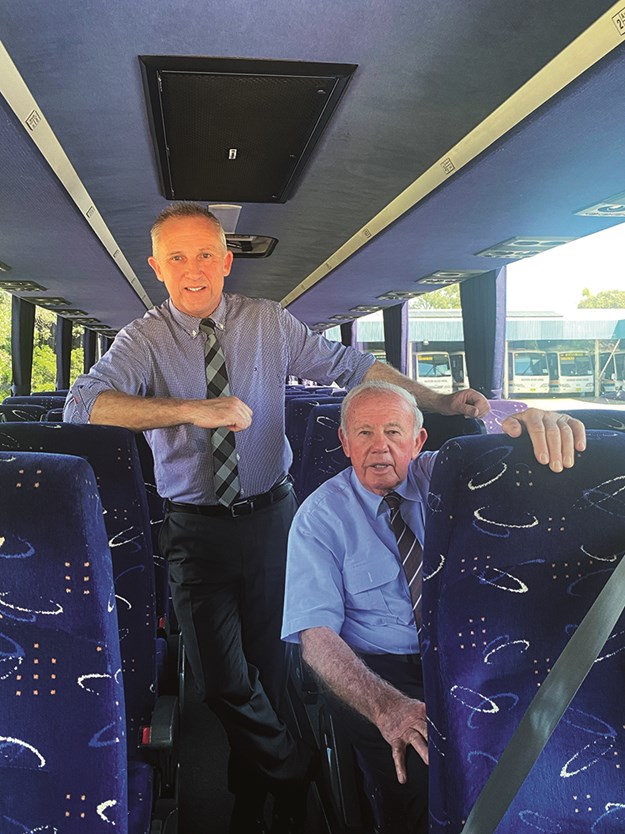 ABOUT WRL
WRL was established in 1971 by Peter McQuie with the acquisition of one school bus. Four years later, Peter and Merv Hennock, a former bank manager, purchased Wasers Bus Service to expand the service to six school buses and runs. In 1978, they purchased two coaches to enter the long-distance tour and charter business. Peter finished the decade by buying Hennock's shareholding in the business, as he geared up for further growth of WRL in the decades to follow.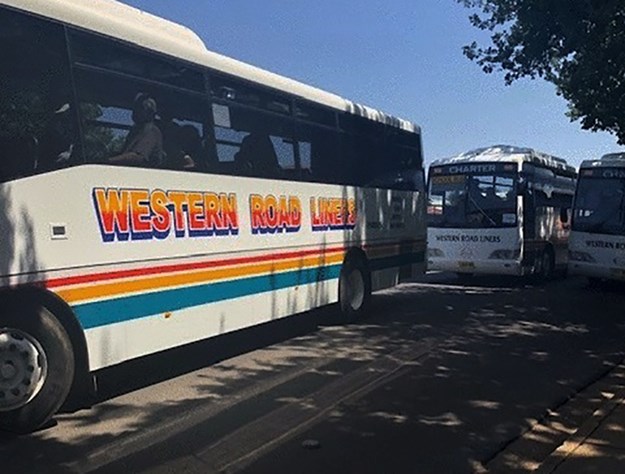 In 1981, WRL secured a contract with Electrolytic Zinc Co at Cobar to provide transport to the then-new Elura Mine, 50km from the township of Cobar. WRL purchased three identical air-conditioned Denflex buses to be used exclusively for the mine contract, which lasted until June 2010. Also in the early 80s, WRL established a strong relationship with Geoff McIntyre and Len Roden, who owned and operated Deluxe Coaches. WRL become one of Deluxe's major subcontractors with seven coaches painted in full Deluxe livery. It was during this period that WRL purchased Golden Group Charter Coaches, which was a small company operating in the Royal National Park area and included the Bundeena Bus Service. This acquisition provided WRL with unrestricted tourist vehicle (TV) plates, which were used in the Deluxe operation. The actual Bundeena Bus Service side of the business was sold off to a local bus operator. Throughout the '80s, WRL was heavily involved in organised school excursions.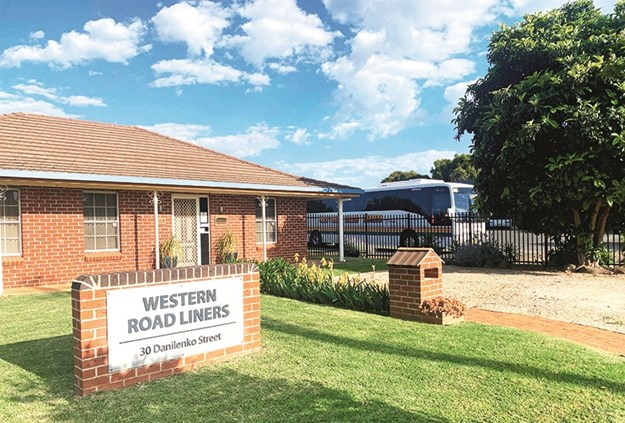 WRL was awarded the first State Rail Countrylink Service in NSW in 1988. This Dubbo-to-Broken Hill service replaced Silver City Comet and WRL continued contracting to State Rail until 2001.
In May 2006, WRL acquired the only remaining opposition in Parkes, Harris Bus Lines. This involved 12 school runs, which gave WRL a total of 22 school services and one town passenger service, plus four charter coaches. This was transferred to WRL's existing depot in Danilenko Street, Parkes.
"Our school excursions have been more than capably organised by office manager Karen Gosper, who's been with us for 17 years," said Peter. "She's amazing!" he added.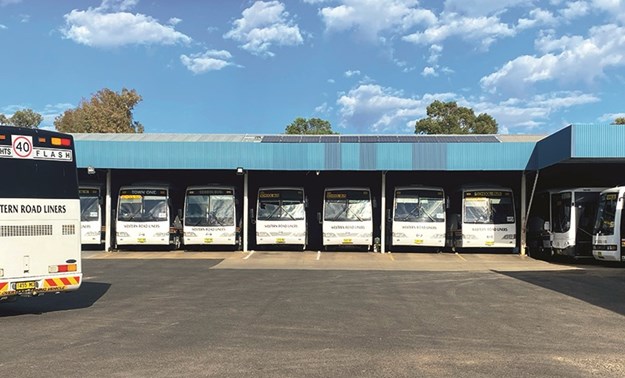 Subscribe to our newsletter
Sign up to receive the ABC e-newsletter, digital magazine and other offers we choose to share with you straight to your inbox
You can also follow our updates by liking us on Facebook.