YUTONG E12 E-BUS TRIALS BREAK 500,000KM IN OZ
---
No fewer than 12 Australian operators have successfully trialled a localised variant of Yutong's globally prolific E12 electric bus, with more than 500,000km collectively amassed during trials and in service locally - plus more successful trials still ongoing, Yutong Australia reports.
A range of Australasian bus operators of varying sizes - from very large fleets, such as Brisbane City Council, to many smaller, family run urban fleets in New South Wales and Queensland - have now taken part, with many more keen to experience battery-electric bus technology in their own environments, the company confirms.
In surpassing its e-bus distance milestone of 500,000km in Australia, Yutong highlights that this has provided an enormous amount of useful data to operators, state transport departments and, of course, to the Yutong R&D team, which has been verified by the operators themselves using the comprehensive on-board 'Vehicle+' telematics system that comes standard with each E12 vehicle.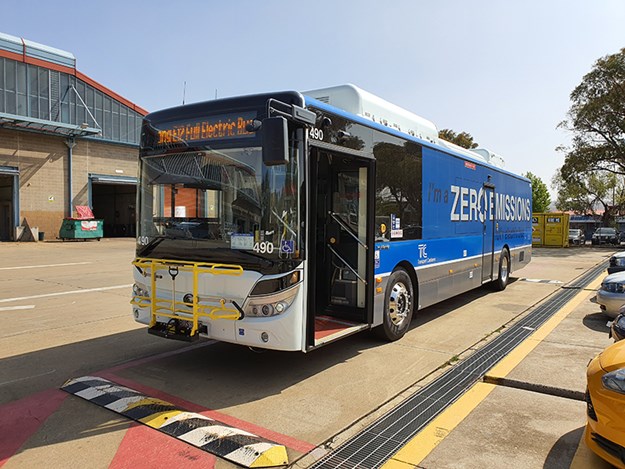 TENDER OPTION
According to the national sales manager for Yutong in Australia, Warren Young, it is not only the savings in running costs that are of interest, but also the overwhelmingly positive feedback from drivers and passengers alike, with greatly reduced levels of noise, vibration, increased smoothness and comfort all common responses.
"The fact is our E12 has proven extremely reliable, efficient and easy for drivers to adapt to that has resulted in overwhelmingly positive comments from operators, with many having now placed orders and, in some cases, already taken delivery of multiple Yutong E12 buses," Young explained.
"We are ideally placed to offer large numbers of these vehicles very quickly, at a price that gives operators an advantage - especially if they are tendering for contracts using a 'cost plus' model.
"We also have the parts, service facilities and arrangements to provide the product support that is so important," he added.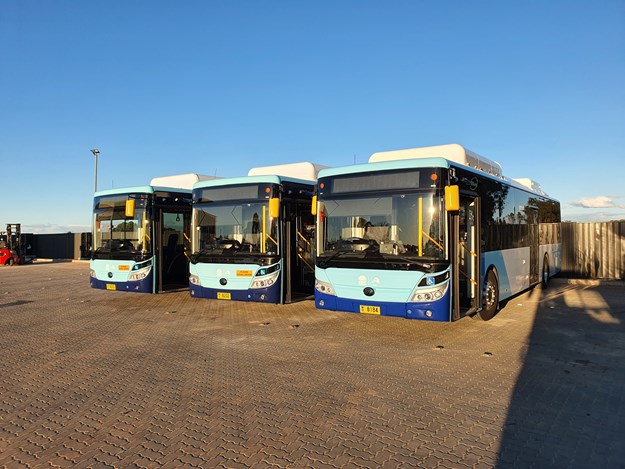 DATA AND RESULTS
To verify such claims and results, ABC magazine was given exclusive access to E12 performance data, which it agreed to sight as 'commercial in confidence'.
The bus data reports were typical examples of the reports that operators of the E12 BEV are able to create and can see in real time using the Yutong Vehicle + telematics system, included in every E12. Yutong in Australia was keen to highlight an operator's ability to monitor driver performance as another feature available to them to help reduce operating costs - though conceding a little bit of driver coaching would certainly have 'improved the results you see attached'.
"Many drivers need to modify their driving style to take maximum advantage of [e-motor electricity] 'regeneration' to slow the bus and return energy to the battery," Young explained.
Additionally, to further validate the findings, ABC magazine sought feedback from a range of bus operators that are using or have trialled the Yutong E12, and the overall feedback largely reflected positively on the experience, it was noted.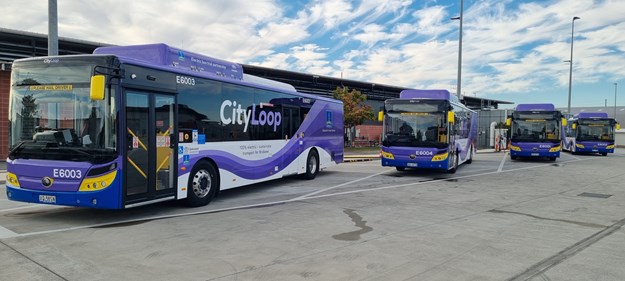 CASE STUDIES
Transit Systems, NSW - Robert Rachwal, NSW fleet and asset manager
"The Yutong E12 bus, which we've been operating since mid-2019 is based at our Leichhardt depot, in inner Sydney," Rachwal said.
"The E12 operates routes in our Region 6 contract area, which covers the Inner West and inner city areas.
"Some routes also extend into the east and across the [Sydney] Harbour Bridge to the lower North Shore.
"The E12 has proven to be reliable. The battery performance and regeneration has exceeded our expectations.
"The E12 operates in a mainly undulating environment. Because our routes service a wide area of inner Sydney, it can experience varied conditions in the Inner West, a relatively flat environment in the Central Business District, and the winding, hilly streets in the Eastern Suburbs. It appears to be handling these conditions quite well.
"Customer feedback for electric vehicles has been positive, and it is certainly noticed and well-received by those travelling onboard the bus, as well as pedestrians who enjoy the quieter operation.
"Our operating area has very high patronage, and the E12 regularly operates on busy routes, which experience large volumes of customer traffic," Rachwal explained.
"It has operated at capacity on occasion, especially during peak times.
"The battery performance and regeneration has exceeded our expectations.
"Costs are considerably lower than those of a diesel bus.
"Because we operate in the narrow streets of inner Sydney, mirrors on our buses are occasionally damaged by passing vehicles.
"We've noticed that repairs to the mirrors and mirror arms on the E12 are more expensive compared to other vehicles in our fleet, so it would be good if cost-effective improvements could be made in this area.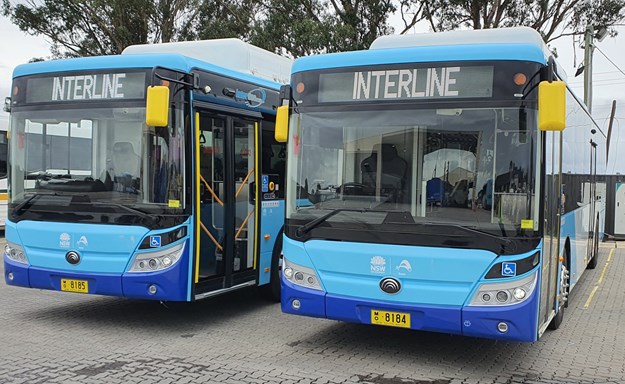 Interline, NSW - Joe Oliveri, manager and director
"We received the first of nine units in April 2021 with the balance of the vehicles staged in delivery with the last received in June; they are servicing the Campbelltown to Liverpool area," Oliveri explained.
"The vehicles have exceeded my expectation. There is always some hesitancy with new products, but from the first day that was overcome with the vehicle going directly into the longest shifts without issue. The lower maintenance requirements allow the vehicle to remain in service with little down time.
"The vehicles are in full service with no passenger or driver complaints. On the contrary, the feedback was more than positive with the quietness of the vehicle the biggest compliment.
"The batteries have performed well with the vehicle meeting our shifting requirements. We are working on our depot smart charging system that is an ever-learning experience, which I was always expecting to have as we learn from each update and upgrade we make. I am very happy with the savings the vehicles are making across the services they complete.
"I couldn't ask for any more from the Yutong team; they have been extremely supportive from the planning stage to the vehicle's delivery, driver training and maintenance staff training. As with any new product there will always be teething items that will have questions and [the] team works with me at any time of the day - and I mean any time - as vehicles don't return from service until as late as 11:30pm. They are one phone call away.
"The Yutong E12s are now my benchmark vehicle with more on order. I have trialled a number of others that have fallen short of the Yutong E12, both in product and support," confirmed Oliveri.
Transdev Australasia, Victoria - Marc Cleave, head of engineering
Running across the Wellington (NZ) metro area for 267 days and 24,369km, Cleave said that: "The kW/km level has been good and the local team have had very little issues with the vehicle."
With mixed topography and a range of seasonal operating temperatures, he added: "The E12 bus performs, from a battery perspective, in line with [Yutong's] degeneration curve for this short trial - meeting expectations."
"The local team have been very supportive and response times for vehicle servicing and information has been very good.
"We have included this as our draft pick vehicle for the airport tender in Wellington [as] it meets our requirements for this region (Note: it's the E13 that's been spec'd to meet tender)."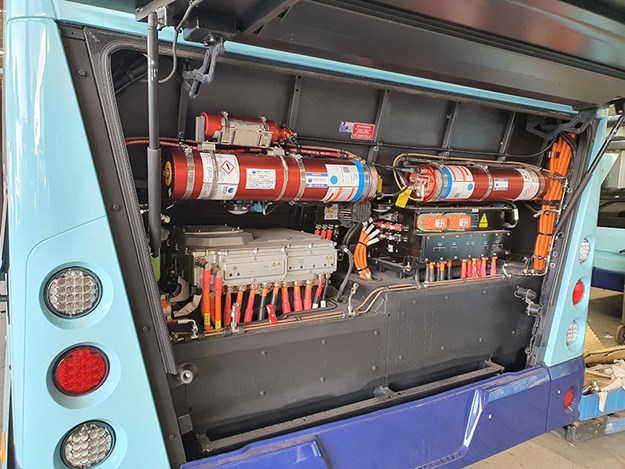 Premier Transport, NSW - John King, managing director
"The Premier Transport Group trialled the Yutong E12 at our Nowra Coaches operation for approximately three months commencing January, 2019," King said.
"At the time this was the first Yutong E12 to be trialled/operated in Australia, hence we had no pre-set expectations or comparative data. During the trial the E12 impressed everyone in our organisation in relation to reliability and performance considering this was the first time it had been operated in Australian conditions.
"The trial was operated on a rail supplementary service between Kiama Station and Bomaderry Station on the NSW south coast. The run was predominantly flat highway with several undulations and one steep hill. Approximately 90 per cent of the trial was conducted on the Princess Highway at posted speeds between 80 and 100km/h. The Yutong E12 bus handled these conditions exceptionally well.
"As part of the trial KPIs [key performance indicators], a passenger survey was conducted, which was overwhelmingly positive. Responses included praise for the smooth and particularly quiet service.
"The trial was conducted in direct comparison with a diesel bus and the operating costs of the E12 were dramatically lower. Once the charging system was installed the process of depot charging was extremely simple and the electricity usage was constant throughout the trial.
"Throughout the trial Yutong was extremely supportive supplying the vehicle and technicians to assist with the implementation and operation."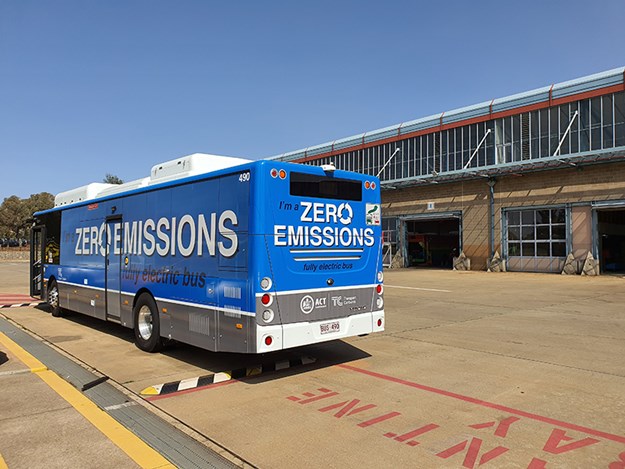 Red Bus Services, NSW - John Shore, depot and fleet manager
Red Bus Services trialled the E12 for four weeks on the NSW Central Coast and found it "very impressive," Shore confirmed.
"The feedback from our community was very positive. Likewise, our drivers were also very supportive of the trial and complimentary of the Yutong bus.
"It completed our 377km run no worries, but we were only charging on 50 amps during the trial, so charging would be much quicker with a permanent system.
"Other than a little bit of body roll that has now been addressed, no other [issues].
"It was a trial and, unfortunately, TfNSW have now rejected our submission to purchase, which is disappointing," Shore commented.
On that point, given the recent NSW government ministerial changes, any updates on this issue will be forthcoming.
Subscribe to our newsletter
Sign up to receive the ABC e-newsletter, digital magazine and other offers we choose to share with you straight to your inbox
You can also follow our updates by liking us on Facebook.