THE ROAD AHEAD - ZF
---
INTERVIEW: German innovator ZF has a range of products and services that have led in so many ways in their respective fields, including the global bus and coach industry. With the e-mobility transition really kicking in here in Australia, ABC magazine picked the brains of OE expert Gary Bain and technical guru Shane Trenbath - ZF Oceania Leadership Team members - about why Australasia is on the right track ... or are we not?
While ZF brings tailored solutions, excellent quality parts and first-class services to both the automotive and non-automotive markets - including industries like agriculture, construction, rail, marine and wind power - perhaps that comprehensive expertise is aiding its market-leading advances for buses by giving it 'big picture' knowledge and vision?
With global sales of over $32 billion (AUD$50.4 billion) in the 2020 fiscal year, ZF Group employs more than 150,000 associates at approximately 270 locations in 42 countries - making it one of biggest global technology companies in the world.
Speaking with two of its local representatives revealed an insightful glimpse into how the big German company sees buses and public transport and how it aims each day to shape its future.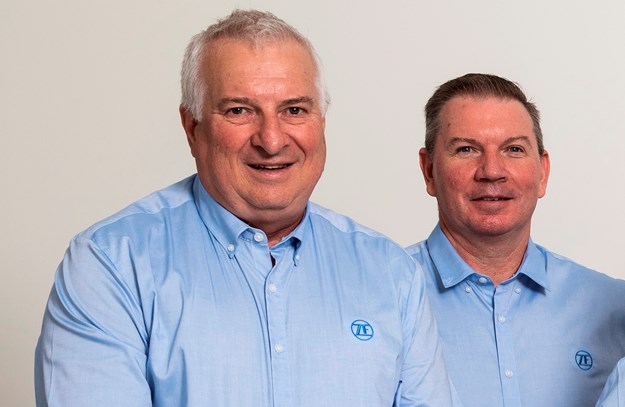 (L-R) Gary Bain - ZF head of OE/OES Oceania and Shane Trenbath - ZF Technical Services manager, members of ZF Oceania Leadership Team.
ABC: Hello Gary and Shane. Thanks for joining us. Firstly, could you please give a brief rundown of your careers and experiences in getting you to these roles at ZF here in Australia?
GB: Great to catch up! I have been with ZF in Oceania for 26 years and I have been leading the OE/OES side locally for quite a while now. Previously, I was with a global leading diesel engine manufacturer for nine years and before that I also worked for a major heavy duty market leading truck manufacturer and a crane manufacturer.
ST: I started my career in public transport, completing my early studies as an apprentice with State Rail at a time that was possibly the perfect foundation for the start of my career at ZF. At the end of that apprenticeship, I had gained experience working across rail, passenger ferry and bus. I joined ZF in 1990, more or less three years after it opened here in Australia as a wholly owned subsidiary of ZF Group. I was very fortunate to join ZF at that time and benefited from the opportunities that came with its rapid growth. I moved quickly from pure technical roles into management and have held various responsibilities over the years, mostly pivoting around the service and technical components of the business.
ABC: What do you see as the benefits and problems with e-mobility from a bus perspective and how can these be bettered and overcome?
ST: I honestly don't see any problems, only benefits and opportunities! Transitioning our city bus fleets to zero emission is a no brainer. Aside from the very obvious environmental benefits, city buses are perfectly suited to an electric drivetrain, like rail has done so for so many years. The big advantage of an all-electric drive is that it reduces the complexity of the vehicle drive system considerably, which brings many benefits. Our AxTrax AVE drive axle system, for example, which has the electric motors fully integrated into the axle itself, means we have not only gained the space traditionally used by the engine, transmission and drive shaft; we have eliminated the complexity that comes with those components. There are certainly still some challenges for the bus manufactures to overcome, like managing the weight of the batteries, but we are already seeing very innovative solutions emerge.
GB: And to underline Shane's points, obviously the environment will be a big winner, especially in condensed structured cities. But this also then creates other challenges, especially around charging capabilities of large fleets, so infrastructure itself becomes a critical factor, especially in terms of capital cost. This will certainly challenge the fleets over the next few years.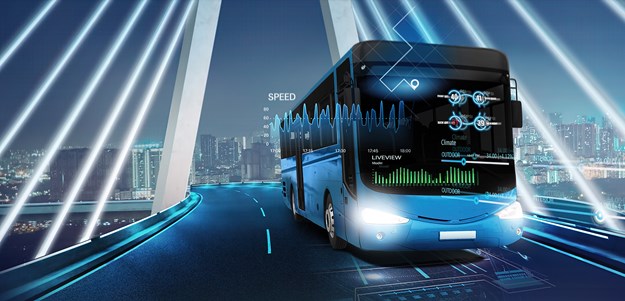 ABC: How is ZF recognising the changes in the bus and coach industry and adapting its products and services accordingly? Is there some innovation that even exceeded ZF's original expectations? And what lessons were learned through that experience?
GB: The world is changing at a rapid pace, far quicker than a lot of people thought. ZF has recognised this growing change by restructuring with a clear strategy for Next Generation Mobility and business-focused divisions and expertise in emerging technologies, not only for bus but also across all market segments that ZF participates in. It's early days in the new technologies but, as the past has proven, ZF's dedication to R&D has seen it become a leading technology player.
ST: From my standpoint, we are already on the journey of adapting our service offering, which starts with developing the technical competencies with our people that are required to support our future products. A prime example of this are our high voltage experts. In terms of product innovations, there are many examples, but the two that come to mind when considering adapting to change is ZF Bus Connect, which has already helped many fleet operators improve productivity and reduce costs though enhanced data and connectivity. Then, there is the recently announced Energy Management System (EMS), specifically designed for electric buses, which in the future can control all auxiliary units and coordinate the energy requirements of the driveline Ð to help electrically driven commercial vehicles be more efficient.
ABC: I believe ZF participated recently at Automechanika 2021, normally physically held in Frankfurt am Main, Germany, but this time it was a live online event. How did that go for the Group and what were the big bus innovations there?
ST: Yes, Automechanika was a great success with overwhelming positive feedback from customers, industry players and employees alike with engagement and reach at a high enabled through this new form of hybrid event. For ZF this year, we presented our extended 'CV' portfolio for commercial vehicles and fleet customers, following the integration of WABCO into the business. One of the great benefits of a virtual event is that so many more people can attend than what would be possible with the traditional physical exhibition approach. One of the highlights for me this year was the online training that we offered to the fleets and workshops on Day 3; the first time that we were able to provide in-depth training on such a scale to a truly international audience. 
GB: And, by the way, ZF also participated at the IAA [trade fair] only a week before Automechanika, with a focus on automated driving functions, under the motto: 'Next Generation Mobility. NOW.' This includes the new model of the ZF ProAI supercomputer, which offers the basis for autonomous driving up to Level 5. Additionally, we have also set our sights on new mobility solutions such as autonomous shuttle systems as a supplement to public transport, as well as the new Modular eDrive Kit for passenger cars to serve the demand for purely electrically driven vehicles.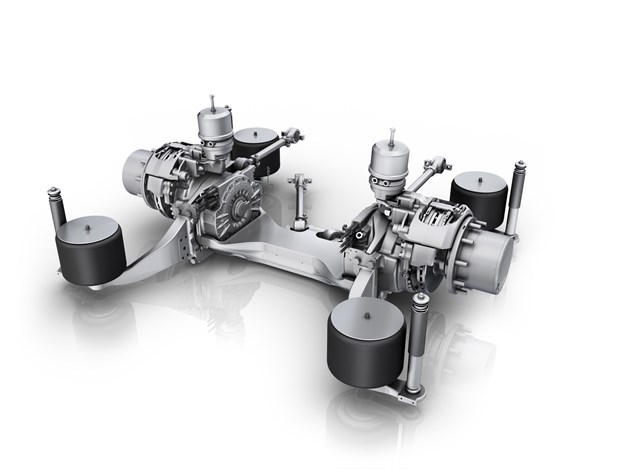 ABC: How do you see the future of transportation in Australasia and how is ZF's approach to e-mobility different to others, if at all? What can others learn from ZF?
GB: Looking into the future, without doubt autonomous vehicles are coming, with driverless buses and shuttles to certainly be a future demand. With driver labour being a major component of an operator's cost, along with fuel [diesel], having these reduced costs would certainly be attractive to any large fleet operator. Naturally infrastructure and legislation with such technology will play a major part. ZF has acquired [automated transit manufacturer] 2getthere in its future strategy for this autonomous future direction and is also involved with many other leading companies around the world to bring the future mobility vision to reality.
ST: In terms of public transport, I agree with Gary that new mobility concepts like fully autonomous electric shuttles, the so called 'people movers' and autonomous ride hailing will have a role to play, potentially complementing traditional transport modes like rail and buses. The true drivers behind autonomous driving are the mobility concepts such as 'Mobility-as-a-Service' or 'Transport-as-a-Service' [MaaS and TaaS]. These concepts will be driven by cities and city planners - players and customer segments that the automotive industry has not really paid significant attention to until recently. New mobility customers are emerging and ZF is well positioned as an attractive partner due to its comprehensive range of expertise that covers automated driving, electric mobility, integrated safety, vehicle motion control and digital competence.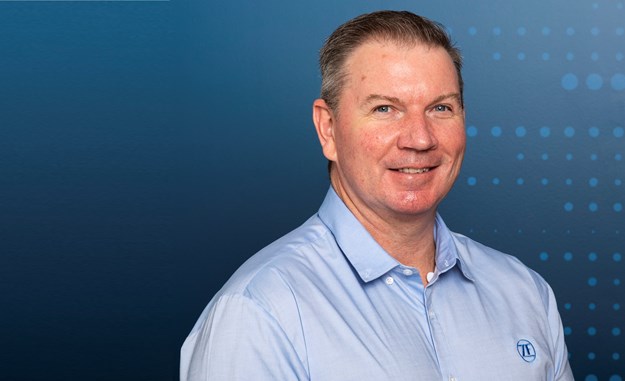 ABC: Why should those Australasian bus operators with large diesel fleets, thinking about the need to electrify them at a pace that suits and with product that works best and won't sink them into unfathomable debt, look to ZF's e-mobility range?
GB: In my own opinion, I would be looking at the overall life cost of a bus. Quality doesn't come cheap, so the initial investment may be higher but, over the term of the vehicle's life, it may be a substantial saving, especially here in Australia where buses can remain in operation for up to 25 years. The old adage "you get what you pay for" will be important in such investment decisions and this is where ZF offers operators peace of mind, being a globally leading player for over 100 years. It is reassuring to see local bus manufacturers embracing new technologies developing their own zero-emission bus platforms whilst also creating jobs and revenue locally and using quality German-designed and manufactured ZF products already today.
ST: Ultimately, governments will need to provide the incentives to those fleets to fast-track a transition from diesel to zero emission. I would like to believe that those large fleets would look very favourably towards ZEB buses that still utilise ZF drives because of the confidence they have in the quality of our products and our service, which we have demonstrated to the bus market for more than 30 years. ZF globally is already exploring the options of a conversion program for internal combustion engine-powered buses to zero emission. One possibility is to replace the existing engine and transmission with our ZF CeTrax electric central drive.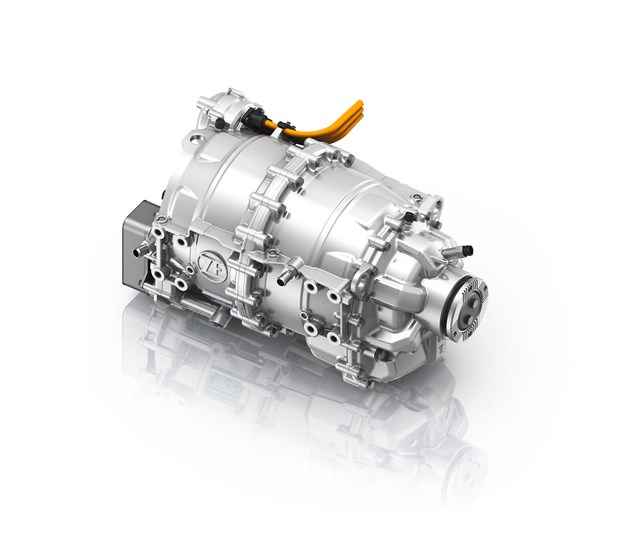 ABC: What are some of the in-development projects that ZF is working on you are most excited about and why? How will operators benefit from your products like the electrically powered hydraulic steering pump (EPHS) for hybrid and electric vehicles, the Powerline automatic transmission and new LiDAR sensors?
GB: ZF invests millions of Euros each year into R&D. Many products are in the concept stage and others re in development, many of course are kept confidential. But the released technologies on the way like EPHS will certainly improve current adapted mechanical steering systems into electric systems for chassis designers and, at the end of the day, the operators.
Powerline will fill a gap in the traditional fossil fuel market for ZF for automatic transmissions, while in other markets zero emission challenges are more complex and require a technical solution with a critical mass that can support the costs. Sensors and other associated technologies will play a greater part in the ZF strategy going forward and it's a bit early yet to determine the impact on our region.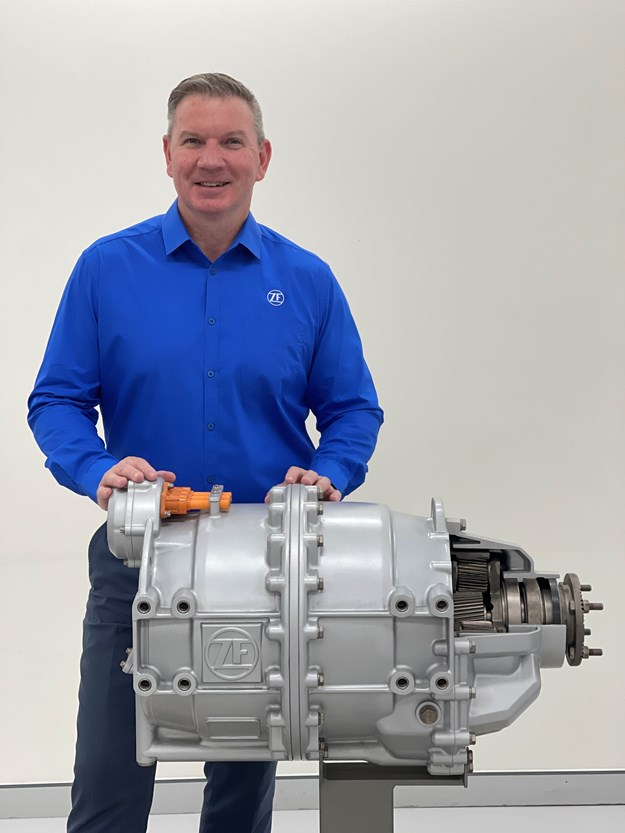 ABC: I believe ZF has a range of courses that should help technicians keep abreast of the latest e-bus and e-mobility trends and techniques. Are they just for ZF personnel or open to external participants? What is their value in real-world terms for those who enrol - and why? How can people get involved?
ST: Great questions and yes! New technologies require new expertise and ZF Aftermarket has developed a range of courses designed to address those requirements. As we roll these out globally, the initial priority for some will be our own people, closely followed by our partners, as well as active support for external participants.
One such example is the new online qualification for an Electrically Instructed Person. This training course is basically the first step and designed to raise employee's awareness and competences on how to deal with high voltage systems, enabling them to safely carry out any non-electrical work on a vehicle and ensure that high voltage components can immediately and clearly be identified, understand the hazards they pose and are familiar with the component markings.
We are also very interested to learn from local industry if there is a demand for HV Expert Level training, which is something we might offer in the future.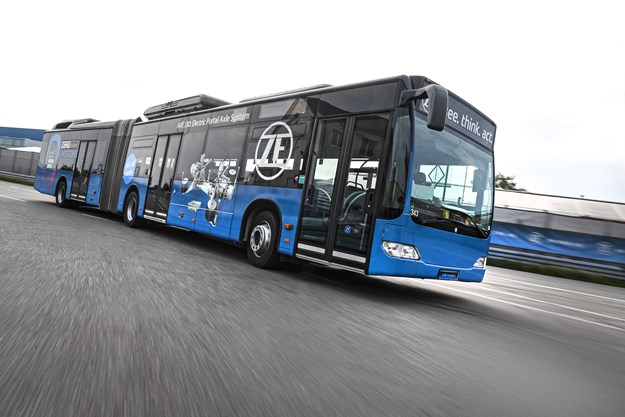 ABC: Is ZF about to dabble in charging infrastructure for electric buses and, if so, how far away would this be? But, if not, why not and is it partnering with any organisations specifically for such a capability?
GB: Anything is possible. Like I said, ZF is investing heavily in R&D for future products and who is not to say such thoughts are in consideration. At this time, however, I am not aware of such.
ST: I agree, I would not rule it out completely but it is not a focus for ZF at the moment. As charging infrastructure is only applicable for battery electric buses, it is out of the scope for our business, currently. With that being said, as we are expecting more manufacturers to look towards fuel cell electric buses in the future and ZF will support these manufacturers accordingly.
ABC: What advancement in autonomous buses is ZF most involved with on a global scale and how is that a step ahead of the competition? How do you see the roll-out and change needed to make driverless buses and vehicles as successful and safe as possible? What are the hurdles and challenges and how do we as an industry overcome them?
GB: ZF is actively involved in autonomous technology to meet global demands of the future. I can't elaborate further at this time due to market sensitivities. However, if our recently released technologies such as the ProAI supercomputer and our acquisition of 2getthere are anything to go by, the future is definitely positive. Stay tuned!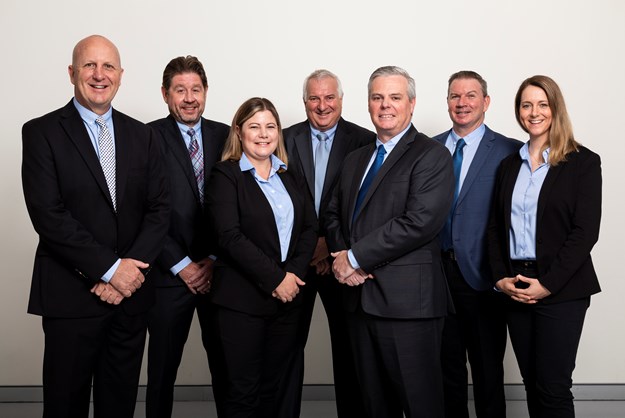 ABOVE: ZF has more than 75 team members supporting the local market. Pictured is the ZF Oceania Leadership Team.
Subscribe to our newsletter
Sign up to receive the ABC e-newsletter, digital magazine and other offers we choose to share with you straight to your inbox
You can also follow our updates by liking us on Facebook.