QUEENSLAND PARK GETS ICONIC BUS FAMILY NAME
---
AN EAST BRISBANE park has been officially named after an iconic local bus family, which has been in business for nearly 100 years, 66 of them based near the park, event organisers have announced.
On Saturday, 25 September 2021, Brisbane City Council (BCC) officially unveiled the naming of 'Watt Park' after one of Australia's oldest bus families.
The ceremony was attended by more than 70 people including local Brisbane City councillor Fiona Cunningham, Chair of Council's Finance and City Governance committee; councillor Ryan Murphy, chair of Council's Public and Active Transit committee; Barrie Watt, managing director of Watt's Bus and Coach Works; and Nick Wilson, president of the Queensland Omnibus and Coach Society (QOCS).
BCC named Watt Park after the Watt family because they have been in business for almost a century and owned and occupied this particular property at 5 Wellington Road for 66 years, organisers explain.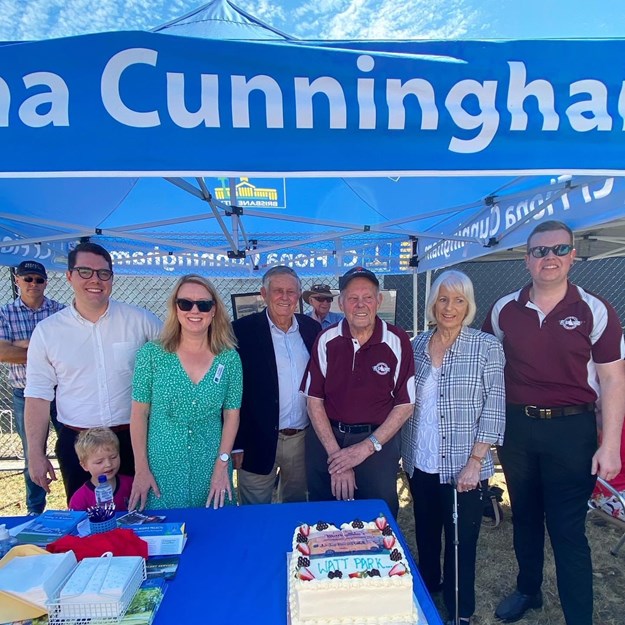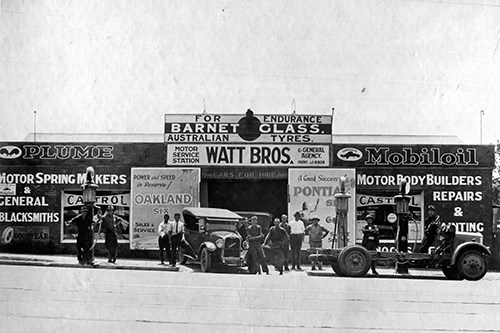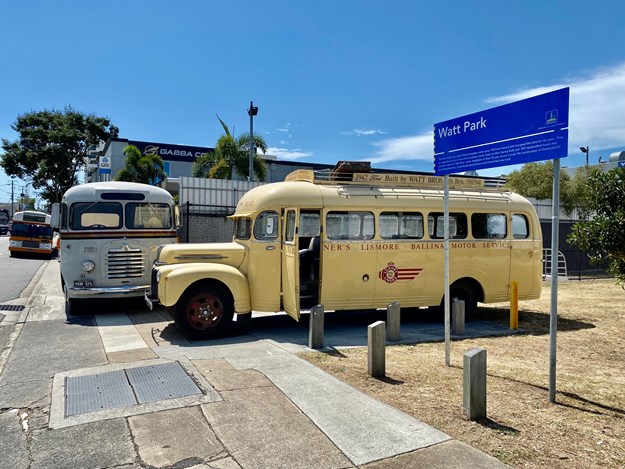 HISTORY LESSON
During 1923, John Watt - a master blacksmith and carriage builder - relocated from Upper Coomera in the Gold Coast hinterland to establish 'Watt Bros' at Woolloongabba with his three young sons: Jim, Jack and Sheriff. They initially operated out of premises in Stanley Street (opposite the post office) before a second premises was established nearby at 5 Wellington Road from 1938.
The Wellington Road factory became the sole premises of Watt Bros after World War II, the family confirms.
Watt Bros built their first bus in February 1928 for the Taringa Bus Service in the western suburbs of Brisbane. From this initial vehicle, the Watt Bros went onto manufacture more than 500 buses and coaches before sale to Custom Coaches.
The Watt Bros not only specialised in the construction of buses, but also other automotive bodies such as trucks, ambulances, hearses and even a tow truck, the company confirms.
Renowned for their quality wooden-framed buses that lasted decades, the bulk of these were manufactured for operators throughout Queensland and northern New South Wales.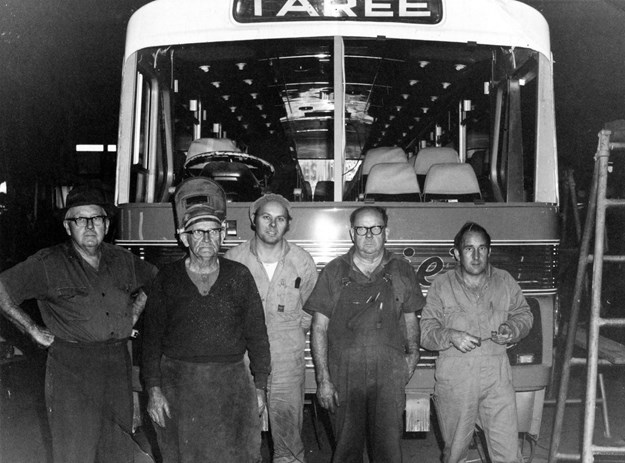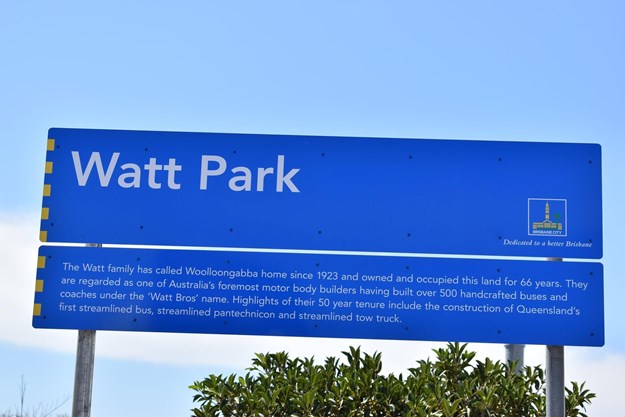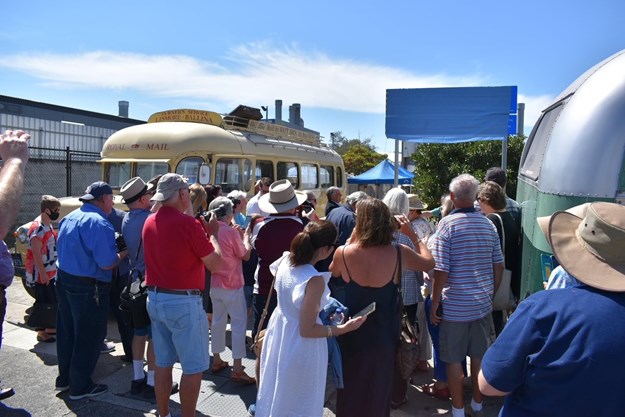 CUSTOM CONNECTION
In 1955, Watt Bros formed an association with Cycle Components Manufacturing Company (later renamed Custom Coaches) in New South Wales to supply steel sub-assemblies for their body framework, with steel-frame construction gradually and successfully replacing the timber-frame units for which they were renowned, QOCS confirms.
Later the brothers decided to retire and sell the business as a going concern to Custom Coaches, effective 1 July, 1973.
The last Watt Bros bus was built for Ritchies Bus Service of Taree, NSW, in May that year. However, this was short lived after the floods of January, 1974, badly damaged the factory resulting in Custom Coaches closing its Queensland division.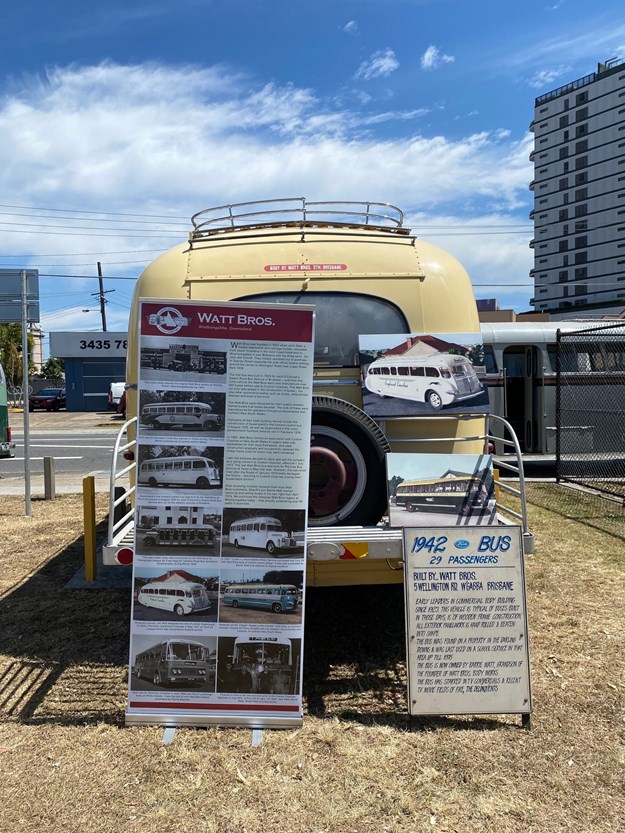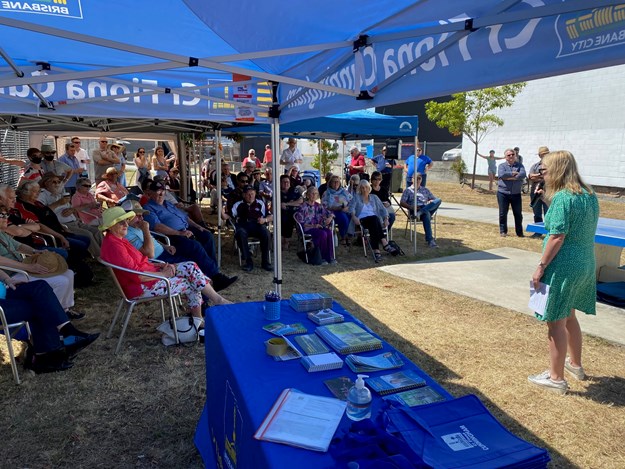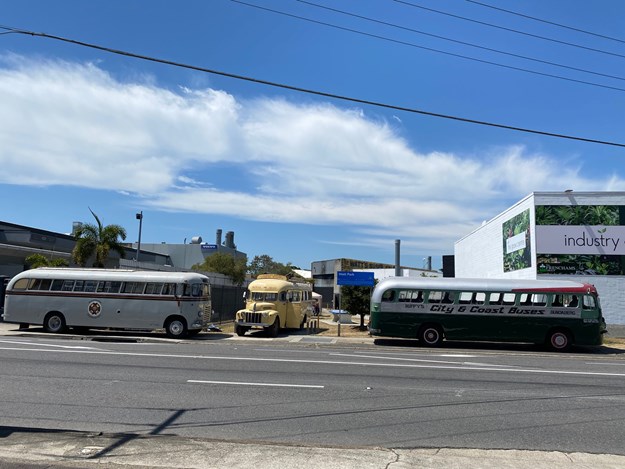 NAME LOYALTY
After receiving multiple requests from loyal Watt Bros customers, Sheriff's son Barrie Watt started repairing and selling buses in his own right from April, 1974. Barrie continued to occupy the Wellington Road premises until September, 2005, when the buildings on this land were destroyed by fire in an arson attack.
The Wellington Road property sat vacant for several years until it was resumed by Brisbane City Council in June, 2012, and developed into a park during 2016.
In January, 2019, QOCS president Wilson lodged a petition with BCC on behalf of the Watt family requesting the council name the park 'Watt Park' to recognise their significant contribution to the bus industry.
In November, 2020, the council officially approved the renaming of the park to 'Watt Park' at the request of councillor Fiona Cunningham, with an official unveiling ceremony taking place on Saturday, 25 September, 2021.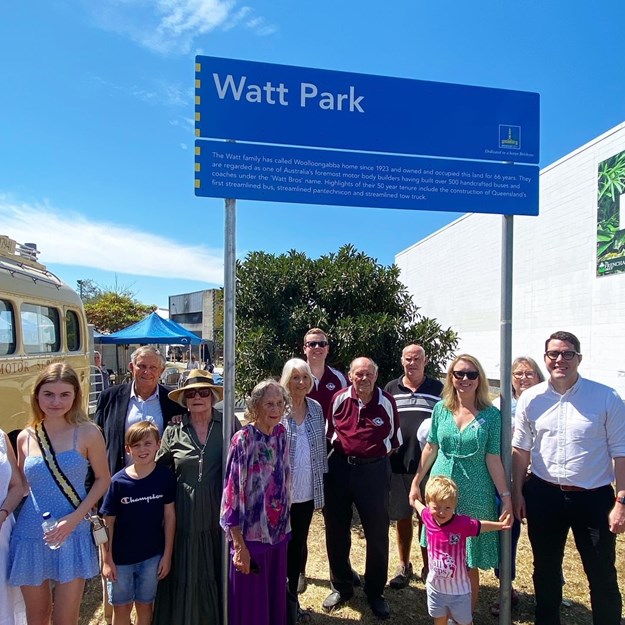 Subscribe to our newsletter
Sign up to receive the ABC e-newsletter, digital magazine and other offers we choose to share with you straight to your inbox
You can also follow our updates by liking us on Facebook.