HIGH-VOLTAGE BUS SAFETY EXPERIENCE HIGHLIGHTED
---
WITH THE INTRODUCTION of high-voltage bus systems in Australia, Volvo Bus is reinforcing its experience in, and focus on, safety - especially with its newly launched BZL electric chassis, it reports.
As Australasian state and 'regional' governments and operators move to convert their bus fleets to electric in the coming years, Volvo Bus Australia (VBA) is across the inherent challenges that come with operating these vehicles – it has successfully run its hybrid tech locally, it reminds - and the increasing importance of ensuring safe and effective operations, the company explains. 
This electric technology incorporates a range of new operational factors including high-voltage cables, batteries, electric charging interfaces and energy storage – requiring a long-term strategy to ensure extensive understanding on the way these vehicles are built, operated and serviced, it says. 
This will be essential to securing the safety of not only bus drivers, passengers and road users in general, but mechanics and emergency service workers who will encounter these high-voltage systems, it explains. 
"The nature of these electric buses requires an understanding of the way high-voltage vehicles are built, operated and serviced, and we are fortunate to have built up real experience within the e-mobility space to support these needs," said Mitch Peden, general manager Volvo Bus Australia. 
"High-voltage systems are nothing new to our dealers, technical support staff and operators, who have been running our hybrid products for 10 years now in Australia.  
"Volvo Bus was the first company to run electrified vehicles in Perth, Adelaide, Brisbane, Newcastle, Wollongong, Port Stephens, Latrobe Valley and Melbourne, as our hybrid fleet continues to grow around the country – making us well equipped to support the safe transition to these new vehicles."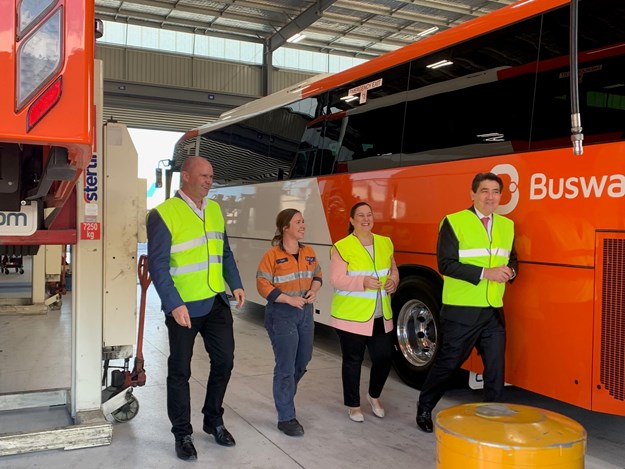 E-BUS TRAINING 
VBA is committed to implementing safety in and around electric vehicles and its recent partnership with TAFE NSW, to develop a new range of specialised safety industry-based courses – due for official release in January 2022 - is testament to this, it explains. 
These short courses will be specific to the introduction of electric buses in Australia to help mechanics upskill and work safely with industry-leading bus technology, it adds. The courses will also help others as they encounter these new products in a variety of areas including: assembly of a new electric bus; servicing the vehicle in the workshop; driving the high-voltage-using e-bus; and managing emergency service responses if required. 
Beyond safety training, VBA is prioritising the integration of safety measures directly into electric vehicle DNA, it says. 
That is, in addition to VBA's traditional vehicle safety measures, the BZL has been designed to incorporate technical safety measures specific to high-voltage systems. On a passive level, this will be integrated into battery protection and internal sensors and software to detect vehicle safety threats, it confirms.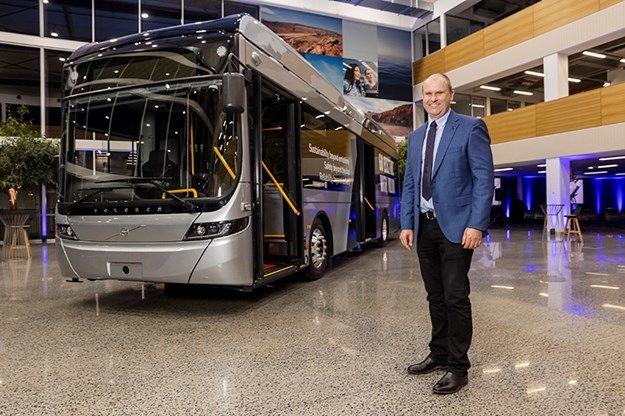 GLOBAL STANDARDS 
The BZL's high-voltage interlock loop (HVIL) will also be integral to providing safety in ensuring that high voltage is securely contained in the energy storage system (ESS) whenever access is required into vehicle high-voltage systems, Volvo Bus explains.  
The BZL also features a safety-conscious vehicle profile, with both sub-floor protection and design protection, which will also help to maintain vehicle integrity, it adds. 
"While we now have ADR regulations and general guidance on electric commercial vehicles, we want to close the gaps through our innovative bus design and high-voltage training," said Peden. 
"Just meeting what's required in Australia has never been our approach; using the highest global standards and focusing on safety is part of our DNA.  
"It's not only the bus itself. It's the whole system that the bus operates in. It's the drivers, technicians, passengers and - on occasion - emergency response staff that must have their safety assured at all times.  
"We have completed numerous risk assessments now – on the depot, the route, the operation – [and] what we see is that every new project needs to be considered on its merits and we are working hard to ensure this. 
"Our business partners expect the Volvo team to ensure we bring the highest safety standards to market with our products and services. 
"Following the launch of the Volvo BZL Electric, we will be inviting new partners also to 'quality assure' their investments and learn more on how Volvo safety standards can help their businesses - and ensure safe operation for those working in and around the new vehicles."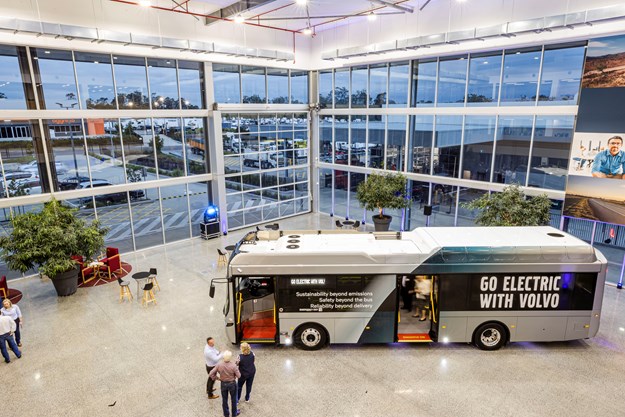 ABOUT VOLVO BUS 
Volvo Buses is one of the world's leading bus manufacturers, with a strong focus on vehicles and systems for long-term sustainable public transport, it says.  
Its product range includes complete transport solutions, city buses, intercity buses and tourist coaches, as well as services in financing, vehicle servicing, vehicle diagnostics and traffic information.  
Volvo Buses is part of Volvo Group, one of the world's leading manufacturers of trucks, buses and construction machines, as well as drive systems for marine and industrial applications, it explains.
Subscribe to our newsletter
Sign up to receive the ABC e-newsletter, digital magazine and other offers we choose to share with you straight to your inbox
You can also follow our updates by liking us on Facebook.