BUS-REPAYMENTS RESPITE REMINDER DURING PANDEMIC
---
SCANIA AUSTRALIA'S bus finance department is reminding its customers to seek the company's flexible support, tailored solutions and open communication avenues, if needed, during pandemic-induced difficult times.
According to the company, in supporting bus and coach customers in good times and bad, Scania Finance Australia took immediate action at the start of the Covid-19 pandemic to help sustain its customers hard-hit by lockdowns and the dearth of inbound tourism.
With schools and borders closed, entertainment shut down and airports deserted, school and charter bus operators found their cashflow evaporating almost overnight, it confirms.
Living up to the company's core value of putting the customer first, Scania Finance demonstrated exactly what it means to have a financial business partner who is supportive in those good times and bad, it explains.
Scania Finance Australia's Commercial Finance manager Craig McFadyen says during the past 18 months the business has supported around 25 bus customers by rescheduling payments over three-month periods.
"Thankfully, the vast majority of these customers are now finding their way back to work. We recognised the dangers for their businesses very early on and through contact with them, initiated by us or by them, we discussed options to enable them to retain their vehicles and give them some hope that their businesses would survive," said McFadyen.
"We made it as easy as possible for them to apply for this assistance, and taking advantage of this facility will not impeded future borrowings prospects with Scania Finance," he added.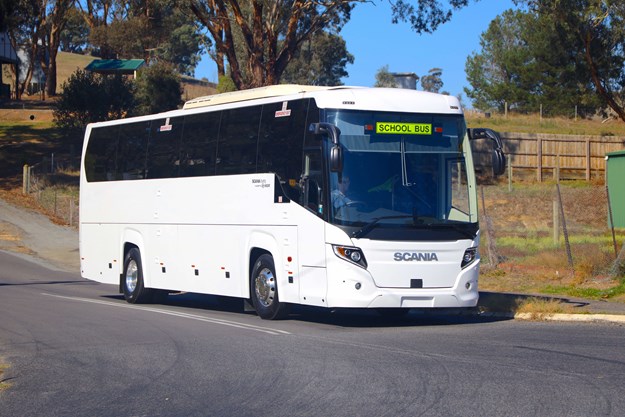 DOING IT TOUGH
"During 2020 we were able to zero out their repayments for up to three months and, in some cases, we continued this activity for a further few months," he continued.
"Some operators were able to move to payment on an interest-only level for a short time, before reprising their normal payments.
"Obviously Covid-19 has been a very distressing and unexpected development that none of our customers planned for, and it was our focus to stand by our customers through the difficulties presented by the pandemic and subsequent lockdowns," he said.
"Scania Finance is a global business partner to many bus and coach operators, and as hard as it may be to believe our experience in Australia was far from the worst the Scania bus business experienced," McFadyen explained.
"So, there was no question that we would be able to step-in to offer some respite on repayments for businesses doing it tough.
"We have proven that we're here to help our customers as much as we can, to survive in these difficult times," McFadyen stated.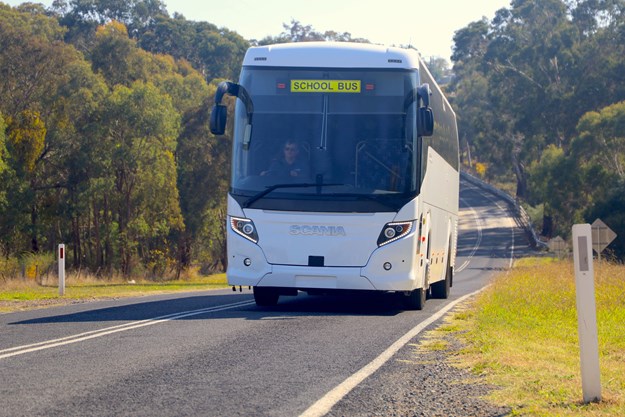 BUS LIFELINES
"In South Australia, we have seen customers getting back to normal as school has returned and some charter work has recovered. In other states some operators have tried to diversify their businesses - for example, into rail replacement - but again the unpredictability of the lockdowns has had a negative effect," McFadyen outlined.
"During the past 18 months we have been health-checking our customers, and to let them know that we are here if they need us.
"Customer response has been exceptionally positive, unsurprisingly, given the very personal nature of many of these family owned and run businesses, and the lifetimes of effort they have put into evolving them," McFadyen said.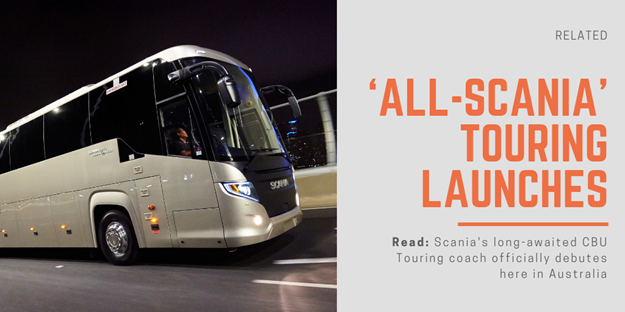 BESPOKE APPLICATIONS
Scania Finance is focussed on tailoring finance packages to suit each customer's situation, just as much as the Scania vehicle offer can be individually tailored to the operator's needs, McFadyen explains.
"We're able to offer attractive interest rates and flexible structurers using our dedicated business development managers in each state, so we're able to cover the entire country," he said.
"We work with body builders and our Scania salespeople to ensure our customers get the best possible financing product that suits their need.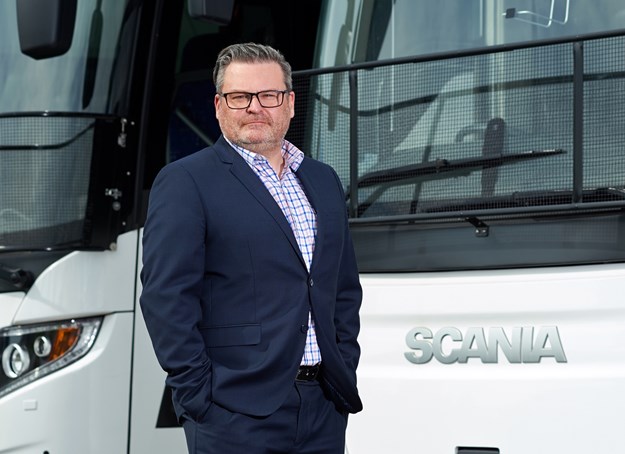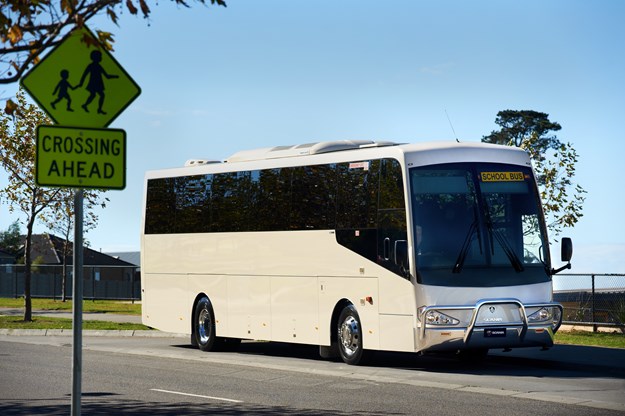 GLOBAL SUPPORT
"In good times and in bad, we support our customers' businesses as much as we possibly can," commented head of Sales, Scania Financial Services, Joakim Ewers.
Scania Financial Services services 63 Scania markets globally through a network of 1,200 employees, it confirms.
Over the past year and a half, Scania Financial Services globally has offered a lifeline to many bus customers in need, adjusting the payment plans for customers financed by Scania, it states. Compared with banks and other financial suppliers, Scania's representatives are proven experts on bus and coach financing, as Ewers explains:
"For a conventional bank this kind of financing is a relatively small part of their work; for us it is core business.
"We know the market, the product and its value, and together with our global Scania dealer network we are very close to our local customers, so we are familiar with their daily challenges."
Ewers adds that no matter in the world where a customer contacts Scania, the company's representatives always strive to be straightforward and quick to respond.
"We want to make it simple and smooth for our customers, to integrate everything from financing and insurance and vehicle delivery to repair and maintenance into a 'one stop shop' for them."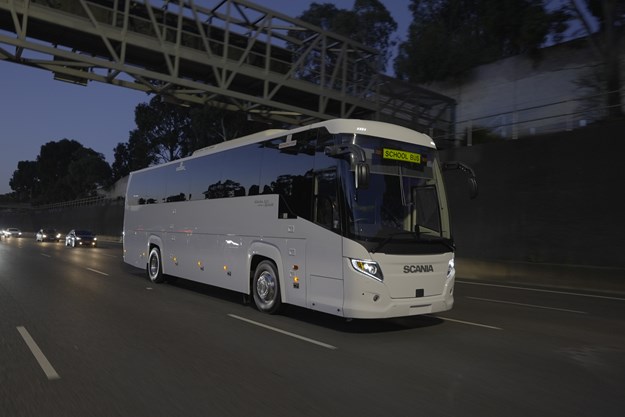 UPTIME FOCUS
Scania's offer within financial services has gradually expanded over the years, though the purpose of its solutions remains unchanged: "…to make vehicle ownership easy by offering leasing, financing and insurance based on each customer's needs and abilities," the company states.
The two key offers are tailored financing that suits any customer's business plan and budget, whether they are buying one vehicle or expanding their fleet and insurance, providing efficient claims handling and replacement vehicles when needed, it adds.
"The core of our insurance offering is uptime," Ewers said.
"A coach is ultimately a company on wheels. Vehicles need to be back on the road as soon as possible after an accident, and loss prevention services can help to avoid an accident in the first place.
"The entire Scania organisation – from Scania Parts, Scania Assistance and our claims support service, to our workshops and insurance specialists – stands ready to get the vehicle repaired with minimal fuss and paperwork."
Recommending a certain package of services to a particular customer is ultimately all about understanding their day-to-day operations, including what Ewers describes as their "pain points".
"We always tailor the services to each customer's particular needs and possibilities," he explained.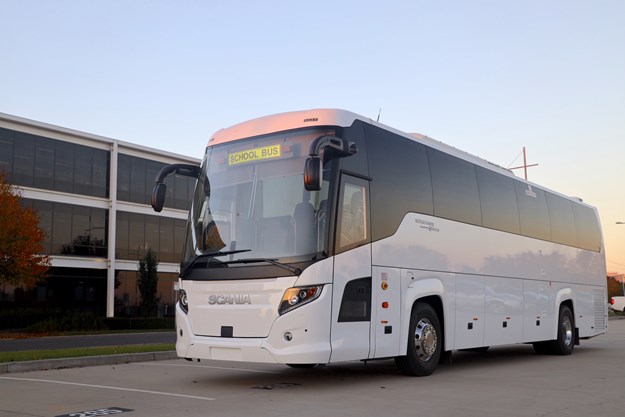 IN BRIEF
Scania Financial Services include:
· Financing – such as an operating lease, financial lease, and loan agreement;
· Insurance – such as cover for physical damage to the vehicle, motor third party liability, fleet (linked to the vehicle); gap and credit life (linked to the contract);
· Flexible contract schemes can be added to the package, such as repair and maintenance.
Scania Financial Services in numbers:
· Active in 63 countries.
· Around 1,200 employees.                           
· Around 5,400 buses and coaches financed.
· In 2020, Scania Financial Services financed 24 per cent of global new bus and coach sales, plus a substantial additional volume that was facilitated in cooperation with external banks, it confirms.
Subscribe to our newsletter
Sign up to receive the ABC e-newsletter, digital magazine and other offers we choose to share with you straight to your inbox
You can also follow our updates by liking us on Facebook.