ABC ISSUE 410 – OUT NOW!
---
There is a lot of cool bus-related product coming onto the global market, localised stuff too. Spoilt for choice?
Rummaging around for that last silver coin, to contribute to your mate's silver coin, just to afford the phone call to his mum to come pick us up after spending all of your hard-earned school holiday savings playing video games in a 1980s 'pinnie parlour', was the absolute definition of 'a good day out'. At least it was back then...
As a kid, particularly in that era, computer gaming was still in its infancy - or starting its emergence out of it, depending on how you see it - so  'playing the pinnies' was just the absolute priority for budding gamers back in the day.
The intent was to go see a movie; I'm sure many of you have been there. Summer holidays in Sydney, no school 'til next year, you've saved up all your birthday money given in good faith by loving friends and relos so you could 'buy something worthwhile' -  and for all the world of hoping and trying you know you were going to blow that wad of cash in 2.5 hours max playing video games instead. Or more.
Twenty cents a game. Then it became 40c. Gold dollar coins became the 'new normal' over the years - the evil, tyrannical [expletive here] as inflation kicked in. And I'm sure we all might have dipped into the home 'chump change' coin collection here and there, with parents eventually wondering, 'Gees, is there a hole in this thing or what?'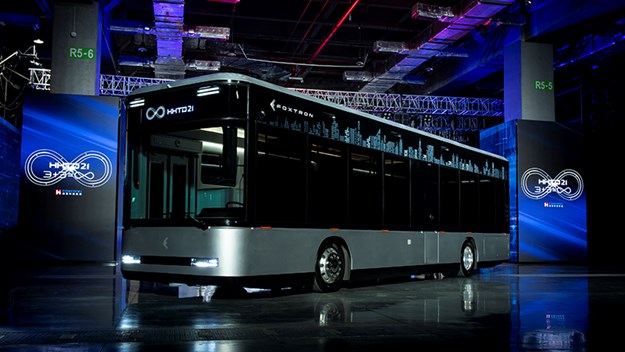 In my defence, there was method to the madness; unbeknownst to me, or my parents at the time, I would eventually, older and wiser, end up working at Nintendo. In Germany. True story.
The GFC, before it was even known as the GFC and which affected Europe at the time even more so than Oz, I recall, forced my hand to pay bills and I landed a gig over there not even knowing what I had applied for. And it was some of the best years of my life.
Aside from walking around Frankfurt sensing - resonating even - like I'd trodden those streets before, being a games tester at such a big electronics icon on 'the other side of the world' was pretty cool.
Weird ... but cool.
I look to now, and though tech giants dabbling and merging into the automotive world is nothing new, to hear Taiwanese electronics giant Foxconn - contract manufacturer of all things iPhone, PlayStation, Nintendo and X-Box these days - has recently debuted its own 'futuristically funky' electric bus.
As part of a trio of EVs launched from Foxconn, it was the bus that caught the eyes and reminded, even more so, how rapidly the electro-mobility space is changing - and from all manufacturers, traditional bus and vehicle or not.
I'm no gambling man, but I'll put money on the greatest advances on the automotive e-evolution may well just come from 'outsiders' looking in. Sometimes, you have to remove ego-driven experience to realise you 'know nothing' before you even have a chance to 'learn something'.
Years' long in-car Bluetooth pairing frustration may well just have irrevocably put wheel-driven transport on big tech's radar, big time. All of it.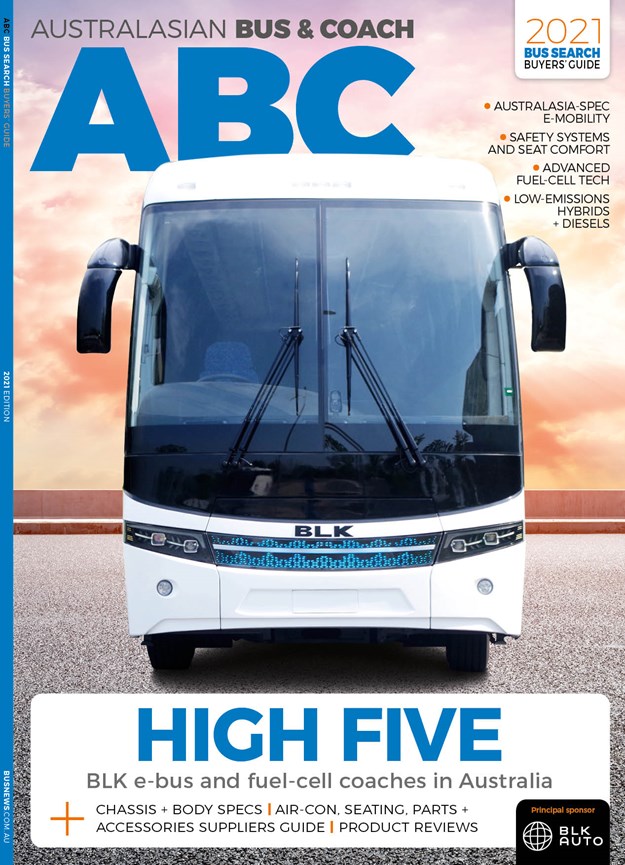 A HUGE MONTH
Way too much has happened this month for the liking. New premiers, political investigations (Hey, even I get invited to the online viewings occasionally ;) ) and closer to home we pumped out our annual Bus Search 2021 magazine.
If you haven't got yourself a copy of this useful industry tool - a quick reference guide, as it were - then do yourself a favour and do so.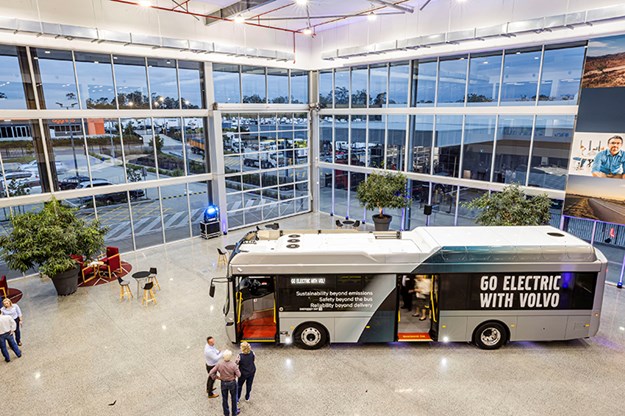 COME ON IN
This issue, ABC puts to bed a story that has been a long time in the planning, let alone in the making. And that's not just from our perspective. You see, Volvo Bus tackled the issue of when - and how ... and for whom - to bring in an electric bus to Australia, so that patience for 'Ovlov' bus fans has been rewarded with its new BZL electric bus chassis officially launched recently.
The BZL graces our cover this issue, matched to an austere and sweet-looking Volgren e-bus body.
As the first Volvo e-buses into Australia - and with the BZL e-chassis intended for Australasia overall - it's a key product choice for bus operators given Volvo's bus market leadership here, in Oz at least.
With a well-established reputation, and being the first of the Euro 'full' e-chassis to land here, it will be interesting to see to what extent brand loyalty steers its electro-mobility campaign. Read more on pages 40-47.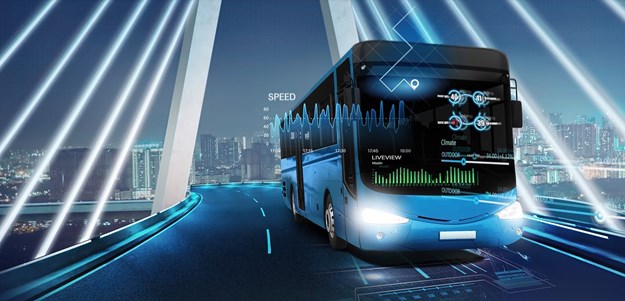 Also in this issue we have a great interview with two key representatives from ZF Oceania's Leadership Team. ABC got to exclusively 'pick the brains' of OE expert Gary Bain and technical guru Shane Trenbath about why Australasia, in terms of e-mobility, is on the right track ... or are we not? Check that out on pages 48-56.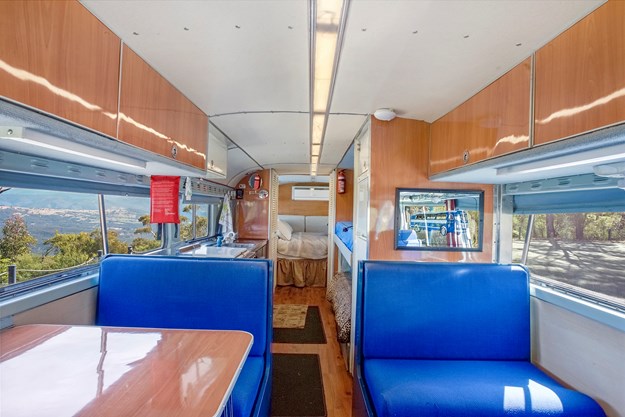 On the complete opposite end of the time spectrum, we test drive a stunningly retro-cool 1958 Ansair Flxible Clipper, which lives up in the NSW Blue Mountains, mostly. Check it out on pages 56-64.
I know people will query why such 'old metal' is in the magazine while all this 'new stuff' is kicking about, but you have to remember the Australian bus industry is equally adaptive to new tech just as much as it is endearingly stubborn about its history and the bus product that shaped it. Bless.
After all, what was that Forrest Gump saying about 'life being a box of chocolates' and 'not knowing which one you were going to get'?
Think of each issue of your beloved ABC magazine just like that.
Actually, who am I kidding? It's always the bleedin' Turkish Delight.
Until the next thrilling instalment...
Subscribe to our newsletter
Sign up to receive the ABC e-newsletter, digital magazine and other offers we choose to share with you straight to your inbox
You can also follow our updates by liking us on Facebook.