FRENCH E-MOBILITY PIONEER GAUSSIN TO ENTER AUSTRALASIA
---
AN EXCLUSIVE 20-year deal will see French turn-key electric and hydrogen airport and ports transport-vehicle specialist Gaussin distribute its products in Australia and New Zealand via Nexport Pty Ltd (Nexport), the companies announced this morning.
Australian e-mobility expert Nexport and the French EV engineering company Gaussin Manugistique have established this strategic partnership to distribute battery EV and hydrogen vehicles throughout Australasia via a A$16 million (€10 million) joint venture, they confirm.
It will result in Nexport assembling Gaussin vehicles locally in Australia to, "…accelerate the transition of government and industry towards zero-emissions," it states.
The partnership comes relatively soon after Nexport announced a supply agreement to bring a range of Alexander Dennis Limited (ADL) zero-emission BYD-driveline buses to the Australian market. It also has an solid relationship with Foton for its hydrogen bus technology.
Headquartered in Paris, France, Gaussin is a technology and engineering company that designs, assembles and offers zero-emission, smart and connected vehicles for freight transportation and people mobility to enable off-road and on-road applications, it explains.
With more than 50,000 vehicles worldwide, Gaussin enjoys a strong reputation in four fast-expanding markets: port terminals, airports, logistics and people mobility, it adds.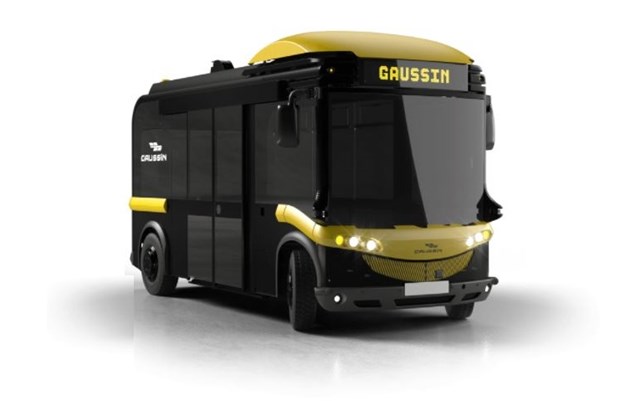 NEXT STEPS
Under the agreement, the companies will set up an Australian joint venture to locally assemble and supply Gaussin's range of zero-emission vehicles to local industry participants and governments in Australia and New Zealand, they state. This strengthens Nexport's capabilities, which will now include procuring, assembling and supplying a range of zero-emission vehicles, it explains. Both parties are in favourable discussions to progress next steps, they explain.
Nexport will locally manufacture Gaussin's portfolio of zero-emission prime movers, airport transporters and refuellers, electric buses, hydrogen-powered generators and a range of other vehicles, it confirms. The local company is actively searching for property sites to establish a state-of-the-art 16,000m2 manufacturing facility in Sydney – an initiative expected to create a minimum of 100 new zero-emission related jobs, it estimates.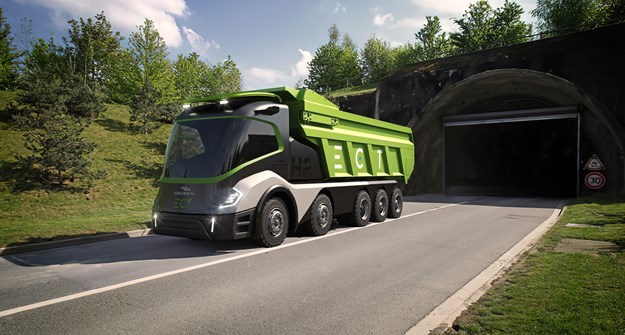 ONGOING TRADE
Nexport CEO Michel van Maanen said: "We are delighted to have secured this agreement with a well-respected leader in the EV sector and one that has an established and proven track record."
"We have been negotiating this partnership over many months and it reflects the fact that trade between Australia and France is ongoing.
"Discussions with Australian state and federal governments regarding the transition to zero-emission has been favourable, and we will continue to proactively engage as this initiative progresses.
"This agreement will create a large number of jobs in Australia and helps to establish a local manufacturing base and capability for the growing EV sector.
"We are assessing a number of sites to establish this manufacturing and logistics facility in Sydney.
"We look forward to providing regular updates as the partnership evolves," van Maanen explained.
In a joint statement released recently, Gaussin clarifies that for some time it has been, "…assessing opportunities for expansion into Australia and New Zealand and Nexport has the necessary scale and financial backing that gives us confidence in the partnership."
"Despite recent macro events, trade between Australia and France is still very active and this partnership is clear evidence of this," it added.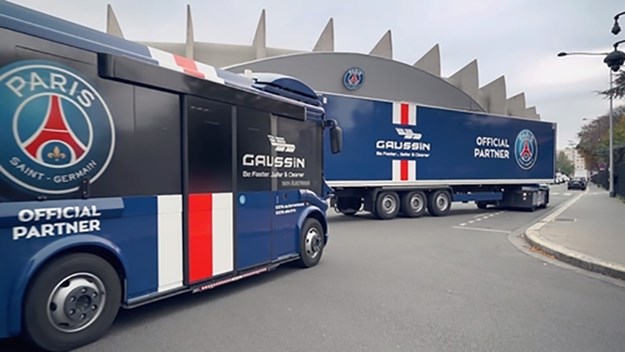 ABOUT GAUSSIN
Gaussin is an engineering company that designs, assembles and sells innovative products and services in the transport and logistics fields, it states.
Its know-how encompasses cargo and passenger transport, autonomous technologies allowing for self-driving solutions such as Automotive Guided Vehicles (AGVs) and the integration all types of batteries - electric and hydrogen fuel cells in particular, it adds.
The group has developed strategic partnerships with major global players in order to accelerate its commercial penetration: Siemens Postal, Parcel & Airport Logistics in the airport field, Bolloré Ports and ST Engineering in ports and Bluebus for people mobility, it confirms.
In October 2019 the group won the World Autonomous Vehicle Transport Competition "Category leader" - "Better energy and environmental sustainability".
Gaussin has been listed on Euronext Growth in Paris since 2010, it explains.
Subscribe to our newsletter
Sign up to receive the ABC e-newsletter, digital magazine and other offers we choose to share with you straight to your inbox
You can also follow our updates by liking us on Facebook.