BUS MANAGEMENT CHANGE AT IRIZAR AUSTRALIA
---
BREAKING: A leadership change at European coach-body distributor Irizar Australia will see ex-Iveco bus stalwart Steve Heanes now head up the Spanish manufacturer here following Daniel Castro's promotion to Irizar USA, the company reports.
Effective as of 13 September, 2021, current Irizar Australia managing director Daniel Castro will leave his position to join Irizar operations in the United States as the new director.  
Castro has a Bachelor's degree in mechanical engineering and has recently concluded his Master's in business administration at the Melbourne Business School.  
"I am proud to be part of the history of Irizar in Australia since day one of this market, initially as sales and technical support for our previous sales representative and, since 2013, as the managing director of our operation" said Castro, who devoted 17 years of his career within the Irizar group. 
"Watching a market start, helping to remove the hurdles [out] of the way and see a brand reach strong recognition is a long cycle that not many professionals have the chance to follow," he explained. 
"I was blessed with that opportunity in Irizar", he stated proudly to ABC magazine (www.busnews.com.au), highlighting his strong links to Australia. 
"Throughout the past eight years, my family and I have created strong roots in this country, having adopted the 'Aussie' nationality and lifestyle. Leaving all this behind is a mixture of feelings; It's very sad personally, but I'm looking forward to the new challenges in a new country," Castro concluded.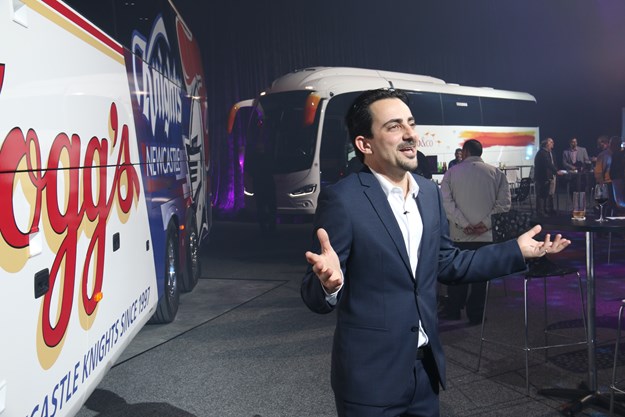 NEW BLOOD 
To continue and progress a successful strategy in Australia, Irizar Group has appointed Steven Heanes as its new managing director.  
Heanes - a well-known professional in the Australian bus industry, with more than 20 years' experience - brings to Irizar, "…a very matured view of the market, adding the knowledge and network Irizar needs to keep growing," the company explains. 
"A career spanning 37 years in the commercial vehicle sector, starting at the workshop floor and progressing through to senior management roles - which covered various parts of the commercial vehicle industry - has given me a good understanding of what is required to deliver good service to the customer, but also what a customer expects, which I believe fits very well with the Irizar values," Heanes stated. 
"I am really excited about joining the Irizar family and growing the business further. 
"Irizar has become a strong player of the public transport sector and has been very innovative in its offerings to the market. 
"One innovation is the R&M packages for the body and AC; it's challenging enough for customers to think about the capital expenditure, but when it comes to the maintenance costs that is even more difficult. 
"Customers who are working on fixed contract rates can now be confident knowing the exact cost of the body and AC over the life of the vehicle and or contract – and, when bundled up with chassis R&M, it's an absolute winner," Heanes explained.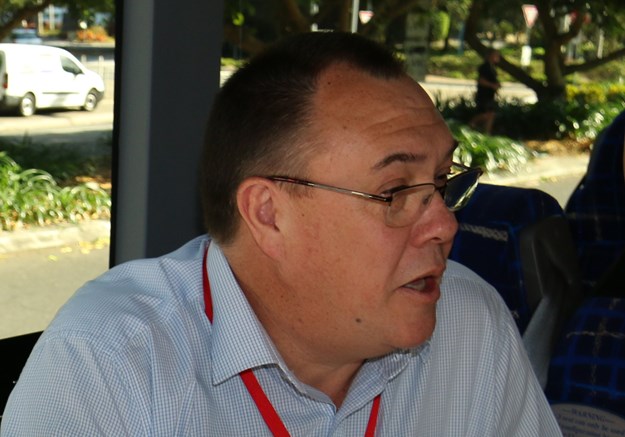 KEY SOLUTIONS 
With Heanes joining the team as leader, it complements the long-term strategy of Irizar Australia in this market, according to the company. 
"We are very glad that Steven Heanes has accepted to join Irizar," said Rafael Sterling, Irizar Group Global CEO. 
"His experience with the various bus and coach associations and his capacity of building relationships are strengths that we value a lot within the Irizar Group. 
"Steven has the skills and experience to strengthen our brand in the market by continuing the 'customer-centrism' strategy and the development of turn-key solutions," Sterling explained.
Castro added: "Steven Heanes is not a stranger to Irizar Group; he has visited our factories with customers and our relationship goes back more [than] 10 years.  
"Indirectly, Steven was always a contributor to our success. 
"With Steven taking on my position, I will leave Australia with peace of mind knowing that our customers and our team will be in very good hands," complimented Castro.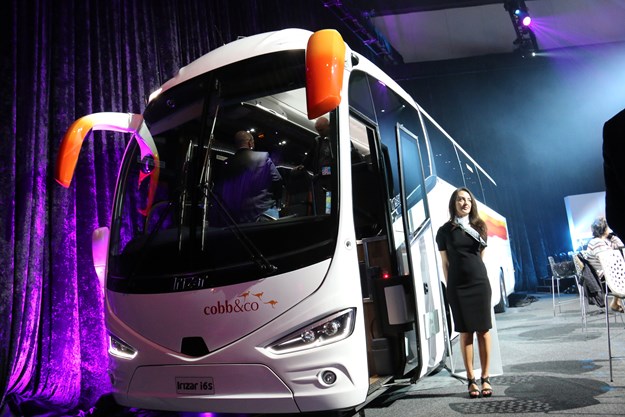 IRIZAR IN AUSTRALIA 
It has been eight years since the Irizar Group decided to change strategy and establish its own operation in Australia, it explains.
Since then, the brand has established strong relationships with customers and chassis manufacturers; has delivered product to the major bus operators in Australia; and had double-digit growth for the past four years, acquiring an astonishing 25 new customers per year on average, it confirms, finishing 2020 as market leader with 23 per cent share for diesel-powered buses and coaches in Australia. 
Other innovations were on the service side of the business, it explains, with Irizar Asia Pacific becoming the first manufacturer to match the service routine of the chassis suppliers, partnering with the OEMs on resource and mining (R&M) contracts for body and air conditioning service.  
Proving the success of the Irizar brand strategy here in the past eight years, in 2021 it will reach its milestone of delivering 1000 vehicles into the Australian bus and coach market, the company confirms.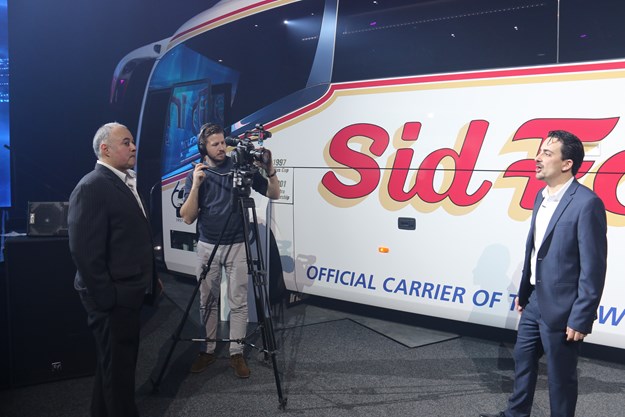 ABOUT IRIZAR 
Irizar Asia Pacific is the subsidiary of Irizar Group for Southeast Asia and Oceania, based in Australia. 
The group has 132 years' experience building transport vehicles and servicing its products, plus manufacturing and delivering solutions for electro-mobility: electric motors and generators, connectivity and power generation, it explains. 
Initially set up in North of Spain, the Irizar Group expanded into more than 92 countries around the world. The group is now a conglomerate of 13 production plants located in Spain, Morocco, Brazil, Mexico and South Africa, and has added its own R&D centre in Spain. 
Building more than 3500 buses and coaches per year, Irizar is a reference for design, technology and comfort, it states. 
In addition to strong commercial and administration teams, Irizar has a factory-trained group of technicians based in four different Australian states. Its mobile service team services major fleets working on express contracts and mining contracts, it adds. 
Irizar's philosophy for work is to eliminate the day-by-day issues of an operation, managing the assets (buses and coaches) of the customers and allowing them to focus on their business strategy, it says.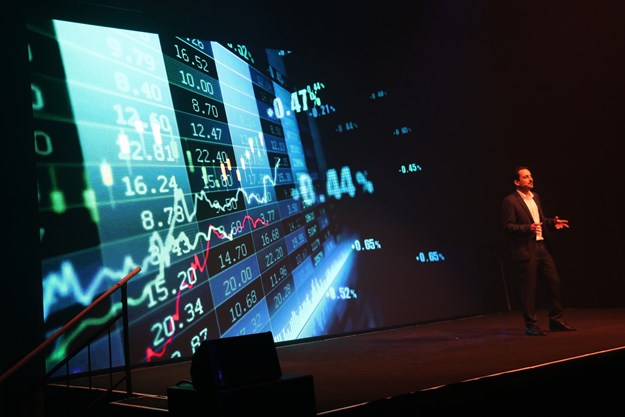 Subscribe to our newsletter
Sign up to receive the ABC e-newsletter, digital magazine and other offers we choose to share with you straight to your inbox
You can also follow our updates by liking us on Facebook.