AUSSIE VOLVO-VOLGREN BUS PARTNERSHIP CELEBRATED
---
PERHAPS A FITTING NOD to a business partnership more than 40 years old, the first four Volvo BZL electric bus chassis soon debuting in Australia will wear locally made Volgren bodies, the companies have announced.
As Volvo Bus marks its '50 years in Australia' milestone throughout 2021, the company is reflecting on its long-term bus partnerships that have delivered decades of customer success, highlighting Volgren recently via its initial BZL e-bus production run.
Volvo Bus Australia (VBA) and Volgren have a working relationship dating to the late-1970s - and as VBA prepares for the launch of the Volvo BZL electric chassis this September, it's now confirmed the first four units will be products derived from its relationship with Volgren.
This long relationship began soon after Volvo Bus entered the Australian market in 1971, establishing itself as a reliable Swedish bus chassis manufacturer. Volvo Bus then approached now Aussie bus industry icon Ken Grenda in 1977 - at the time the principal of Grenda Corporation in Dandenong, Victoria - to discuss becoming a chassis distributor.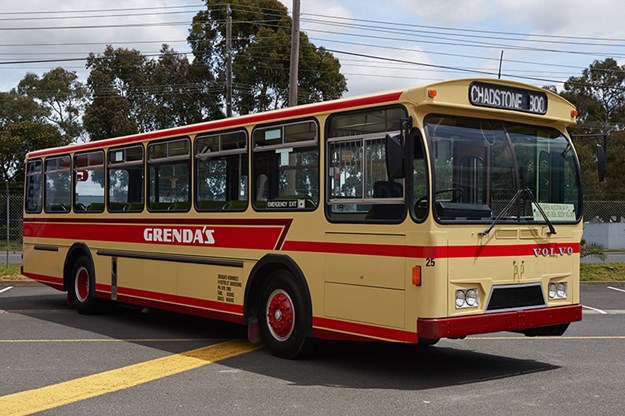 Whilst historically Grenda had deployed American and British buses, it soon recognised the potential of Volvo's reliable European chassis and, consequently, Grenda and Volvo Bus marked the beginning of their partnership, Volvo explains.
In turn, this partnership inspired the birth of Volgren – an amalgamation of the words Volvo and Grenda. The new partnership also saw the beginning of a new link with Hess, a Swiss company that specialised in building extruded aluminium bus bodies; Volgren would use Hess materials to fit bodies onto Volvo chassis, they explain.
With key relationships established, VBA would release its first complete bus with Volgren in 1979, a B58 mid-engine Volvo chassis with a sturdy Hess aluminium body, built by Volgren.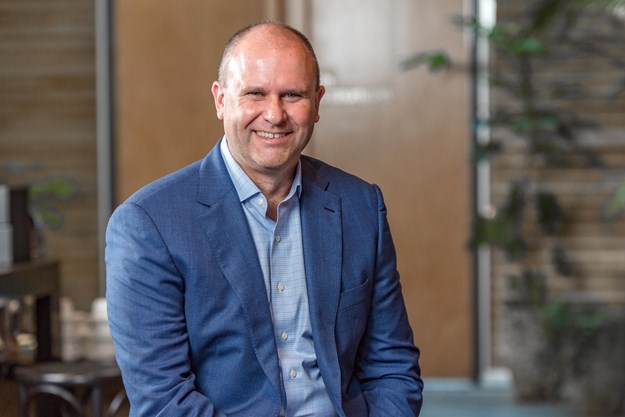 JUST THE START
This B58 marked the first of many complete Volvo buses with Volgren bodies that would enter Australia's bus fleets, Volvo confirms.
Ever since, these buses have had their bodies built locally across the country in Eagle Farm, Brisbane; Dandenong, Victoria; and Malaga, Perth; as part of Volvo and Volgren's commitment to supporting local manufacturing.
"As we reflect on our 50 years in Australia, VBA is grateful to have had Volgren play such a big part in our journey," said Mitch Peden, general manager Volvo Bus Australia.
"As a trusted business partner since the late-'70s, we couldn't be more thrilled to have our first four Volvo BZL electric chassis units fitted with Volgren bodies.
"It is the joint dedication of the people at VBA and Volgren to delivering safe, reliable and sustainable solutions to our customers that has enabled successful ongoing partnership over the past 44 years - and we look forward to seeing what we can further achieve together in the future," Peden stated.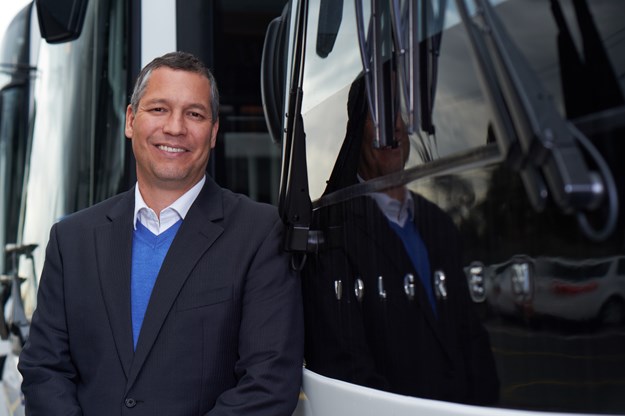 SHARED VALUES
Since the beginning, Volvo and Volgren have shared similar values and principles, with Volvo's values of quality, safety and environmental care running parallel to the mission of Volgren, which has enabled them to remain trusted and reliable business partners, dedicated to delivering customer success, they state.
The shared dedication to these values has also allowed Volvo and Volgren to collectively achieve positive business outcomes, in supporting various large government fleets over the years, including The Public Transport Authority of Western Australia, Brisbane City Council, State Transit Authority of New South Wales and a large number of private operators nationally, they confirm.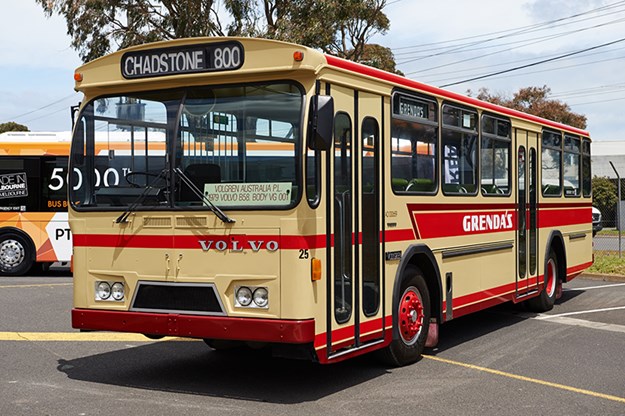 Thiago Deiro, Volgren CEO says he was exceptionally proud of the partnership with Volvo, which is one of the longest and most productive in the history of the Australian bus industry.
"It's a partnership built on mutual respect and trust," Deiro explained.
"We have been prime contractors for each other on massive projects – some of the biggest and most important supply contracts in Australia.
"We know that we can count on Volvo and they can count on us," he stated.
Deiro says it's also a partnership defined by its openness.
"We are companies eager to learn from one another. The Volvo and Volgren engineering teams, for example, liaise with each other on a daily basis – I know they have certainly met with that kind of frequency during the 'Volvo BZL Electric' e-bus project," he explained.
"When you work with Volvo you work with a team that is responsive to discussion. They are a company open to different options, to alternatives and changes that make the end product better.
"We believe we offer the same to them," he concluded.
Subscribe to our newsletter
Sign up to receive the ABC e-newsletter, digital magazine and other offers we choose to share with you straight to your inbox
You can also follow our updates by liking us on Facebook.