ABC ISSUE 409 – OUT NOW!
---
It might not be directly visible at times, but there's still lots of vested interest and dividends in buses and 'moving people'.
Norm nailed it! He was right all along. Norm who, you may ask?
A flashback: depending on your age and where you grew up, if you were around in '70s Australia and watched enough TV, you'd know Norm.
The 'Life. Be in it' health campaign was a curiously addictive series of cartoon commercials broadcast to a catchy, 'boppy' tune that aimed to encourage as many Aussies as it could to get involved in sports – which, in turn, meant life.
To what extent was it successful? Only those who may have improved or extended their lives by being healthier because of it will truly know – that is if they even credit it or remember it.
Star of the show was a beer-bellied 'average Aussie male' called Norm, who contagiously inspired his family and greater community, in theory, to get off their backsides and be more active, reaping far greater health and happiness benefits.
I sit here now with my own lockdown-induced belly thinking it's going to take more than short nightly walks of the dog and a few impromptu starjumps at the fridge to 'get this ship back into shape'.
Looking back, those advertisements were government-sponsored, I'm sure – but as the years endured (and I'm still around … just) I couldn't help wonder why such great health messaging wasn't continued in some similar form (kids love cartoons and good health should start early, right?) throughout the decades here in Australia?
Whether it's what we eat and drink, or what medicines we need – or don't – surely the value of our immune system upkeep, for the masses, has been underplayed?
And I'd imagine we really need good ones now more so than ever…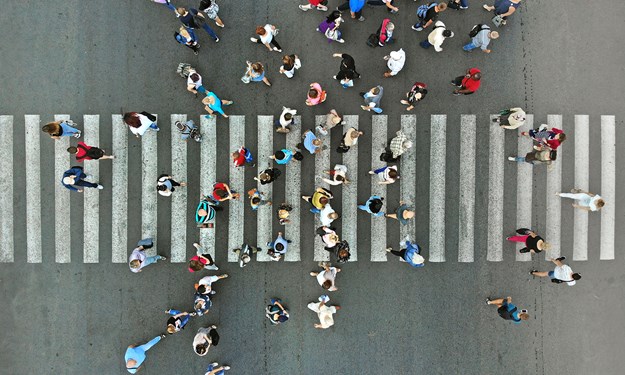 STATIC ENTERTAINMENT
On that note, what a month lockdown's been with all sorts of stuff on the telly – not much else to do. From people dangling and falling from military planes to hours of virus case graphs and figures each day, to travel cooking shows on repeat. Actually, cooking shows aren't too bad even the third time around. Mmmm…
But I guess that's why reading bus stories is such great escapism (Like that one? ;) ).
It's been a bumper month with all things bus – and even I was intrigued by the local and global investment into key bus 'brands' recently. A good thing? A bad thing?
Opinions will be split depending on how, and if, people and parties are affected by it, but even sitting on the 'bus fence', it does indicate that bus and public transport is of massive interest to someone. And that means growth. Exciting times, indeed.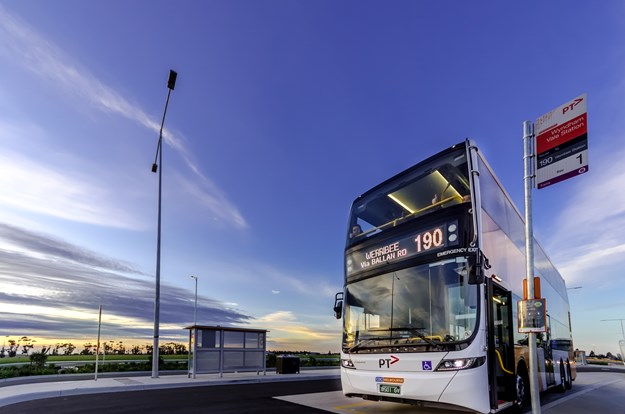 WITHIN THESE PAGES
In ABC magazine Issue 409 you'll find enough bus fodder this month to get the little hairs on the back of your neck tingling and twerking. On the cover this time is a bus that's intended for a very noble cause: kidney dialysis treatment for patients while they are away from a hospital situation. And that means they get to travel somewhere for some quality of life because the bus comes to them.
Run by charity Kidney Health Australia (KHA), this particular custom-refurbished 2001-model Volvo B12R with NCBC body is to replace an ageing bus doing vital dialysis work in NSW as part of the Big Red Kidney Bus (BRKB) team.
Bus industry notable Coachworks in Queensland – now part of the huge Royan's heavy-vehicle collision repair group – did all the amazing custom work on the bus to turn it basically into a mini hospital on wheels, which, by all accounts, was no easy task and not without its pandemic-affected logistical challenges.
Check the full story out on pages 40–46.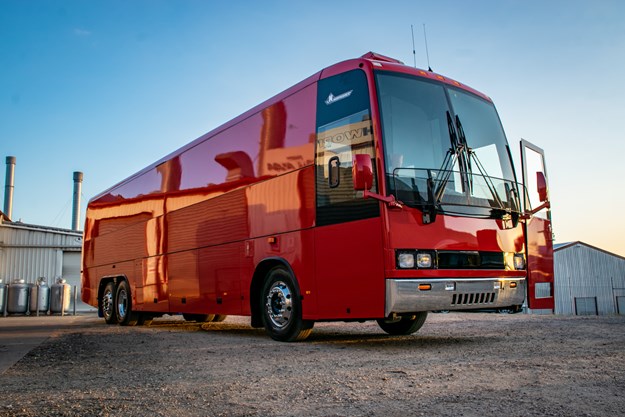 COACH TOURISM HELP
We had a good chat with Redland Bay, Queensland-based Blue Bus Tours, which, like so many companies of its type, has had to 'think on the hop' and adjust to these evil pandemic times just to stay afloat.
The Jacob family, who own and run Blue Bus, is perfectly adept at knowing exactly what their travel customers want and are doing a great job – all current situational things considered – to keep their business running. But, like many, they could do with government help. Not so much specifically for just them, but for the industry as a whole. Travel vouchers, anyone?
You can check that full story out on pages 48–54, so grab a cuppa and get stuck in for a good read.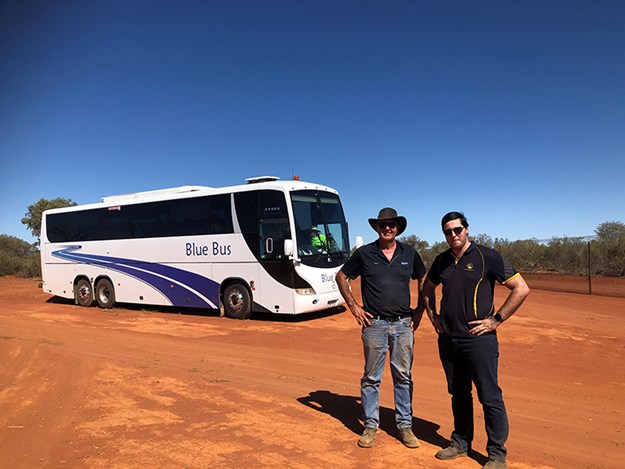 NEWS AND VIEWS
Also inside is a great news round-up and what a bumper month it's been!
Aussie Sealink/Transit Systems joined the ASX 200; CDC Australia is expected to float on the ASX by year's end; global investment firm KKR has effectively bought out iconic Kiwi bus operator Ritchies; and Auckland Transit is picking up some ADL-BYD 'XL' sized e-buses.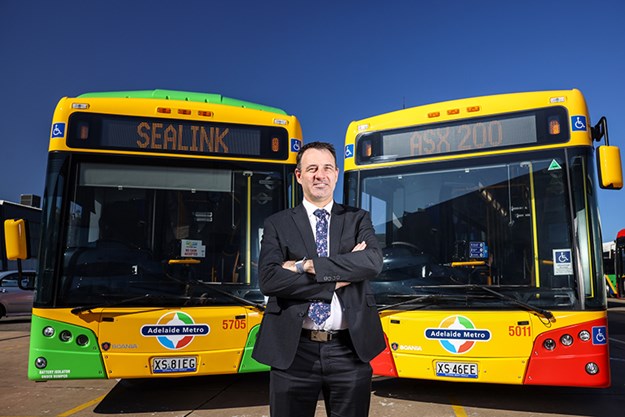 Speaking of e-buses, on the local front, Bustech's supplying 16 of them – locally made on the Gold Coast – for Queensland's first ever 'fully electric' depot, while Custom Denning in Sydney is supplying the NSW STA with 10 buses for use at its Waverly depot – which converted its CNG capability for e-bus use. The latter story just missed our print magazine deadline and will be in the next one – but this, and much more, is always available on our website www. busnews.com.au, of course.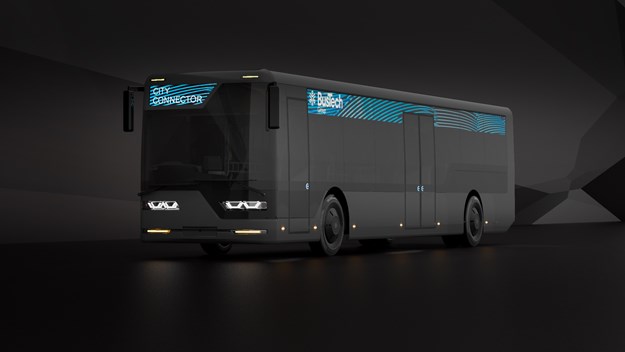 Gatherings? We got there, finally. TasBus 2021 was a great time by all accounts even though – taking place under the shadow of interstate outbreaks – the ability for people to attend was impacted. But, while down on the numbers, it was infinitely up more in spirit, which is pretty hard to top if you've ever been to an epic TasBus event. Well done, all! You can check that one out on pages 56–59.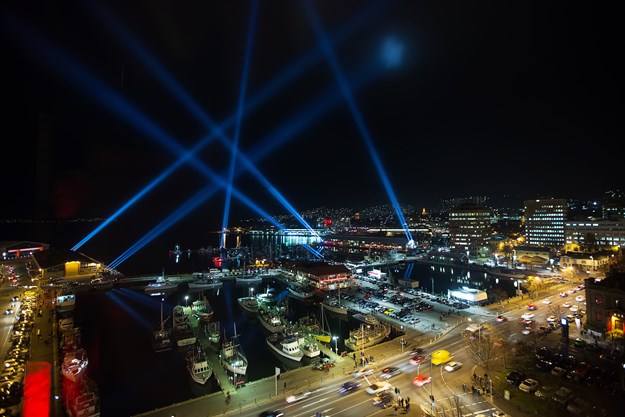 Deliveries? Same ballpark as last time, unfortunately, but given all that's going on right now, that may not be too bad. We were missing a manufacturer's data this time, so maybe it delivered 400 buses and didn't want to tell anyone, who knows? But hoping to have it back in soon.
And that was pretty much September...
Which brings me to that thoroughly uplifting, feet-tapping, finger clicking 'lockdown anthem before lockdowns were a thing' tune that goes: "I don't need sunny skies for things I have to do.'Cause I stay home the whole day long and think of you. As far as I'm concerned each day's a rainy day. So it might as well rain until September..."
Carole King, 1962 – who knew? : )
Until the next thrilling instalment...
Subscribe to our newsletter
Sign up to receive the ABC e-newsletter, digital magazine and other offers we choose to share with you straight to your inbox
You can also follow our updates by liking us on Facebook.