ABB MARKS WORLD EV DAY IN OZ
---
AUSTRALIA'S first 'fully sustainably powered' electric bus - run in South-East Queensland using solar energy sourced from 250 depot solar panels and charged via advanced ABB grid-to-plug technology – highlights today's national celebration of World EV Day, 2021.
Capturing more than 159,000kWh of local Queensland sunshine - collected on-site at Transdev's Capalaba depot each year - the full-sized e-bus is helping to engage more people in e-mobility, with South-east Queenslanders already experiencing the comfort and convenience of the 39-seat e-bus service on Translink routes throughout Brisbane and the Redlands area since early 2021. 
Key to the success in the delivery of such a service is ABB's electric vehicle charging infrastructure powering the new 39-seat e-bus service. 
According to the company, its cloud-connected digital solution for EV chargers means Transdev can remotely monitor the charging infrastructure all day and night to ensure reliable and efficient bus services. 
"Given that nothing of this scale had been done before in Australia, or New Zealand, having a supplier like ABB that had local know-how backed with international experience was essential," Transdev Australasia chief engineer Marc Cleave said.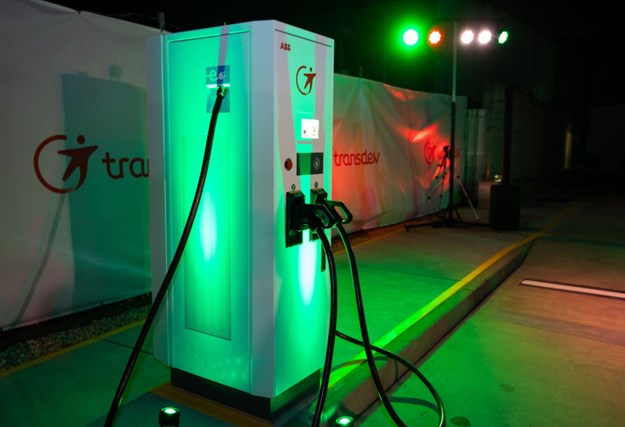 ABB Australia's E-Mobility segment lead Steven Amor, commented: "ABB is proud to be playing its part in powering the future of public transport in Australia." 
"We worked with both Transdev and Australian bus body manufacturer Volgren to develop a charging solution that would enable zero-emission transportation along the bus routes. 
"Because buses follow fixed schedules and routes, there is no unpredictability around the range," he explained. 
"The anchor decision is the bus charging strategy – because efficient recharging reduces electric bus operating costs. 
"For Transdev, ABB deployed its e-bus ready Terra 124 dual-outlet fast-charging stations that can provide a single 120kW charge, or simultaneously charge two buses at 60kW under 5 hours and up to a 300-kilometre range per charge. 
"This solution minimises downtime and improves utilisation of the busses across the planned route," Amor stated.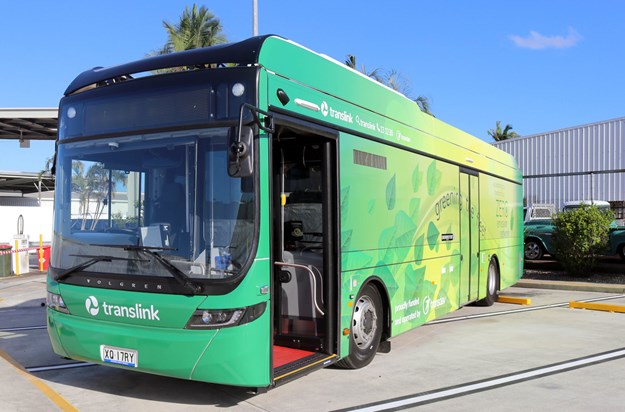 THE TASK AT HAND 
In the year to March 2021, the transport sector accounted for 17.5 per cent of Australia's emissions, according to the latest National Greenhouse Gas inventory released in August 2021.
At a time where the nation aims to reduce emissions to below 2005 levels by 2030, expanding the adoption of EVs is one of the most effective ways to lower carbon emissions, ABB explains. 
Global e-mobility leader and bus operator Transdev is addressing this by placing Australia's first fully sustainably powered full-size electric bus on the roads in SEQ, it adds. Transdev has been operating the new 39-seat e-bus to carry 61 passengers on the abovementioned Brisbane Translink routes under a two-year partnership with the Queensland State Government, the operator confirms.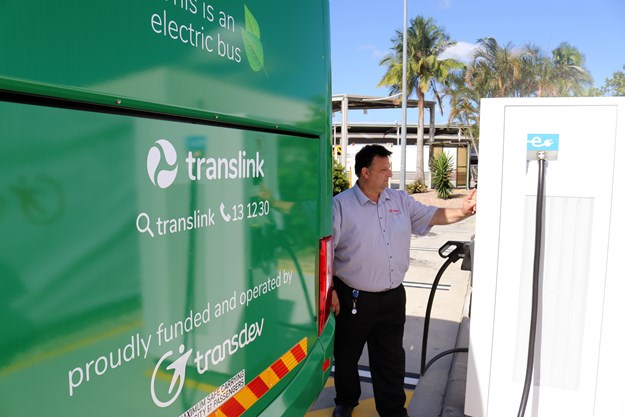 POWERPLAY 
ABB Electrification – a global leader in safe, smart and sustainable electrification, it states – and its installation partners worked with Transdev Australasia to provide an integrated grid-to-plug solution to support the operator's bid to transfer its fleet to electric use. All aspects of Transdev's Queensland depot were evaluated prior to submitting a charging proposal, including analysis of proposed vehicle specification, the number of vehicles being considered, while also accommodating for proposed future expansion of the e-bus fleet, ABB explains. 
Emphasis was specifically focused on providing solutions supporting the existing grid capacity against expected additional loads and power distribution upgrades that supported the future expansion of the charging infrastructure, it adds. Intelligent load management ensures effective utilisation of the charging investment and cost-efficient operation of the charging infrastructure of the depot facility, it states.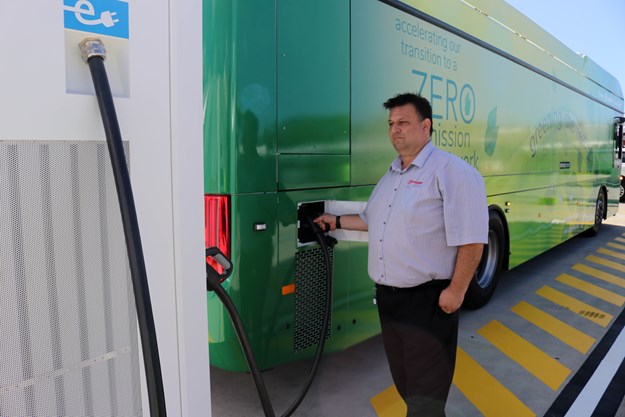 ENERGY CAPTURE 
Transdev was also looking for a digital solution that would integrate with solar-powered panels, it explains. In this regard, ABB's high-power chargers form part of the ABB Ability portfolio of digital solutions, which suited.  
These chargers benefit from cloud connectivity, which allows network operators 24-hour availability of the charging infrastructure to perform tasks remotely, such as monitoring diagnosis and upgrades to maximise charger availability and ensure reliable and efficient infrastructure, ABB states. 
"Our DC fast chargers run on the ABB Ability Connected Services Platform, which employs Microsoft's Azure cloud services to enhance uptime, scalability and operational efficiencies, as well as to provide real-time remote support services," Amor clarified. 
"ABB provides EV charging stations and critical EV charging infrastructure components, such as substations, energy storage systems, and eco-friendly switchgear.  
"These technologies are designed so that EV charging stations, once installed, will be both future-proof and scalable," he added. 
"ABB and Transdev share a similar vision around the potential of e-mobility and transportation to transform society. 
"Our common goal is to accelerate the introduction of emission-free transportation by creating an environmentally friendly bus fleet supported by a standardised, fast, efficient and reliable charging system that will serve Transdev's expanding electric bus fleet both today and into the future."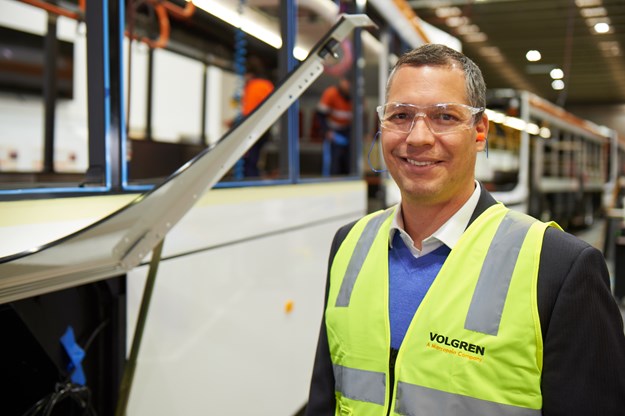 BODY WORK 
The new electric buses were built at Volgren's factory in Dandenong, Melbourne, using nearly 100 Australian suppliers and almost 90 per cent proportion of local production, the bus body builder confirms. Prolific Chinese e-bus company BYD supplied the e-chassis and the 348kW lithium phosphate battery.  
Volgren CEO Thiago Deiro says the introduction of zero-emission buses in Australia would have significant benefits for commuters, fleet operators, the health sector and, most importantly, the environment. 
"The fleet transition to electric buses that we're now seeing will play an important part in reducing transport emissions in Australia and globally, which is essential for the community in so many ways," Deiro stated. 
"Our goal is to not only make the very best electric bus bodies, but to share knowledge and be part of the solution with international partners like ABB and Transdev."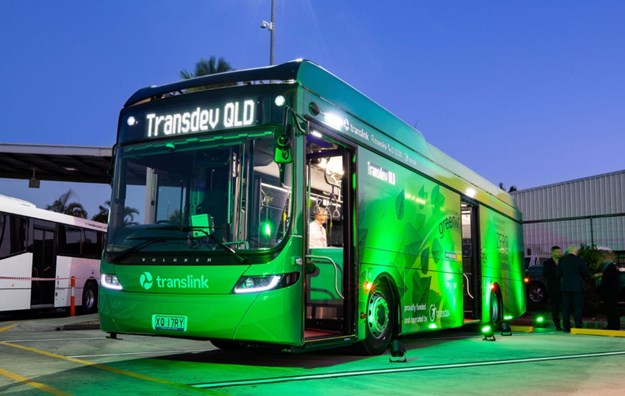 ABOUT ABB 
ABB is a leading global technology company that energises the transformation of society and industry to achieve a more productive, sustainable future, it states.  
By connecting software to its electrification, robotics, automation and motion portfolio, ABB pushes the boundaries of technology to drive performance to new levels, it adds.  
With a history of excellence dating more than 130 years, ABB's success is driven by about 105,000 talented employees in over 100 countries, it explains. 
Subscribe to our newsletter
Sign up to receive the ABC e-newsletter, digital magazine and other offers we choose to share with you straight to your inbox
You can also follow our updates by liking us on Facebook.