NSW E-BUS TRANSITION STRATEGY FEEDBACK WELCOMED
---
BREAKING: Any Australian bus industry concerns over a lack of consultation on how best to – and when to – transition to 'greener' bus transport systems may well soon be addressed in NSW, following a statement released this morning welcoming such feedback on its electric bus strategy.
Transport for NSW (TfNSW) has invited the feedback as it continues its objective to transition the State's fleet of more than 8,000 diesel and gas buses to Zero Emission (ZEB) technology to meet Transport Minister Andrew Constance's "challenge of 2030".
TfNSW deputy secretary – Customer, Strategy and Technology, Joost de Kock, says the strategy and the feedback received will help form a roadmap, and business case, for transitioning fleets across NSW in order to deliver cleaner, quieter and greener journeys for customers.
It is part of efforts to support the NSW Government's commitment to reach net-zero greenhouse gas emissions by 2050, he explains.
"The transport sector represents one of the largest and fastest growing sources of greenhouse gas emissions," de Kock stated.
"It accounts for around 20 per cent of NSW's carbon dioxide emissions with the majority of emissions from light passenger and heavy freight vehicles.
"When it comes to the Transport for NSW fleet, diesel and gas buses are responsible for almost half of our direct emissions," he explained.
"Moving to zero-emission technology is a huge undertaking, but one that is crucial.
"We want to work with bus operators, manufacturers and energy providers to gain momentum quickly and to efficiently and sustainably make this goal a reality."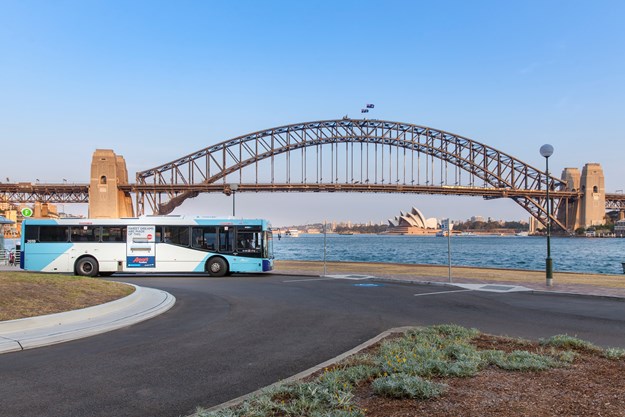 BESPOKE NEEDS
TfNSW deputy secretary – Regional and Outer Metropolitan, Carol-Anne Nelson, says the strategy would seek to address the individual needs of different regions.
"This is not a one-size-fits-all approach as every local area has their own distinct requirements, especially when you're comparing the city to the regions," Nelson explained.
"It is important that our transition plans allow for financially sustainable solutions, ensuring the right infrastructure is in the right place and we continue to deliver quality services to customers," she added.
TfNSW deputy secretary – Greater Sydney, Megan Bourke-O'Neill says the transition also presented an opportunity for the manufacturing industry.
"We've already started to work with operators on the transition with 33 zero-emissions buses already on the road in Greater Sydney," stated Bourke-O'Neill.
"At present only standard two-door single-level electric buses are available in Australia. Some areas are going to want the capacity of double-deck buses or long-distance coaches, while some will only require mini-buses, so we're keen to hear from the industry about how, and when, this range will be available for operators to choose from," she said.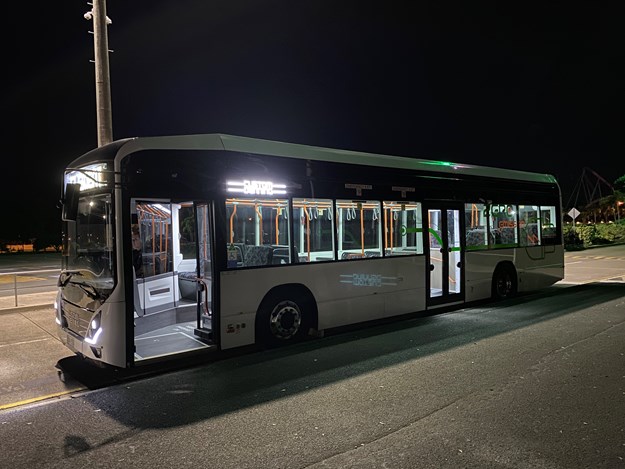 THANK GOD
Multiple industry sources nationwide close to ABC magazine have expressed delight at the move and appreciate the offer to provide feedback.
"It great news and about time, as we still have good clean Euro6 diesel product that operators want, which is still a good mix for this state and Australia, as many operators are still struggling from the pandemic and other issues at a time many feel they are 'being forced' via regulations to embrace an electric bus future," one source told ABC, who wished to remain anonymous.
When it comes to such fleet-changing decisions, others have outlined that they are happy to supply operators/governments with e-bus product and the charging expertise; technician and driver training; electricity grid blackout 'plan Bs'; plus any battery-fire prevention and awareness advice (as slim as that event may be), but as suppliers there are still factors and influences out of their control.
"Many of our customers have been with us for many, many years and we feel a sense of obligation for both their business and ours to ensure success as this transition takes place," another source stated.
"We appreciate on the surface of it all it's about votes and a cleaner environment, but if things underneath aren't sorted up front and early then maybe down the track voters won't be too impressed."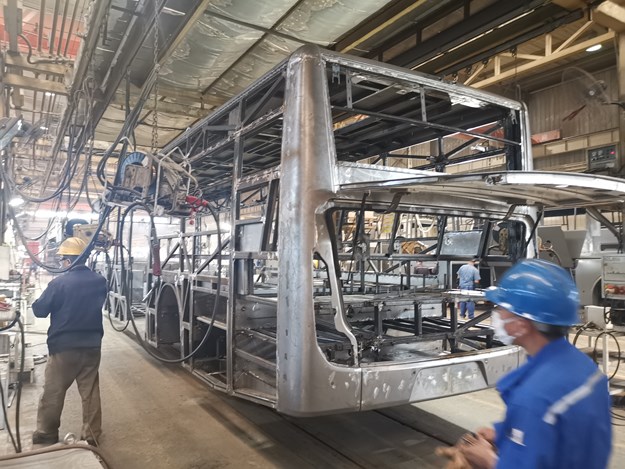 GET INVOLVED!
Transport for NSW's draft strategy can be viewed online at: www.transport.nsw.gov.au/zeroemissionbuses.
Feedback can be provided via the survey link by 21 September, 2021, TfNSW confirms.
Subscribe to our newsletter
Sign up to receive the ABC e-newsletter, digital magazine and other offers we choose to share with you straight to your inbox
You can also follow our updates by liking us on Facebook.