DRIVIN' THE DREAM – KERTON INVESTMENTS
---
OPERATOR: Trevor Kerton runs a small school bus operator service in East Gippsland, Victoria. Coming from a farming background, Kerton's move into the bus industry was a decision made out of a yearning for a new pace of life. He truly found his calling here.
Every profession has good days and bad. Some days we are chuffed just to do our job and other days perhaps not so much and keep sneaking peeks at the clock to see if it is time to go home yet. How refreshing it is to meet someone whose love and enthusiasm for their profession is borderline unreal.
Trevor Kerton is one such person. He is the owner and operator of Kerton Investments, a small bus and charter business based in Bairnsdale in the Gippsland Lakes region of Victoria.
One of the things that came across many times during our interview was Kerton's genuine admiration of people involved in the bus industry. Anyone who chats with him for more than a minute about the bus industry will be able to feel his passion.
Kerton has been running his business since 2018, having purchased two school contracts from a local bus operator at the time. He has been loving every part of this job ever since, he says.
It was quite a change of pace for Kerton when he moved into this profession, having worked in the vegetable farming industry for more than 25 years.
After deciding to move on from the farming sector, he started driving buses part-time for a while for some local operators before applying for accreditation and setting up his own business, he explains.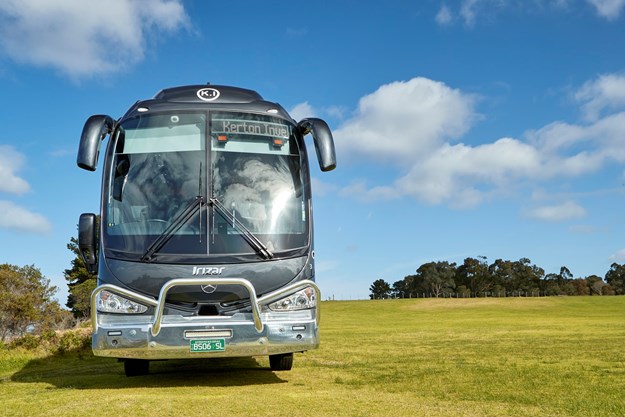 He currently operates school and charter work out of the Gippsland region, sharing the driving duties with another casual driver while managing all the operational and administration side of affairs by himself. He has three back-up drivers for support and uses the services of two local mechanics for all workshop needs.
"I entered the bus industry based on lifestyle choice after coming from a round-the-clock physically laborious profession," Kerton explained.
"I knew some people in the bus and coach industry before I started and, from what I was told, I thought it was an extremely wonderful sector to be involved in.
"The vegetable growing industry is without a doubt a great industry to work in, but my own experience in the bus industry takes the words 'loving your work' to a whole new world. I couldn't be happier.
"It is such a joy to see the camaraderie of people and how everyone here is helping each other out. The hospitality and friendliness of people involved – from chassis makers, to salesmen, to mechanics – is just fantastic."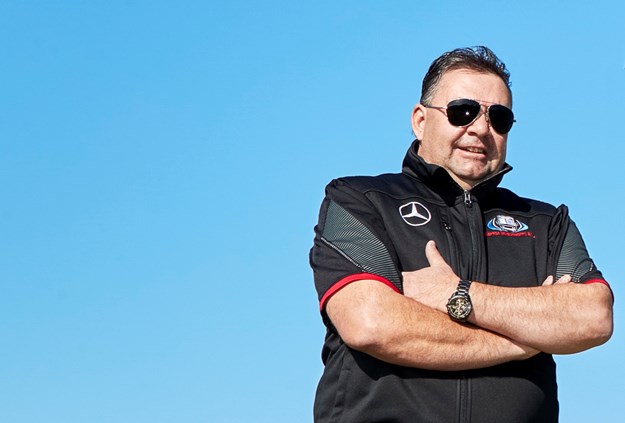 THE FLEET
Kerton currently has three buses in his fleet, including a shiny new Mercedes-Benz OC 500RF with an Irizar coach body.
The Benz-Irizar is an upgrade on Kerton's ongoing Public Transport Victoria (PTV) contract. Kerton took delivery of the new luxury coach in March and has been thoroughly impressed with its performance.
"My experience with Brad Schultz at Irizar Asia Pacific and Paul Kennedy at Mercedes-Benz Australia was exceptional," he said.
"From when we ordered the bus right through to delivery, their service and feedback was fantastic. Moreover, the handling of this bus and the smoothness of the ride is extraordinarily good. It is such a pleasure to drive it."
The Euro 5 Mercedes-Benz OM 457, six-cylinder engine delivers 264kW and 1,600Nm. The ZF-Servocom 8098 steering and the ZF Ecolife transmission combines to provide a very smooth drive, Kerton added.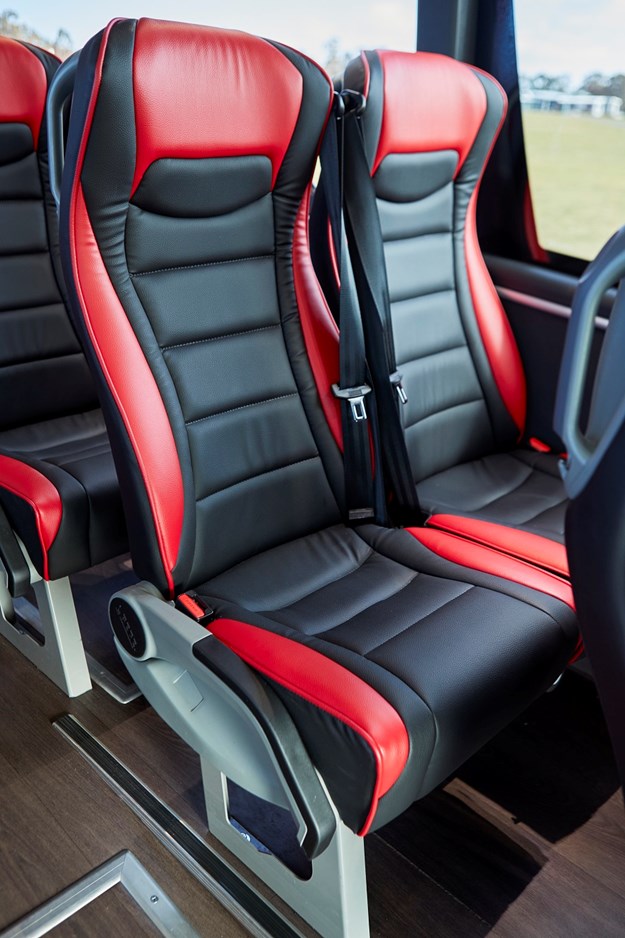 This Irizar body and Benz chassis make sure driver comfort is key, with features like adjustable seat and steering wheel, driver armrests, electric window and blinds, a microphone attached to the seat, reverse camera, internal view camera, a dashboard USB, a fridge in the dash and dual-zone air conditioning for optimum driver and passenger comfort.
The Italian leather Sege 403X passenger seats have a recline option and two USB ports and a phone pocket at the back of each seat. Meanwhile, safety features in the chassis include radar advanced emergency braking, lane departure warning, anti-lock braking system, traction control system, electronic braking system with brake assist, electronic stability programme and a fire-detection system in the engine compartment.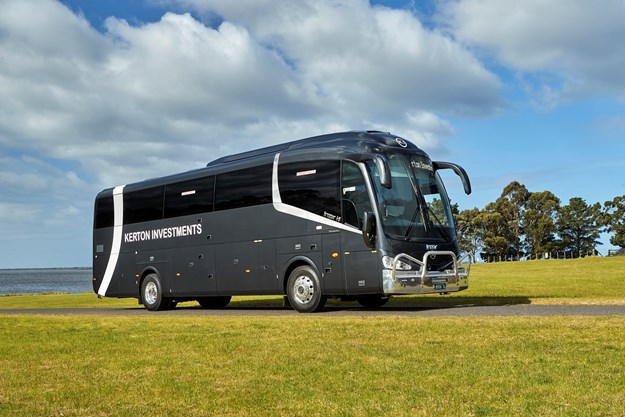 OUT AND ABOUT
The Benz and other buses do school runs between Bairnsdale, Lakes Entrance, Nowa Nowa and Lake Tyres Beach. The Benz goes to Bairnsdale each morning and stays there during the day before coming back to Lakes Entrance in the evening, he explains.
Meanwhile, the other buses service school runs in Lakes Entrance and then go to Nowa Nowa and the Lake Tyres Beach region. Kerton leases a local yard in Lakes Entrance for overnight storage of buses. For the Benz, he uses a Bairnsdale-based operator's depot between daily school runs, he confirms.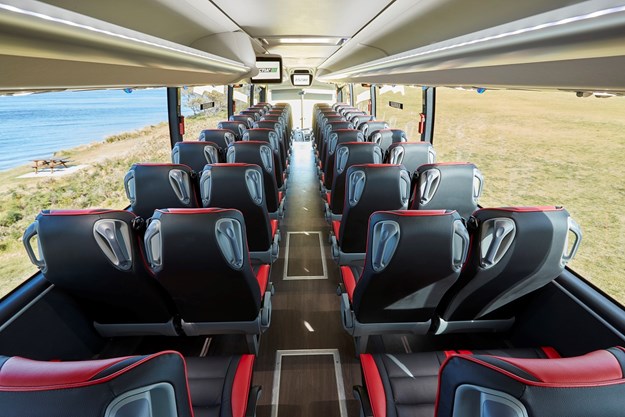 Kerton's day starts early, leaving the Bairnsdale depot around 6.30am and commencing school runs from 7.30am. After the morning drop-offs are finished, he washes and cleans the buses before coming back to the office for some admin work. The afternoon school runs and drop-offs finish before 5pm. After locking the buses in the yard, the team heads home.
"I absolutely love being part of this industry," he said.
"The people you meet, the people you deal with on a day-to-day basis, everyone is so welcoming and helpful in so many ways. Looking at other transport sectors, I think the bus and coach industry is not as cut-throat and people are more united and very obliging. Being a business owner and operator I feel I can control my own destiny and I also love the flexibility of time management."
COVID IMPACT
Kerton is one of the lucky operators whose business managed to remain largely unaffected by the rolling lockdowns and ever-changing restrictions due to Covid-19. Being a school bus operator in a regional setting means his buses have to operate every day, he states.
"It has been a challenge in the sense that the dynamics are changing frequently and that's perhaps the biggest thing but, overall, we haven't missed a beat.
"We still run as normal every school day, whether there are kids there or not because we have to run services for emergency workers and children who are deemed vulnerable or would be otherwise unsupervised at home.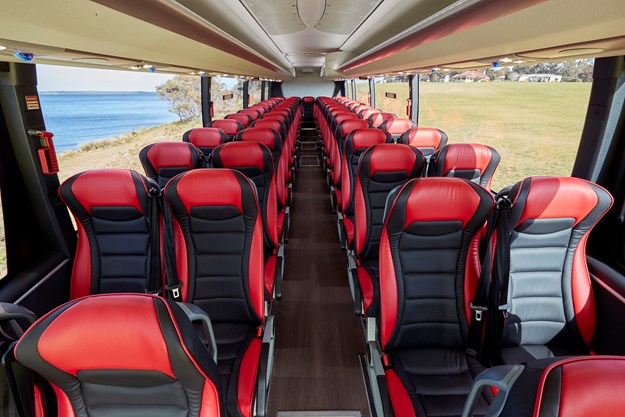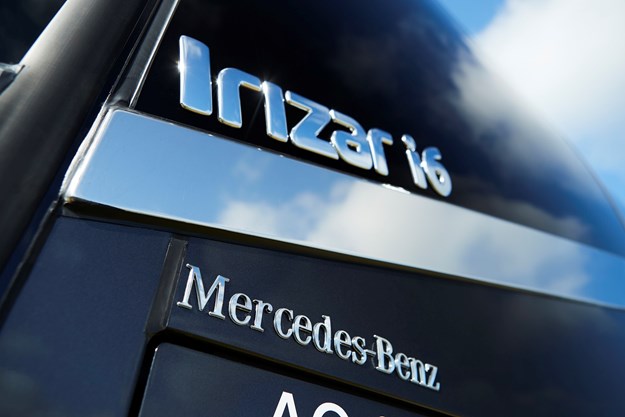 "So, the dynamics have changed now but it is still business as usual. We, of course, have to do a bit more cleaning and sanitisation of buses during these times but that is not a big deal because, at the end of the day, we are providing an essential service to many and we have a job to go to, so we're really lucky in that."
Kerton has a few plans up his sleeve for the future growth of the business but, for now, he is content just focusing on the school bus side of things. Expanding services will come at some stage but not until it seems like a sustainable move for the business, he admitted.
"At the moment the heart is set at getting more school bus contracts when they become available. It is certainly the biggest priority for this year."
Subscribe to our newsletter
Sign up to receive the ABC e-newsletter, digital magazine and other offers we choose to share with you straight to your inbox
You can also follow our updates by liking us on Facebook.