BUS AND TRUCK TECHNICIANS SOUGHT VIA SCANIA TAFE TRAINING
---
SCANIA AUSTRALIA is offering to fund upskilling for light-vehicle technicians who want to transition to heavy-duty vehicles, to be deployed to its nine company-owned workshops in Australian capital cities, it announced recently.
The diesel-technician drive seeks out applicants who are ready for a career move and are eager to expand their skillsets and knowledge base – with the ultimate chance to represent Australia in the Top Team global after-sales skills competition, which Scania Australia has won three times and placed very well in on several further occasions, it confirms.
"Recently we have been approached by light-vehicle technicians looking to work for Scania, but they are not qualified or certified to work on hydraulic systems or heavy-duty air-pressure braking systems," said Sean Corby, Regional executive manager for Scania NSW and Victoria.
"As a result, we have begun a programme to invest in these technicians' futures by funding their skills gap training through TAFE."
Corby began his career 'on the tools' in the UK and has graduated through the ranks to a senior executive role within Scania over two decades, the company explains.
"One of the benefits of an original equipment manufacturers' (OEM)-owned sales and service network is that you can come in as a technician and progress along a career path," Corby explained.
"This might take you as far as workshop manager or you might move into other areas of the business. How far you go and what skills you pick up are dependent only on your degree of motivation.
"At present, we're keen to attract technicians who may have light-vehicle experience, but who want to work on heavy trucks and buses.
"It is a different environment, but it can be very rewarding and skills acquisition can broaden career opportunities for technicians across many industries," he stated.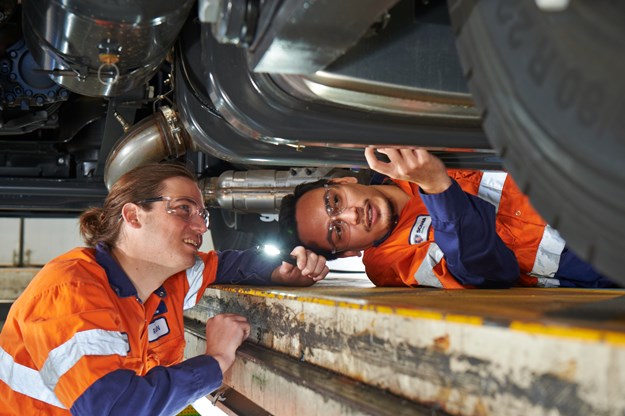 VARIED WORK
"At Scania, we don't just work on trucks and buses in our branches, but also trailers and trailer equipment, so the work can be varied and rewarding," Corby continued.
"Lately we have been approached by qualified light-vehicle technicians who have been keen to graduate to heavy-vehicle work within their existing employers' businesses, but have found little interest from their employers to invest in them.
"We're saying 'come to Scania'. We want to talk to you, and we have processes in place to upskill you and plenty of opportunities for you to carve out a more successful career path," he said.
According to Corby: "Scania provides continuous professional development throughout a technician's career and, in normal times, offers the possibility of international transfer between Scania operations around the world."
"In Australia, we have many technicians who have worked for Scania in the UK, South Africa, The Philippines, Sweden and South America. We're the very embodiment of a global company," Corby stated.
"And every two years we hold a global after-sales skills competition called Top Team, where workshop teams from 1600 Scania locations compete to be crowned the best in the world.
"This is a competition that Scania Australia has won three times and placed very well in on several further occasions.
"Not only does Top Team hone skills and knowledge, but it also builds teamwork and forges relationships that last for decades," Corby said.
QUICK PROGRESS
For a technician joining Scania from a light-vehicle environment, the skills gap can be bridged in 12-24 months depending on the degree of motivation a technician has, as well as the level of experience and qualification they have achieved so far, Corby says.
It would thus be possible that a light-vehicle technician who has been working in a heavy-duty environment without formal qualification could pass through Scania's system very quickly if they can demonstrate the competencies required by the certification programme, Corby explains.
"Scania is keen to offer a career path and guaranteed employment to technicians who join us under this scheme and leverage their experience, qualifications and enthusiasm to achieve a higher level of qualification to be able to work on heavy-duty vehicles," he stated.
"We'd like to hear from diesel technicians who are ready for a career move and who are eager to expand their skillsets and knowledge base."
Find out more by emailing Scania at: careers@scania.com.au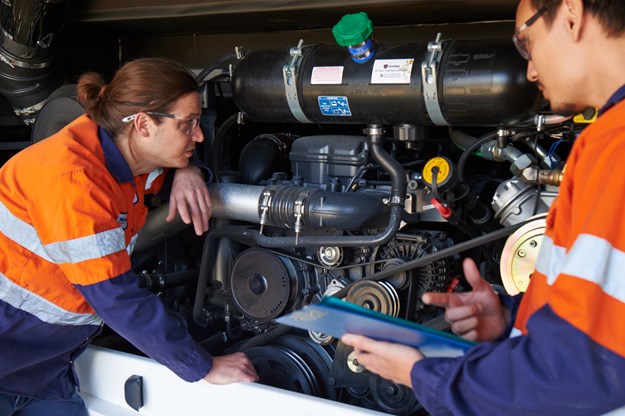 Subscribe to our newsletter
Sign up to receive the ABC e-newsletter, digital magazine and other offers we choose to share with you straight to your inbox
You can also follow our updates by liking us on Facebook.