PUTTING PEOPLE FIRST – BAXTER'S BUS LINES
---
OPERATOR: We caught up with Baxter's Bus Lines' semi-retired MD Garry Baxter, who has been working in the bus industry for decades. He shared glimpses of his business journey with us while discussing the current issues facing the public transport sector in New South Wales.
Garry Baxter has been actively involved in the Australian bus and coach industry for more than four decades and is currently chairman of Coach New South Wales.
After operating the successful Australian owned and run family bus and coach business for many years, he is now taking a step back to relish a more relaxed life.
Baxter's Bus Lines (also known as Baxter's Coaches) is based in Girraween, Sydney.
Baxter's father, Roy, commenced operations of the current company when he purchased the business in 1981. Baxter managed the operations, along with wife, Susan, while Roy enjoyed driving and working behind the scene in the workshop.
Today, the third generation of Baxters is managing different roles within the business as Baxter is phasing himself out of the day-to-day operations to, as he put it: "Enjoy my time."
His eldest son, Mark, is currently running the operations as the general manager, while his third son, Andrew, runs the workshop.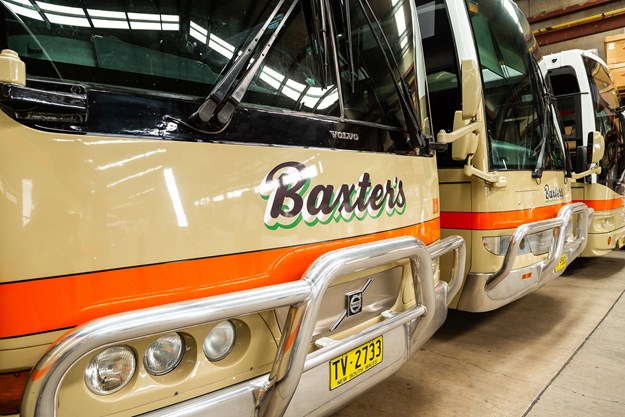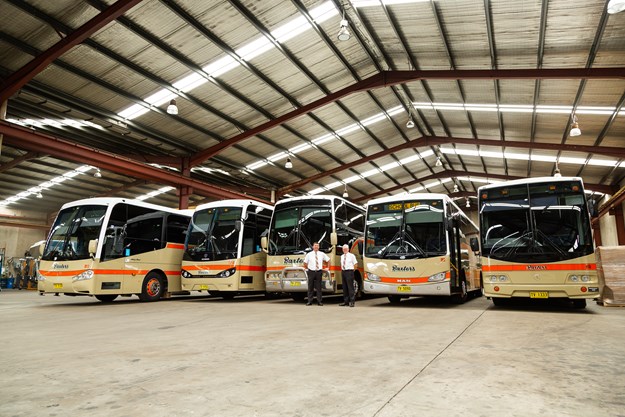 "Family orientation in the company plays a huge role in the success of the business, particularly customer service and tailoring particular needs of our clients," said Baxter.
"Customer satisfaction is our top priority. Our motto has always been 'putting people first', whether that is employees or customers.
"We have always been happy to be a small business so we could have that personal touch. We enjoy what we do - that's why we're still here."
Originally, Baxter's used to operate a number of metropolitan bus service contracts, but by 2006 these contracts were sold to Connex, Transit First and Westbus.
Since then the company has dedicated its time and passion into offering charter bus services to private groups and schools based in Sydney's West, he says.
The current fleet features mostly European brands, such as Scania, Mercedes-Benz and Volvo buses.
"We pride ourselves on having an extremely well-cared-for fleet of vehicles, which has enhanced Baxter's reputation over the years of our operations," he said.
"Our oldest bus is a 1989 Volvo B10 that we continue to use. We run a mix of vehicles, including some minibuses, in our fleet to cater for people with different needs," he explained.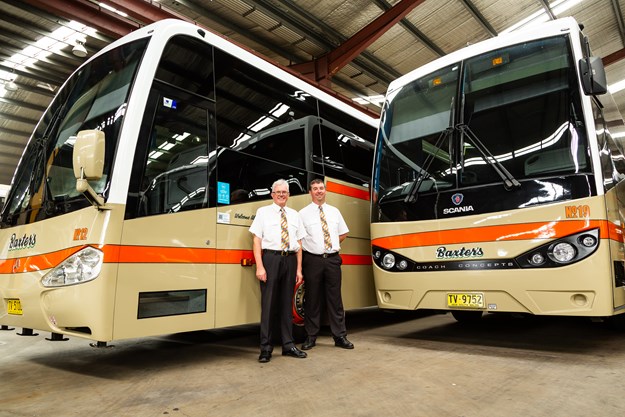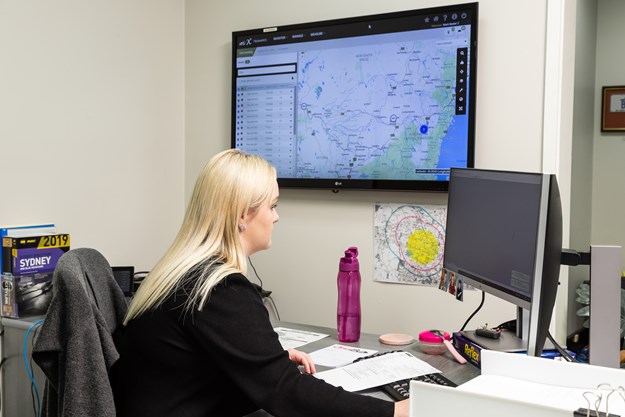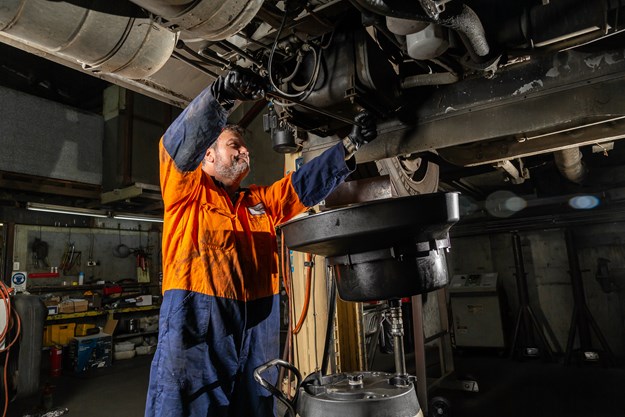 INFRASTRUCTURE BANE
Baxter was deeply moved as he discussed public transport infrastructure, or lack thereof. He feels that, despite relentless efforts from industry bodies and members, the state government has not done enough to improve public amenities related to bus and coach travel.
"One of the biggest problems facing the transport industry is that while governments say they want to reduce car dependability, when it comes to providing roadside services like bus stops, we are very far behind developed countries.
"The infrastructure is appalling. The curb-side bus and coach spaces are getting reduced every year. For instance, while they say there are plenty of coach layover spaces in Sydney and Parramatta, the reality is that many of these individual spots are not available when you need them. We might have to go around the blocks multiple times to find a spot, which is a waste of time and resources.
"We need facilities to make our cities work. The governments haven't followed through with the improvement on public transport amenities after the [Sydney] Olympic Games.
"We've been having this ongoing debate for years, but nothing comes out. The Bus & Coach Association NSW (BusNSW) does a sterling job negotiating with the government trying to get these services, but it falls on deaf ears.
"The focus going forward is better amenities for bus and coach parking in order for people to board and de-bus safely," he said.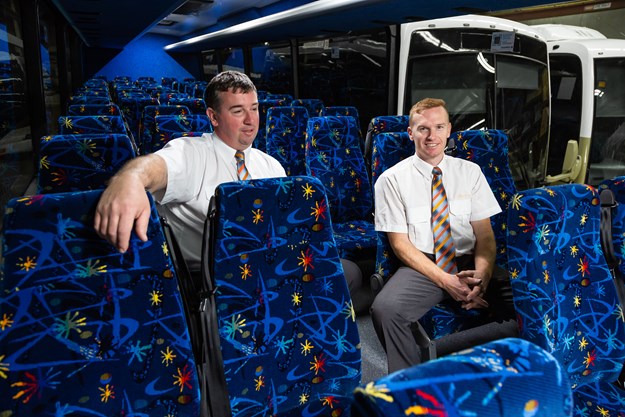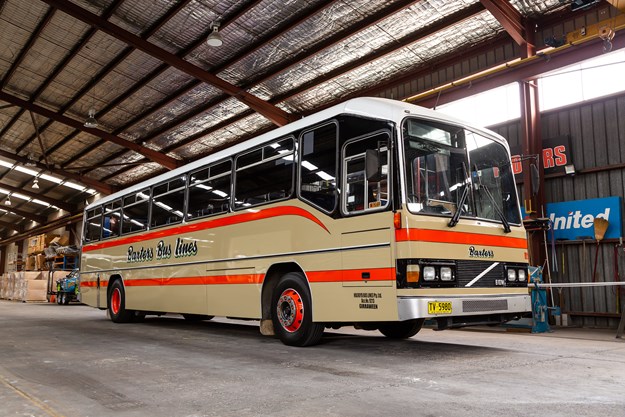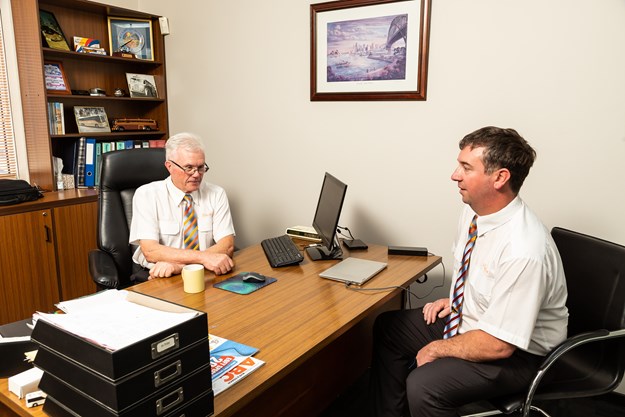 OTHER PROBLEMS
On a personal business-level there are other challenges that Baxter and his team have to overcome every day.
Keeping up with regulatory changes is an issue for all industry members, particularly in the light of the pandemic. Being unable to get enough experienced drivers is another big one for his team.
"We haven't recruited new drivers in the past year because you can't recruit drivers if you can't find them enough work. But coming out of Covid, we are busy; however, we haven't managed to get all our vehicles out on the road because we don't have enough drivers at this stage.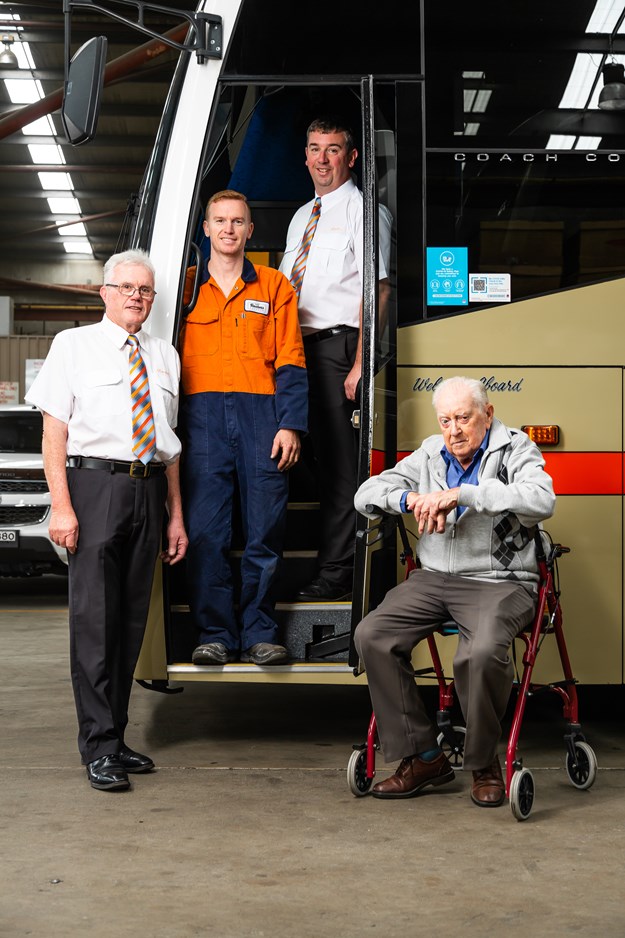 "We are now actively looking for more drivers, but the fact is ... we are fussy. We want drivers who are as   customer-focused as we are," he said."
We like having grandparents as drivers because they know how to treat children and they've experienced it all."
"Being a charter bus driver is a very rewarding job. After drop offs and between pick-ups there's always time to sit down with your mates and enjoy a cup of coffee. It's a great lifestyle..."
At this stage we started to wonder if Baxter had forgotten that we're doing this interview for an ABC magazine operator feature and not for a job ad for drivers, we joked with him.
Realising this himself, with a hearty laugh he added: "I'm going to use your article to attract some drivers for our business."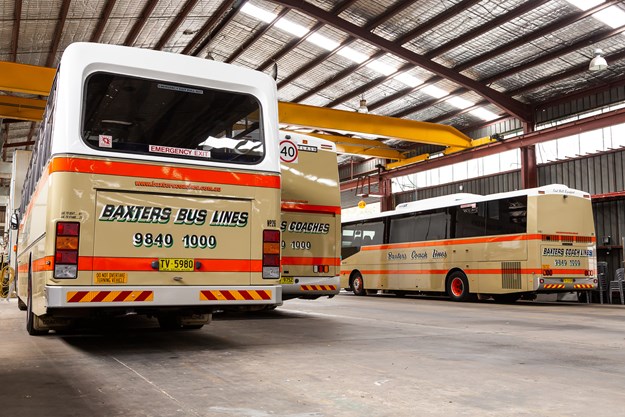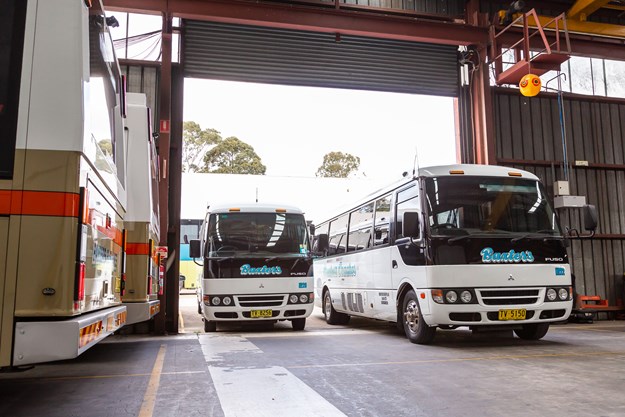 NEXT PHASE
In 1992, the Baxters started a travel club for members of retirement villages. Senior citizens in their area were able to join their travel club and go for outings and tours twice a month. However, once they became grandparents they sold that part of the business, so Susan could take on some grandma duties and help out at home.
Nearly two decades later they are revisiting the idea with their car club memberships - and, from what we can tell, loving every minute of it.
"Today we are very happy with what we've achieved," he said.
"We are proud of our family, our business, our employees and our driving staff."
This came through clearly in our hour-long chat, where he shared a bunch of anecdotes about his driving team, including how they celebrated the birthday of one of their youngest drivers, who turned 70, recently.
"The younger generation is doing a great job and we have an excellent support staff.
"It is now my turn to step back and let the next generation make the decisions on where they want to take the business," he said.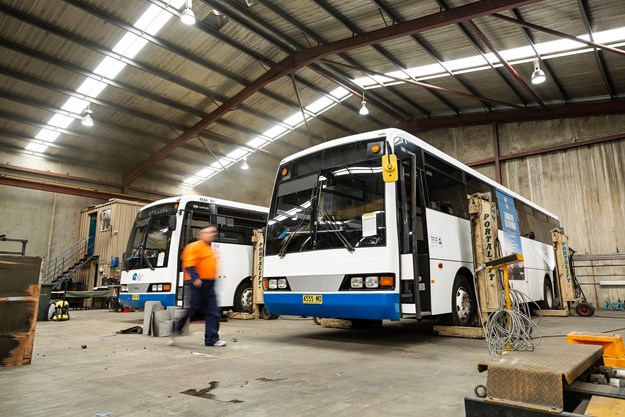 "Hopefully, they've learnt enough by seeing how transport businesses go through cycles.
"And transport does go through cycles; in 40 years I've seen things come and go and then return.
"Technology may change over the years, but the basics always remain the same.
"It's very encouraging the way the younger generation is adapting to the changing environment and the way that they adapt should take the business into the future," he added.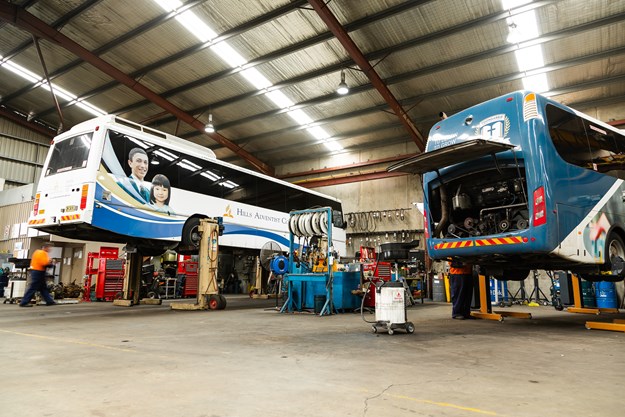 Subscribe to our newsletter
Sign up to receive the ABC e-newsletter, digital magazine and other offers we choose to share with you straight to your inbox
You can also follow our updates by liking us on Facebook.