ABC ISSUE 407 – OUT NOW!
---
Much of the country is now back in lockdowns or dealing with indefinite restrictions. Our fault? Surely not. Or is it?
My Cousin Vinny is a brilliant flick. Seen it? You should. Actor Joe Pesci, as wannabe lawyer Vinny, needs to get his cousin (Ralph that Karate Kid kid) off the hook for some mistaken-identity crime of sorts, so he is stressed out at the seemingly insurmountable odds needed to win the case in some town in Alabama, USA. 
Now, there is this scene where he and his fiancée, played by Italian-American siren Marisa Tomei – a walking almanac of automobile facts and figures – are out on the deck of a cabin in the woods, contemplating the case, her biological clock, and all sorts of roller-coaster moments that life has thrown at them. 
Her heartfelt pleas for time and attention with foot stomping to emphasise her stress is equally matched and bettered by Vinny's own venting rant in response. 
"Is there any more [….] that we could possibly pile on to the top of this case?" he asks, having listed a metaphoric mountain of 'issues' he has to deal with, as well. 
It's probably best I don't type the exact words he says there, but basically 'we are all' Vinny right now and the Covid-induced lockdowns and regulations most of us are enduring presently – just when things were kind of getting back to 'normal' – is even more 'stuff' to deal with. 
I'm pretty sure most of us are over it, even the ones who normally say "she'll be right", "I love lockdowns", or "OMG! Isn't this great?" Weirdos! ;) 
But anyway … here we are. 
A month after I was at my local karaoke toasting our poor work colleagues interstate stuck in their lockdown, I now, like many of my state's citizens, are also in lockdown – with the only consolation being most of the country is, too. Sad times, indeed.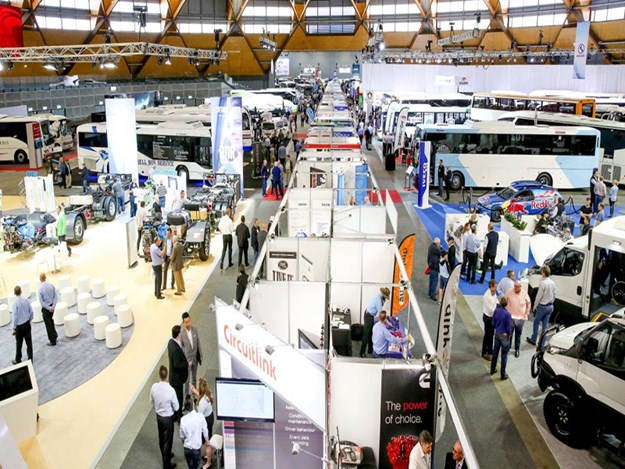 BUS SHOW BUMPED 
How has this affected us as an industry - aside from the untold loss of business to mostly coach operators and OEM body and chassis manufacturers not being able to deliver product interstate on time, or at all? In the disappointing but understandable news that the 2021 Australasia Bus and Coach Expo had to be postponed. Gutted! 
Fair play to BusNSW for having to make the tough decision after weighing up a whole range of logistics, booking cancellations and other risky and stress factors, but the sense of disappointment felt through almost all corners of our industry was utterly palpable. 
Understandable, but palpable. But it is what it is, I suppose.
With 2022 still slated as a possibility for a replacement date, all we can do collectively is hang out for that time and give it – and any of the other state bus gatherings on the calendar – our full support. Onwards and upwards, as the cliche spruiks.
It still doesn't hide the fact – and the pattern is there – that someone, somewhere way at the top overlooking these [travel] things has dropped the ball again and the rest of us are all paying the price. And the buck-passing continues…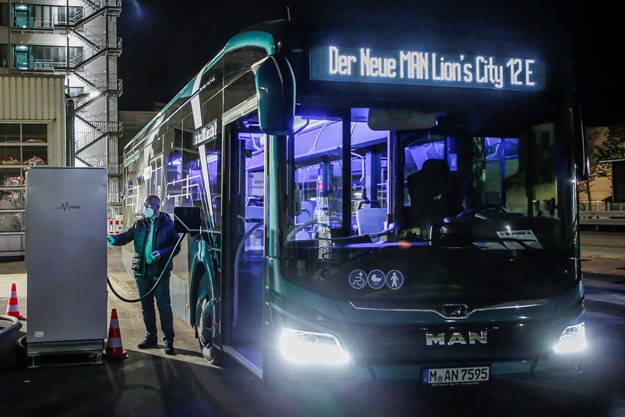 INSIDE THIS ISSUE 
In Issue 407 of ABC magazine you'll find a unique and interesting mix of bus stuff, driven purely by, well … the need to fill a magazine with content while border restrictions and non-movement directives mean it's really hard to get local stories. 
That said, there is much method to the madness – especially if this issue's coverstory is anything to go by. 
MAN bus fans even in Europe would have conceded the company's Lion's City electric took a while to debut in 2018 but, as with all good things taking time, it's since proven itself a worthwhile contender on the global e-bus stage, recently winning an IF Gold Design award and delivering up to 550km on a single battery charge.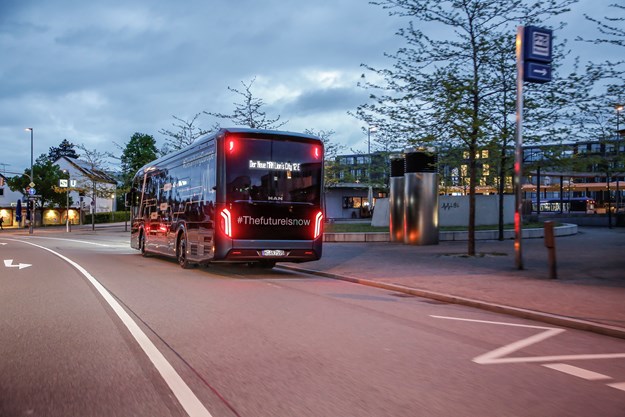 It's on our cover because the tech behind the chassis totally will make it here, and probably sooner (in bus delivery terms) than many would think.  
MAN distributor Penske Automotive is well advanced in landing a bespoke version for the emerging Aussie market, so no harm in splashing some pics around. 
Sydney city folk will be familiar with the bright-yellow MAN double-deckers running on the North Sydney / Northern Beaches return run, and with the Lion's City e-bus chassis well suited to that – who knows?
Either way we'll keep up to date of what's coming and when – but the point is it's coming. Check pages 38–44 for more.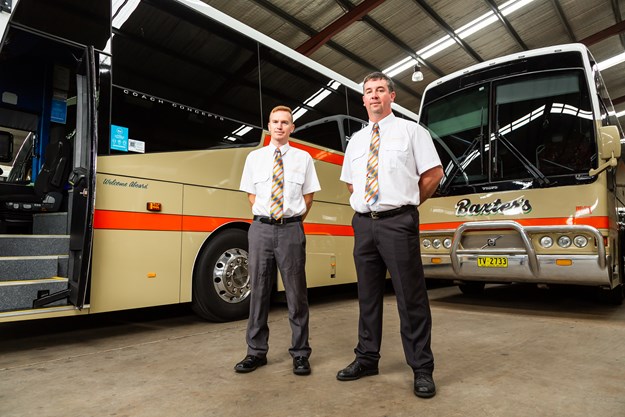 HAPPY ANNIVERSARY!
In terms of operators, NSW's Baxter's Bus Lines (aka Baxter's Coaches) is celebrating 40 years this year and, in the lead-up to the now unfortunately postponed Australasia Bus and Coach Expo, an ABC story on the Western Sydney company was well due. 
A great team there and a family business that has ridden the waves of industry change throughout the years, so it's a pretty good yarn to read. Check that out on pages 46–52. 
Test drives? When we ran the refurb story on the yellow Glenorie Coaches double-decker, it got a huge response. And while it looked great, how did it drive? This issue we find out what's what - so turn to pages 54–60. 
Other big news this issue was the Blue Mountains Explorer buses indefinitely on hold; operators like CDC celebrating NAIDOC Week; Sealink's Go West WA acquisition completing; and Transit Systems increasing its e-bus fleet. You can read more about those and others from page 8 onwards.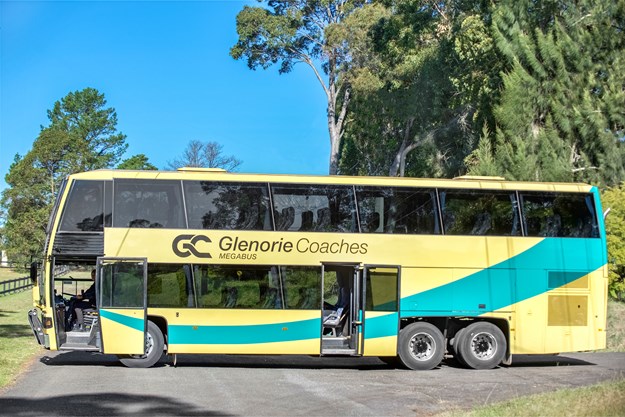 POSITIVE VIBE 
On a final high note – but not like a strained alpine yodel that scares the nearby mountain goats, just a regular old high-pitched squeal – we notched up triple figures in the Australian bus deliveries data last month. Yeah team! Go you good thing! 
DISCLAIMER: The fact you just read me high-fiving and superficially 'happy clapping' us all in commendation on those results pretty much should tell you how desperate I am for entertainment and some semblance of positivity these days in these endless lockdowns. Totally over it. ;)
Yes, it would have been end of financial year-induced and, sure, it's not like 500 a month, but right about now 114 as a yearly high is right up in the feel-good stakes.
Oh, and finally ... ABC magazine has a new home, so we are now part of Prime Creative Media.
Exciting times ahead, for sure - if we can just get out of our homes, that is. :)
But seriously folks, take care in these testing times.
Until the next thrilling instalment…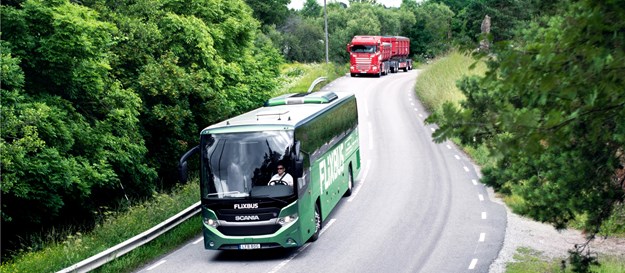 Subscribe to our newsletter
Sign up to receive the ABC e-newsletter, digital magazine and other offers we choose to share with you straight to your inbox
You can also follow our updates by liking us on Facebook.