VIBRANT 'WRAPPED' BUSES HIGHLIGHT RECONCILIATION CAUSE
---
STUNNINGLY wrapped buses and fittingly named ferries are spearheading the Sealink Travel Group's updated indigenous 'Reconciliation Action Plan' (RAP), the company announced recently.
Transit Systems NSW, a Sealink company, has unveiled two public transport buses operating in the Transport for NSW (TfNSW) network, each showcasing the artwork by RAP artist Allan McKenzie - a Gamilario/Wiradjuri man - called Vibrations of Country.
Sealink Travel Group (Sealink) itself has also taken significant steps to deliver a company-wide approach in establishing a revised Reconciliation Action Plan, it states, launching the brand new South East Tasmania Aboriginal Corporation (SETAC)-named vessel for Bruny Island called the 'Parrabah'.
"These initiatives are seemingly local, but when combined enable our company to deliver outcomes that continue to progress our communities further towards reconciliation," said Sealink CEO Clint Feuerherdt.
The Parrabah joins a fleet of vessels and vehicles that also includes a new late-2020-launched catamaran-ferry for Palm Island, Queensland - the Coolgaree Cat - and the two new NSW-run reconciliation wrapped buses.
"In developing and reviewing our RAP commitments, we have made great headway in delivering key items, authentically engaging with the local communities we service," explained Feuerherdt.
"We believe this demonstrates our respect of the regions where we operate, including some of Australia's most iconic destinations, many of which have strong Aboriginal and Torres Strait Islander communities."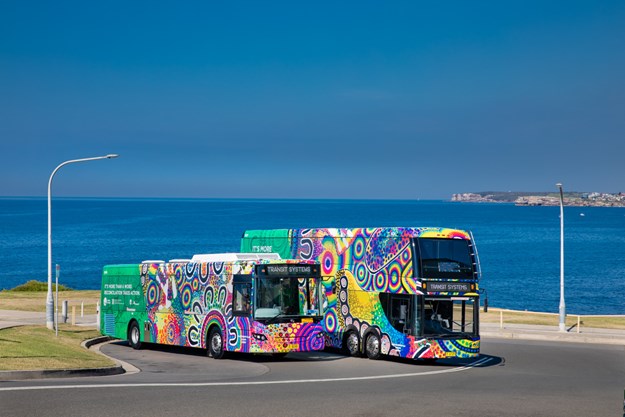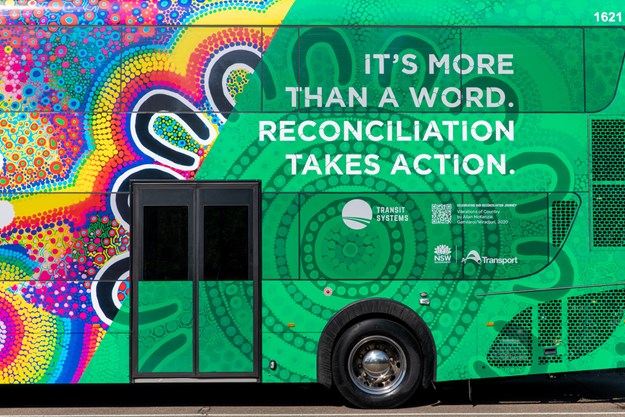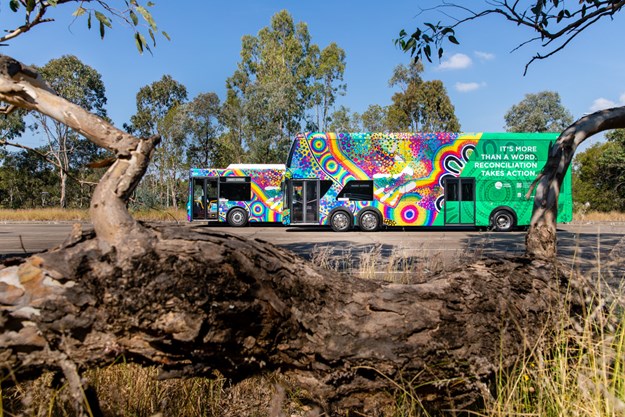 RESPECT AND MEANING
The Sealink corporate RAP is being revised and is in addition to the Transit Systems NSW RAP, which was launched last year, with Feuerherdt outlining that the two work together.
"Between our marine and land operations, we cover a lot of country and connect millions of people, and we want to continue to do that respectfully and meaningfully," he said.
Sealink launched the 34-metre, $7 million purpose-built Coolgaree Cat in 2020 with a Welcome to Country and traditional smoking ceremony, but it wasn't just the vessel's capabilities that impressed the community, the company states. The artwork adorning the vessel was created especially for Sealink by local artist Sue Pryor - a Palm Island resident - and the vessel was named after the main bay of Palm Island, it confirms.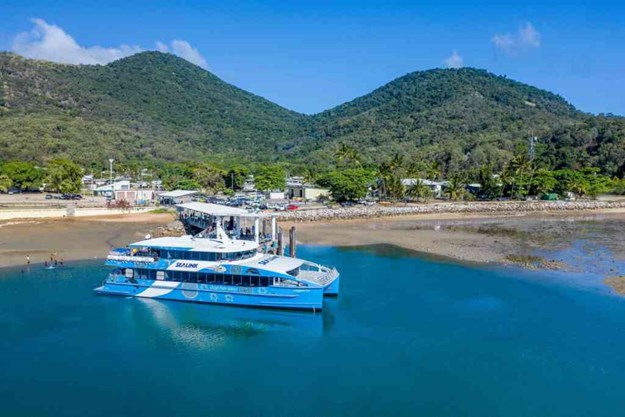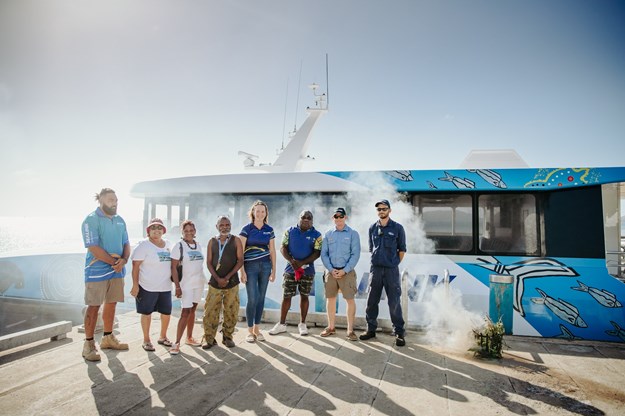 TASMANIAN HONOUR
Regarding the naming of the Parrabah, the brand new Sealink ferry servicing Bruny Island, senior Aboriginal woman and custodian Debbie Cowen from SETAC said: "The naming of this vessel, with language from the South East Nation, demonstrates to this community Sea link's willingness to work with our community by acknowledging and showing respect to our people, and will be a great source of pride for generations to come."
Working within the community, local St Aloysius Catholic College Year 7 student Carmela Harris was announced as the winner of the SETAC Whale dreaming creation of Bruny Island story artwork competition, sponsored by Sealink, with the artwork proudly on display on board Parrabah.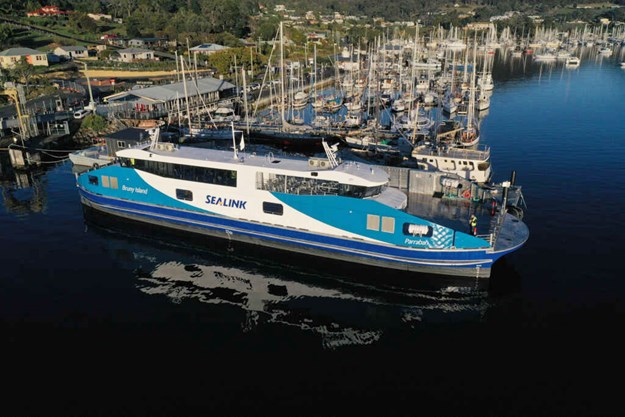 Weetapoona Aboriginal Corporation co-chair Rodney Dillon also thanked Sealink for giving the community the opportunity for naming the new Bruny Island vessel: the South East Aboriginal language name for whale is 'parrabah'.
Dillon added: "There are no words that can truly express how meaningful and powerful this gesture is."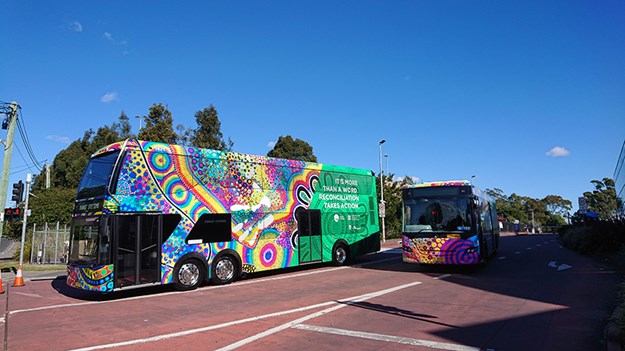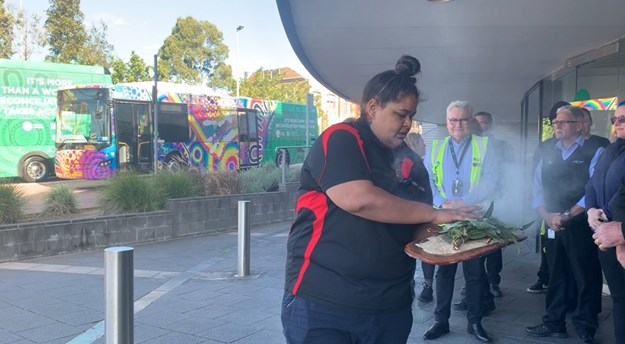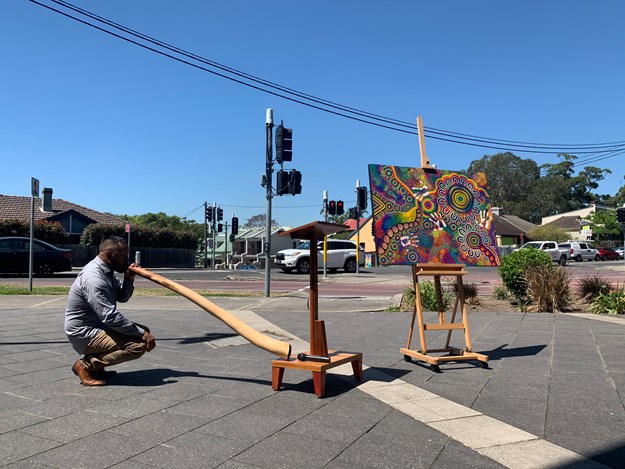 ABOUT SEALINK
Sealink is Australia's largest integrated land and marine, tourism and public transport service provider with established international operations in London and Singapore, it states.
It is one of Australia's most experienced and diverse multi-modal transport businesses, boasting performance-driven capabilities across ferry, bus and light rail, it confirms.
Sealink comprises Australian marine and tourism operations and Transit Systems' domestic and international public bus and light rail transport operations, it adds. The company moves more than 206 million customers per year, has in excess of 8,900 employees and operates approximately 3,500 buses, 118 ferries and 24 light rail vehicles, it confirms.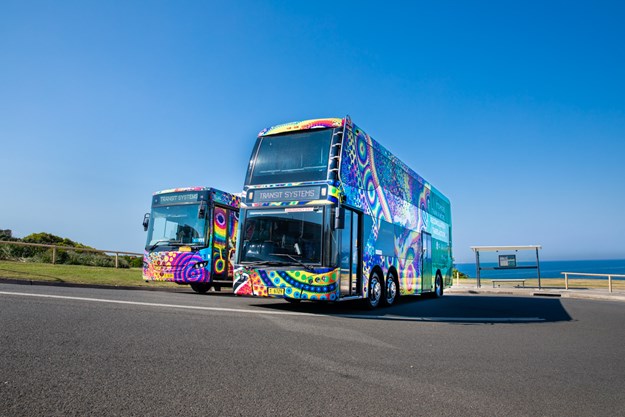 Subscribe to our newsletter
Sign up to receive the ABC e-newsletter, digital magazine and other offers we choose to share with you straight to your inbox
You can also follow our updates by liking us on Facebook.