ABC ISSUE 405 – OUT NOW!
---
How we all went from 'some bloke ate a bat and screwed the world' to 'strip off underwear to get vaccinated', I'll never know...
Tinkering with electronics is therapeutically under-rated. Extreme stress relief through said exploits at 4.00am while jacked up on good cheap instant decaf coffee (you've done the math on how many cups that needs to be, right?) comes when you have no idea what you are doing really and you've accidentally broken bits and there's always leftover screws, clips or capacitors – even though you did things carefully to avoid this. Good times.
This would explain why I never really get to watch much TV.
Yes, there are other TVs I suppose can be switched on and work just fine, but I like the perverse sense of achievement watching stuff after I've hopefully fixed (read: destroyed) really big and expensive ones. This, or course, doesn't happen very often – the fixing, that is – but when it does, let me tells ya, there ain't 'no binging like show binging, like no binging I know'.
Anyway, lots of soldering irons, new circuit boards and early morning swearing later, I was 'back in the game' on a big 3D one with the news on – because, hey, if you are going to do news, which is invariably bad news, I say do it in 3D, right? Or at least just wear dark glasses and sit reeeeealy close to the screen – same thing (disclaimer: don't try that at home, kids!). ;)
So what was on? Splashed across every channel these days is everything to do with Covid and vaccines and outbreaks and tests and … now a new one: adverse reactions. Blood clots? Ew! Clots just sounds all kinds of bad to me. I mean, that word … 'clotted'. I see 'clotted cream' in the supermarket, all big and fluffy and thick stuck on top of a yummy scone in the pictures, but the 'blood' version? Er … no thanks. I'm on a diet and fat enough as it is.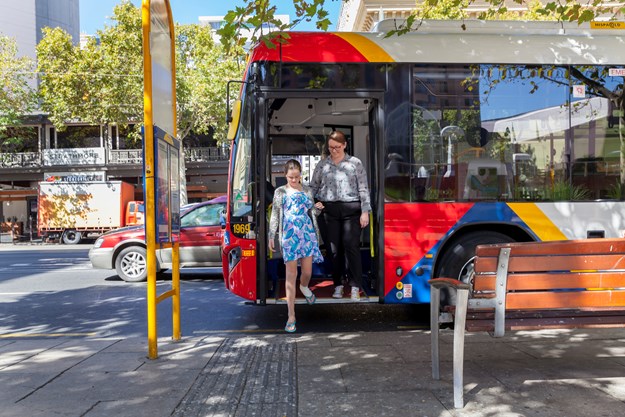 But, seriously, worse is that news reports confirm people are dying from such reactions to the vaccines sadly, which is terrible for their families and loved ones to deal with unexpectedly. Play Russian roulette with the virus or Russian roulette with the vaccines? Gee, tough call – such crappy times we live in. And, given the type of luck I have with those instant scratch lottery cards or the bloody pokies, I'm not feeling either of them, quite frankly. Hmm…
So, telly off. But not before some US talk show mentioned laws and 'Acts' implemented in 2016 (?) by an Aussie state government for 'Sars-Cov2' vaccines and 'poisons' (those words, not 2003's Cov1), and then mentioned something about 'Public Health Act – Section 158', which says governments can take all sorts of bodily samples from you and even forcibly remove your underwear to administer you with a vaccine, technically (er … which I thought was supposed to just go into your arm?)
Gees, so how does that work?
"Hey, I believe you look a little under the weather even if you feel fine. We are going to vaccinate you. But first … we need to check your 'you-know-what'!"
Feel free to Google this. It's all there. 
Bring back the 1970s 'Life. Be in it' television ads, I say. Or just turn off the 'teev' and book a coach trip somewhere nice.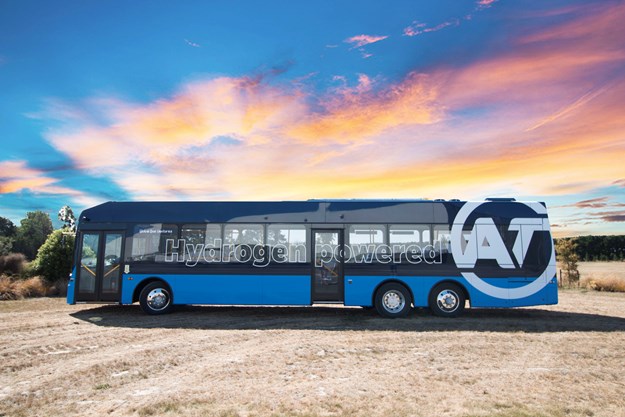 INSIDE THIS ISSUE
Up front, in Issue 405, we look at NZ's first hydrogen fuel-cell city bus that's undergoing trials soon on the streets of Auckland. Made by local bus company Global Bus Ventures, which in itself is another first for that company, the three-axle 13.5-metre long fuel-cell bus' results will be closely monitored by many an Australasian bus operator, whom are in turn assessing what types of low-to-zero emissions buses will comprise their fleets.
It's good to see operators having the courage and willingness to trial a range of EV technologies in the quest to meet mandated carbon emission requirements, wherever they may be based around the world. Check that one out on pages 30–35.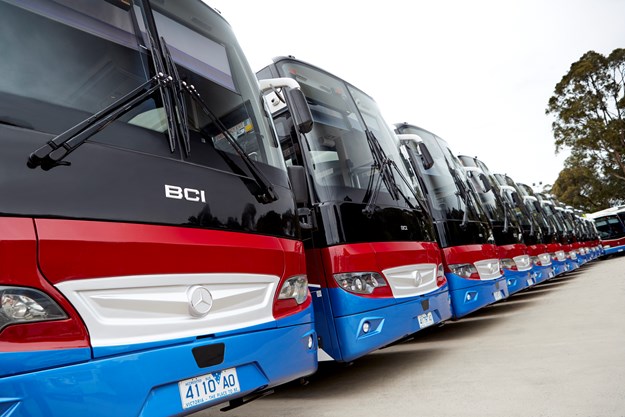 In terms of operator profiles, we visit Melbourne's Crown Coaches, which takes its valued school-run business segment very seriously and thus prides safety and innovation at the top of its list. Its recent acquisition of a slew of new Fuso Rosa minibuses was a big occasion for the team, given how much input they had shared with supplier Daimler about what their previous model Rosas had taught them.
In refining the product for localised use, such measures will no doubt be to the benefit of many other operators. And in the hotly contested 'small bus' market, we'll be testing an emerging rival for it soon. Read more on pages 36–42.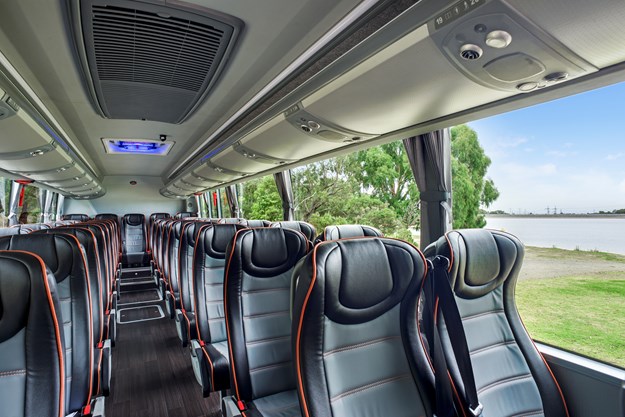 Speaking of test drives, we've got chief bus tester Paul Aldridge working overtime, getting behind the wheel of as many new buses as he can before the next inevitable lockdown or inter-state kerfuffle takes place. This time, he's out and about in a new Marcopolo Audace 1050 luxury coach, which shares the good bits of the previous model but now with key exterior and interior updates, particularly for our localised market.
With its versatility a major selling point, the Aussie mining-resources sector is now also a targeted field for it given its success in similar working conditions in Chile, says Volgren parent Marcopolo. Peruse that one on pages 44–50.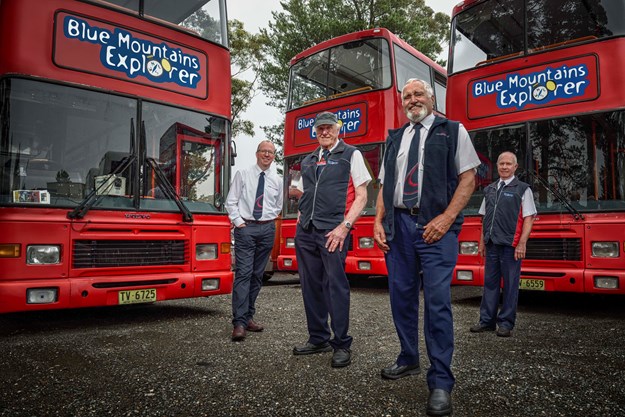 SECTION RETURN   
In other areas, we focus the spotlight on Bustech Group's 100th bus to Metro Tasmania, investigate the issue of level crossing accidents involving buses and coaches, check out some cool tech Moscow bus drivers are using, plus bid adieu to some retiring NSW Blue Mountains tourist double-decker 'pilots'.
Then we take a cheeky quick squiz at some bus seating suppliers, plus, in perhaps the most exciting move inside, we tentatively return the very popular pictorial section – this time from QBIC, 2021.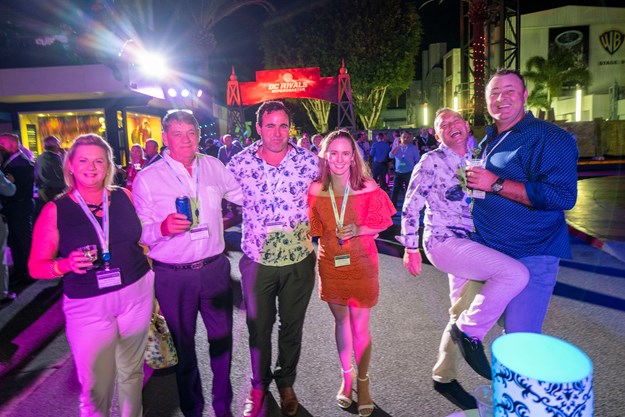 I say tentatively because if hotspots keep getting announced when various state shows are on, company policy means I doubt I can get there to take 'snappy snaps' (as the late Michael Apps called them, I recall), so will rely on them being supplied. But, if we focus, we can overcome – and I'm sure they'll be loads of people happy to send in cool high-res pics from whatever bus events they get to this year to help us out (Hey, you don't ask, you don't get, I always say).
Ooh, and I almost forgot. The latest April deliveries data is also in and, touching wood – and not necessarily rosewood, mahogany, or teak, but just regular old MDF or chipboard will do – the numbers this month look pretty stable, so that's great news for the bus industry thus far.
Until the next thrilling instalment…
Subscribe to our newsletter
Sign up to receive the ABC e-newsletter, digital magazine and other offers we choose to share with you straight to your inbox
You can also follow our updates by liking us on Facebook.