VOLVO 'BZL' E-BUS CHASSIS ON TRACK FOR 2022 RELEASE
---
VOLVO's forthcoming BZL electric bus chassis, due for release locally in 2022 - is eagerly anticipated to, "…revolutionise our product offering and electro-mobility efforts," according to Volvo Bus Australia (VBA).
The BZL project has been a thorough and rigorous undertaking, and is still currently under development for local conditions, at a time VBA celebrates 50 years of operating in Australia this year.
In marking its 50th anniversary, the Volvo Bus Australia team says it looks forward to the next 50 years as it continues to provide, "… dedicated service and support to facilitate cleaner more efficient transport solutions."
"As we look to our next 50 years in Australia, we are excited to further embark on our journey towards electro-mobility," says Mitch Peden, general manager Volvo Bus Australia.
"Our S-Charge [hybrid] product has already demonstrated great success and we are eager to see our awaited BZL revolutionise our product offering and electro-mobility efforts," Peden explained.
"Our BZL project has been a thorough and rigorous undertaking, but we are confident that with nearly a decade of electro-mobility experience that this process is one that is worth waiting for and seeing through properly.
"Volvo has established itself as the electro-mobility expert across Europe and, with our consistent and steady BZL development efforts locally, the sentiment is the same in Australia," he stated.
"Investing in a BZL will be more than just buying an electric bus; it will mean investing in a quality, safe and reliable product that brings with it an unwavering partnership with the dedicated and passionate VBA team.
"As this technology continues to unfold, our team will remain committed to facilitating and supporting our customers with the help of our suppliers and largest dealer network in Australia," he added.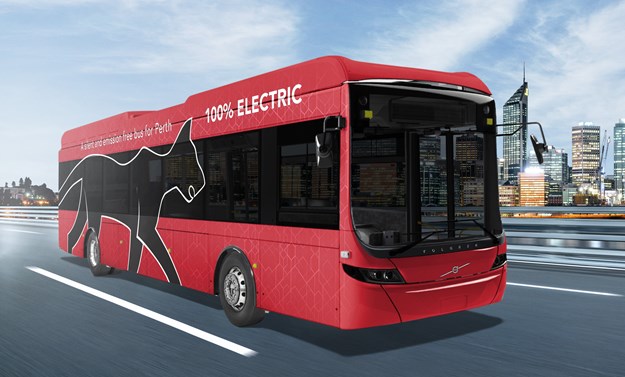 SOLID SUPPORT
According to the company, having the only dedicated bus team in Australia, with more than 300 years of combined industry experience, is something it is very proud of - and that has helped propel the company to where it is today in celebrating five decades in the Australian market with 11 consecutive years as the market leader in 2021.
Notable dedicated bus team staff include Ray Andrich and David Woodward who have been with VBA since 1992 and 1995, joining the business at the time as regional zone sales manager and area service manager, respectively.
To date, regional sales manager Andrich and national competency manager Woodward have remained dedicated to their area of expertise and have become recognised as industry stalwarts – keeping the spirit and passion for the bus and coach industry alive and well, VBA states.
It is the warm and willing nature of Andrich, Woodward and other dedicated members of the VBA team alike that has fostered strong relationships with customers, dealers, and partners across the country, establishing VBA as a well-respected OEM, offering exceptional service and products, it explains.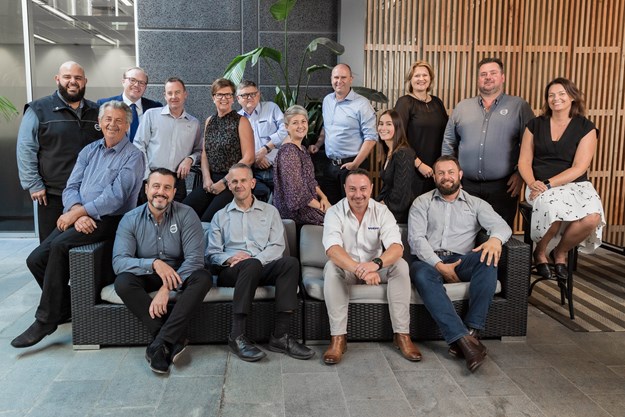 HYBRID SUCCESS
Arguably one of the most notable products to date has been the Volvo B5L S-Charge. First released in 2013, this hybrid vehicle revolutionised the product direction of VBA in being the first in its electro-mobility range and delivering the first hybrid technology of its kind in South Australia, it states.
By combining a diesel engine and an electric battery, with energy that is captured through braking regeneration (and the engine), the readily available B5L S-Charge delivers significant fuel savings as well as the ability to run in electric-only mode at bus stops, in depots and in defined zero-emission zones, VBA confirms. This model also has the capacity to operate on up to 100 per cent biofuel, all whilst producing a lower carbon footprint than many grid-charged electric vehicles, VBA explains.
This hybrid technology has received a hugely positive reception amongst customers and marks just the beginning of VBA's journey towards electro-mobility – with the much anticipated BZL electric chassis currently in development, the company states.
VBA's electro-mobility team - led by product manager, Asia Pacific Region, Dean Moule – is working hard to ensure the BZL chassis, a robust Swedish product, is properly adapted to the Australian market to best suit customer needs, it says.
As Volvo Bus journeys towards another 50 years in Australia and continues its exciting new chapter in electro-mobility, its dedicated team will lead with the values of 'quality, safety and environmental care' as the team members continue to provide unparalleled service and support to customers across the country, the company explains.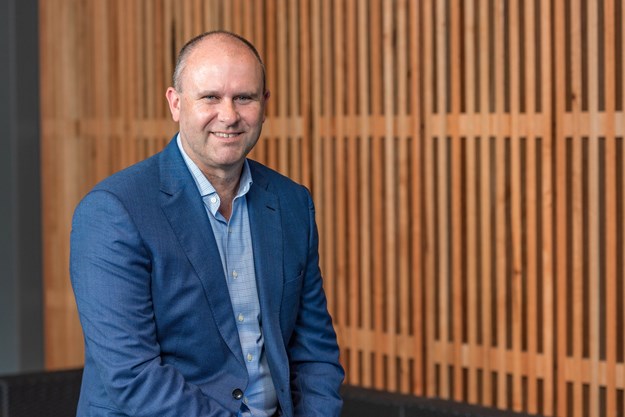 Subscribe to our newsletter
Sign up to receive the ABC e-newsletter, digital magazine and other offers we choose to share with you straight to your inbox
You can also follow our updates by liking us on Facebook.