MOVING FORWARD TOGETHER – QBIC 2021
---
EVENT: Postponed due to 2020's nightmare, the Aussie bus industry's anticipation for QBIC 2021 – the long-overdue gathering we all needed –reached fever pitch days before it. So would random Covid cases announced just prior stop it? No chance!
The decision whether to attend the 2021 Queensland Bus Industry Council's annual conference and AGM – themed 'Moving Forward Together' and held April 9–10 at Sea World Resort, Gold Coast – immeasurably was tempered with a far greater chance it would be a resounding 'no' in the intense days, hours and minutes leading into the Easter holiday break, but thankfully for a battered and bruised local bus industry in parts, event organisers held it together to put on a fine show.
Stress levels for the many involved all around would have been astronomical – and any collective chewed fingernails on the QBIC office's floor was perhaps only a smidgeon of the evidence thus so. However, nerves of steel from organisers and probably the financial implications for all parties involved – venues, bus attendees, airlines, the association and the greater state of sunny Queensland itself – would see the event push on through, thankfully.
With parts of Brisbane, the Gold Coast and then in latter parts Northern NSW – where even the annual Byron Bay Blues Fest was cancelled – with zero deaths recorded but becoming hotspots with Covid restrictions in place for two weeks, the event could still take place.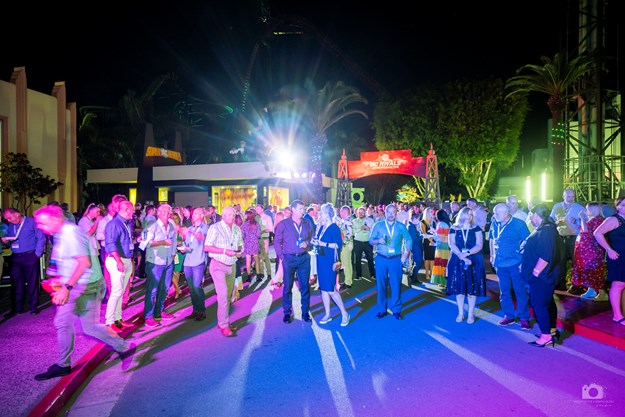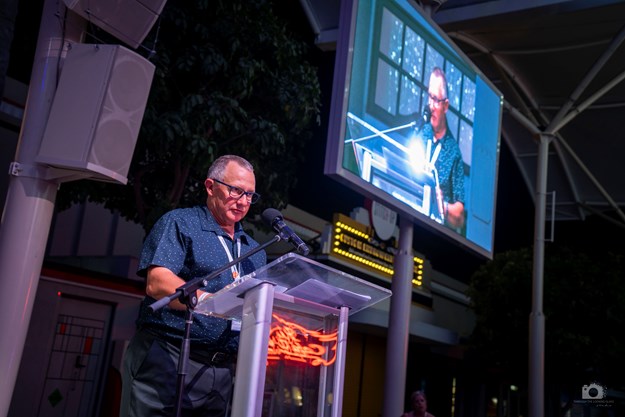 According to QBIC organisers, there was a total of 243 registered attendees made up of 200 delegates, 32 significant others and 11 children.
The Irizar/Volvo Bus Australia golf day had a solid crew of 43 players, at the Volvo welcome reception there was 198 people, at the QBIC Conference itself 183 participated and the Custom Bus Group-sponsored gala dinner had 206 people.
In describing the event and the lead-up to it, QBIC executive director/association secretary David Tape said: "To have our event cancelled due to Covid-19 in 2020 was extremely disappointing. Re-engaging with the venue, suppliers, members and industry for 2021 was met with a significant amount of apprehension.
"We constantly received questions: 'Is it going ahead?', 'What if there is a lockdown?', 'How will my state respond to a hot spot or lockdown in Queensland?', 'Do we have to wear masks?', 'Can I sit with my friends?', 'Will I have to quarantine after the event?'
"Stress levels were high – and when the three-day lockdown of greater Brisbane was announced, followed by two weeks of mandatory mask wearing, they nearly popped.
"My team and I basically had to bunker down and deal with now an explosion of questions, concerns and what-ifs.
"Working with the venue to ensure Covid compliance was at times extremely difficult; we dealt with multiple changes on a daily basis and endeavoured to negotiate common-sense and acceptance of some flexibility in delegate attendance and event delivery," he explained.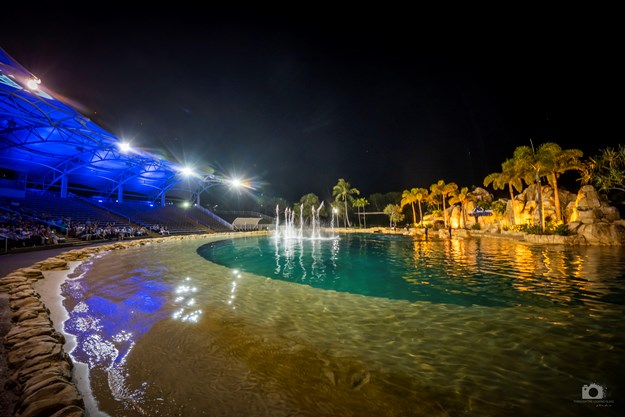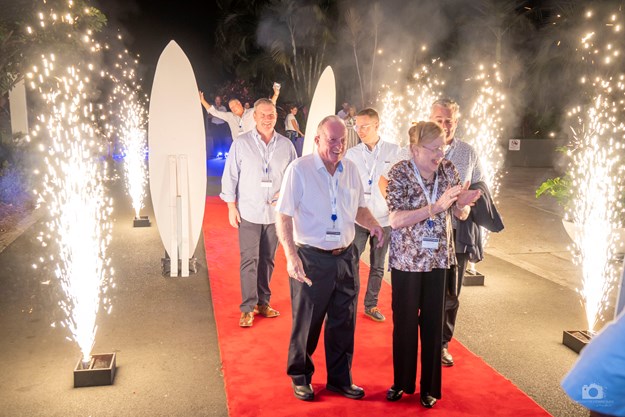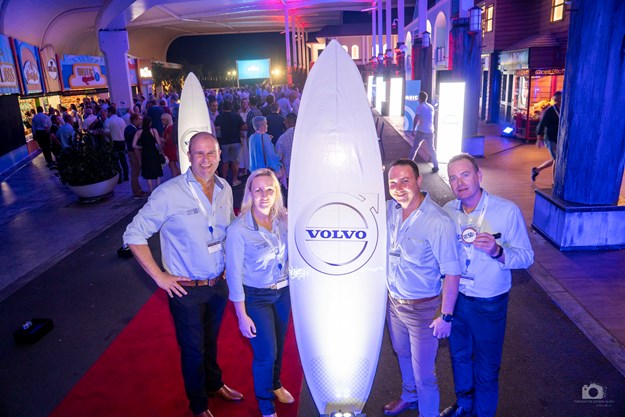 THE REGULATIONS
"The compliance regime, which we were to comply with, was very restricting. Masks were mandatory for indoor events; no standing to eat or drink inside; delegates were to sit in the same seat and not change; we had to incorporate a minimum 15-minute bus ride prior to the dinner, so that we could have more than four people sit at a table [What the…? – Ed]; and at outdoor events masks were to be carried and worn if 1.5m social distancing could not be achieved, though people could stand to eat and drink," Tape recounted.
So what are the lessons other state bus associations can benefit from?
Tape replied: "If confronted with mandatory wearing of masks at indoor events, which can only be removed when eating or drinking, consider incorporating a range of 'nibblies' on the tables. This enabled our delegates to graze on the nibblies and not have to wear a mask – a good initiative and well received."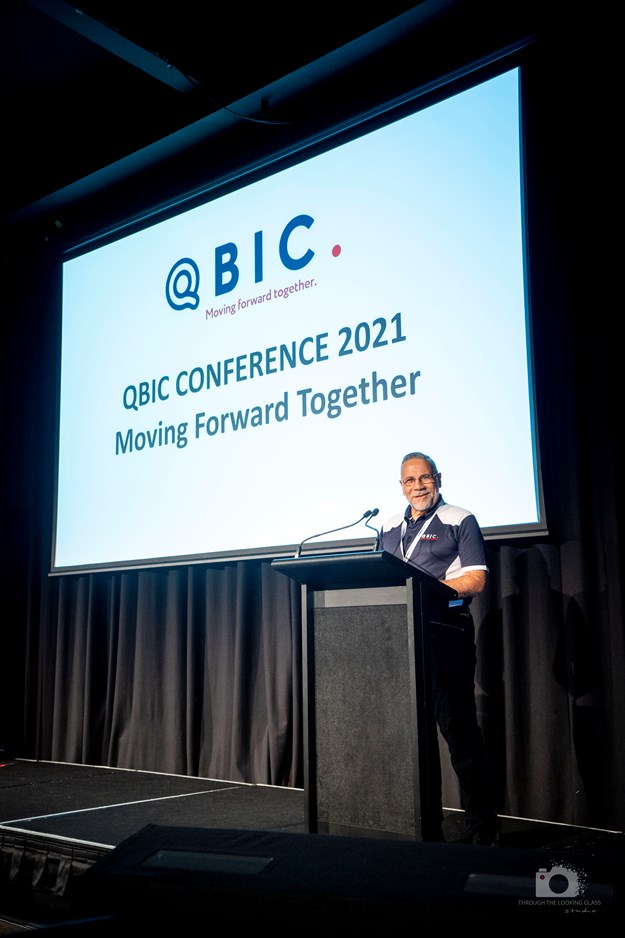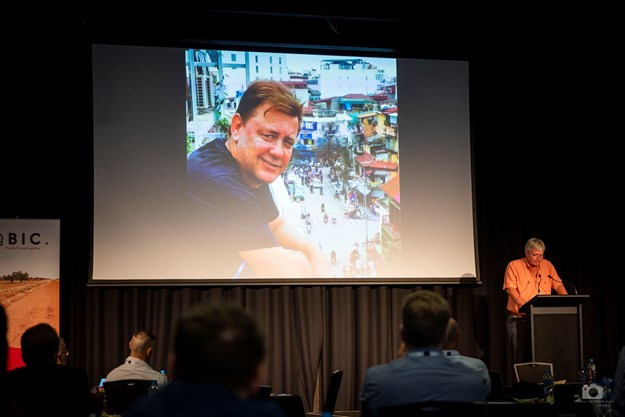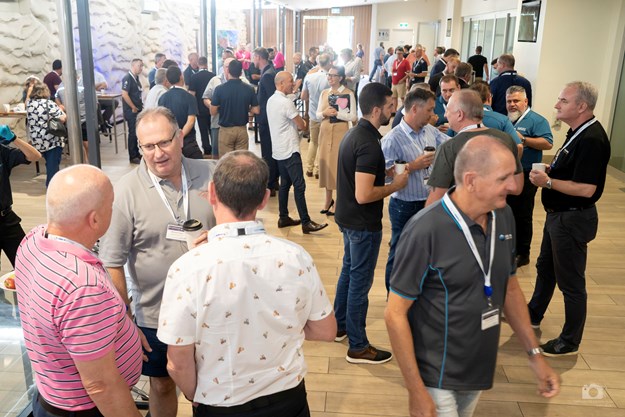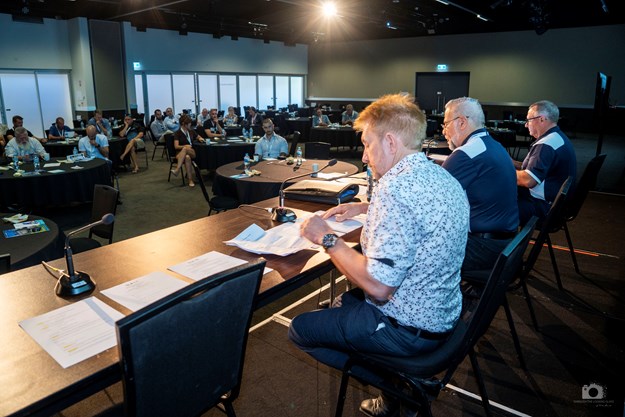 ORDER OF PROCEEDINGS
The event kicked off on the Friday with the Irizar/Volvo Bus Australia golf day, followed by the Volvo Bus Australia Welcome Reception held at Dolphin Beach and Plaza at Sea World.
The conference theme highlighted not only QBIC's new branding, but also its commitment as an association to move forward together with its members, state government and Translink, as it works to, "…deliver a sustainable recovery path to rebuild our businesses and the economy," QBIC explains.
"2020 is probably a year to forget. However, as an association, it signified our 20th year as the peak industry body in Queensland representing bus and coach operators," explained Tape.
"Again, we endeavoured to deliver a program that is relevant and will add value or contribute to your business operation," he added.
The QBIC 2021 program included discussion topics such as: how flexible fatigue management can benefit your future business; how we can deal with increasing daily pressures whilst maintaining a resilient and productive workplace; future changes to the Award system; and the modernisation of the school payment model.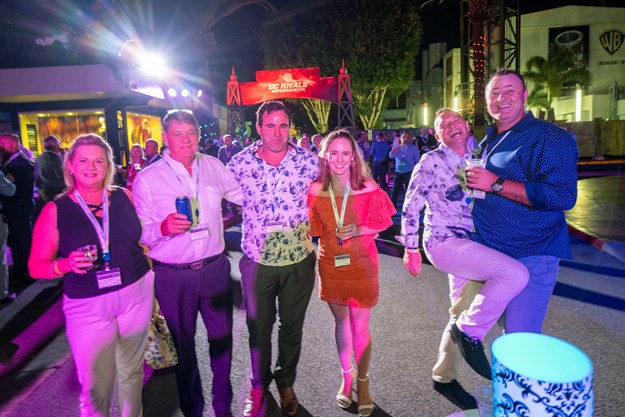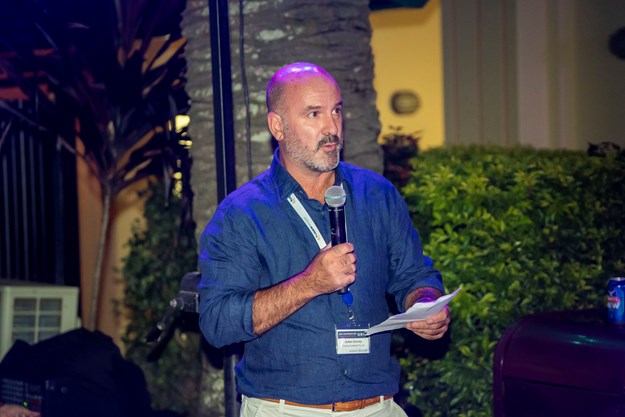 DEEP DISCUSSION
On the Saturday morning of the event, after a conference welcome address from QBIC president Frank Oliveri, the Hon. Mark Bailey, Queensland minister for Transport and Main Roads, gave an opening address to those assembled, followed by an address from Steve Minnikin, shadow minister for Transport and Main Roads.
After morning tea, Daniel Moore, program director at the School Transport Program Management Unit - Translink, gave a school sector update before Dr Toby Ford, CEO and founder of Ford Health, talked about if your own health was an asset or a corroding liability to your business.
Attendees, after lunch, then got a national industrial relations update from Ian MacDonald, national IR manager BIC/APTIA before Martin Bradshaw, general manager – passenger transport strategy and technology branch, presented on smart ticketing and the ticketing and tracking solution for school transport.
BIC chairman Wayne Patch followed, providing a national update and the future of the BIC, and the NHVR's principal safety assurance advisor
Andreas Blahous chatted about flexible fatigue management before the members-only AGM.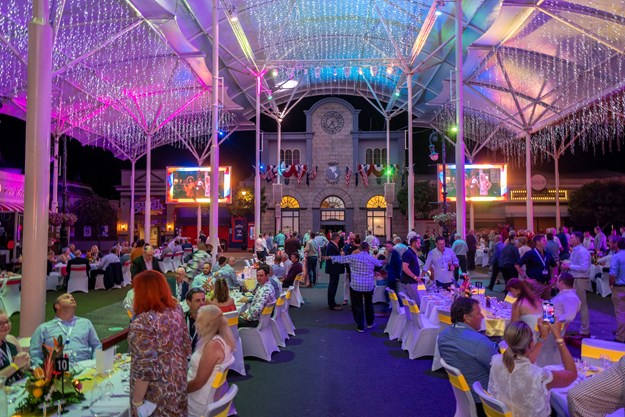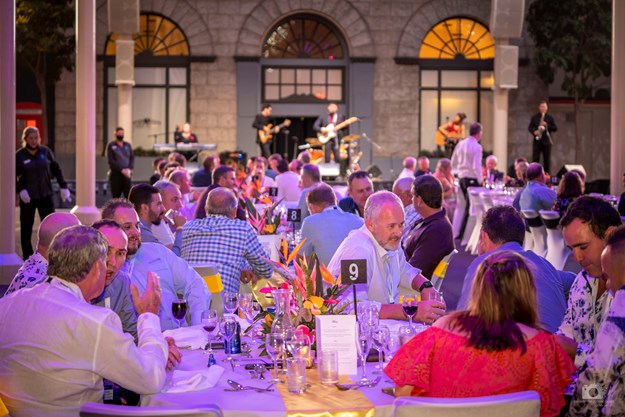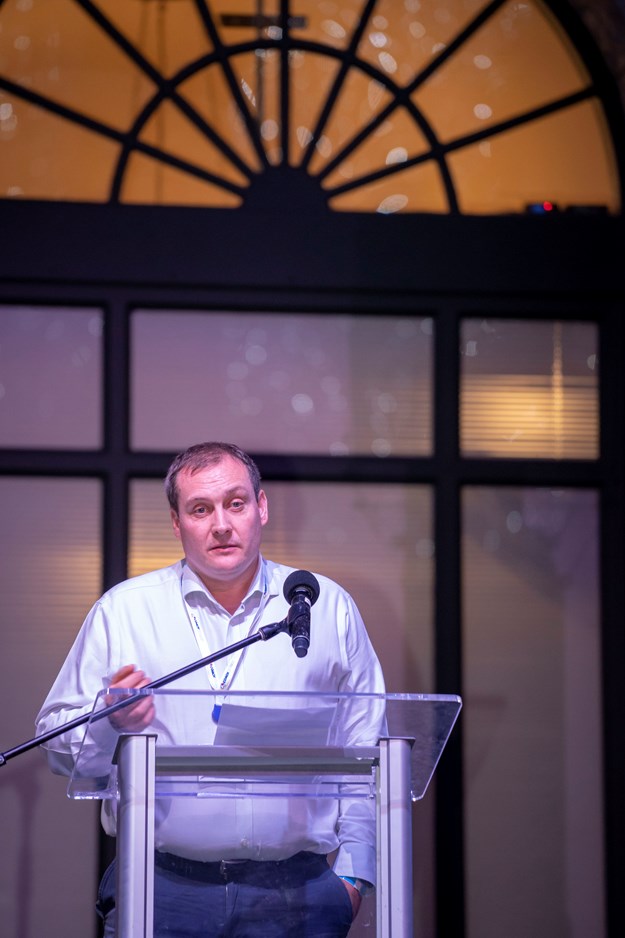 NIGHT VIBES
After a lengthy and insightful day of discussions on a range of key topics affecting the Queensland bus industry right now in particular, attendees gathered for the Scania pre-gala dinner event at the Fountain of Fame, which led in well to the highly anticipated Custom Bus Group-sponsored gala dinner event and industry awards night held at the Star Pavilion Movie World.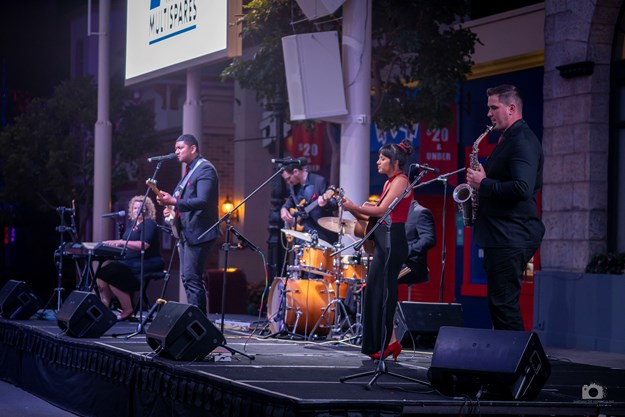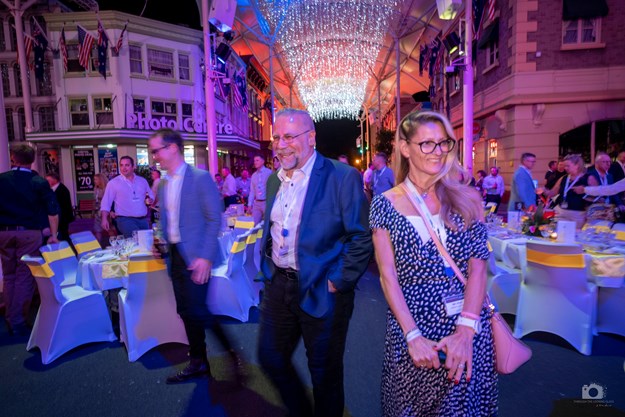 A BIG THANKS
Overall, for those who attended and from what ABC magazine has heard from many of them, given the crazy Covid circumstances it was an amazingly put-together and run event that speaks volumes about QBIC and the Queensland bus fraternity.
Asked about next year's event – if we dare so look that far – Tape replied: "We are looking at conferencing in Brisbane. Why? Ease of travel for delegates and reducing time and cost associated with attending the event, given the financial impact of Covid-19.
"I would like to thank members, event sponsors, supply partners and industry colleagues for their attendance and support of our event.
"It was great to finally have an industry event again, bringing together our bus and coach industry family once more.
"The QBIC secretariat consists of a small team of three, a team that punches well above their weight, a great event, great job. Well done to all!" he said.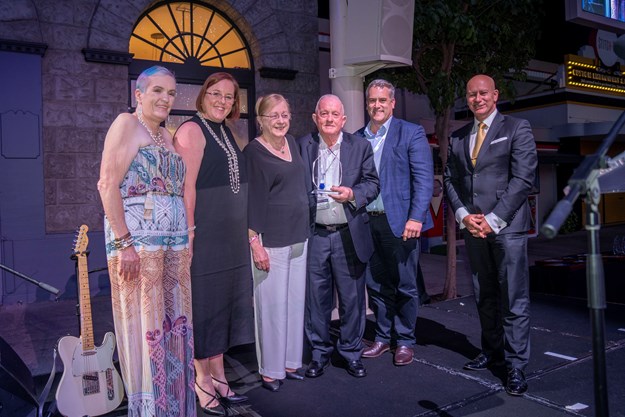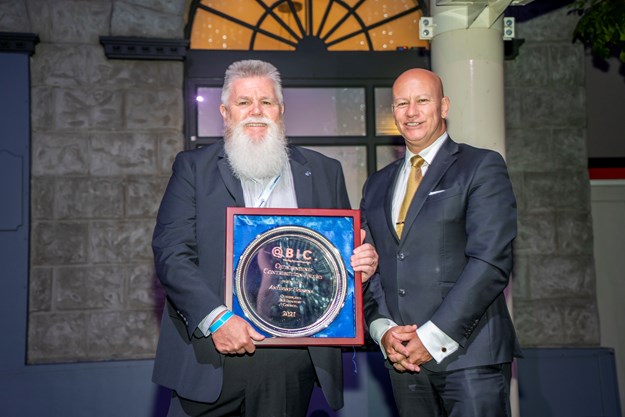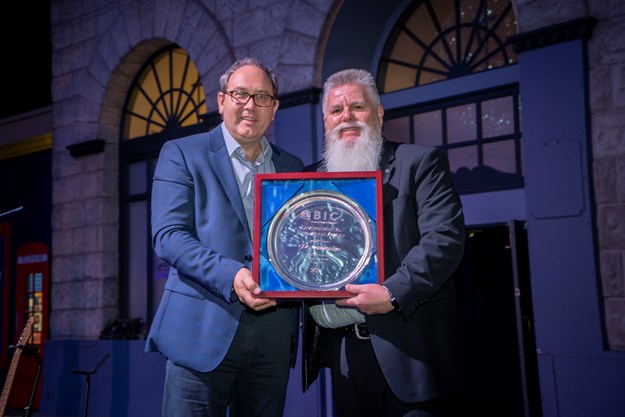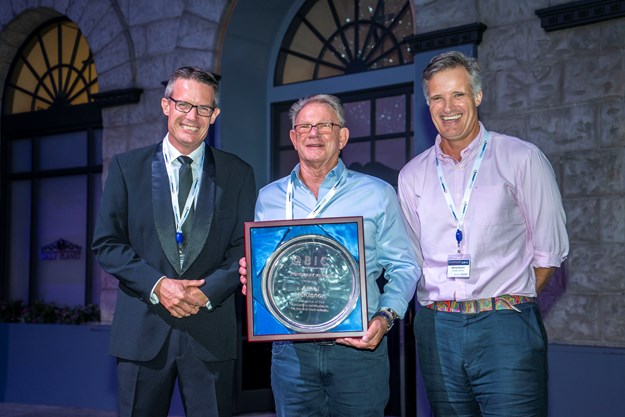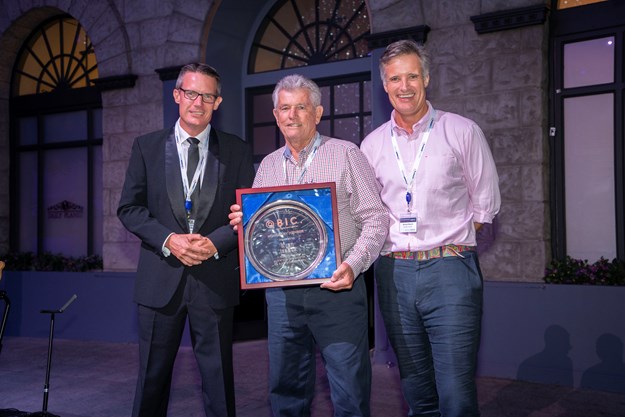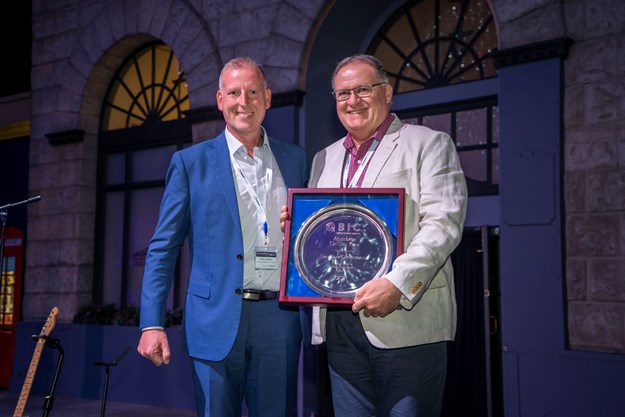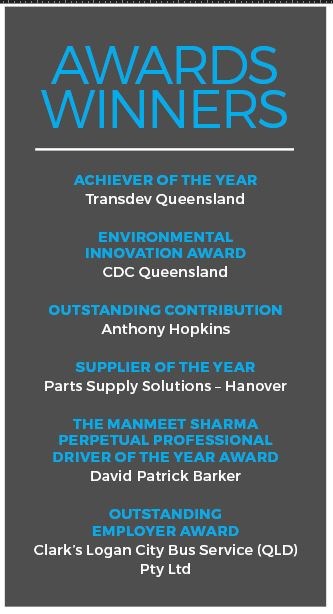 Subscribe to our newsletter
Sign up to receive the ABC e-newsletter, digital magazine and other offers we choose to share with you straight to your inbox
You can also follow our updates by liking us on Facebook.