FORMER INTERNATIONAL CRICKETERS NOW MELBOURNE BUS DRIVERS
---
MELBOURNE COMMUTERS may now find one of a hat-trick of former international cricketers are steering their Transdev bus as three have found new careers as city-bus drivers, the company revealed recently.
Transdev Melbourne discovered not one but three international cricketers in its midst - Suraj Randiv and Chinthaka Jayasinghe, who both represented Sri Lanka, and Waddington Mwayenga, who represented Zimbabwe.
"We have a huge diversity of professional backgrounds among our [more] than 1200 bus drivers," said Transdev Melbourne managing director Ian Craig.
"Next time you get on the bus you may be driven by a former cricketer, a former pastry chef, or a former social worker just to name a few examples.
"Despite the diversity of backgrounds, our drivers share a united passion for customer service and ensuring we continue to provide Victorians with a safe, reliable and comfortable journey," Craig explained.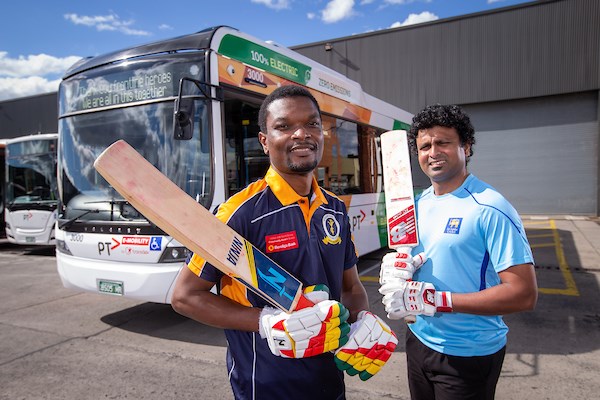 HOWZAT?!
Randiv and Mwayenga were recruited via Transdev's Journey Maker Academy, an initiative developed to help people from outside the transport industry to become a bus driver, the company explains.
The program is particularly targeted to people with car licences and strong customer service backgrounds, who are supported in gaining a heavy vehicle licence required to drive a bus, it adds.
Since 2018, Transdev Melbourne has recruited 200 bus drivers via its Journey Maker Academy program; it also offers dedicated recruitment programs for experienced bus and truck drivers, it says.
Jayasinghe was recruited through the Bus-to-Bus program, which helps experienced bus drivers transition into a new role via tailored training program – including driving evaluation and tailored training in customer service, Transdev states.
In 2020, Transdev recruited a number of experienced drivers from the tourism industry due to the impact of Covid-19, it explains. While playing cricket and driving a bus may seem worlds apart, the drivers say they draw on traits such as patience, teamwork and discipline developed during their professional sporting careers in their current bus driving roles as they help Victorians get to where they need to go.
While wearing masks during COVID-19 has helped conceal their notoriety, some avid cricket fans still have managed to recognise Randiv and Jayasinghe, the company confirms.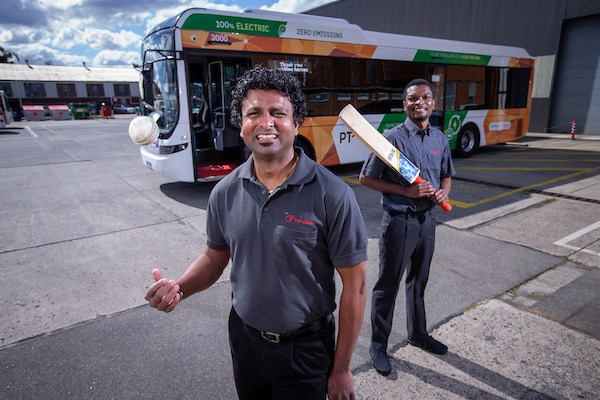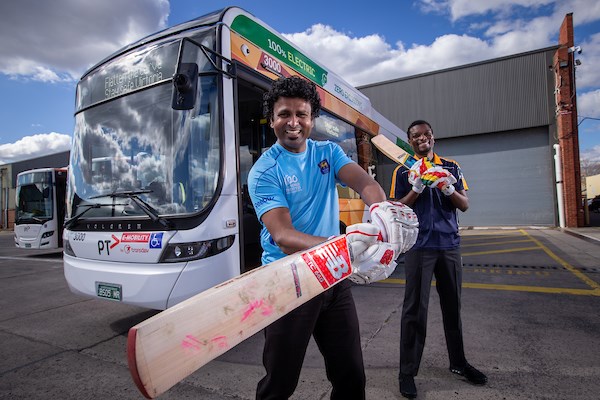 QUICK FACTS - THE PLAYERS
Waddington Mwayenga
• Played primarily as a medium pace bowler
• Test debut came in the second Test against Indian cricket team in 2005/06
• Has been with Transdev more than ONE year based at the Thomastown depot
• He began playing cricket when his father worked as a groundsman at a private school in Zimbabwe; he and his brothers joined in playing cricket with the children who went to the school
• Worked for Cricket Australia for 10 years as multicultural programs officer promoting and developing cricket in newly arrived communities
• He currently plays with Youlden Parkville Cricket Club
• He is a father to two children: a three-year-old son and daughter born in 2019. After having his first child in 2017, he was attracted to a career at Transdev because he wanted a flexible job to help wife raise the family.
• Mwayenga playing against Australia (https://www.youtube.com/watch?v=GDb80B3OFcc&t=103s)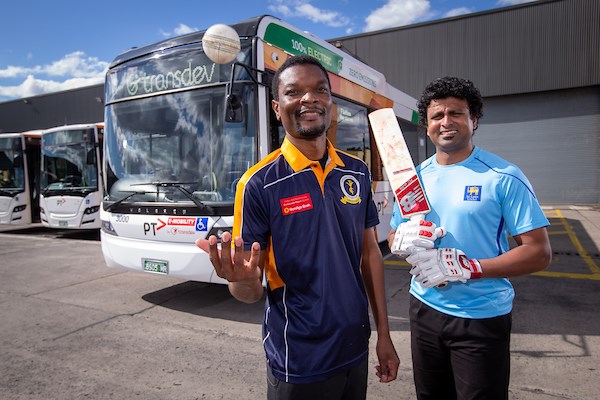 Chinthaka Jayasinghe (CJ)
• Member of the Sri Lankan cricket team for the 2010 ICC World T20 played in the West Indies and has represented Sri Lanka at the Asian Games
• Has been with Transdev for two years based at Melbourne's North Fitzroy depot
• CJ moved to Australia in 2012 and played for the Greenvale Cricket Club until 2017
• Has currently plays for Westmeadows and was awarded the 'Best Cricketer' in the league for the past two years
• CJ joined Transdev already having experience driving buses; in Sri Lanka his father owned three buses and if he had time he would drive them
• He is father to two daughters aged 14 and 11, who like dancing and swimming
• Jayasinghe playing against India (https://www.youtube.com/watch?v=qdsVLHcC3AM)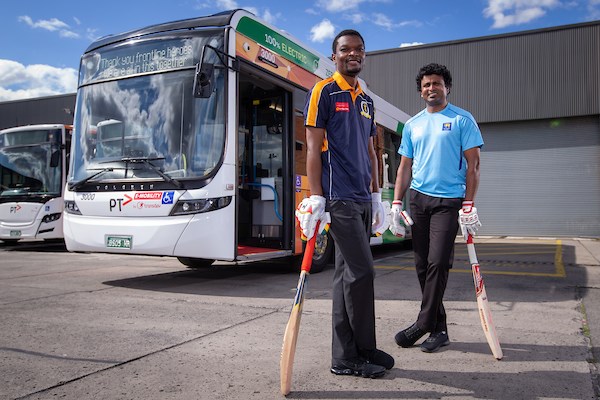 Suraj Randiv
• Off-spinner who made his first-class debut in 2004, one-day international debut late 2009 and his test debut against India six months later
• He says he was inspired to play cricket when Sri Lanka won the 1996 World Cup
• Currently playing with Dandenong Panthers
• Started with Transdev in July, 2020, based at the North Fitzroy depot
• When in Sri Lanka and he wasn't playing cricket, Randiv travelled frequently and loved to drive, which is one of the reasons he applied to become a bus driver
• He has an eight-year-old daughter and five-year-old son, who love cricket, basketball and soccer
• Suraj Randiv playing against India (https://www.youtube.com/watch?v=ljeDnkcUGRY)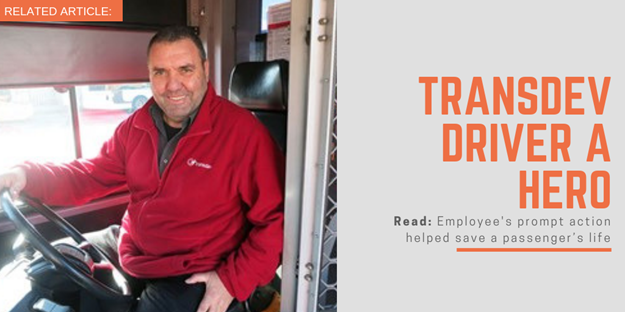 ABOUT TRANSDEV
Transdev says it believes public transport plays an important part in how a city comes to life. Its day-to-day work influences families, friends and future generations where they live, work and play, it states.
In Australasia, Transdev has 5,704 people passionate about operating its 2,150 vehicles and vessels, which deliver more than 145 million customer journeys each year, it adds.
Subscribe to our newsletter
Sign up to receive the ABC e-newsletter, digital magazine and other offers we choose to share with you straight to your inbox
You can also follow our updates by liking us on Facebook.