ABC ISSUE 403 – OUT NOW!
---
With bus use back on the rise, let's hope it stays that way.
Catching a local bus recently after many, many years, I must confess was a weirdly beautiful reminder of how unexpectedly enriching and soul-lifting such an experience can be. Seriously…
I know that sounds abundantly contradictory, even to many of us in the bus industry and public-transport worlds, but I was recently reminded of one of the underlying strengths of the bus-travel experience - and that is: conversation with people.
Not all people, of course, as who you get stuck with on a trip could ruin your day and cause untold psychological damage for years to come, no doubt, but get a good one where the courtesy, respect and banter imparts positive vibes and you'll often find you walk away with much more 'good value' than the original ticket price.
"She's gone to a better place," this grey-haired older lady said. "Her energy has gone back to the source."
I was catching the bus as I was staying back with my poor dad after my wonderfully amazing, loving and soul-enriching mum passed away a few weeks ago. At 87 and still quick witted and agile, loving the odd pub meat raffle, small pokies flutter or music show at the local with dad on weekends, my retired nursing sister and sports-loving mum, Dulcie, heard 'the call of God' in the wee hours of March 5. And her family and friends are all massively the lesser for it.
It's a long story, but the conversation while waiting for the bus soon turned to things of a philosophical and spiritual nature, highlighted by talk of out-of-body experiences and astral travelling. What?!? Now, I was sure I had had those in life after the odd big night out, but this lady was adamant our souls existed and through trance-like meditation we can 'leave' our bodies. Wha…?
Crazy talk for sure - normally, but right about now I was all ears as knowing my dear and angelic-natured mum - always (disturbingly) concerned with the welfare of others and helping where possible – was amongst some source of greater good now. We hear what we need to hear, I guess. And I'm telling you now, I needed this.
"Get really tired, darken the room, lay flat by yourself, imagine drawing blue light slowly outlining your body, concentrate on the silence until you 'hear it' and the silence becomes louder, focus intense, hear your pulse loudening like beating jungle drums and 'feel' it … until it stops ... and you feel yourself – your energy, your being – rise," she explained, in a somewhat Dummies Guide To... supreme spirituality, I guess. Dunno.
I told her I'd 'look into it' once the world went back to making a bit more sense, but in the least I was grateful for waiting to catch the bus and having such a different chat with a good-natured stranger.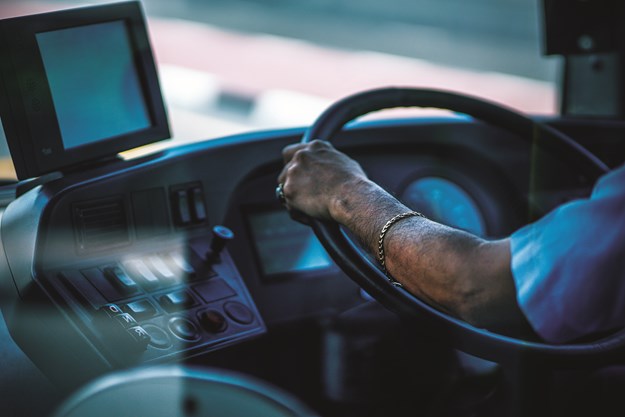 HALF-PRICE TICKETS
Well, it sounded good in theory for domestic tourism when the Australian federal government started offering passengers discounted flights to certain destinations. The aim was to give the local economies there a bit of help. Sweet! Well, if you are one of the nominated destinations that is, but it has irked many in other areas who have seen themselves as 'missing out'. Really? Take a ticket and get back in the queue!
If anything, when it comes to missing out, I couldn't help feel the collective pain of our struggling long-distance coach tourism sector, whose obvious road-based business models means they aren't included in any form of incentivised travel help, and if they were, it would be too late for many anyway. That is, the greatest win would have been to get people onto coaches during the height of the crisis last year when domestic flying was more of a no-no, but alas it seems that window has now closed. A shame.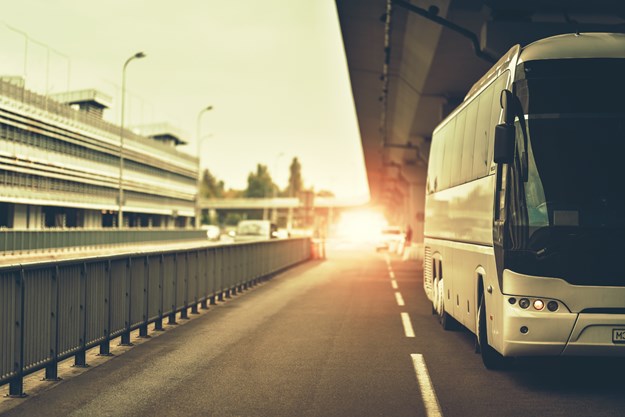 CONTENTS AND MORE
This month, in Issue 403 of ABC magazine, it's finally here: our world-exclusive test drive of the Custom Denning Element e-bus!
This was Custom owner Scott Dunn's e-bus vision for the still relatively recently purchased Custom Bus Group and even more recently acquired iconic Queensland-based Denning bus-making entity.
That synergy had both its supporters and detractors, given each company's distinct storied histories within the very fabric of the Australian bus-making scene. However, fast forward to now, early 2021, and the Custom Denning Element is poised to tackle the EV transition for the benefit of both companies, both locally and we hear in the UK, too. Read our review on pages 32–38.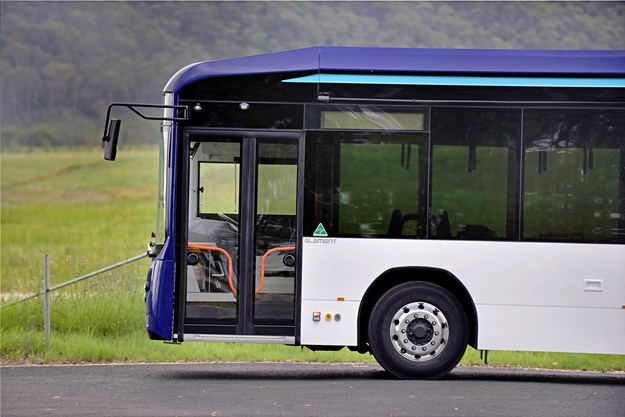 Also inside, we visit the NSW north coast's Tinonee Bus Company in the Taree area. It's a great tale of two mates and business partners who moved from Moree to Taree to run a bus company – and who are already expanding their bus business. Check that one out on pages 40–46.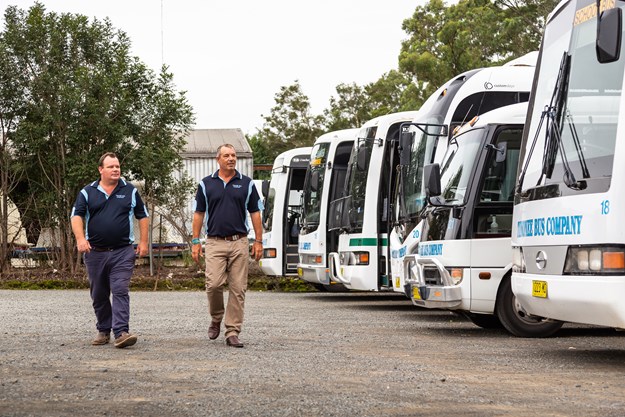 Clearly 'in focus' this issue during International Women's Week 2021, we highlight some great initiatives from Transdev Australasia, while also having a look-see at the Busways' NSW Coffs Harbour e-bus trial of a Yutong E12, recently.
While some will say a trial is a trial is a trial, they do so foolishly; the key to successful e-bus fleet transitions will mean operators looking at their own requirements on a case-by-case basis, with relative parity to trials based on like-for-like regional considerations and charging capacities proving crucial - rather than just relying on one model' or city's trial.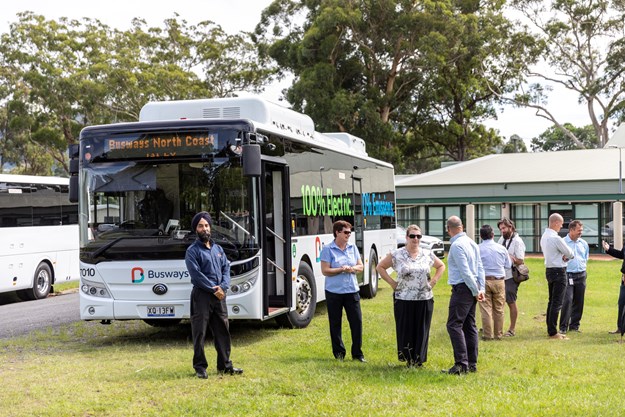 In terms of news, Volgren's restructure in Queensland was a very interesting one this past month and with possible job losses on the cards these things are never great times for those affected. However, insiders confirm there are already plans afoot to ensure those workers are absorbed elsewhere and/or are well placed to get new jobs at another state-based company also – technically in the bus field. Regardless, hopefully things there will work out for all parties involved, if and when such measures unfold.
February deliveries data? Looking stable!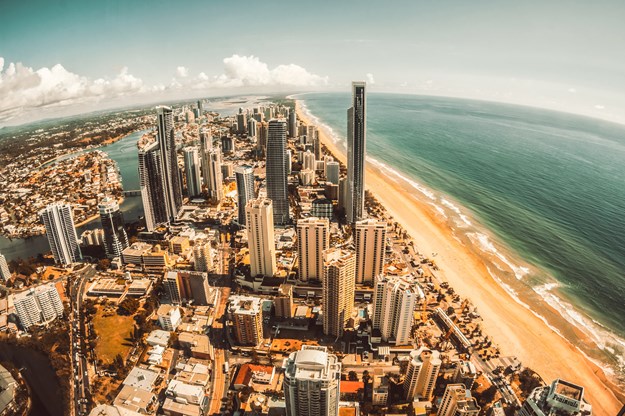 And finally there's a mini preview on pages 48-50 of the 2021 QBIC Conference.
Given the debacle of 2020, this first belated Aussie bus event promises to be great if for no other reason than we get to hang out and chat mindless stuff into the wee hours like real normal humans (remember that?), over a vino or two.
In the grand scheme of things, these simple bonding moments could prove more valuable than ever.
Until the next thrilling instalment...
Subscribe to our newsletter
Sign up to receive the ABC e-newsletter, digital magazine and other offers we choose to share with you straight to your inbox
You can also follow our updates by liking us on Facebook.