'NEXT-GEN' ZF ECOLIFE BUS TRANSMISSION DUE SOON
---
BREAKING: A 'lighter, more efficient and more robust' ZF Ecolife bus and coach transmission is due to be released here in the Australasian/Oceania region, according to a ZF statement issued recently.
Said to be offering, "improved fuel savings of up to three per cent compared to the first generation transmission", the compact weight-saving design Ecolife 2 is set to feature increased torque allowance of up to 2000Nm for city bus use, ZF states.
Since its global introduction in 2007, the first generation ZF Ecolife six-speed automatic transmission has found acclaim the world over for efficiency, performance, noise characteristics and retarder braking, says ZF, with the ZF Ecolife 2 delivering further refinements to the package, the company explains.
With a focus on lowering operating costs and emissions the "more highly developed" second-generation Ecolife will have an option for coaches that will cover an engine torque range between 1,700Nm - 2,800Nm, says ZF.
"It's exciting that the Ecolife 2 bus and coach transmission is coming to Oceania," said Shane Trenbath, ZF Services Australia Technical Services manager.
"The first generation Ecolife has proven itself in our tough local conditions, so for this latest generation to be more refined, more robust, lighter and more economical, it will be very popular in the marketplace," he said.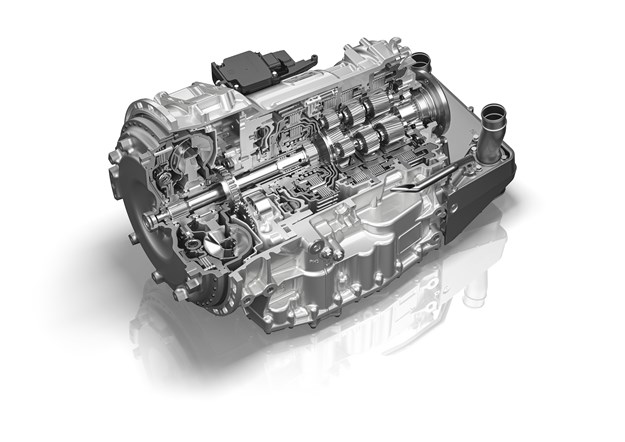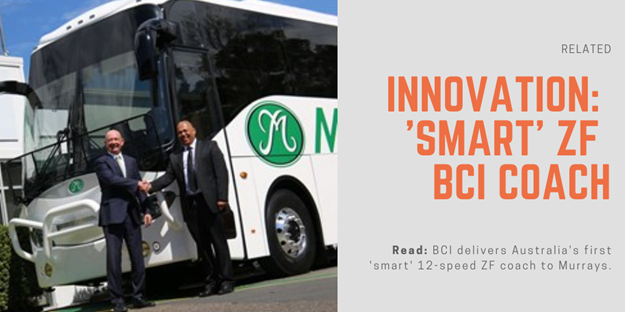 FUEL SAVINGS
As stated, via Ecolife 2 further fuel savings of up to three per cent will be available compared with the first Ecolife generation, claims ZF.
The unit features numerous technical refinements that make it lighter, more efficient, more robust, and easier to maintain, it adds.
A torque converter with a new torsional damper enables fast and smooth shifting, and provides the Ecolife 2 with its stop-start function.
Another innovation is the cooling concept; the stainless-steel heat exchanger mounted behind the transmission is now triple-ducted, integrating the transmission cooling system and eliminating the requirement for an additional housing, ZF explains. This results in weight savings of around 10 kilograms, and improved ease of maintenance, says ZF.
Further advantages of the Ecolife 2 come from the transmission control system, which enables a coasting function that contributes to fuel savings, with the system customisable to specific engine characteristics, while enhanced diagnostics are available via integrated telemetry, it states.
The system also features variable idle speeds, which enhances several transmission functions under different circumstances, ZF adds.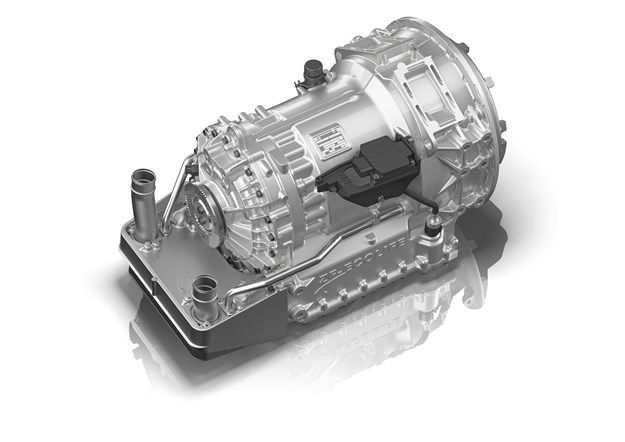 ECOLIFE LEGACY
From low life-cycle costs, fuel consumption savings, to savings on service brake component longevity, plus a host of usability and comfort advantages, the ZF Ecolife is in a class of its own, ZF says.
At the heart of the efficiency savings is the six-speed configuration, which keeps engine revs low throughout acceleration. This is especially noticeable at speeds less than 20km/h when setting off, with two low-ratio gears utilised, which provides a fuel consumption advantage of up to 10 per cent in city applications when benchmarked against other transmissions featuring fewer overall gears, it says.
Furthermore, the integrated ZF Primary Retarder system supports high braking effort which, proportionally, continues to apply braking force until the bus is almost stationary, ZF explains. This characteristic significantly reduces the demand on the vehicle's service brakes, meaning lower lifecycle costs for the operator, ZF advises.
Another feature of the transmission is its dual cooling system, with its transmission and retarder heat exchanger limiting excessive heat, which subsequently extends oil change intervals.

LOW NOISE
In recent years, the transmission system received a mid-life rework with the addition of a stop-start ready function, as well as new control software, named Topodyn Life.
Factoring in prevailing driving conditions, the ZF Topodyn function selects the best shifting strategy for the upcoming topography while also adjusting braking force, which can reduce fuel consumption by up to five per cent, ZF states.
With quieter buses of growing importance to fleet operators, passengers and the general public, Ecolife's low-noise characteristics have proven to yield reduced noise pollution, with the transmission enjoying a noticeable advantage over the competition, both inside and outside of the vehicle.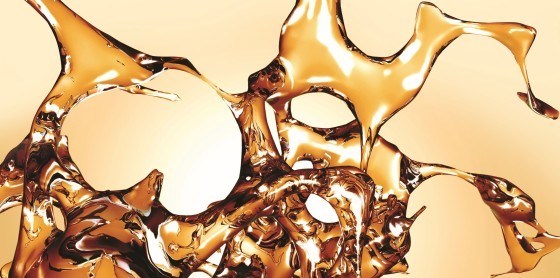 LOCAL SUPPORT
ZF Services in Oceania fully supports all of the systems and components it distributes in the local marketplace for buses and coaches, including the ZF Ecolife 2 transmission, driveline, steering, chassis and electronic components, plus electric drive systems. ZF confirms.
Included in this back-up is a complete range of fully synthetic lubricants, with a range that has been specifically developed for the Ecolife family of transmissions, it states.
Suitable for both hot and cold climates, ZF Ecofluid A Life offers extreme thermal stability, while reducing fuel consumption and CO2 emissions, prolonging the service life of the transmission, ZF says.
Also available is ZF Ecofluid Life Plus, which thanks to its optimised viscosity and additives enjoys fuel savings of up to 1.5 per cent, as well as reduced operating and maintenance costs, and improved shift comfort, it adds.
ZF Services in Oceania makes available to its customers comprehensive exchange stock in addition to a thorough service and overhaul offering for Ecolife transmissions from its fully equipped workshop in New South Wales or alternatively through its comprehensive service network, it explains.
Furnished with the latest diagnostic tools and factory-trained technicians, the technical team can assist with the servicing needs of bus and coach fleets big and small, it says.
ABOUT ZF
ZF Friedrichshafen AG is a global technology company that supplies systems for passenger cars, commercial vehicles and industrial technology, enabling the next generation of mobility, it states.
Subscribe to our newsletter
Sign up to receive the ABC e-newsletter, digital magazine and other offers we choose to share with you straight to your inbox
You can also follow our updates by liking us on Facebook.