ABC ISSUE 402 – OUT NOW!
---
A new economic and military alliance that could change the global balance of power? And we could be in it? Hmm... Sounds like fun. Maybe.
"I said blue moon of Kentucky [gotta] keep on shining,
"Shine on the one that's gone and left me blue.
"I said blue moon of Kentucky, keep on shining,
"Shine on the one that's gone and left me blue."
Now, when an old Elvis Presley song plays across your favourite music streaming platform while doing the weekend vacuuming with your wireless headphones on, I think it's kind of rude not to shake your booty along when it has such a catchy beat.
A cover version I would only recently learn (thanks DuckDuckGo), my old man – a country music-loving muso and guitar player himself at family parties and anywhere, really – use to drown out the house with Elvis vinyl-record tunes and Blue Moon of Kentucky always stood out most to me. That and Viva Las Vegas.
As a totally uncoordinated and non-musical kid in a sporty-ish and musical family, connecting via Elvis tunes was basically some ethereal, spiritual experience. That, or hearing 'Kentucky' made me think about the chicken (I'm like 5, what else could it be?) and the salivation would put Pavlov's dog in the shade.
Late teens, it's heard again – boom! I've worked out where Kentucky is now – roughly – and I'm wanting to go there. Cowboy boots and hat on.
Mid-20s, thwack! I'm now visualising spitting out chewed 'tobacco' onto someone's front porch while I cradle my trusty shotgun as I sit, rocking away, watching tumbleweeds roll by me and someone's lazy bloodhound at my feet named Bubba.
Yep, good times. But now, the only thing cradled is the Hoover's nozzle after shaking out the sock that got sucked up into it.
This is what you get when you're trying to switch off from the world via music to avoid news of lockdowns and cases and border closures and restrictions. Man...

WHAT'S CANZUK?
I'm glad you asked. Following Elvis came a clip about CANZUK? Yep, that's what I asked as well. An alliance system based on economic, military and general life and diplomacy between Canada, Australia, New Zealand and the UK – crucially while each maintains its sovereignty – absolutely caught my interest. Not just for collective bus-making cooperation, but in general ... especially in these uncertain times.
Its website states: "CANZUK International was founded in January 2015 and is the world's leading advocacy organisation promoting facilitated migration, free trade and foreign policy coordination between Canada, Australia, New Zealand and the United Kingdom (the 'CANZUK' countries).
"Our campaign advocates closer cooperation between these four nations so they may build upon existing economic, diplomatic and institutional ties to forge a cohesive alliance of nation-states with a truly global outlook."
Go check it out. Let's talk later…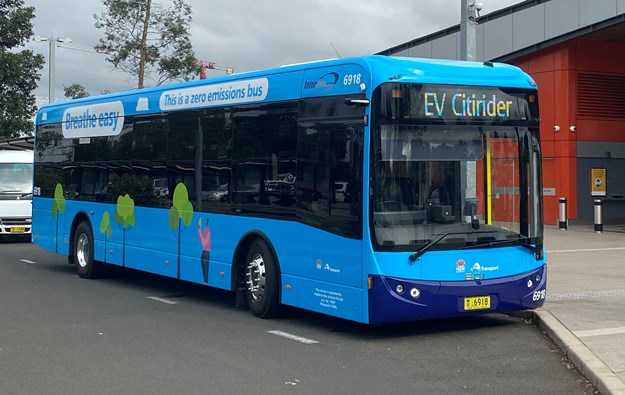 FLIP PAGES
Inside this February Issue 402 of ABC magazine we have a veritable treasure trove of curiously interesting and weird and wonderful bus stuff to get your public-transport juices flowing.
Firstly, on our cover this month is indeed one we have featured and tested before, but now in its TfNSW regalia it is BCI's first Australian operator-delivered e-bus that's in full service.
In the hands of South-west Sydney operator Interline, the Joe Oliveri-run organisation is a pretty tight 'bus ship' out in those parts and the new BCI Citirider E is the first electric bus to kick off his emerging electro-mobility fleet - due to soon include another nine Yutong E12s and possibly a Custom-Denning Element according to word around the campfire.
Speaking of the latter, you might want to make sure you stick around for our next issue as I'm confident ABC magazine will have an exclusive coming up about that one, too. Well, I'm pretty sure that will happen. I know the editor and he says it's looking good, so I'm just going off that. ;) Check the BCI out on pages 34–40.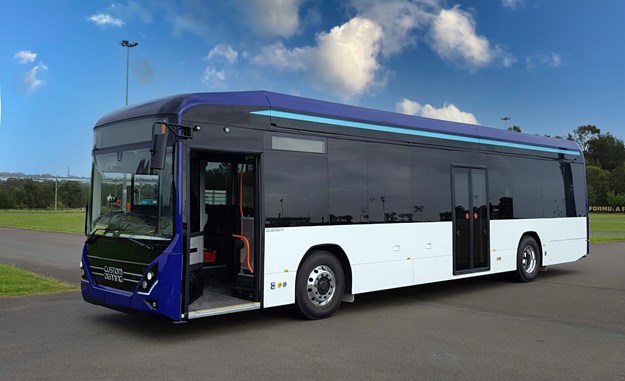 Further inside we finally get to air our Fuso Rosa test drive, which has been in the kitty since late last year – or was that earlier this year? (I tell you, these outbreaks and travel restrictions are totally doing my head in these days).
The safety-laden new Rosa has some small-bus/van class-leading tech as standard and some style tweaks really look the part as well. Ensure you check out that one on pages 48–53.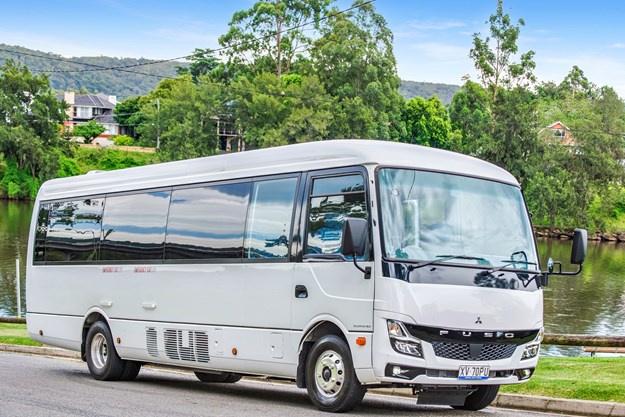 And then we have something a bit different. A big thanks to the deftly efficient bus industry PR who brought this one to my attention, even though it included a few brands other than their client. Now whether that was because we are technically dealing with used buses on this one, so really there's 'no sheep stations' on it (totally used the old sheep stations line to freak out our international readers), or merely because it's for a good cause, I'm not sure. But I like to think because it's about a great charity modifying buses to give thousands of homeless people a clean and safe place to sleep at night, that this is reason they felt compelled to drop me a line about it. As the 2017 Telstra Victorian Charity of the Year winner, it's proof of what a great and noble idea it is and I think particularly the concept overall is a great ambassador for the many uses and value of used buses these days. That's on pages 42–46.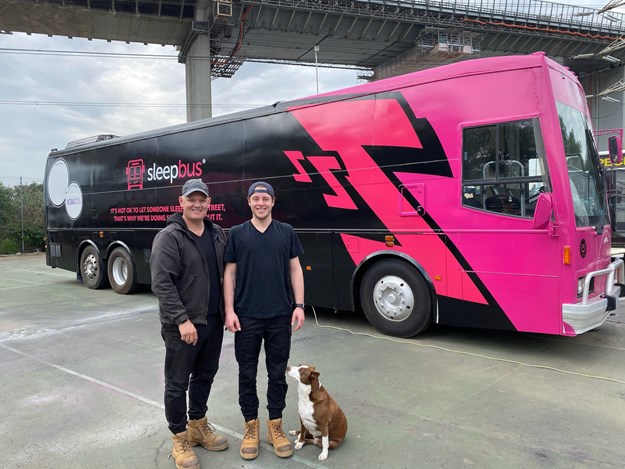 In terms of news, some big ones here. Kinetic (nee Skybus) has pretty much bought out Greyhound Resources (pending any final checks and approvals) and with rumours that Kinetic itself is sussing out the market for a buyer it will be interesting to see how that all unfolds.
Also, NZ is helping out its councils update to cleaner public transport and bus fleets via some solid cash injection while operator Transit Systems has picked up a cool international customer service award. Read those and more news from page 8.
Finally, good to hear – and without jinxing it – the January 2021 deliveries is on the up again, so that's a great start to the year. A year that will have a slew of ups and downs, such is the way it seems to be now, unfortunately.
On that note, catch you next month. And remember, be good! And if you can't be good – be good at it, as they say. :)
Until the next thrilling instalment…
Subscribe to our newsletter
Sign up to receive the ABC e-newsletter, digital magazine and other offers we choose to share with you straight to your inbox
You can also follow our updates by liking us on Facebook.