MOSCOW 600 E-BUSES; LOCAL TECH AIDING TRANSITION
---
Moscow Transport starts 2021 welcoming its 600th e-bus for the capital city, maintaining its leading position in Europe while introducing a local solution for converting regular modern buses to electric, the Russian bus operator has announced.
With a Moscow-based company presenting an IT-platform for electric bus manufacturers, the developers promise to reduce energy consumption of electric vehicles by 25 per cent and increase the power reserve of e-buses up to 150 kilometres, MT explains.
During a recent working meeting with Maksim Liksutov, the deputy Mayor of Moscow for Transport, NPP ITELMA showed a prototype of an e-bus equipped with modern Russian-made components. The proposed equipment allows replacing the batteries of an electric bus, "…in five minutes at terminal stations using pit-stop mobiles, as well as to monitor batteries online," the company states.
The system will also make it possible to create an electric bus from any modern bus, it adds.
"We welcome innovative solutions and are always looking for new ideas for urban transport development," said Liksutov. "That is why our start-up fund was created."
"It is important for the city to support domestic companies with production in Moscow," he explained.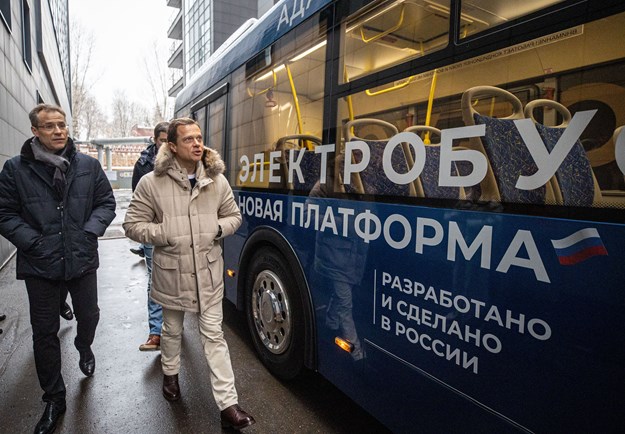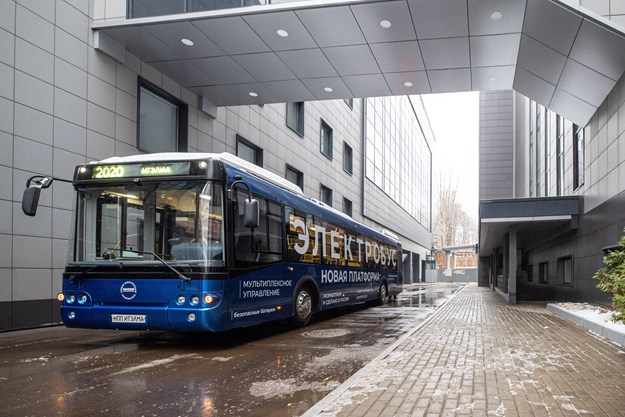 DRIVER TRAINING
Liksutov also announced that the first special e-bus specifically for driver training had arrived in Moscow, so now trainees will master the routes in urban conditions using the most modern mode of transport in the city, Moscow Transport states.
This vehicle is equipped with everything for the training; inside there are two cabins – one for a driver-mentor, the other for a trainee, so in emergency situations a more experienced driver will take control.
"Earlier, beginners trained on [conventional] buses and prepared for unforeseen circumstances on a special simulator. Now, our professionals - in addition to the usual exercises - will have a chance to immediately test themselves in the city," he added.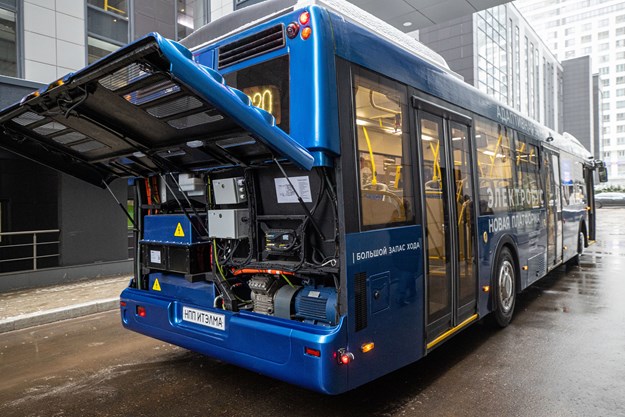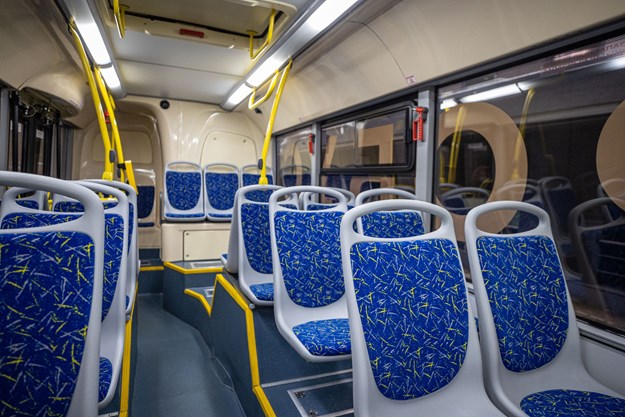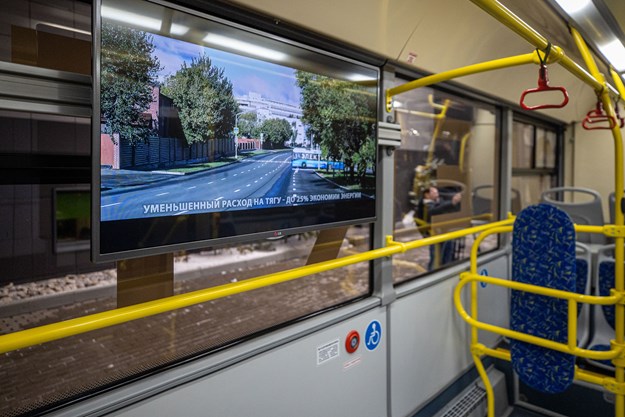 BATTERY SWAPS?
To clarify, in terms of this 'portable battery swap' concept - effectively negating potentially exhorbitant charging-infrastructre costs - as a spokesperson for The Department of Transport and Road Infrastructure Development in Moscow explained exclusively to ABC magazine: "'Replacing the batteries' means physical replacement for already charged batteries, so the waiting time at a terminal [bus] stops is minimal. Pit-stop mobiles quickly bring full batteries for change and take away the empty ones.
"It turns out cheaper and more efficient, as we do not lose time for re-charging and can [the bus] almost immediately re-enter its route. It is cheaper than using stationary charging infrastructure.
"What is more, all the technology is 100 per cent local [Russian], so we cut prices on production, delivery and taxes."
Subscribe to our newsletter
Sign up to receive the ABC e-newsletter, digital magazine and other offers we choose to share with you straight to your inbox
You can also follow our updates by liking us on Facebook.