MARCOPOLO LAUNCHES NEW AUDACE 1050 COACH IN OZ
---
BREAKING: Volgren parent company Marcopolo has launched a new Audace coach series for the Australian bus market – the Audace 1050 - aimed at the school, charter and long-distance coach sector, the company announced recently.
Available in either 57-fixed or 53-reclining seat models – and available to order in Australia from February, 2021 - both buses feature high levels of customisation and flexibility with options for toilets and wheel-chair lifts installed, explains Marcopolo.
Available to order exclusively to Australian operators from February, 2021, the updated model continues the momentum for the popular vehicles since first launching in Australia in 2013, it states.
As a point of note for local bus fans, Marcopolo has brought a total of 200 Audaces into the country through its Australian operation, Volgren. 
The changes range from major design to bodywork adjustments to wholesale seating modifications, says Volgren's national sales manager Yuri Tessari.
"The Marcopolo Audace is a proven performer with more than 450 units sold globally each year. It's a high-quality, flexible bus on a top-class European chassis, and it offers plenty of passenger comfort while being competitively priced," Tessari explained.
"It's also an incredibly versatile bus that can be used in a range of applications from school runs, charter, mining and long-distance trips.
"The changes we've made are mostly design refinements and body improvements, apart from one major shift: we are now offering a version of the Audace 1050 with reclining seats and retractable armrests, aimed at long-distance operators who want to offer passengers extra comfort," he stated.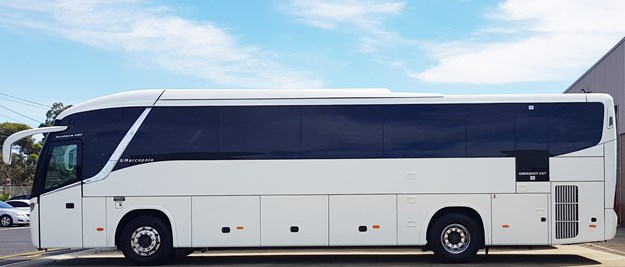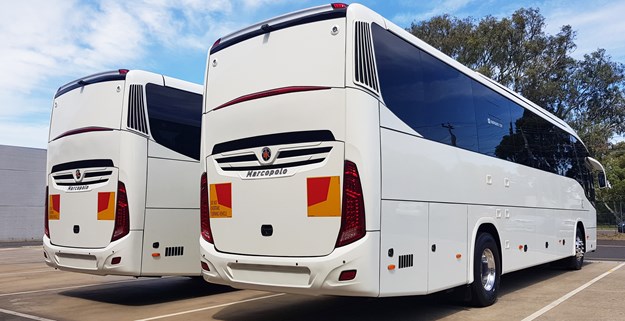 Tessari says the changes are a result of operator feedback and the company's global insistence on continual improvement in design and engineering - backed up by arguably the most successful bus body builder in the world.
"Since we first launched this bus in Australia we've made strong progress in standardising the way we build buses all over the world," he said.
"We call our manufacturing method – it's actually about our entire workplace culture – the Marcopolo Way, and as we work towards it we improve our buses in every one of our facilities. You can see that improvement in this bus."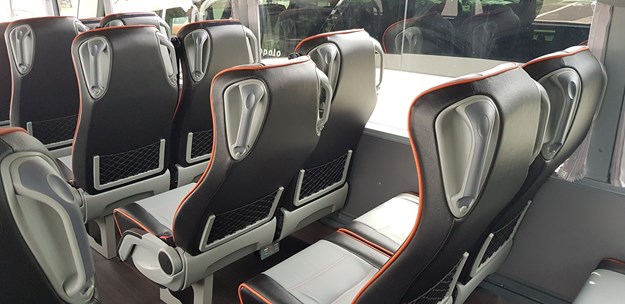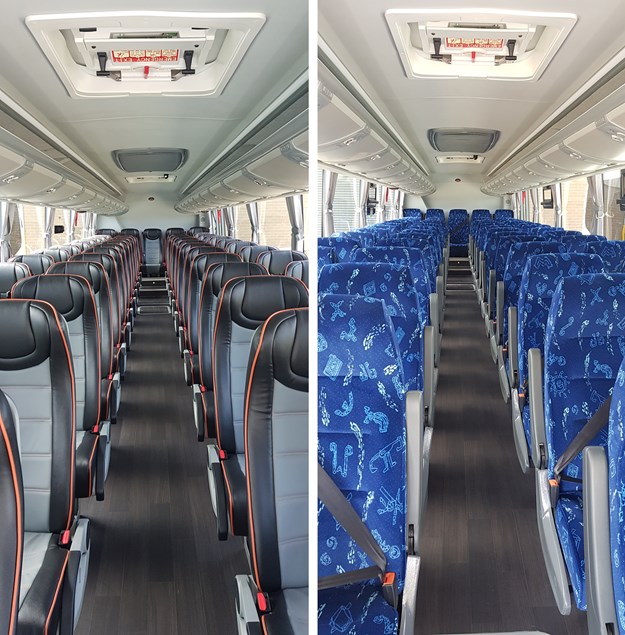 BORDER HOPES
The launch comes after a difficult period for operators impacted by Covid-19 and Tessari says that as Australian state borders open again he hopes the Audace launch will help ensure operator confidence in the sector.
"We know better than most that the travel and tourism industry, which includes school, charter and coach operators, has been badly affected over the last 10 or 11 months," he stated.
"All operators will be looking at 2021 with a renewed sense of optimism and perhaps with a fresh start in mind, so we think the new Audace enters the market at the right time," Tessari explained.
"The Victorian Government announced December last year a quarter of a million dollars to upgrade the Great Ocean Road, which is such an important destination for coach operators. I think that demonstrates that some confidence and optimism is returning to the industry."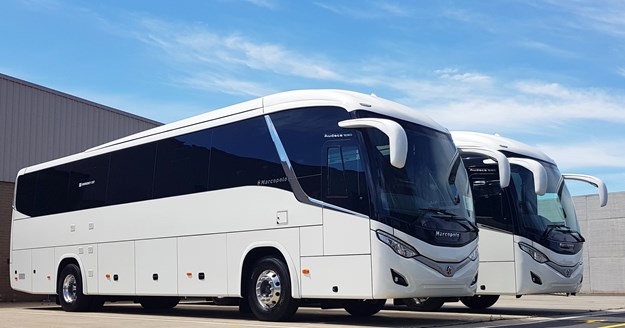 CHASSIS SPEC
The first two Audace 1050s that have arrived in the country are built on a Volvo B8R Euro 5, two-axle chassis with ZF automatic transmission. They will be supported locally by Volgren`s strong after-sales support with presence in VIC, NSW, QLD and WA, Marcopolo confirms.
"The beauty of the Audace is you get an upgraded version of one of the most popular and versatile buses of its type on the planet built specifically for this country with after-sales service offered by Australia's most trusted bus body builder," Tessari stated.
"As an operator you can expect precisely the same after-sales service with your Audace as you'd get with a Volgren Optimus."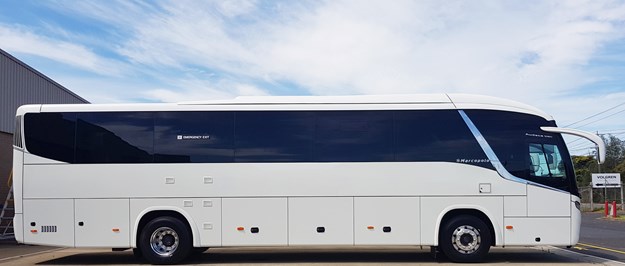 QUICKSILVER INVESTMENT
Quicksilver Cruises (QSC) coach operations manager Ben Tozer – one of Australia's leading Great Barrier Reef tourism operations - has four Marcopolo Audaces in his fleet.
Quicksilver coaches transfer passengers from Cairns and surrounds to Port Douglas, it explains. The coastal road is one of the most scenic drives in Australia, but due to its winding, hilly course it's demanding on coach safety and passenger comfort, it adds.
"After careful consideration the Marcopolo Audace was chosen as the coach for Quicksilver's coach-replacement program. QSC took possession of their first Audace in 2016. Since then three more Marcopolo Audaces have been added to the fleet," Tozer said.
"The Audace have performed well with numerous compliments from passengers and drivers on its comfort and handling. Fuel consumption, servicing and after sales assistance have been consistently good.
"The investment in the vehicles highlight Quicksilver's commitment to the comfort of our passengers and also ensuring we continue to lead in all aspects of environmental sustainability and reducing our carbon footprint," he added.
Subscribe to our newsletter
Sign up to receive the ABC e-newsletter, digital magazine and other offers we choose to share with you straight to your inbox
You can also follow our updates by liking us on Facebook.