BUS ZONE-MANAGEMENT TECH INTRODUCED INTO VICTORIA
---
COMMITTING to zero bus emissions in designated 'zones', Volvo Bus Australia and ComfortDelGro Australia have introduced 'zone management' technology, which will be ultimately rolled out across Victoria and elsewhere nationwide, Volvo has announced.
Following the recent introduction of Volvo's Zone Management System, global key customer ComfortDelGro Corporation (CDC) is having this clean and innovative technology integrated into its Volvo B5LH S-Charge buses in its Victorian fleet to promote sustainable transport.
CDC Victoria (CDCV) currently operates the largest existing self-charging bus electric fleet in Australia and maintains a shared focus with Volvo Bus Australia in having this technology lead the way towards long-term environmental sustainability, it states.
This newly introduced system will enable CDCV's existing S-charge bus fleet to achieve zero emissions in designated zones by operating exclusively in electric drive mode without relying on the electricity grid or requiring expensive infrastructure for charging, Volvo explains.
In addition to offering environmental benefits, this innovative 'Zone Management' technology also has the capacity to enhance the passenger experience for commuters in promising a silent ride, and giving city-siders improved quality of life through decreased air and noise pollution, Volvo states.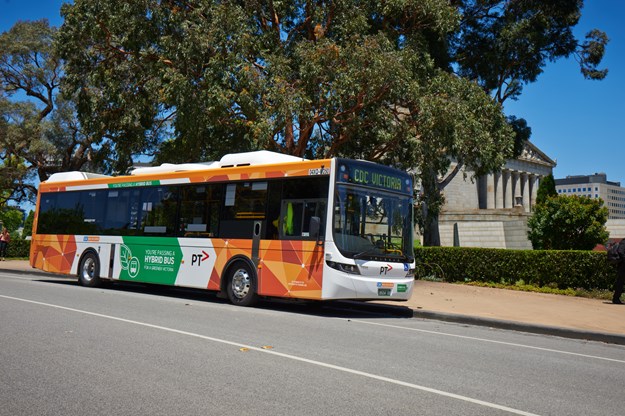 GEO-FENCING
Volvo's Zone Management system facilitates various benefits by deploying advanced geo-fencing technology and telematics, Volvo explains. This technology is the first of its kind within Australia and is paving the way to a more innovative, efficient and environmentally friendly future for transport, it adds. 
"We are so excited to be the first in Australia to achieve zone-based zero emissions on our existing S-Charge bus fleet and believe that this technology innovation revolutionises our Victorian operations without the need for extensive infrastructure," said CEO of ComfortDelGro Australia, Nicholas Yap.
"This new system will greatly benefit the local community promising a silent ride with zero emissions in a variety of locations, for a cleaner, greener Australia," stated Yap.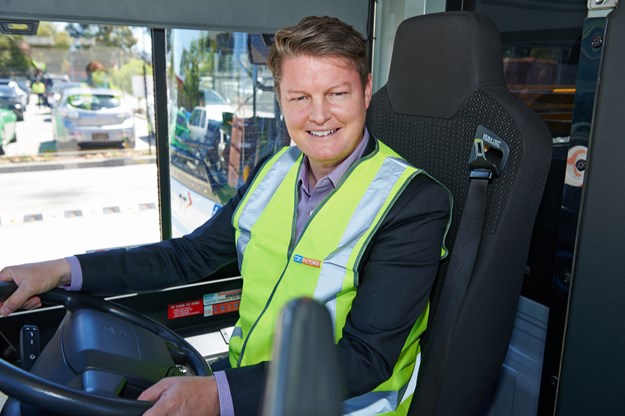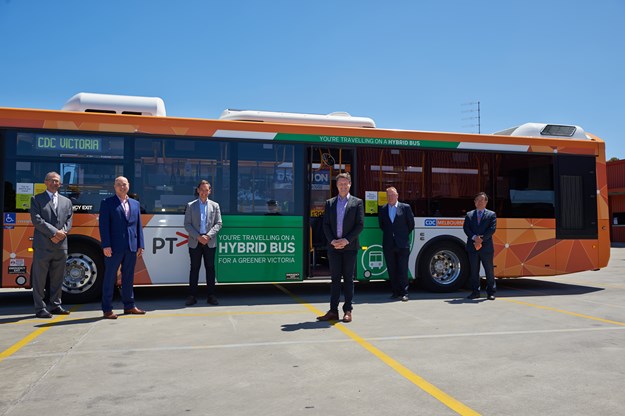 CONNECTED SERVICES
Additional to allowing operators to program buses to automatically switch to electric mode within selected zone areas, this technology also allows for speed regulation without driver intervention to ensure safer cities, the company says. This innovative Zone Management system is part of Volvo Bus Australia's Connected Services offering, available as an option with any Volvo B5LH S-Charge purchase, it confirms.
The Volvo B5LH S-Charge can run in electric or diesel mode and can operate on up to 100 per cent biofuel – all whilst producing a lower carbon footprint than many grid charged electric vehicles, according to Volvo.
The batteries are charged via both the energy that is captured through braking regeneration and the engine. As a result, the Volvo B5L S-Charge can be used on virtually any bus route both in urban areas and in the suburbs, Volvo states.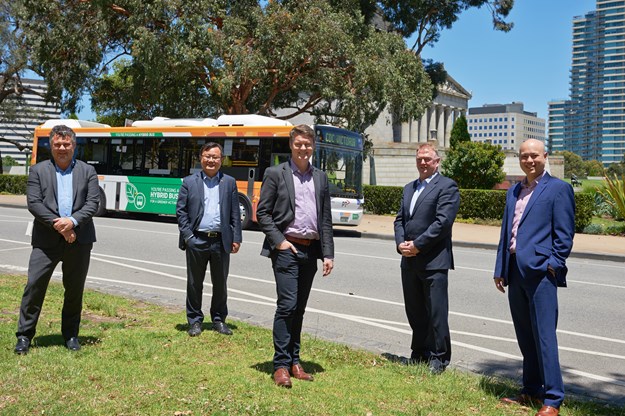 IMPLEMENTATION
Thus far, out of CDCV's S-Charge fleet of 50, nine buses have been fitted with Volvo's Zone Management technology and have commenced operations on the streets of Melbourne across major routes. The remaining buses will be upgraded across the next four months.
"We are excited to be partnering with CDC on this journey in Melbourne and for allowing us to introduce innovation with a trusted partner," said vice president Volvo Bus, Asia Pacific, David Mead.
"The application of Volvo's Zone Management feature will allow our customers like CDC to drive longer and emission free on electricity without the need to modify their operations," stated Mead.
While Volvo Bus Australia looks forward to the introduction of the Volvo electric chassis to the Australian market late 2022, the Volvo S-Charge is an environmentally sustainable transport option available immediately for small and large operators across Australia and will be instrumental in promoting a cleaner industry and greener cities.
Subscribe to our newsletter
Sign up to receive the ABC e-newsletter, digital magazine and other offers we choose to share with you straight to your inbox
You can also follow our updates by liking us on Facebook.