VICTORIA'S VENTURA ACQUIRES TWO SCANIA-VOLGREN HYBRIDS
---
HIGHLIGHTING a discerning use for the tech in the Australian market, Melbourne-based Ventura Bus Lines took delivery of the first two Scania hybrid Euro 6 route buses - fitted with locally built Volgren bodies - destined for suburban and outer metropolitan route duties, recently.
These are the first Scania Hybrid buses to be delivered to a Melbourne Metropolitan Contract Bus Operator, and will be substantially quieter and with less Green House Gas (GHG) emissions than the 1998-vintage buses they are replacing, Scania confirms.
With the ability to run in 'silent' electric mode when approaching or departing from bus stops, the Scania Hybrids will contribute to a reduction in noise and air pollution, providing greater public convenience, especially for areas with heavy pedestrian traffic or outdoor dining, the company explains.
Ventura Bus Lines managing director Andrew Cornwall says the Scania hybrids had arrived at the right time.
"These buses provide a significant step towards a cleaner environment, and a fully battery-powered bus future. The hybrids can be driven without noise or emissions at low speed in areas where there is a lot of foot-traffic, such as in the new outdoor dining precincts or outside schools. This makes them perfect for suburban neighbourhoods, as well as busy shopping strips," Cornwall stated.
"These are the first Scania hybrid buses to join the Ventura fleet and they will be used within an area stretching from Brighton in the west to Pakenham in the east, on multiple routes comprising short and long stop intervals.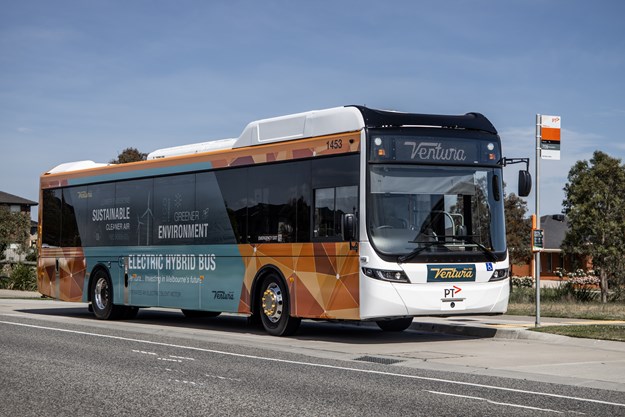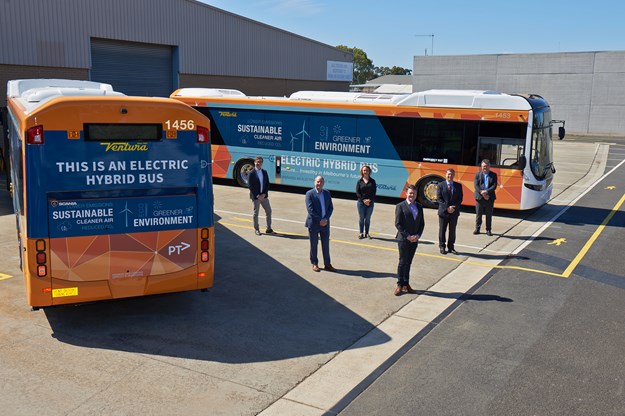 "We will also deploy them as part of our level crossing removal and metro tunnel bus replacement contract, so they will have to cope with high loading capacity throughout the day. This will be a good test for the Scania hybrid platform," he said.
"The adoption of these hybrid technology buses is the second stage of our environmental journey, having operated a fleet of Scania buses powered by renewable ethanol for more than 20 years.
"While moving to zero-emission buses will come at some stage in the future, the Scania Hybrids offer a proven product with which we can transition towards a cleaner public transport future.
"We see the Scania hybrids as the perfect answer as we navigate the road to zero-emission buses," Cornwall explained.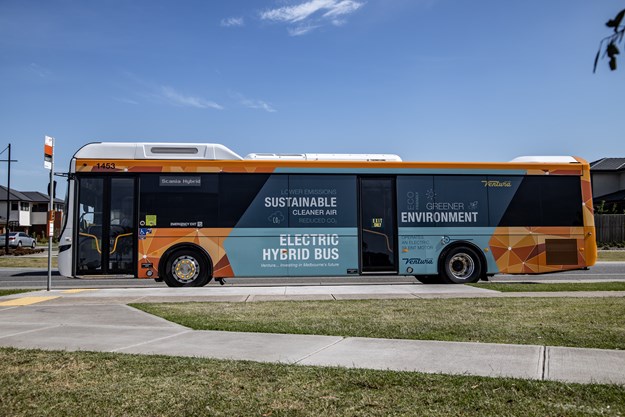 STATE FIRST
The first Scania hybrid was delivered to regional bus operator McHarry's in Geelong late 2019, but Scania has had hundreds of examples working in Europe for almost five years, reducing diesel fuel consumption and exhaust emissions by up to 25 per cent, it confirms.
Carbon dioxide emissions can fall by up to 92 per cent if the buses are run on bio-diesel; however, Ventura will be running its Scania hybrids on regular low sulphur diesel to be able to make direct consumption comparisons with its existing fleet, it explains.
"We know that these hybrids make a tangible contribution to reducing air and noise pollution in our cities," said Julian Gurney, director of Sales for Scania Bus and Engines.
"Scania is at the forefront globally in driving the shift towards a sustainable transport solution and we are confident that Ventura and its passengers will quickly come to appreciate the benefits of the Scania hybrid powertrain.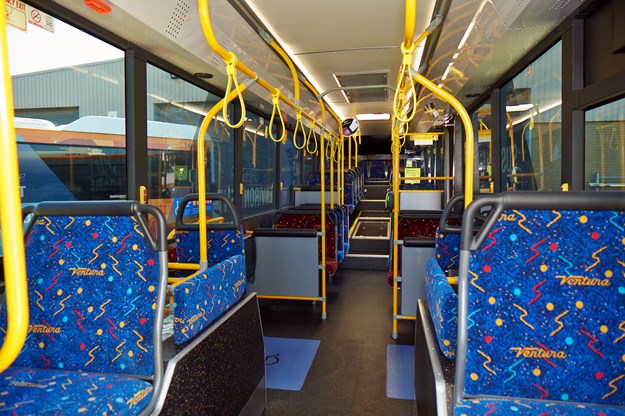 "The driving experience is excellent, and for passengers the ride is noticeably quieter when running on battery power.
"For pedestrians, the noise of a bus pulling away from the stop and the smell of exhaust that has been such a typical urban experience is now gone, which has made this technology very popular in European operations.
"The Scania diesel-electric hybrid bus marks a significant step-change in urban bus functionality and environmental benefits.
"The Hybrid's 'silent mode' zero tailpipe-emissions experience will be a revelation for drivers and passengers alike," he said.
WHAT'S IN THE BOX?
The Scania hybrid powertrain fitted to the new Ventura buses has been designed to run for up to 4km on battery power alone, up to a maximum speed of 40km/h, Scania confirms.
Employing the 9.0-litre 320hp five-cylinder Euro 6-compliant diesel engine typically used across Australian bus fleets, and famed for its 'torquey' 1600Nm output, the hybrid bus further boosts its environmental credentials with a 177hp/1030Nm electric motor, both of which are seamlessly integrated with the Scania Opticruise transmission, the company states.
The diesel engine can fully charge its batteries while in driving mode in just 30 minutes, it should be noted.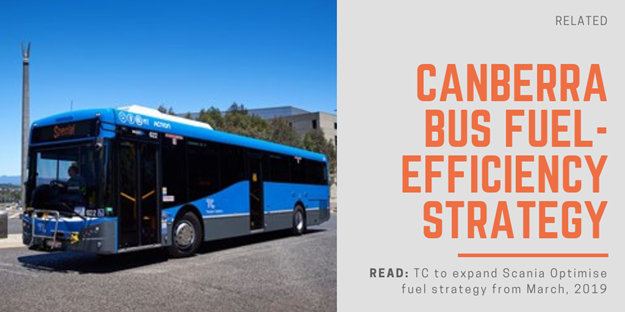 VALUED PARTNER
Volgren national sales manager Yuri Tessari says it was an absolute privilege to partner with longstanding customer Ventura and chassis OEM Scania to produce the two Volgren bodied low-floor Euro 6 hybrids.
"Volgren has supplied vehicles to Ventura for two decades; in that time we have built more than 300 vehicles for our valued partner.
"We're especially proud of this build and we're delighted to have contributed to Ventura's first Scania hybrid bus."
Tessari says Volgren has worked hard to create added flexibility to its production line, engineering and processes to help it adapt to a range of low and zero-emission chassis.
"Volgren has a long history of designing, developing and applying new technologies for the Australian market.
"We pride ourselves on providing engineering solutions that meet the developing needs of our customers, and we're more than ready to take on the challenge of developing the best possible bus body for a low-emission future," Tessari said.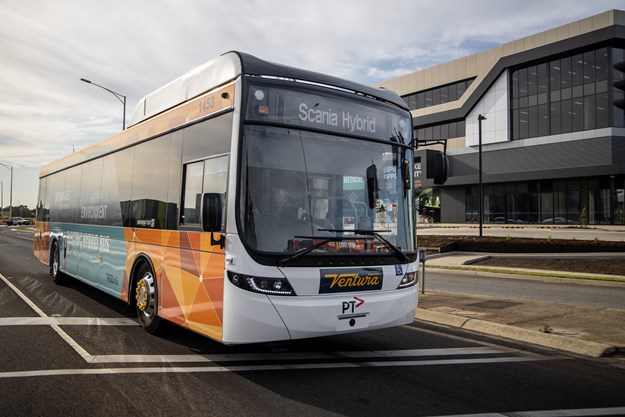 KNOWLEDGE IS POWER
A further benefit of the adoption of the Scania hybrids by Ventura is that its 2021 intake of 20 first-year apprentice technicians will benefit from learning about the hybrid powertrain system, which will stand them in good stead for their future careers.
"We'll be 'up-skilling' our technicians and our apprentices as they learn about the diesel-electric powertrain, which again is a step on the road towards the full battery electric buses of the future," Cornwall explained.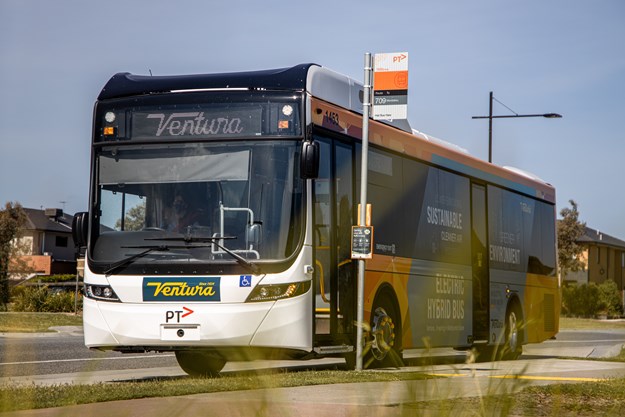 ABOUT VENTURA
Ventura Bus Lines is the largest provider of public bus transport services in Melbourne, it states. Its fleet of 915 buses and 1600 drivers operate 141 routes out of 12 depots and move on average 36 million people a year, it confirms.
The company also provides V/Line, event transportation, school bus and aged care services, as well as replacement bus services for major infrastructure projects, such as the Metro Tunnel and Level Crossing Removal Projects.
ABOUT SCANIA
Scania is a world-leading provider of transport solutions, it states. Together with its partners and customers it is, "…driving the shift towards a sustainable transport system."
In 2019, Scania delivered 91,700 trucks, 7,800 buses - as well as 10,200 industrial and marine engines to its customers, it states.
Founded in 1891, Scania now operates in more than 100 countries and employs some 51,000 people, it adds.
Subscribe to our newsletter
Sign up to receive the ABC e-newsletter, digital magazine and other offers we choose to share with you straight to your inbox
You can also follow our updates by liking us on Facebook.