MEET THE NEW BOSS – MITCH PEDEN
---
INTERVIEW: With Mitch Peden taking over the reins from David Mead as general manager of Volvo Bus Australia, a new era for Volvo Buses coincides with exciting advancements in sustainability. ABC got in touch to discuss the challenges and opportunities in the industry ahead.
Recently announced as the new general manager of Volvo Bus Australia, Mitch Peden took some time out for ABC magazine ahead of his return from Kuala Lumpur where he has been managing director for Volvo Trucks Malaysia.
Taking over the role from acting general manager and Volvo Bus journeyman David Mead, Mitch brings with him 15 years of Volvo commercial vehicle experience coupled with business knowledge from a slew of other roles.
Speaking exclusively to us at ABC magazine as the bus brand goes into its 50th anniversary in Australia in 2021, we asked them both about Volvo Buses' standpoint on developing innovation and sustainable technologies, what product is earmarked for the Australasian market in future – given the first Volvo e-bus is to enter via the Western Australia PTA – Euro 6 diesel and hybrid take-up here, plus a whole range of other things related to Volvo Buses.
ABC: Hello, Mitch. We really appreciate you taking the time to chat with ABC. Before we begin, congratulations on your new role! How did news of the appointment feel?
MP: The news from Dave Mead that I had secured the role was excellent. I reached out to Dave earlier in the year to express both interest in the role and interest to head back to Australia with my wife, and we took it from there. I am extremely pleased with the outcome.
ABC: Was it unexpected or one that you applied for, or was a long time coming?
MP: I applied for the role and things moved quite quickly from there.
ABC: Is it where you pictured yourself, say, 10 years ago?
MP: I have been with the Volvo Group both in Australia and now in Malaysia across 15 years. It is a fabulous company to work for, with many different career development pathways.
I am not surprised to find myself seeking the opportunity to learn more within a different business unit whilst still within the Volvo family.
Taking on this role with Volvo Bus, in an important region for the Group, is very pleasing.
It is a strength of the Volvo Group where key staff are able to move between business units and share learning and experience. In a similar way, the previous GM for Volvo Bus, Lauren Downs, is now adding to her experience and adding value within UD Trucks, which is an exciting development for her.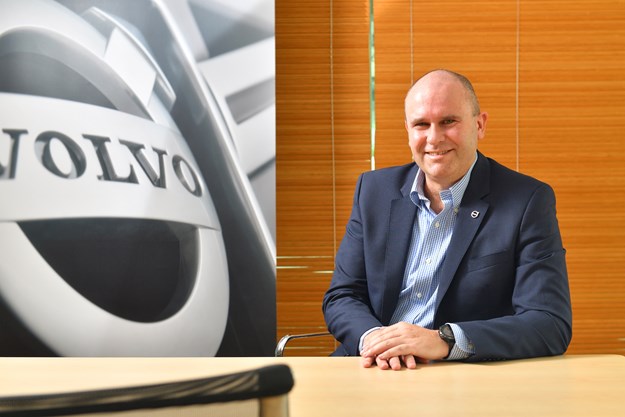 ABC: What have been your career achievements and roles since leaving school?
MP: Wow, since leaving school … that is a fair way back now. Having gone through a graduate program at the Commonwealth bank I then spent 10-odd years with Holden, with their financial services and sales and marketing vehicle divisions.
It was a fantastic time being part of the Holden team when energy was high, a market leadership tussle was playing out against Toyota and motorsport success was driving brand strength.
It is interesting to reflect on those times, the great people within GM and the dealers I was fortunate to work with. It is very sad how it all ended recently.
I joined Volvo and Volvo Trucks in 2005, back when Volvo Trucks was in steady single digit market share. Following a number of years as a regional sales manager and some further studies, I was fortunate enough to project manage a new model launch of the Volvo FH, which was a great success as the I-shift transmission also started to gain traction.
From there, being given the chance to be head of marketing for the Volvo and Mack truck brands was a career highlight and that was a role I had for over three years. It was an excellent experience for me, both professionally and personally, as I was able to hire new staff and build a team with a lot of energy and skill, which enabled us to grow the strength and legitimacy of the brands, really start to broaden our reach with key customers and grow our market shares.
From a Volvo Truck perspective, we were able to grow our market share from 10.5 per cent to 12.9 per cent, over that time, which was pleasing.
From there, I took the chance to be vice president and head of the Volvo Truck Brand in Australia. The brand continued to evolve and through working closely with the product and marketing teams, both in Sweden and locally, we were able to successfully launch the new generation model FH, the dual steer FE waste truck and a number of PBS [performance-based standards] specific models, which were a hit with many key fleets.
It was also cool to be part of a very small project team that brought the XXL FH truck prototype to life. Though we were told by Sweden that this model was over, we were able to generate enough ground support to get it back on the table and now it is selling well and a great success.
During my time as Volvo Truck sales leader, market share grew from 12.9 per cent to a high water mark of 16.1 per cent and really started challenging Kenworth for #1 in the heavy duty truck segment.
It was pleasing when I headed off to Malaysia that the Volvo Truck brand was in such a strong position and how far we had come, both in Australia and in New Zealand. There are many skilled team members, with a lot of brand passion part of this success story. It was great to be a part of the brand evolution in a team where customer success was top of mind.
My time in Malaysia has also been very enjoyable, both from a personal and professional perspective. We had always wanted to live overseas. To have the chance to meet some new great people of many different cultures, travel extensively across the region, lead a large team of over 200 and continue to build on the Volvo Truck success in another market has been great experience and a learning journey for me.
Whilst I was really finding my way and learning a lot in 2018, when I arrived in Malaysia, we had an excellent year in 2019, where we enjoyed record high sales across the market and the highest market share in over 10 years.
Sales momentum has slowed following Covid, and like all businesses, we have had to make hard choices through 2020 as we went into survival mode and ensured the safety of our staff and customers.
To the credit of the team though, we have continued strong sales and enjoying further growth in market share whilst supporting our customers to the usual high standard.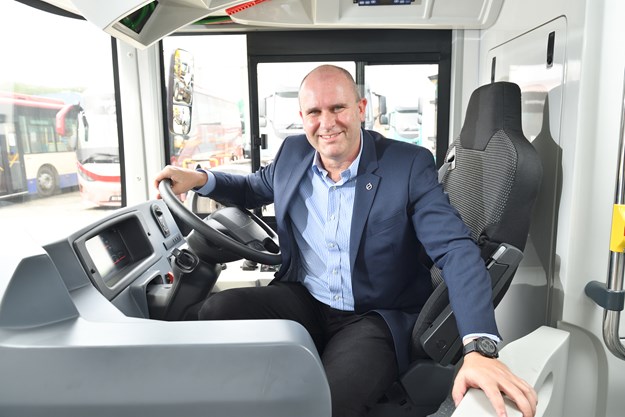 ABC: Mitch, what is it that you, as a person, uniquely bring to this role?
MP: I am a good strategist and very happy to be part of a team where we can utilise the many different strengths of our very experienced bus team to drive business success.
I'm probably not particularly unique but I do relentlessly look after, and try and develop, good outcomes for all members of the Volvo family, whether that is our customers, internal team members, or our dealership partners.
Sustained success, developing staff and driving long-term competitive advantage for our partners is always top of mind for me.
ABC: What are your best business qualities?
MP: I'm a good listener and accept many different perspectives. I accept ongoing change is part of life and do not hold on to the past. I also enjoy looking to the future trends and the possibilities around innovation to drive positive business and social outcomes, which is very exciting.
I do believe though in just getting the basics right in terms of driving quality in our products, market-leading support levels to our customers and ensuring that our Volvo Bus team and our dealers are the best placed to drive positive outcomes for our customers, dealers and for Volvo.
My goal is to build the right conditions where business outcomes flourish for all those involved with Volvo Bus. This is where my energy goes every day.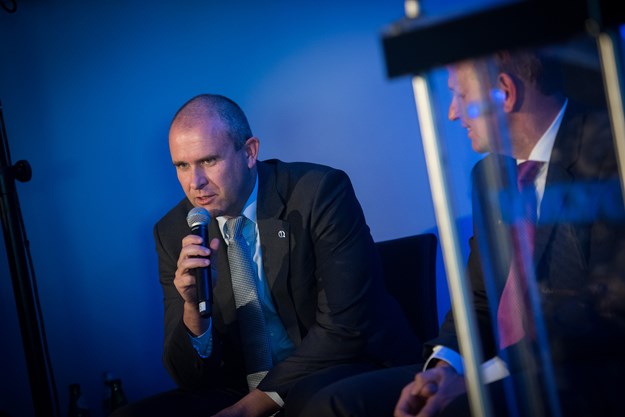 ABC: Considering the nightmare 2020 has been for many, how do you see this first year going? What are your ideas and plans? What do you see as the key challenges for the bus and coach industry going forward in both Australia and also globally?
MP: It's certainly going to be a challenge in 2021. On one hand we are excited about celebrating our 50th anniversary in Australia, but we will balance that with the needs of the industry.
We know that operators have had a very challenging 2020, especially those in charter and tourism. The focus will be on ensuring that our Volvo Bus team are there for our customers when they need them and are ready to support in the best way we can.
If we look ahead and with optimism that in months to come we might put Covid-19 behind us, then the future for the industry is bright. The focus on climate change and the contribution that our industry can make is one of the things that drew me to the role.
At Volvo, the bus organisation is leading the adoption of zero emission technology. Over the next few years, it will be an exciting time to be part of a major technology shift to drive positive social and environmental outcomes.
For me though, Year One is about meeting our customers, building and strengthening key relationships, working with our supplier partners and learning from the experienced team that I will lead.
It is very important I quickly understand the challenges and opportunities of the market, how we can continue to add value and build further on the success for Volvo Bus across Australia and New Zealand.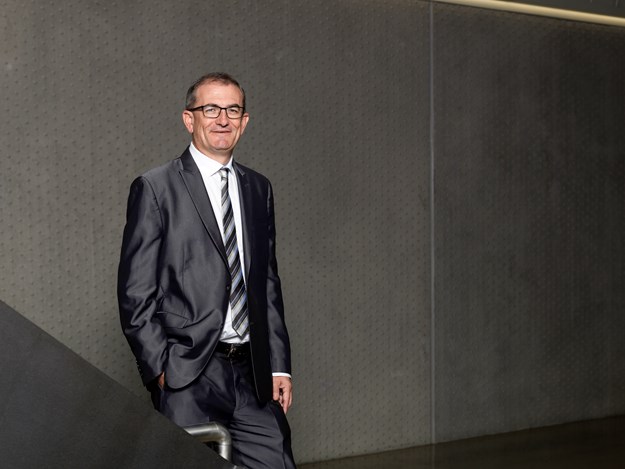 ABC: Dave, you've been the acting GM a few times now between people; what is it that Mitch will need to be a successful general manager for Volvo Bus Australia, or what were the characteristics you saw in him that stood out for the position?
DM: The key to our success at Volvo Bus has been a focus on supporting our customers and being available to them when they need. Mitch's experience with customer relations, collaborating with our Volvo dealer network and focus on best in class customer support are the things that position him well for the new role.
You have to be humble, ready to listen and learn from all of the stakeholders in the bus and coach industry – those things are the ones that stand out with Mitch.
ABC: Also to you both, any new products aside from the e-bus coming out you can tell us about, or even allude to – and when? Is there anything still on the Volvo product list in Europe that still might make it here in Australia or New Zealand? How has the rollout of Volvo hybrid bus tech been thus far?
DM: When it comes to new products we recently announced our electric bus chassis and the project with PTA in Perth. Those will be the first units we place in the market, but this will be quickly followed with commercial availability of our electric chassis in 2022.
Our hybrids have been a fantastic success. We have been able to deliver all of the benefits of full electric vehicles without the infrastructure. Working with customers in Victoria, we have been able to create silent zones using our telematics systems – this allows us to tell the bus when to behave in full electric mode and when to use the engine to self-charge. The fleet of hybrids in Melbourne is the cleanest in Australia and has delivered massive reductions in carbons emissions over the past two years.
What's been really cool is the engagement of passengers and the general public understanding what a silent zone is and how the bus interacts with the community around it – residents, shopkeepers, passengers and drivers.
MP: As far as the product list in Europe and ongoing innovation catering for many markets around the world, we will always be looking out for new product and service ideas within Volvo that suit our markets and will meet the expanding needs of our customers and evolving society expectations. Nothing to announce here today, though.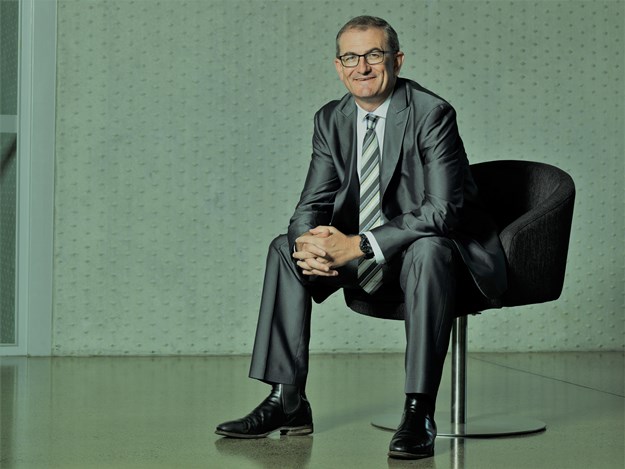 ABC: What are your views on alternative fuels for buses? How have any changes in fuels and bus propulsion methods affected bus building, in terms of design and materials, if at all? Is hydrogen stored in bus roofs an issue in terms of materials to prevent or contain potential fires?
DM: Our experience with hybrids and electric vehicles is that we move weight in the bottom from the chassis to the roof. When we place batteries on the roof, we need to ensure that the bus body is designed for that load. We are cooperating with all of our local partners to achieve this.
We have also seen the need to adopt the highest European standards when it comes to safety and standards around new energy buses, including new innovations in the way we include systems like fire suppression systems to our offering.
In the absence of regulation and certification here in Australia we are leading in this area, ensuring the safety of passengers, drivers and technicians in and around our Volvo products. The introduction of new energy vehicles is no time to compromise on the high standards our industry has set – especially safety!
MP: A large part of my interest in this role was the opportunity to play a part on the roll-out of the alternative fuel innovations within our markets. Volvo Bus playing a leading role in alternative fuels is very exciting and, as expected, we will develop and deliver products and service solutions to the highest levels of quality and safety.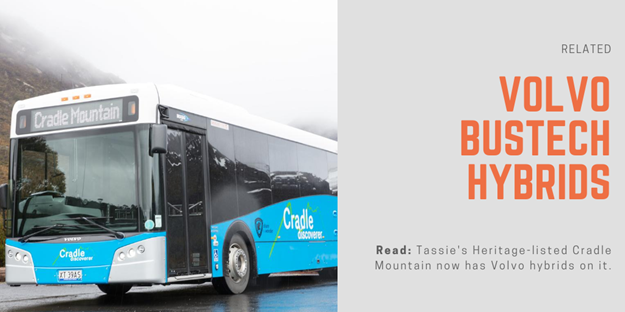 ABC: Given Volvo's market lead here and its formidable position globally in terms of commercial vehicles, what's an interesting order that Volvo has had lately around the world? Have order numbers and type of product changed since the Covid pandemic broke loose? Are you selling more buses than coaches, or what's the ratio?
DM: During 2020, we have seen the utilisation of coaches far more impacted than city and inter-city buses around the world. So we see cities that remain committed to upgrading and expending the public transport presence, whereas the tourism, long distance express and charter segments have been severely affected around the world.
We have taken a number of orders in Africa and Latin America where the need for moving people has not slowed during the pandemic.
MP: It is very good to see the transition into alternative fuel technology is evolving around the world. Orders for 300 electrified buses in Norway and Sweden, whilst close to the Sweden home market, gives an idea of the growing interest in the innovations and evolution to a green future. Recent announcements from the Volvo Group show that Covid has not slowed down the group's aspirations around delivering electro mobility solutions across all of our business units.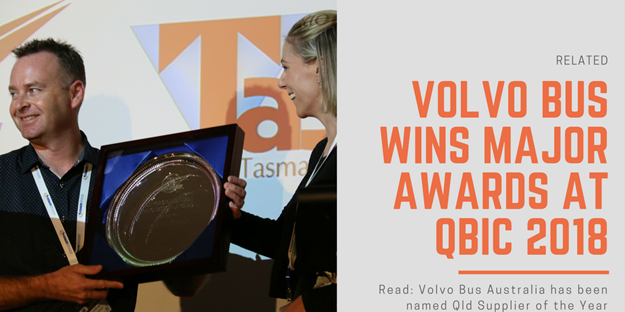 ABC: Please tell us more about Volvo's standout market systems, like in telematics, multimedia, Wi-Fi, etc. Any new developments in those realms that bus operators need to know about? Does Volvo have a preferred air-con supplier given the proposed uptake of e-buses to come, or will that strictly still be an operator's choice?
DM: The application of technology continues to move at a fantastic pace. Since October 2018, we have been connecting 100 per cent of the vehicles we deliver to our telematics systems.
That has meant that as well as providing operators with real time information about their fleet we have also been able to use those systems to provide levels of support never seen before.
When we get to electric buses we will have a couple of options when it comes to auxiliary systems, such as air-conditioners.
But to get the best out of the batteries and driveline, the level of integration to other bus systems is so important. We already see major variations in the amount of energy used by different systems depending on how they are integrated. In some cases this can be over 30 per cent different from one solution to the next. So, like everyone, we are learning very quickly how to optimise our electric solutions.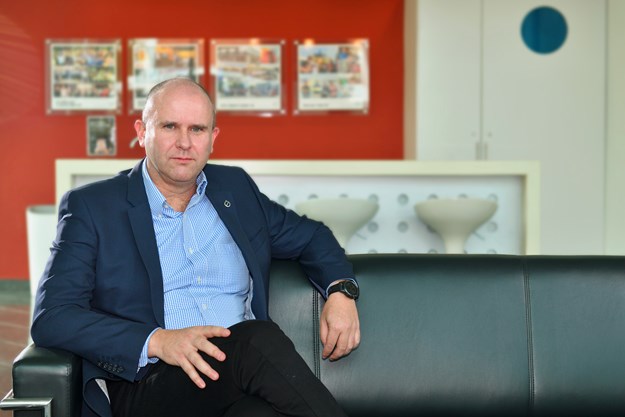 ABC: Given the impact of 2020 in the business world and Volvo's recent now-confirmed fuel-cell collaboration with Daimler, is their scope for further collaborations with other OEMs? What are the chances of a merger with Swedish rival Scania if the world bus market continues to change or downsizes?
MP: It is well known the investment costs to develop market leading alternative fuel, automation and connectivity technologies are extremely high.
We also now compete with new emerging market players with similar aspirations that do not have to also continue to drive high quality outcomes in supporting the high running population of current technology Volvo vehicles around many markets, be that bus, truck, or other products our customers and business partners enjoy.
It makes sense therefore that large OEMs [original equipment manufacturers] collaborate to share this high cost burden and I would anticipate that we see more of this type of collaboration as OEMs position to develop product portfolios that will drive competitive advantage.
As far as Scania is concerned, I'm not in a position to comment on that.
ABC: What was the upshot of the Volvo driverless trial in Singapore? Do you see that as a future key product globally for the Volvo Group, or just in certain markets? Or is that technology in mass use still a long way off for the Australasian region?
DM: From that trial we learnt a lot. We learnt just how hard the area of autonomous driving is going to be, especially in mixed traffic environments.
The application of the technology in depots is probably the most likely short-term application. The ability for a bus to move around a depot autonomously provides great efficiencies for operators. So, in the short- to medium-term, depot operations is the use we see growing and then it will take a bit longer before we get a solution that universally applied in mixed traffic.
We also see elements of autonomy assisting us in the area of safety – detection of vehicles, passengers, etc. – that will keep building over time until we reach the fully autonomous outcome one day in the future.
MP: Further to Dave's assessment above, it has been a fantastic exercise in displaying the possibilities around the future technologies.
From my time in Malaysia, there were many government forums where this trial was discussed as part of future city transport planning. All countries will have different challenges and requirements, but there is significant interest in working with companies like ours to deliver ambitious long-term future visions where automation, where it is safe, can play a role.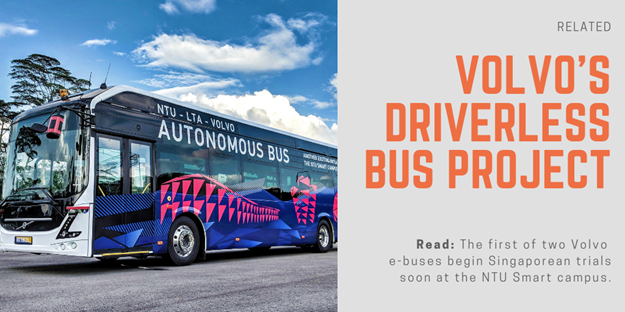 ABC: Does Volvo have any region-friendly double-decker or articulated product that we should know about. Would Volvo ever offer such modern product versions here in our region?
DM: In 2021, you are going to see us continue to deliver a wide variety of vehicles – double deck city buses, articulated city buses, self-charging electric, battery electric as well as our diesel school and city buses. We have never had such a wide range of product available to the Australian market.
ABC: What's your most popular seller even still today and what's the secret behind its success? What does it say about the company as a whole?
DM: It's interesting – we have been looking at our fantastic history with our 50th anniversary around the corner in 2021.
I think, looking back, the B58 and B10M really stand out. At the time they were being sold they were amazingly popular. Then, in more recent times, our 7-litre and 8-litre product lines have provided us with enormous volume in some of the most demanding fleets in the country.
The common thread across all of these models is the focus we always place on supporting the product, training our customers and cooperating with our dealer network to keep the bus on the road.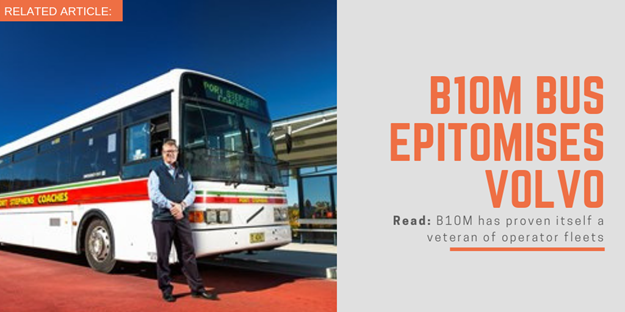 ABC: Thanks so much for your time. Do you have any final words for Volvo Bus fans in the Australasian region?
DM: We need to thank everyone for their ongoing support. 2020 has provided us with more challenges than ever before, but I am really proud at how our industry has responded. The role in moving front line workers, ensuring cities still operate and managing the many restrictions has been done professionally at all times. I have been amazed by the operators and their staff.
We are also really proud of our technical support – we have proudly not lost a single hour in any of our dealerships around Australia during this time – an amazing effort, meaning we have been ready to support our customers when they have needed it.
We never take the business for granted and customers can be assured that Mitch and I will be working harder in 2021 to provide better levels of support than ever before.
MP: I look forward to taking up this role in January 2021, meeting our key customers and partners and continuing with the strong service levels we provide to the markets in Australia and New Zealand.
It is excellent we have 50 years of success to celebrate and this legacy of safe, high-quality products, coupled with our leading support structures, has us very well placed to add innovations around alternative fuels and other concepts to maintain the leading position we come to expect from Volvo Bus.
We wish everyone a safe and happy Christmas and New Year.
TRIVIAL PURSUIT - MITCH PEDEN
1. SONG STUCK IN YOUR HEAD RIGHT NOW...
We're playing a bit of Bob Evans at our house at the moment, 'Sadness & Whiskey' sticks with me.
2. LAST GREAT PLACE YOU VISITED...
We were lucky enough to visit Ha long Bay in Vietnam over the New Year – it was awesome.
3. A FAVOURITE DISH...
Always fun to smash a lamb roast.
4. A FAVOURITE DRINK...
I enjoy a NZ pinot noir. That said, I had a frosty cold Corona the other day. That was like running into old friends.
5. IF YOU COULD CHANGE THE WORLD YOU WOULD...
Close down Facebook and Twitter. I'm not sure the good outweighs the bad.
6. SOMETHING THAT YOU LEARNED ABOUT YOURSELF TODAY...
I'm still in lockdown in Malaysia presently so I'm learning to be patient.
7. THE ONE THING YOU CAN'T LIVE WITHOUT IS...
My wife. We're a good team.
TRIVIAL PURSUIT - DAVID MEAD
1. SONG STUCK IN YOUR HEAD RIGHT NOW...
Anything by John Mayer.
2. LAST GREAT PLACE YOU VISITED...
Maldives in January just before Covid-19 took hold.
3. A FAVOURITE DISH...
A good steak.
4. A FAVOURITE DRINK...
Nice craft beer.
5. IF YOU COULD CHANGE THE WORLD YOU WOULD...
Bring people together – the world is too divided today.
6. SOMETHING THAT YOU LEARNED ABOUT YOURSELF TODAY...
I learn something most days from my teenage kids – they are amazing!
7. THE ONE THING YOU CAN'T LIVE WITHOUT IS...
My passport – post Covid-19, of course!
Subscribe to our newsletter
Sign up to receive the ABC e-newsletter, digital magazine and other offers we choose to share with you straight to your inbox
You can also follow our updates by liking us on Facebook.