GO WEST DRIVERS ADAPT, EMBRACE NEW BUS FLEET MANAGEMENT
---
WEST AUSTRALIAN bus operator Go West Tours has implemented 'next generation fleet management technology' to fine-tune operations, with a successful rollout and adaptation by its drivers, the company reports.
As a key part of its growth strategy, Go West Tours – one of Western Australia's leading suppliers of modern charter, rental and tour vehicles, servicing the mining, education, tourism and government sectors as well as private parties – sought to ensure it continued to offer the latest technology system to clients to track and manage vehicle speed, driver fatigue, maintenance and safety, it states.
Go West engaged Teletrac Navman to develop a bespoke solution with the broad range of capability it required, it explains.
According to the company, Teletrac Navman's solution specialists worked closely with Go West to create a tailor-made system including passenger scanning, fatigue management, geo-fencing, speed management, GPS vehicle tracking and electronic document management.
The custom solution provided comprehensive data harvesting and analysis, so the business could track each trip electronically and improve reporting accuracy, it explains.
"Managing complex change is often challenging and has to be done in a careful manner, but we found the Teletrac Navman platform was really easy to use which helped us get buy-in from staff," said Go West Tours director David Haoust.
"We found when the platform was successfully adopted it allowed people to explore other capabilities beyond the fundamental functionalities of GPS tracking, speed control and driver fatigue management."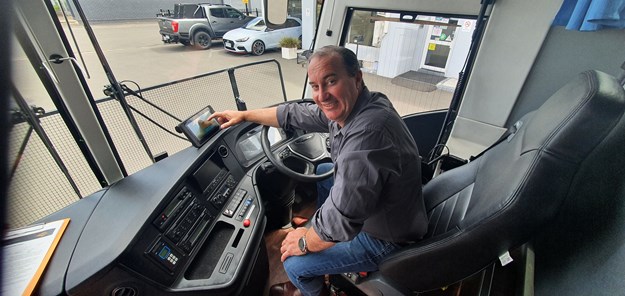 CULTURAL CHANGE
Go West Tours implemented Teletrac Navman's comprehensive suite of telematics solutions in more than 100 of its buses, equipping 50 of those with the end-to-end telematics solution in two months, it states.
A key part of the solution is an in-vehicle compliance and productivity tool, alongside telematics that provides GPS tracking capabilities, speed management and card reading technology, says Teletrac.
With electronic pre-start capabilities and a new digital process to manage documentation, such as risk assessments, the business streamlined complex compliance requirements while ensuring safety and easy measurability, it explains.
Teletrac Navman understood the sensitivities of the cultural change required to get the drivers on board with the new processes and platforms, it adds. The team hosted a series of 'onboarding' sessions for the staff at Go West Tours, so they could quickly and effectively adopt the new technology, it confirms.
This change also had to coincide with the acquisition of 50 new 50-seater buses being rolled out during two months across five different mining sites, the companies state.
Tablet-style data importing, work diary logging and electronic pre-starts were new to bus drivers, but training and the user-friendly nature of Teletrac Navman's product suite helped Go West achieve the all-important acceptance from drivers while meeting the implementation deadline, it says.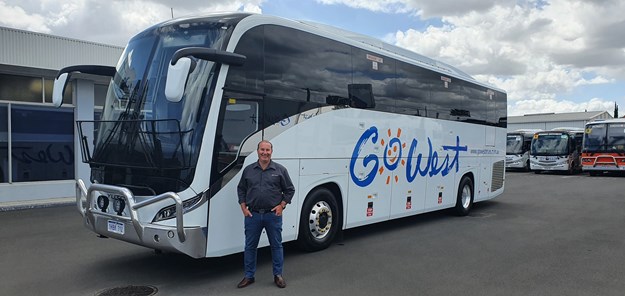 THE UPSHOT
Offering Go West improved control over its business, the technology helps senior managers make more informed decisions, promoting greater transparency, it says.
Haoust says the business now has the data to assess and discover better ways of doing things, and an improved sense of what's going on in the organisation. The data generated from the platform has generated significant efficiencies, such as setting up geo-fences around mining sites and using high-definition location data to track fuel use on- and off-road for more accurate fuel tax credit calculations, so the business can maximise Australian Tax Office (ATO) claims.
The accuracy of the data and clear reporting around safety and security has enhanced the offering that Go West Tours can make to the biggest mining companies in Australia, it explains.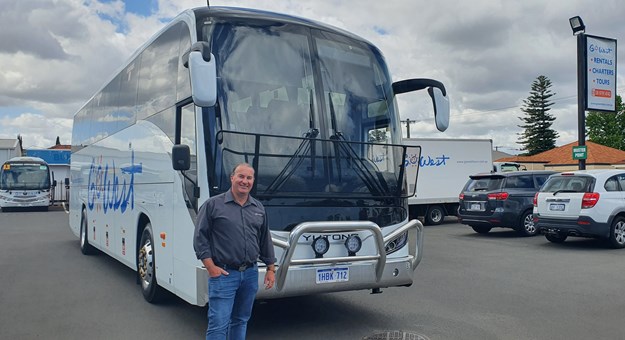 Simultaneously, the in-cabin systems have empowered drivers to feel more engaged with the business, leading to greater levels of driver performance and work satisfaction, the company explains.
The system has also generated significant safety benefits; speed alerts when a vehicle breaches the speed limit provide peace of mind and empower drivers to maintain professional and safety standards. Also the messaging service on the in-cabin tablet allows drivers to share information about any potential road or traffic hazards during a trip, so other drivers can avoid that area. 
"Drivers love the messaging system and are even using it to share safety information like the state of sections of a road," said Haoust.
"That's something they've done off their own back, showing what a positive relationship they have with the system.
"When drivers don't feel like they're just driving a bus and they have this cutting-edge technology as part of their day to day, it makes them feel more valued and shows that they're executing a really important job."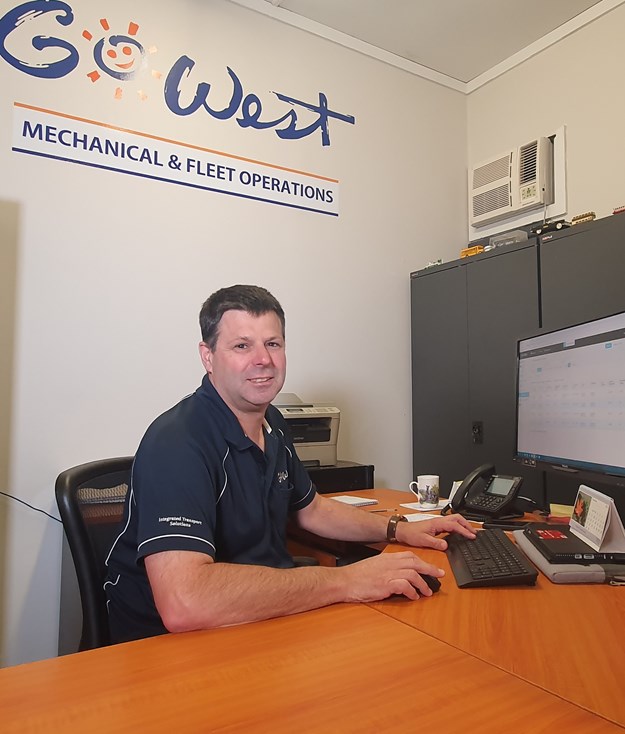 ABOUT GO WEST
Go West Tours is Western Australia's leading supplier of modern charter, rental and tour vehicles, servicing the mining, education, tourism and government sectors, as well as private parties, it explains.
It has become one of Australia's most respected integrated transport providers, employing more than 200 staff across seven agencies in Western Australia, it confirms.
Enjoying a reputation for providing safe and reliable transport, the company is the preferred choice for Australia's blue-chip companies, particularly in the mining space, it says.
It has established strong relationships with resources companies to develop tailored transport solutions that meet clients' unique needs, it adds.
Subscribe to our newsletter
Sign up to receive the ABC e-newsletter, digital magazine and other offers we choose to share with you straight to your inbox
You can also follow our updates by liking us on Facebook.