AUSTRALIA'S LARGEST ORDER OF E-BUSES PLACED TO DATE
---
BUS OPERATOR Transit Systems – part of the Australia's multi-modal Sealink public transport group – has placed the largest order for electric buses nationwide thus far, with 31 units out of an initial 50 announced by the NSW state government, recently.
As part of the NSW Zero Emission strategy, which aims to replace The Premier State's entire 8000-bus fleet with electric-powered vehicles by 2030, the Transit Systems allotment of Gemilang-bodied BYD e-chassis buses are set to arrive progressively at their Sydney depots from February, 2021, the operator confirms.
The order comes following the ongoing and successful electric bus trial with Transport for NSW (TfNSW), which has seen the fleet of four zero-emission electric buses rack up more than 300,000 kilometres during 18 months, it states.
Group CEO of SeaLink Travel Group Clint Feuerherdt says creating zero-emission public transport solutions is an absolute priority.
"We continue to benchmark the commitment of the Transport Minister in NSW, and the dedication of TfNSW in delivering more sustainable services to the community," said Feuerherdt.
"There is no doubt they are leading the charge when it comes to delivering a zero-emission network," he added.
"It is incredibly rewarding to be part of a forward-thinking team, and we're excited about the opportunities as we continue to progress with more sustainable transport solutions."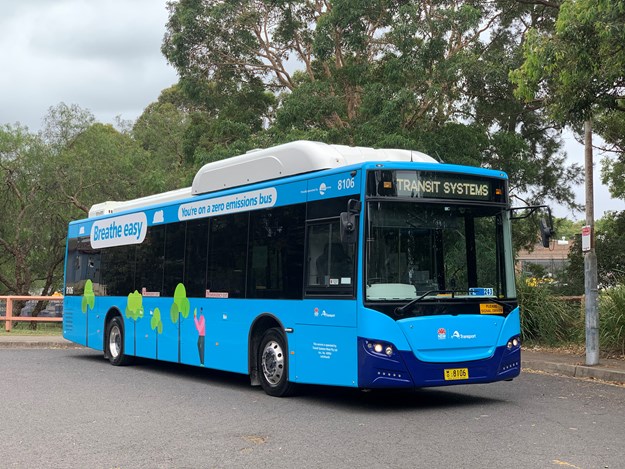 Feuerherdt says some drivers now prefer operating an electric bus, and customers have really enjoyed riding them.
"Some of the compliments we have received include that it was the most comfortable public transport journey they'd ever taken."
"We have also received feedback that indicates customers would be more likely to travel on public transport knowing that it is an electric bus.
"We commend the NSW government on their vision and look forward to working with partners and suppliers to deliver more sustainable transport solutions across the globe," he said.
The 31 new electric buses will be made by Nexport, BYD and Gemilang Australia.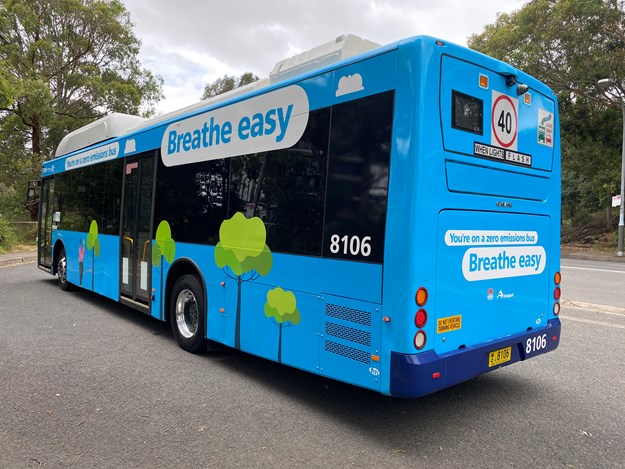 E-BUS PERFORMANCE
According to Transit Systems, its trial e-bus performance results to date include:
* The zero-emission buses have the same general specification as existing two-door city buses in Sydney;
* After a full day of on-route service, which is generally between 150km – 200km and around 11 - 12 hours in service, e-buses are returning to the depot with approximately 50 per cent charge remaining in the batteries;
* Buses have achieved up to 16 hours in service time between charges with no issues;
* Regenerative braking delivers around 30 – 40 per cent additional charge to batteries in a day. This figure results from the local operating environment, which includes real driving conditions such as heavy traffic congestion, slow average speeds and stop-start conditions;
* After experiencing the e-buses, they are generally favoured over diesel and CNG buses by drivers.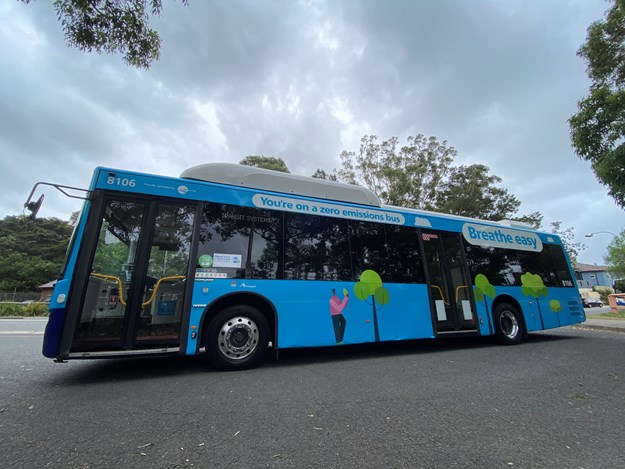 ZEB SPECS
As Transit Systems explains, the total battery capacity on the vehicles is 362kW. The vehicles' performance has shown to be 0.8kWh/km, of which the vehicle regenerates approximately 30-40 per cent of its battery capacity through normal braking during service operations, depending on traffic conditions. With ViriCity software technology installed, Transit Systems can remotely monitor real-time data and historical data to assist in all aspects of the electric bus operation, it confirms.
The electric buses all feature next-stop passenger information systems, which provide audio and visual route and location information for customers. The next-stop systems will be fitted and progressively rolled out to all new buses in the Transit Systems Region 6 fleet.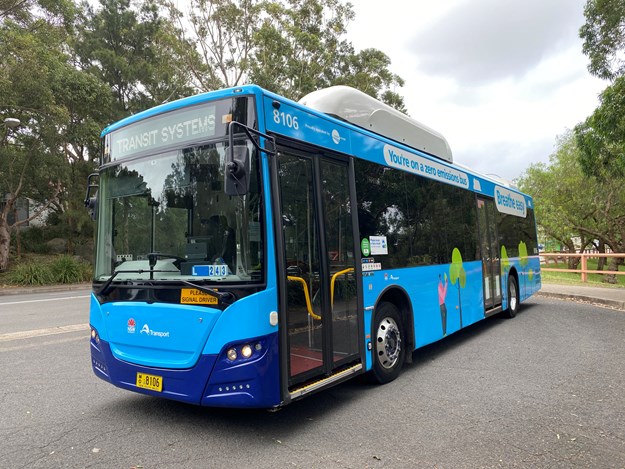 ABOUT SEALINK
SeaLink Travel Group is Australia's largest integrated land and marine, tourism and public transport service provider with established international operations in London and Singapore, it explains.
It is one of Australia's most experienced and diverse multi-modal transport businesses, boasting performance-driven capabilities across ferry, bus and light rail, it says.
SeaLink is made up of Australian marine and tourism operations and Transit Systems' domestic and international public bus and light rail transport operations, it states. 
SeaLink moves more than 285 million customers per year, has in excess of 8,840 employees and operates approximately 3,500 buses and 114 ferries, it adds.
Subscribe to our newsletter
Sign up to receive the ABC e-newsletter, digital magazine and other offers we choose to share with you straight to your inbox
You can also follow our updates by liking us on Facebook.