ABOUT BUSBIZ
BusBiz has been a family owned business for over 50 years, it states. In 1954 Lake Boga Transport Pty Ltd was formed to transport fruit from the Lake Boga area to the Melbourne market. In 1960 it diversified into school buses and in 1965 Swan Hill Bus Lines was born. In 1988, Swan Hill Bus Lines branched out into its own identity and under the direction of Peter Pickering, has grown to become today one of regional Victoria's largest bus/coach operations, it explains.
Late 2017, Swan Hill Bus Lines began trading as BusBiz. Though its name might have changed it is committed to still providing the same fantastic service that has been its standard for the past 50+ years, it says.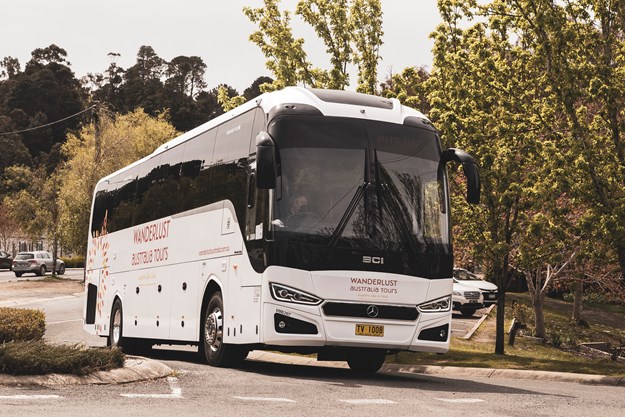 ABOUT WANDERLUST TOURS
Since Bus Biz was established in 1960, it has developed a reputation as offering high standards of customer service and reliability. It's these two key factors which have contributed to its success and why people love to travel with it, the company explains.
All these quality characteristics, plus putting its guests first and its country friendly Aussie nature, are now part of the Wanderlust Australia DNA, it adds.