ABC ISSUE 400 – OUT NOW!
---
The problem with knowing an untruth when you read, hear or see it is that it's really hard to call it out when the majority believes it.
Happy 400th issue to us! Hooray!
Happy 2,000th Australian-delivered bus to BCI! Yipee!
Happy 2,000th bus made at its Perth factory, to Volgren! Yahoooooo!
If there were one word to sum up the image of 'metaphoric fist-pump into the air while annoyingly loud music and game-show-winning tinsel-y confetti and balloons rained down on stage of an obscure cable TV channel's production studio', I would most definitely type it [here].
Alas, at 4.59am such a word escapes me.
Yet, one word that does come to mind with marginally less drama but entirely more believable impact is the word 'celebrate'. And better still, most celebrations often commemorate a milestone of sorts, so right there is another one: 'milestone'. So that's two words. BOOM! There goes the neighbourhood.
If the $2 shop coin hasn't dropped just yet, let me unequivocally state that this issue of ABC – your favourite bus and coach magazine, no doubt - has a 'celebratory milestones' theme running throughout its blood.
Aside from our mere 'quadrup-ology' (is that even a word? It's 2020; that's the way it is now) we have Perth-based Bus and Coach International (BCI) celebrating its 2,000th Australian-delivered bus, so congratulations to them. As it approaches its 30-year anniversary in 2021, we thought it fitting to have a chat and see what the future holds for the crew.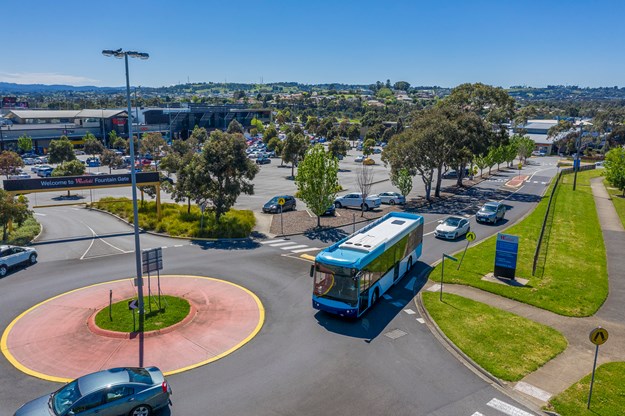 Also celebrating a similar milestone this issue is Australia's largest bus body builder Volgren, whose Malaga, Perth, factory has produced its 2,000th bus, with the specific unit being delivered to the WA Public Transport Authority's Transperth division. They had a wee BBQ recently to celebrate the occasion and we were gutted that lingering travel restrictions at the time meant we couldn't pop over to say g'day and wish them well in person, but we hope by having them in this issue we are forgiven.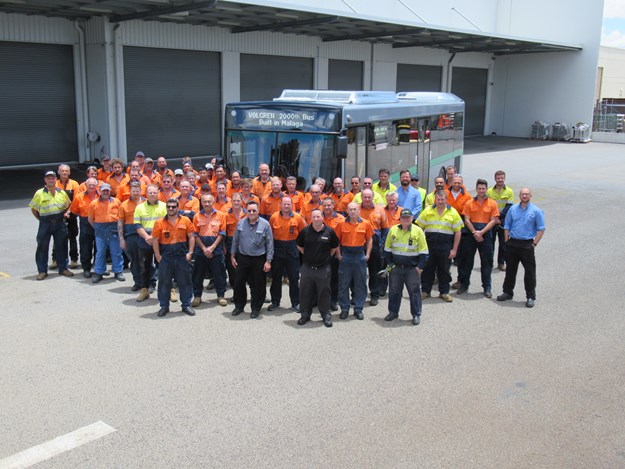 Hmmm... celebrations. Milestones... Hmmm...
Come to think about it, we have another form of celebration this issue, though it's more a congratulations. We have an exclusive interview with new Volvo Bus Australia boss Mitch Peden, who is taking over the 'acting' part of the role that vice president, Asia-Pacific Region, David Mead was covering. Mitch was stuck in Malaysia at the time and in tough lockdown restrictions, but that was nothing a solid teleconference call couldn't fix. We chat to both on pages 46–52.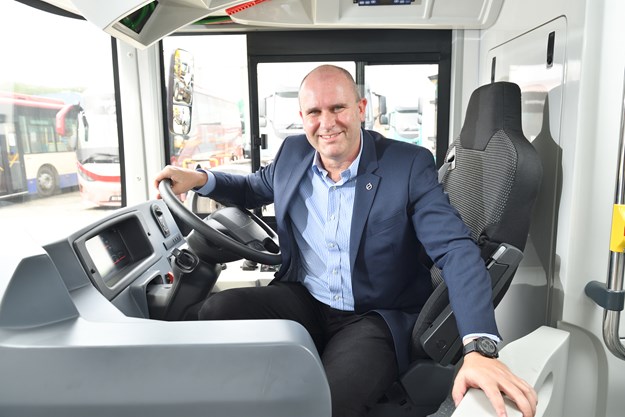 INSIDE THIS ISSUE
While we are at it, Issue 400 of ABC also includes a great story about the CDC NSW-backed bus that's retro-fitted as a mobile education centre for the Kinchela Boys Home Aboriginal Corporation. The organisation was set to help those and educate others about the Stolen Generation of Aboriginal kids, and the impact of that and the plights and stories of all those involved.
Plus the bus is decked out really well inside and it's always good to see how buses can be repurposed for all sorts of other uses than what they would have been originally intended to do. Top stuff!
As for reviews, we test drive a Hino RN8J with Custom Adventurer body – which in concept is the same combination as our previous coverstory, but this one is specifically for school runs under the new TfNSW Panel 3 requirements. We'll have the video of that drive up online soon, too, so make sure you check it out via our website www.busnews.com.au in our test drive section from the homepage.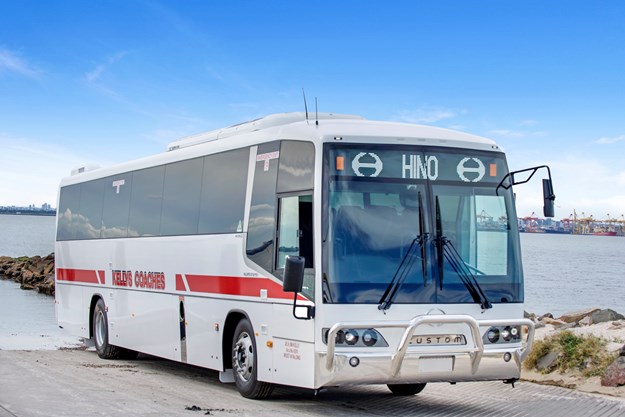 Gee, what else? Hmmm... Oh, there's also the winners of the Queensland Bus Industry Council's 2020 Industry Awards, which was good to see take place even at a time much of the country was at different stages of restrictions, with the winners honoured for all their hard work and achievement.
And good to see that Transit Systems has put in the largest e-bus order to date in Oz, with 31 units soon to be on Sydney metro roads under its Region 6 contract.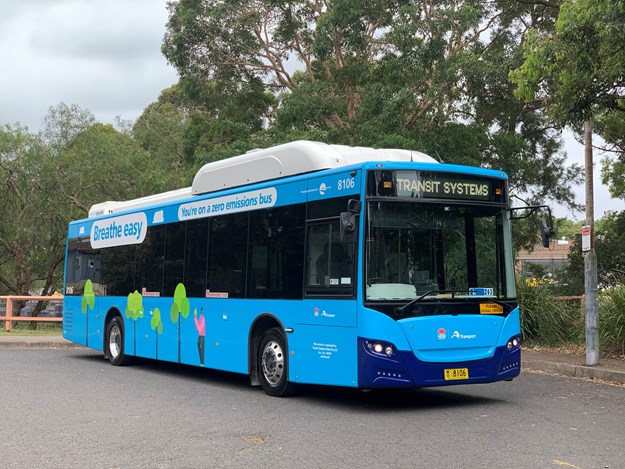 ARE WE THERE YET?
Speaking of which, that Transit Systems news was part of a bigger announcement from the NSW state government about its aim to have its entire 8,000-bus fleet swapped out to electric versions by 2030, with the Transit Systems order the largest chunk of the 'reported' initial batch of 50. Cool.
Someone recently phoned me about something and brought it up excitedly. I must have sounded too nonplussed because they were flummoxed as to why I wasn't equally thrilled.
Don't get me wrong, it's definitely interesting news, but you have to remember that not only I, but much of our industry as a whole, has been monitoring this tech and the forced inevitability of such an EV transition for many, many years. So while the mainstream public might find it new and exciting, it's all kind of like old news to me. Cool news, but just ... old.
I guess it's like when government X touts its 'major' e-bus aspirations and immediately claims its capital being world leading in that regard straight away. Er... I don't mean to by cynical and rude, but, um ... not without the charging infrastructure and proper costings and tests conducted you aren't. I guess to the general public the claim sounds validated and plausible, but from what I can see in cities like Gothenburg in Sweden, or Shenzhen in China, I'm pretty sure we have a long ways to go.
Fair play to the spirit of it all, however. But until true-to-scale global city EV standards are achieved, I'll just quietly mumble "BS" under my breath for now, thanks. And no-one would hear or listen, so no harm done. ;)
What was that infamous quote again: "Repeat a lie often enough and it becomes the truth"? Let's hope that isn't the case here.
Until the next thrilling instalment... Have a safe, happy and holy Christmas and a 'please be better than 2020' new year!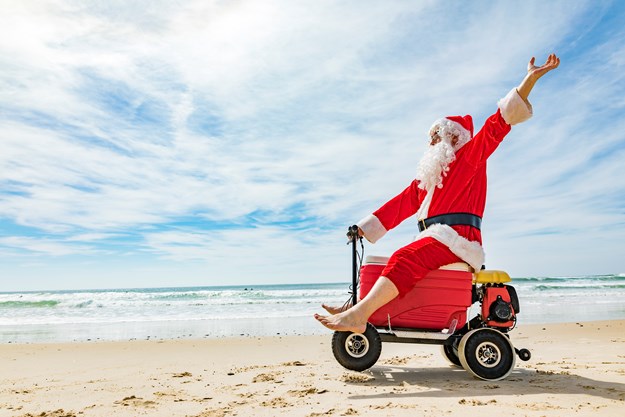 Subscribe to our newsletter
Sign up to receive the ABC e-newsletter, digital magazine and other offers we choose to share with you straight to your inbox
You can also follow our updates by liking us on Facebook.