WWF-BACKED POST-COVID RECOVERY HIGHLIGHTS 'CLEAN' E-BUSES
---
IN A MOVE to help stimulate Australia's pandemic-stymied economy, a World Wildlife Fund (WWF) Australia campaign video promoting a $2 billion recovery focusing on green technology has crucially thrust electric buses further into the mainstream spotlight, recently.
Renewable heavy vehicles specialist Electromotiv is fronting the WWF Australia campaign, which evolved after a WWF-commissioned report by EY suggested a clean stimulus package could create more than 100,000 jobs in a post-Covid-19-led recovery. And a central element to the initiative is a $240 million investment in electric buses.
In the video released by WWF this week, Electromotiv's managing director and co-founder Toby Roxburgh explains that Australia is well-placed to take advantage of renewable energy and to manufacture the buses that will replace their fossil-fuel precursors.
"Australia has a fantastic renewable energy resource; we're the perfect location for zero-emission buses. The technology is there and we can make them in Australia," Roxburgh said in the video that shows Transport Canberra's Yutong E12 electric trial bus travelling the streets.
Roxburgh believes the campaign could not have come at a better time, saying Australian governments have until recently been reluctant to add zero-emission buses to their fleets, but that's changing rapidly.
"The demand for electric buses is exponential. In the first quarter of this year we did nine electric buses for Auckland. We're now working on our next 50, our next hundred and our next 200 vehicles," he said.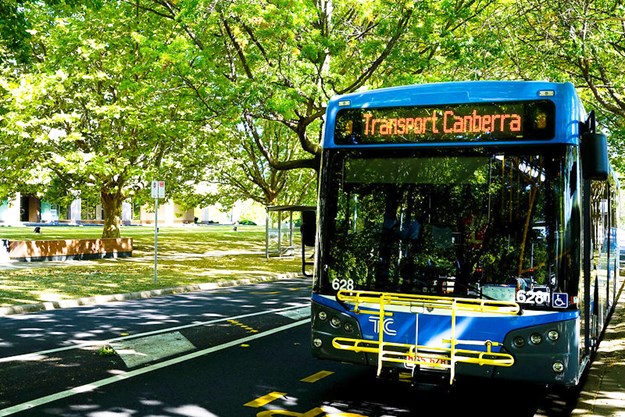 IN TRANSITION
Earlier this year, Transport for New South Wales announced it would transition its 8000-strong bus fleet to zero-emission technology by 2050. In 2019, Brisbane City Council appointed a bid team offering a high-capacity electric vehicle and infrastructure combination to service its $944 million Brisbane Metro project.
WWF Australia Energy Transition manager Nicky Ison says the investment in electric buses outlined in the EY report could double local manufacturing jobs in the bus sector.
"We can rebuild our economy in a way that sets up Australia for prosperity in a world hungry for a low-carbon future," Ison said.
"Secure jobs, cleaner air, improved health and a nation envied as a world leader in renewables – they are all within our grasp. Australians will prosper and thrive under a renewables-led recovery," Ison explained.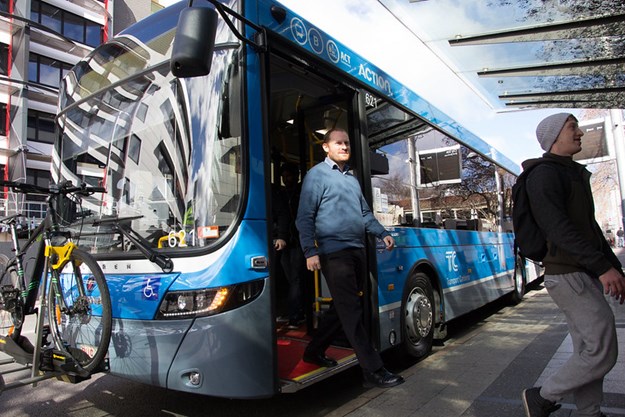 PRICE IMPROVEMENT
Roxburgh says that electric buses, as well as the batteries and infrastructure that make them possible, have drastically fallen in price over the past decade and believes additional investment from Australian governments would lead to further cost decreases.
"Yes, 10 years ago batteries were expensive. But since 2010, we know the average cost of lithium-ion batteries per kilowatt-hour has fallen by 85 per cent. That has a lot to do with improving technology, but also about economies of scale," Roxburgh explained.
"Imagine how much further prices could fall in this region if we decided we would become a battery manufacturing powerhouse!
"As for electric buses, they now have much lower lifecycle costs than diesel and hybrid buses. They're still more expensive to purchase upfront, but – just like batteries – we could reduce that cost incredibly quickly if we concentrated more heavily on Australian manufacturing," he added.
The transition is no longer cost prohibitive, Roxburgh says – in fact, it will quickly save governments and operators money – but the health and environmental benefits alone make it a worthwhile exercise.
"We urgently need to stop producing greenhouse gases," he said.
"In Australia about 20 per cent of all emissions come from transport, and removing tailpipe emissions from an entire element of our public transport sector will make a significant difference.
"This is an enormous opportunity for our economy and also for our society."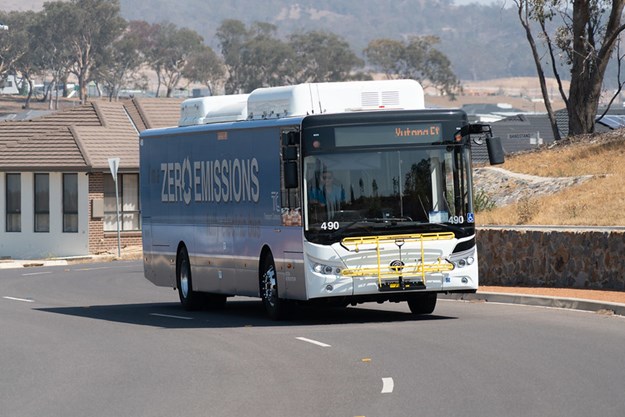 ABOUT WWF
WWF has been a leading voice for nature for more than half a century, working in 100 countries on six continents with the help of over five million supporters, it states.
WWF partners with governments, businesses, communities and individuals to address a range of pressing environmental issues. Its work is founded on science, its reach is international and its mission is exact – to create a world where people live and prosper in harmony with nature, it explains.
As the seventh largest member of the WWF Network, WWF-Australia has a challenging brief, it adds. It is striving to conserve biodiversity in Australia and throughout the Oceania region, it explains.
Subscribe to our newsletter
Sign up to receive the ABC e-newsletter, digital magazine and other offers we choose to share with you straight to your inbox
You can also follow our updates by liking us on Facebook.